I will be the first one to admit that I was a big whiny baby about missing Thanksgiving dinner at home for the second year in a row. I can also admit that I became an even bigger whiny baby when I realised that not only would I not be at home, eating another amazing vegan pumpkin pie made just for me by my Mama, but I would be in the airport. I didn't get any Thanksgiving on the day this year. I didn't get pie, I didn't get roast, I didn't even get a sappy speech by a relative and a reminder to tell everyone how much you love them and appreciate them. While I was lamenting about these things on the days leading up to Thanksgiving I realised how silly it was not to be incredibly, ridiculously, intensely thankful for the opportunity to be traveling to Peru. I started to think about what it actually means to be away from home on holidays and how I could look on the bright side. As Christmas rapidly approaches (at an alarming rate), and I start to whine and ache and complain about all the things that I'm missing again, all the holiday feelings that I don't have this year, and what I would be doing were I at home, I remember the conclusion I came to at Thanksgiving, and I share it now with you.
So here it is, Vegan Travelers. The bright side of travelling during the holidays. You mayn't agree with all of them, as these are just the things one person thinks, but hopefully you can find something for yourself and of yourself here.
It makes you realise that you maybe secretly really like those family get-togethers, even if you have dragged your feet all these years, you now find yourself missing them. Maybe next year you'll remember this. Maybe.
It allows you to see what this specific holiday is like in another country. For instance, Thanksgiving is obviously completely absent in countries other than the United States. It's actually quite interesting to experience a holiday that no one is celebrating. It's like it's your birthday. Some people will know, and some people will wish you a happy Thanksgiving even though they don't celebrate and it will feel warm and comforting. Christmas is a little different. I have seen Christmas unfolding in places and in ways that I had never really thought about it occurring in since mid-November. Hot and sunny as it was in Jamaica, I watched people get into the holiday spirit by stringing Christmas lights around palm trees. By the time we got to Peru, the shops were filled with Christmas classics, lights, sales, trees, and giant blow-up Santa Clauses. We learned from a South American local that the Christmas celebration around there starts the very first of December and goes all month. I expect they may have been being slightly sarcastic, but it was interesting to learn at least when their season starts. In the U.K., it's November first. In the U.S., it's the day after Thanksgiving (or, it's meant to be), and in Peru, evidently, the party starts the first of December. I like learning things like this. I liked getting crackers and mince pies in the UK. I wonder if Christmas will be similar in New Zealand. I look forward to finding out!
It gives you a shift in weather! For me, it's been really bizarre being in warm places during the "winter holidays" but it's a change! Sometimes change can be really good. Maybe I'll find that I prefer the holidays in the heat. Maybe I'll find that I can't possibly feel Christmasy. Either way, I got to see Santa wearing shorts, shades, and thongs (Kiwi talk for flip-flops) yesterday and for me, that was funny enough to make up for everything. Alternatively, if you've always dreamt of having a white Christmas or other holiday that's so often portrayed as occurring in thick blankets of snow, and you've been living in the hot weather forever, being somewhere cold for the holidays could be really really exciting for you! I can't imagine what it's like to never have seen snow, but I can try and I think I would like very much to see snow for the first time again. So lovely!
It could potentially cause you less stress! If you're travelling on your own, or in a small group, there's a lot less pressure to make holidays a really big deal. So, if you don't happen to like the big to-do of putting on a massive feast for your whole family and buying gifts for everyone you've ever met, then being away during this time could be really good for you.
Okay, I'm sure there are loads more reasons that it's not so bad. But I'm also sure that it will probably feel pretty bad for some people. I know that as much as I can look on the bright side right now, I'm gonna be pretty sad on Christmas. And because of that, I'm going to tell you how I got through Thanksgiving!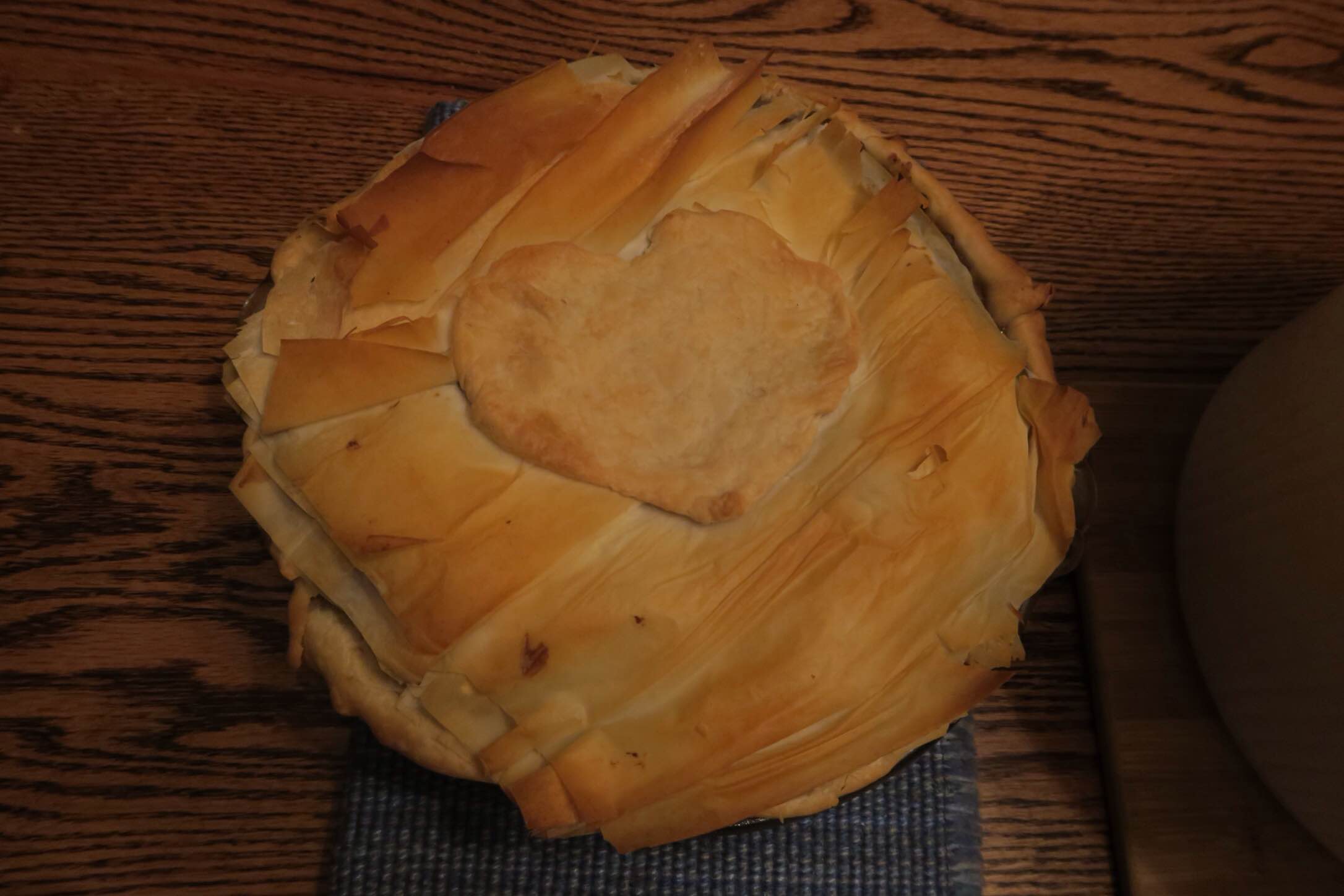 CALL YOUR FAMILY! I know it doesn't sound like it'll make much of a difference, but if you use a free video calling service like Skype, Gtalk, or FaceTime, and set up a time when you can call while everyone is gathered around, you can feel like you're a part of the celebration. I remember last year, Ross and I were making a mini-thanksgiving for ourselves in his flat and we called my parents while they were getting ready to have their meal. It was really nice to be able to show off how we'd pulled together a Thanksgiving meal on our own (using my mum's recipes…), and see the delicious things that they had prepared. On that note…

If you can, prepare your favourite holiday foods from family recipes. Nothing brings memories back quite as effectively and strongly as scent and flavour. I used my mum's recipe for stuffing last year and it was almost like I was home every time I took a bite of it.

Ask your family members to send you cards or pictures or… pictures of cards to help you feel like you're a part of the celebration. Because, after all, the celebration won't be the same without you and your family/friends/whoever you usually celebrate with will be missing you just as much as you're missing them. My parents usually send me pictures of the house as it is decorated and prepared for the holidays. As the decorating is something that we always did together, it helps make me feel like I'm a part of that again.

Again, these are just things that I felt and things that worked for me. We're not all the same. Some of you probably won't feel a pang of homesickness at the holidays. Maybe your home is the road. Maybe you don't celebrate anything. Maybe you don't like celebrating anything. Maybe you do, but you'd prefer to ignore the holiday when you're not at home and can't do it properly. That's all perfectly fine. I am a hugely sentimental person and I know that's not for everyone. If you have any tips on combating homesickness during the holidays or looking on the bright side in other ways, please let me and your fellow vegan travellers know in the comments!

Happy Holidays to all who celebrate and happy days to those who don't. (Not the show. Maybe the show…)

Ellie Lebo
Additional Vegan Travel Blogs from Ross & Ellie:
Ross & Ellie's Vegan Travel Videos:
Ross & Ellie are ethical vegans who met in Glasgow, Scot...

Vegan Travel in Oslo, Norway! Ross and Ellie (@narwhalross a...

Vegan in Bruges Ross and Ellie find themselves in Bruges, Be...

Animaux En Peril Animal Sanctuary in Belgium Ross and Ellie ...

Vegan in Florence, Italy! Ross and Ellie (@narwhalross and @...

Vegan in Vienna, Austria Join Ross and Ellie (@narwhalross a...

Accommodation Travel Tips Around the World Vegan Traveler El...

Vegan in Chiang Mai, Thailand! Ross & Ellie (@narwhalros...

Vegan Food in Bangkok, Thailand! Ross & Ellie (@narwhalr...

Vegan South Korea - Heart and Seoul! Ross & Ellie (@nar...

Vegan in Tokyo, Japan! Ross and Ellie (@narwhalross and @uku...
VeganTravel.com is a place where vegans from around the world can share their passion for travel and adventure, help promote and grow interest in going vegan, shed light on the issues animals are facing around the globe, and help build a more sustainable and compassionate world. By sharing our collective experiences, we believe we can show the world how easy it is not only to travel as a vegan, but also spread a message of compassion with those we meet along the way.