Hey, Vegan Travellers!
Ross and I just spent a couple of wonderful days in Munich, Germany! Spending a few days in Munich was not on our original itinerary, though. We thought we would spend some time somewhere fun in Switzerland this past week before heading over to Amsterdam. However, when couch surfing in Zurich didn't work out and Airbnb wasn't looking great, we looked into booking a hostel and found that the prices were ridiculous. I mean, they're not ridiculous, not for the people who live in Switzerland and make a really high wage. For us, though, one night in a hostel cost about 1.7x our overall daily budget. So we decided that we were going to have to go somewhere else. Munich was a good way to get almost to Amsterdam.
I was sad to say goodbye to the idea of vegan Swiss cheese and chocolates. I was particularly wary of this change of plans because I really didn't know anything about Munich. I didn't know what there was to see there, I didn't know if it would be good for vegans or if we'd be stuck eating instant noodles every night again. Still, there was no way we could do Switzerland, so I sucked it up and got on the train.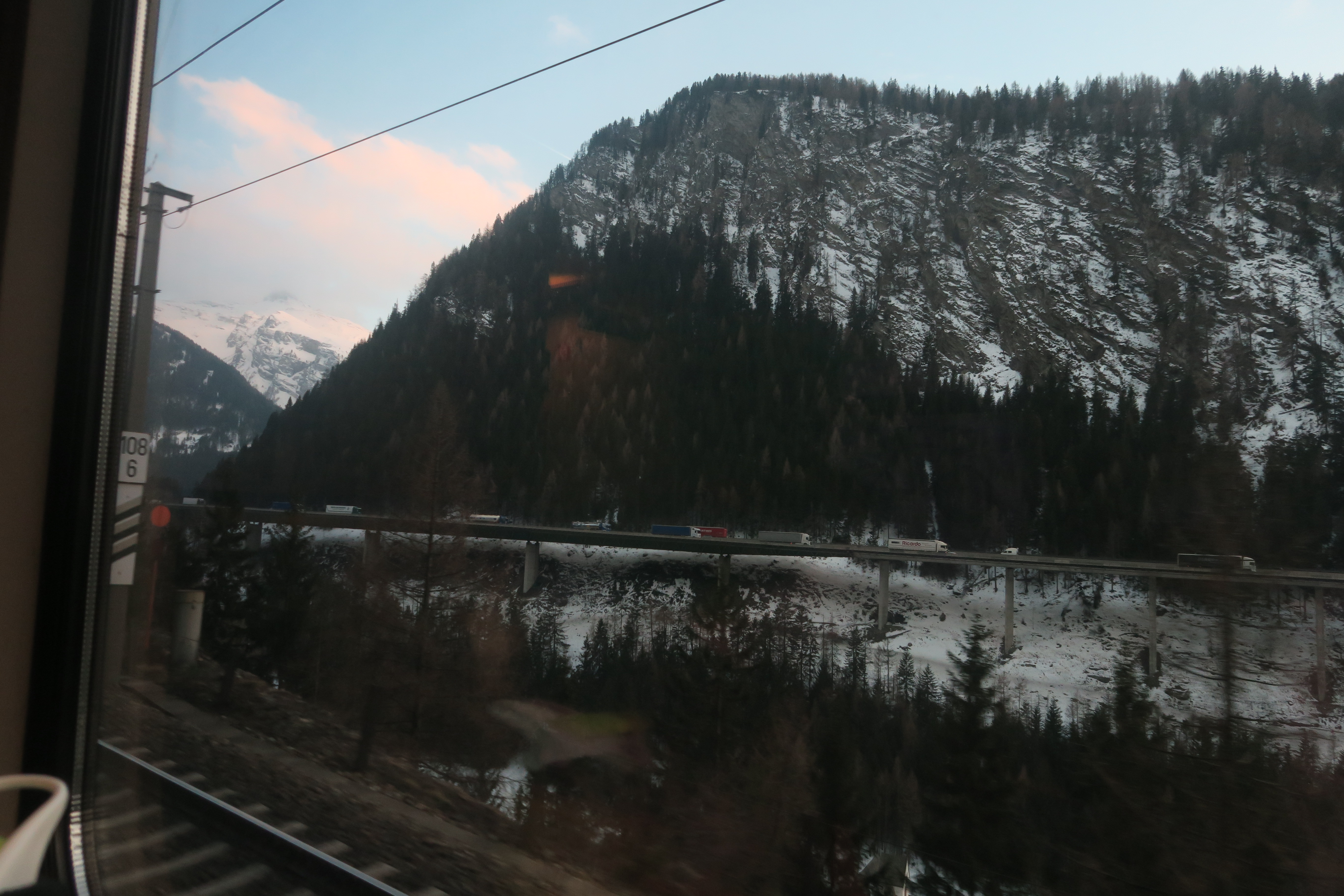 Several hours and a handful of train changes later, we were in Germany. We had to get to our hostel by a certain time to check in, so we immediately kicked into gear for a 25min walk, hardly registering that we were once again in an entirely different country than we were just hours previous. Travel is weird. The hasty walk turned out not to be nearly so complicated or so far away as we thought. We have often lucked out with the locations of our hostels, and this was definitely one of those times.
We were just down the street from some really beautiful things. We were quite a bit farther down the street from one of the most interesting and exciting food places we've been to on this trip. Once we found out that it would cost us more than five euros every time we took the subway, we opted for walking everywhere. Fifty minutes may seem like a long way to walk to go out to a restaurant you've never been to before and don't know a whole lot about, but it was a calculated risk and it worked out beautiful. Our walking ended up being the best option for more than just financial reasons. We saw so much more of the city than we would have otherwise because we walked. When you don't really know what you want to see in a particular city, have a nice little walk-around is a great option.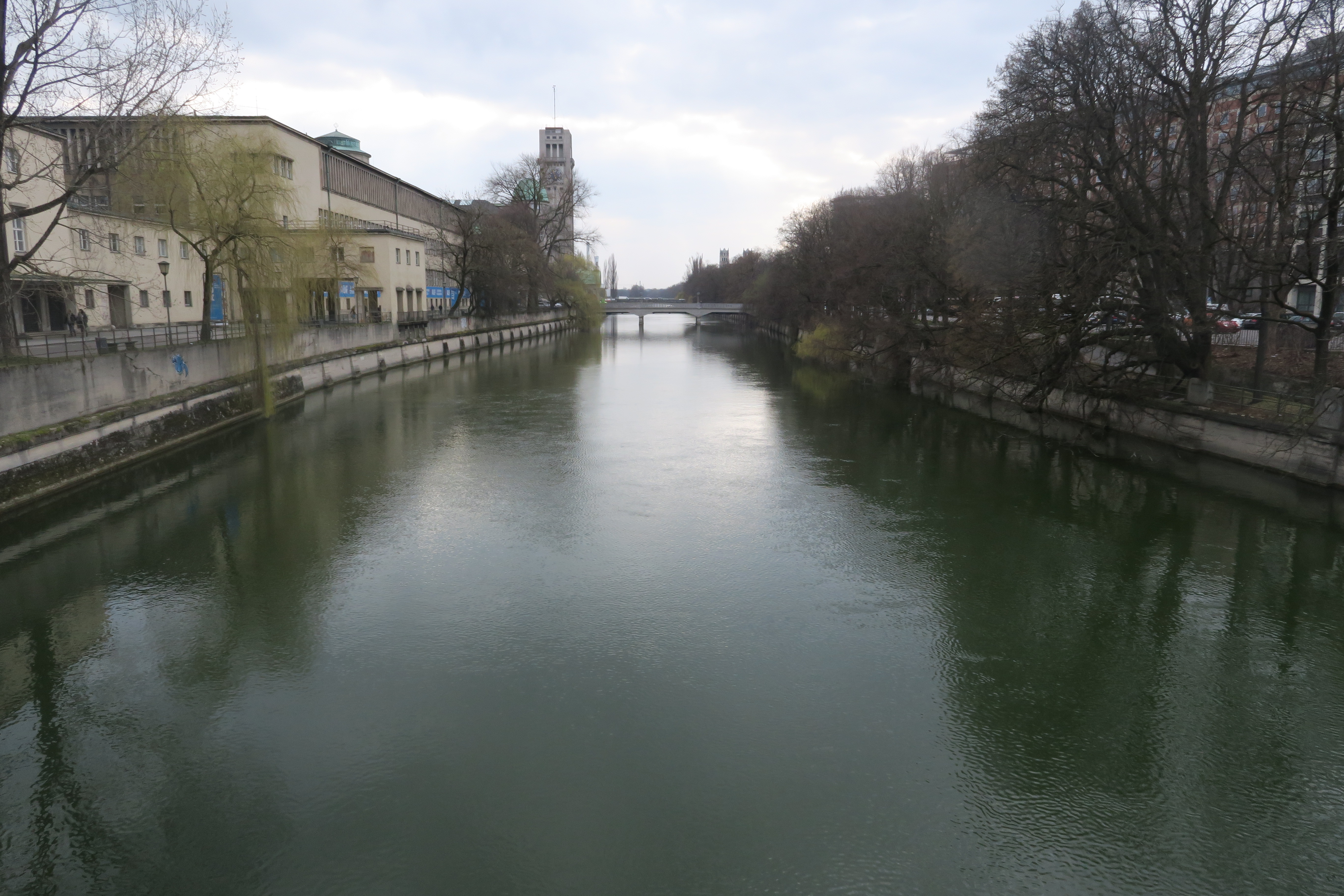 We ended up seeing something really exciting on our way out to eat. We ran into the Easter markets! I have heard tell of how amazing Germany's markets are, though usually I think people mean the Christmas markets. We missed Christmas by a mile, but fortunately for us, Easter season was in full swing in Munich! We happened upon these markets and decided we would walk around for a bit, see a few of the stalls, and maybe grab a quick homemade snack as we still had 40 minutes of walking ahead of us and had not yet eaten anything that day.
One of the very first stalls we saw had all sorts of homemade and fresh sandwich ingredients on offer. Thankfully, these included a big bit of vegan-suitable bread and a tub of homemade hummus. They also had an impressive number of olives and other vegan-suitable deli platter snacks. (: We scarfed down our little nourishing snack, turned 'round to the rest of the markets and were astonished.* The row of stalls before us seemed to simply go on forever. We decided we would just give the stalls a once over to see if there were any that had vegan food or other items. This was meant to be just a quick march down the row of stalls, back up, and back on the road to our meal. As we walked down the row, however, we discovered that it branched off in all directions into many other rows, some and even more exciting, more expansive, and more impressive than the first. We dedicated quite a bit of our day to walking through the many stalls, sampling various sandwich spreads and turning down various Easter candies. We didn't find any entirely vegan stalls, but we did have a lot of fun looking and we did find vegan suitable things between the cracks. I really enjoyed seeing all the cutesy handmade Easter decorations as well, because they reminded me of my grandmother and her huge collection of  such beautiful and dainty things. All in all, I would say, vegan stall or not, this was a successful excursion. But we did not forget why we were out and about. We hit the pavement again and eventually found ourselves at Erbil's Orient. It wasn't long after entering that it became one of my favourite places we've eaten in. The first thing I saw when we came in were lots of very happy customers, munching on some really tasty looking food and carrying on with the person running the place as though they were old friends. That is always a good sign in a restaurant. The second thing I saw was the vertical rotisserie, as you would find in a kebab shop, with some really good looking seitan spinning on it. This was also a good sign of things to come. The third thing I saw, the item which really sealed the deal for me, was a tray full of Baklava.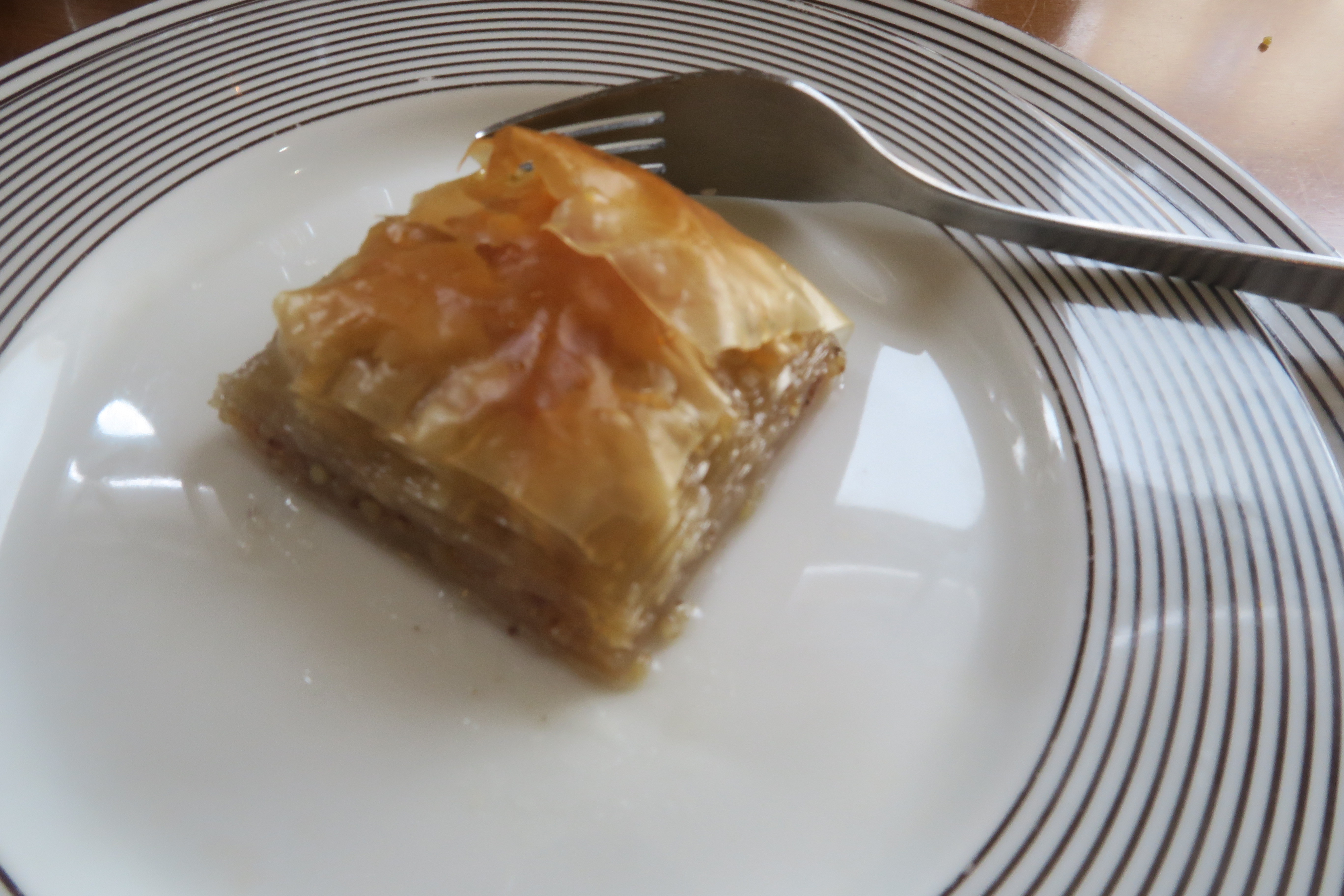 I am a huge fan of baklava. I have never been able to find a vegan version. When our plans got changed and Ross and I decided we could not feasibly make it to Greece, I thought my chances to get vegan baklava had been completely ditched. I was ridiculously happy to find that this wasn't the case. If I wasn't such a responsible grown up person, I probably would have just ordered the baklava first and forgotten all about my long-awaited lunch. I feel I should mention that the lunch was also very good.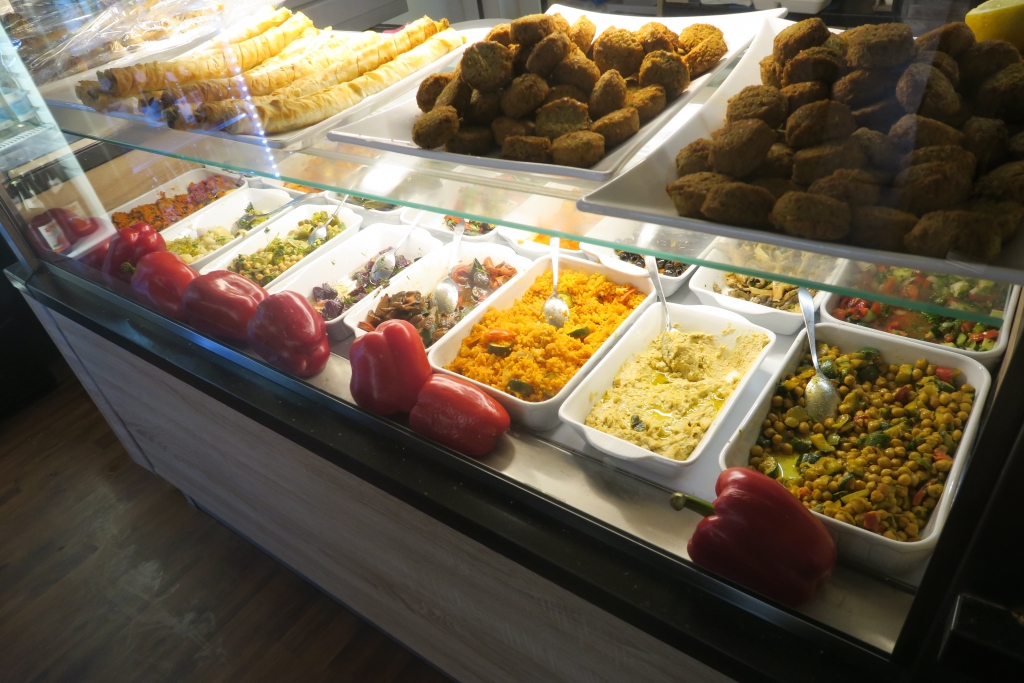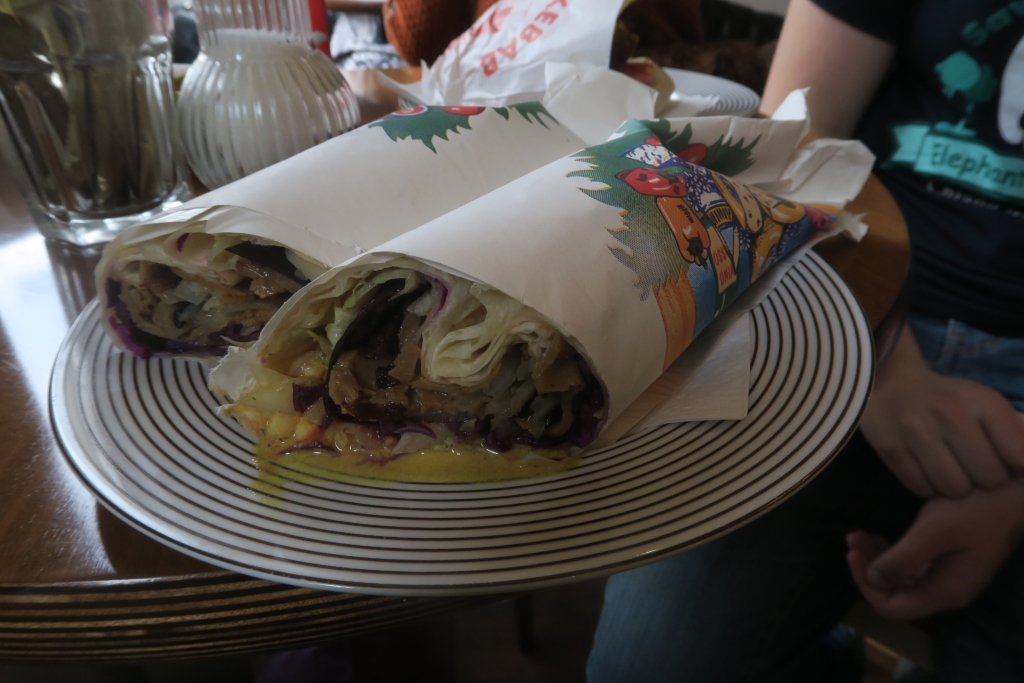 I really really enjoy Mediterranean food and the way all the many flavours come together to create something perfectly delicious. I feel this restaurant will most likely stay on my favourites list for the rest of the trip. For me, it was definitely the highlight of our short stay in Munich. And maybe it'll be yours, too!
Until Next Time,
Ellie Lebo