Hey, Vegan Travellers!
I am currently sitting quite comfortably in the flat of a good friend called Roisin. Her flat happens to be located in one of the most amazing cities in which I have ever been- Prague. The three of us pals have had a long weekend of walking around, seeing some of the beautiful, strange, and unique sights of Prague, being "responsible grown-up people," and, most importantly, eating a lot of vegan food together.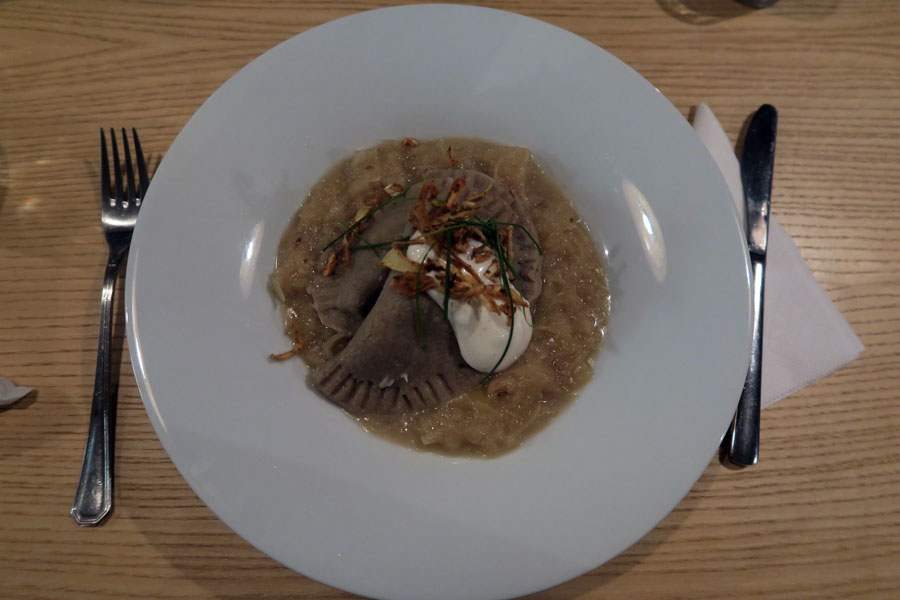 Every time Ross and I are in a fortunate situation in which we can meet up with our friends and family along the way on this trip, it is so exciting. Neither one of us had seen Roisin since sometime in October and we were really happy to get a chance to hang out with her. She welcomed us into Prague with great big hugs and lots of smiles. The first night here was mostly just about catching up and hanging out. The next day, however, was one full of activity. I almost don't even know where to start. We saw so much of Prague in about six hours and it's honestly a little bit difficult to remember the order in which every wonderful little thing occurred. Therefore, I apologise in advance if this blog post is a bit jumpy. It seems that it would be impossible to walk around Prague for a day and not have a good time. Even if one had no idea what significant buildings, sights, and museums there were to see in Prague, it just would not matter. Everything in the city is stunning. Everything has a history. From the cobblestone streets to the massive buildings which look as though they've come right out of the background of a children's storybook, Prague is beautiful. I'm not sure that I have ever been in a city which was more aesthetically pleasing than this one. I wonder if I will find another as beautiful on the trip and I will definitely keep you updated on that.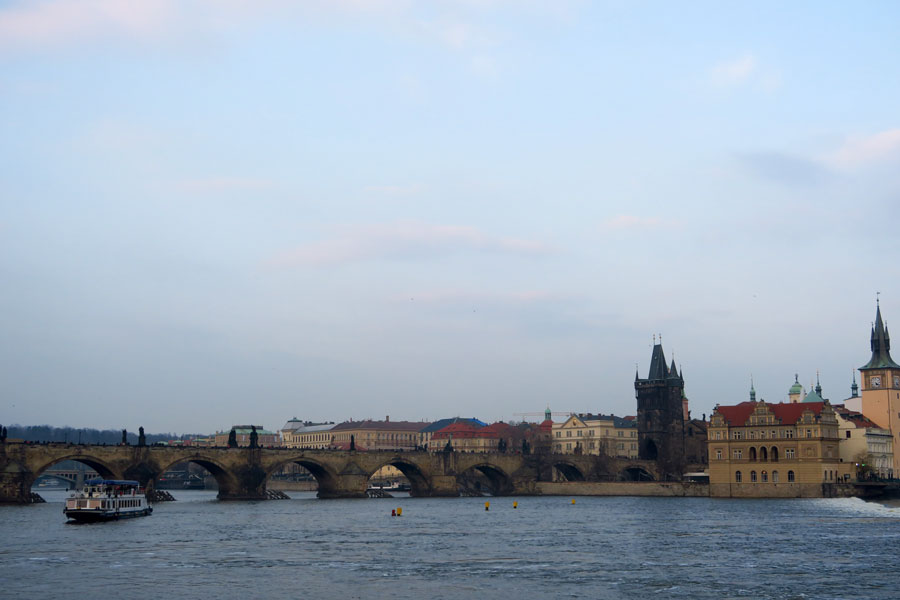 It's not just the breathtaking architecture and colours which make Prague feel so wonderfully fairy-tale like and lovely. The streets in the city centre are somehow infused with delicious, mouthwatering scents. Within fifteen minutes, I inhaled the glorious scents of ginger bread, mulled wine, fresh baked bread, and liquorice. I do wonder if the streets are always so full of scents which I associate with Winter and Christmas or if it would change. Either way, I am convinced that it would always be a good time walking through the city centre of Prague. There's always something to look at and somewhere interesting in which to duck. Whether you're interested in seeing cutesy things like the gate covered in the padlocks of lovers and friends, or old things like the traditional toy shops that pepper the streets, or the arts and wares that are being created and sold respectively on the Charles Bridge, you will find something in Prague that will fill your heart with delight and warmth and put a smile on your face.
We didn't just see the wonderful sights. I mentioned that during our stay here, we've shared a lot of vegan food, and I meant it. Veganism seems to be just about mainstream in Prague and it is amazing. We went to loads of places all over the city and still didn't seem to see a fraction of all the wonderful options on offer. We had lots of different kinds of food, from fancy raw foods, to burritos, to ice creams to falafels. We took a half-day trip to a place just outside of Prague to see some scenery from the train and visit some famous sites. Even on that day, we shared some pretty delicious vegan food. This was made by Roisin and had some of the most amazing vegan chicken that I've ever had in it.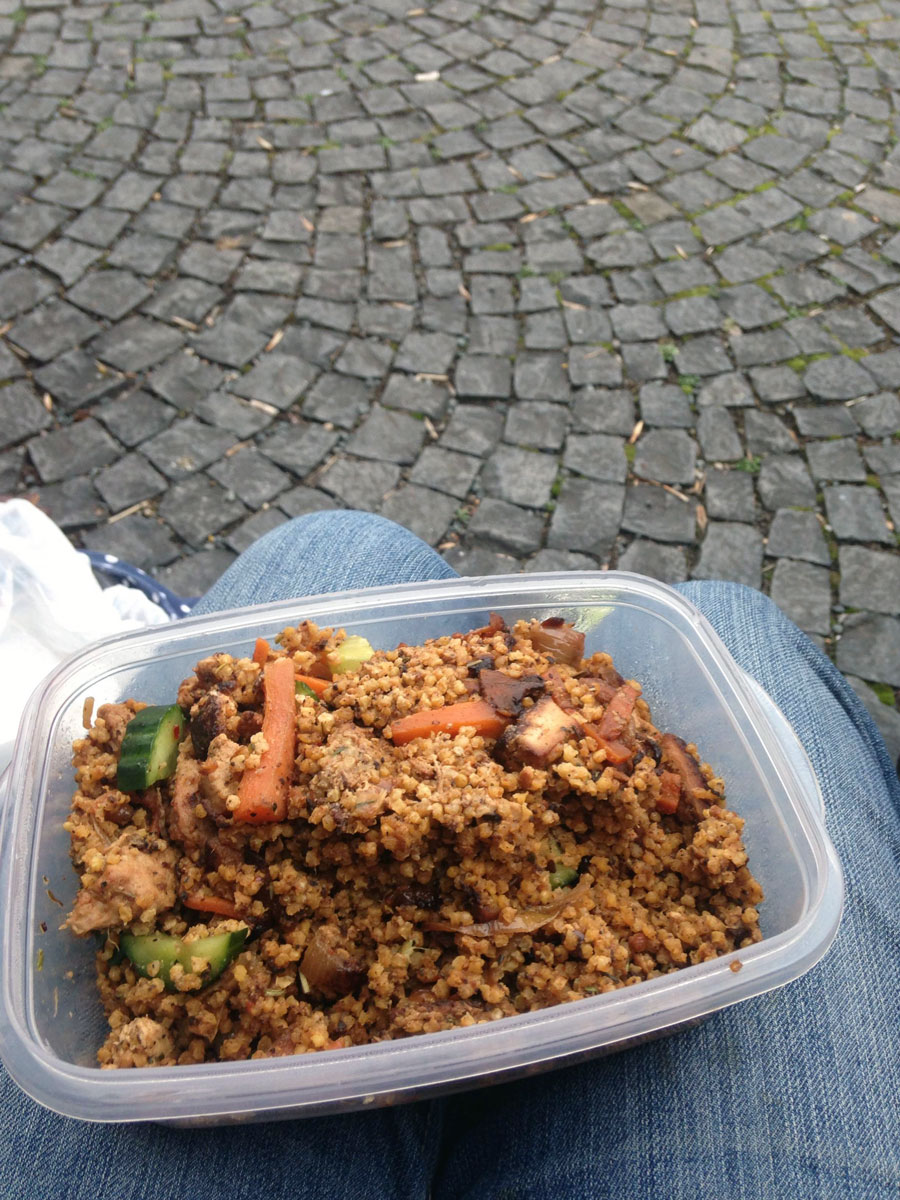 It wasn't all just sightseeing and yummy vegan food, though. We did have to miss out on a couple of things to take care of some practical things. Ross and I had both been wanting haircuts for a wee while, as neither him nor I had been able to get a haircut since the start of this trip, but we had to consider whether or not it was worth the cost. We figured out that buying a pair of hair cutting scissors cost less than just one of us getting their hair cut. And so, we made the decision to just do it ourselves! I don't know about you, but I am definitely feeling my new Prague hair cut. Ross seems to be pretty happy to have gotten rid of quite a lot of hair, too. Here's to a fresh cut at a forth of the price!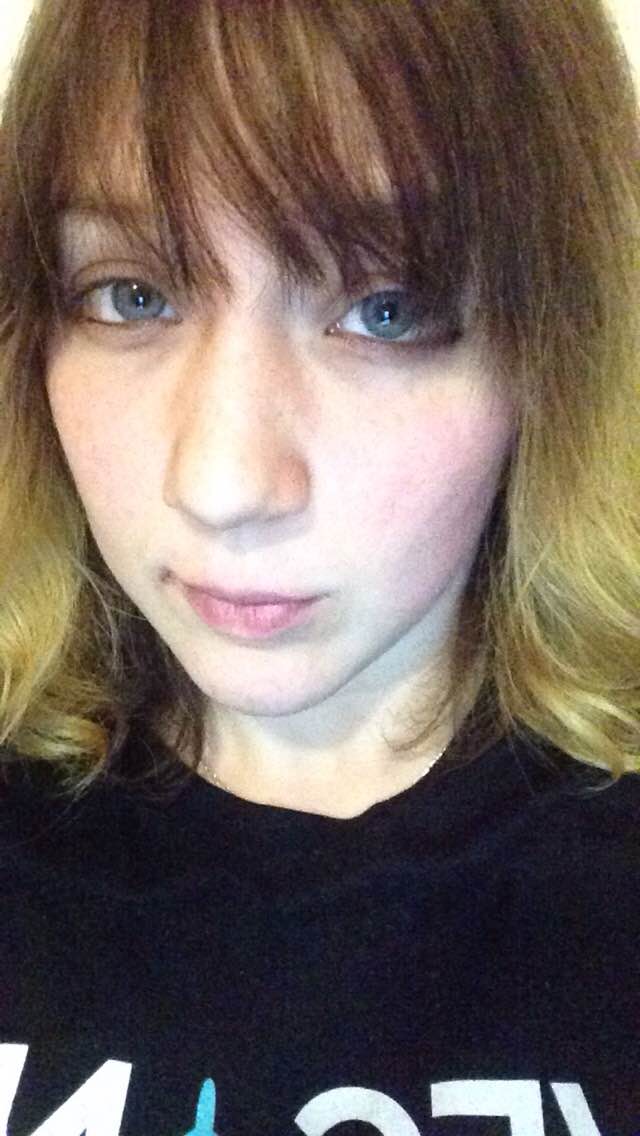 Similar to that line of thinking, I also found myself in need of a new pair of jeans. The hems have been completely destroyed by months of walking on them, there are holes in the thighs and the threads are coming loose at the seems. Having only very recently replaced my old disgusting travel-weary pair of sneakers with shiny new ones, I was aware that new jeans probably wouldn't be in the budget, but decided to look into getting some from a thrift store or something. Still, European clothing prices are steep and investing in another pair of jeans that I will likely destroy before we return to Scotland just didn't seem to be the best way to go. Therefore, I whipped out my handy dandy sewing kit and reinforced with fabric what could be reinforced and thanked my stars and my mother (for teaching me to sew) that it worked out. Now I've got my new shoes, new haircut, reinforced jeans, and I'm ready to face the rest of our time travelling! I'm really quite pleased with myself for being able to weigh up options and choose things that work out for me. I know I'm not going to always pick the most practical thing, but I'll always think about it first! (;
Until next time,
Ellie Lebo