The first half of our Thailand visit has went by ridiculously fast. Our few days in Bangkok passed like a blur of delicious cake and curry; we had a few days in Kanchanaburi and a day trip over the famous death rail to visit Nam Tok, where we rode a train for over three hours to see a waterfall that had completely dried up for the season, but it feels like all of that passed in just one night. Not even the lengthy train journeys could make the time feel more stretched out, but at least the scenery was consistently beautiful and I was able to make friends on the train. I guess it's all a good excuse to go back again.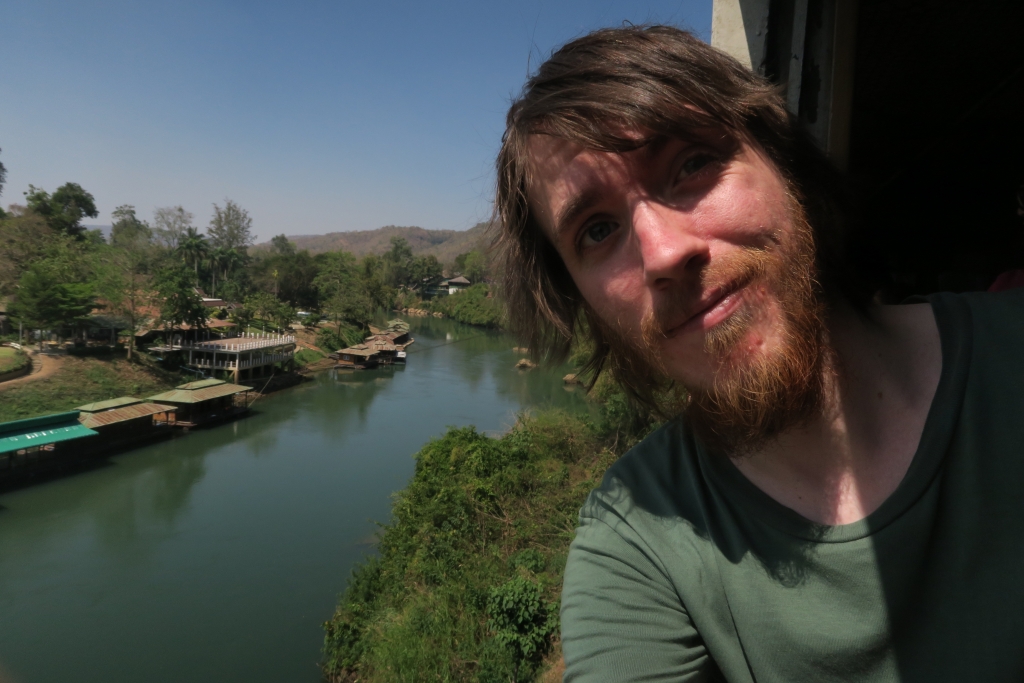 Now, somehow, at the time of writing we are half way through our stay in Chiang Mai, and I have no idea where the time has gone. I was ridiculously excited about getting to Chiang Mai, probably more so than any other place on the trip. I was unsure entirely of what to expect, but I heard a lot of how it was quiet, friendly, pretty, and that there would be good food. And, of course, while there we would be visiting Elephant Nature Park. What's not to get excited about? Just a few minutes upon arrival and it was clear to see that things were different here from the south. There is very obviously a slower pace of action than in somewhere like Bangkok. Not to say it's slow: it's only relatively quieter than Bangkok. Chiang Mai is still a major city, but what's interesting about it is that it's divided into the old and new city. We didn't realise the divide was so clear until we were walking directly down the divide separating both aspects of the city with a canal. We've spent most of our time in Old City, and, while there are certainly merits on both sides, I would definitely suggest doing the same. There are bustling cities all round the world, it isn't in many other cities you can find a beautiful old temple just about anywhere you look.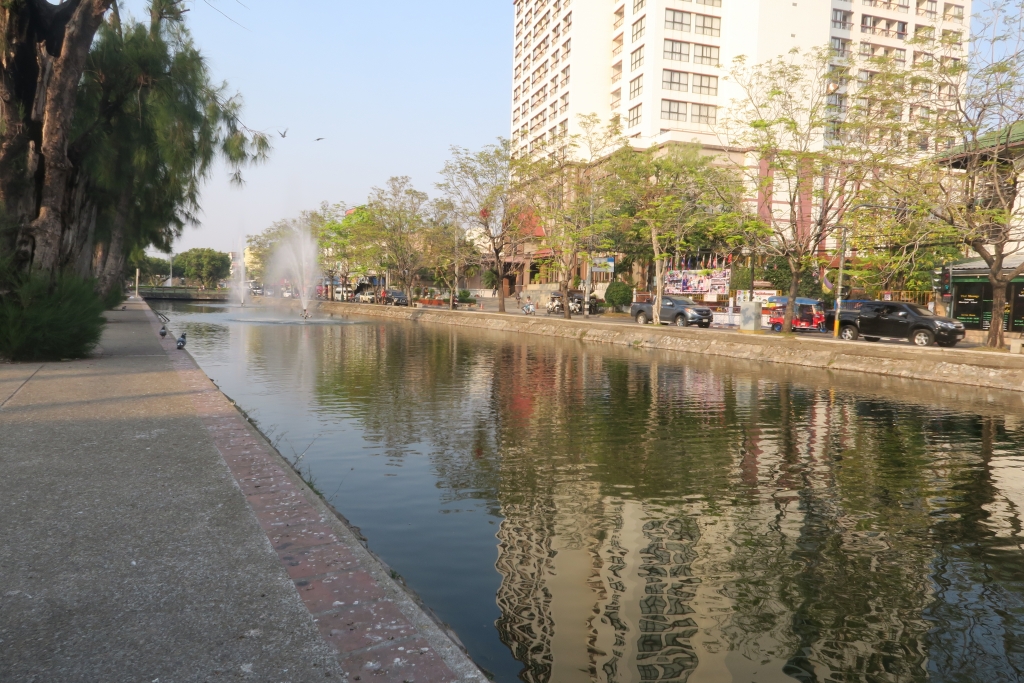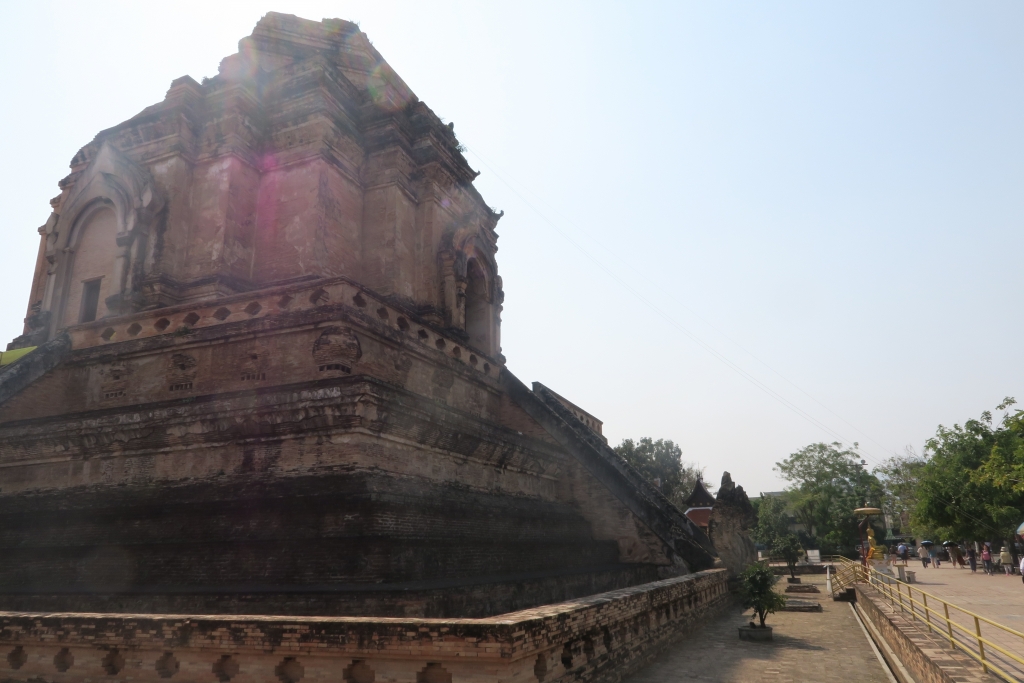 Something I was struck by on the way to our hostel was the number of vegan and vegan/vegetarian restaurants we passed. It seemed every few minutes I was pointing out another, and that we were not going to go short of food options in Chiang Mai. We got to our hostel with no idea what to expect. It was another last minute booking of what seemed reasonably priced. We were surprised to find that we were in what quickly became my favourite area of Chiang Mai. We were staying in BlueBird Eco Village, a small cluster of tiny bungalows in what is one of the most peaceful areas of the whole city. It is less than a minutes walk from some beautiful temple gardens, where we would come to relax. It was really impossible to feel anything less than content in the serenity of the gardens. And more excitingly it was a shorter walk still to Bodhi Tree Cafe, our immediate haunt. Like many places in Chiang Mai there is so much focus on good, healthy food from this place. Everything is made from scratch using ingredients grown straight from the garden out back, or locally sourced when that isn't an option. We've ended up coming here every day for breakfast, just to start the day off with a long, healthy meal in a beautiful environment. That and the cafe was so close we could still connect to our hostel's wi-fi with full signal from there.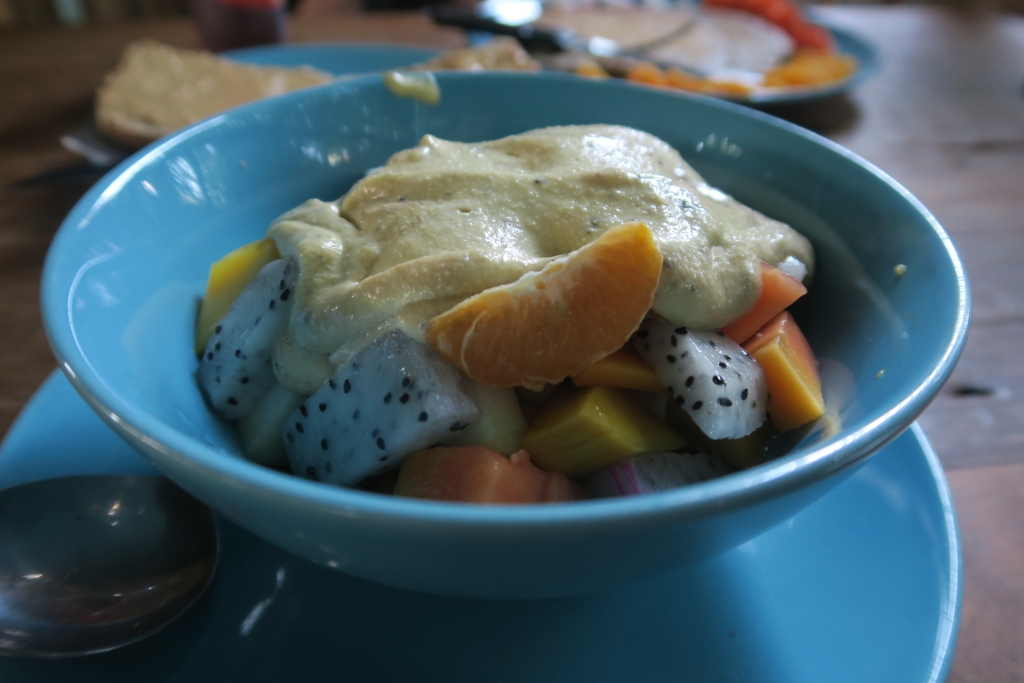 Food is always a very exciting thing for me. Ellie took this into consideration with the fact that my birthday is coming up in a few days and booked me a session in a Thai cooking class. So, after a day of walking around and looking at temples we parted way and I made my way to the New City to May Kaidee's, a vegan/vegetarian restaurant. This was an incredible amount of fun! While there we were split into groups of who did and did not like spicy food, we were then assigned a cooking partner and culinary friendship ensues! Every other person attending happened to be from New York (though they weren't all travelling together and that was just blind chance), so I got to excitedly talk about our time there and share enthusiasm for all the wonderful places we ate. Our supposed two hour class went on for just over three, teaching us how to make a large number of things, from Thai classics like Pad Thai and Tom Yam, to traditional desserts like Mango Sticky Rice. We started the class by making chili paste, which we would come back to use again and again throughout the lesson. We learnt to make six dishes from scratch, not including the chili paste. The classes are a lot of fun and I would absolutely suggest this if you are interested in food and cooking! Only thing to watch out for is that it isn't a 100% vegan class. There is use of egg in the pad thai, but the staff ask if anyone is vegan before beginning and show you how to do it a kinder way.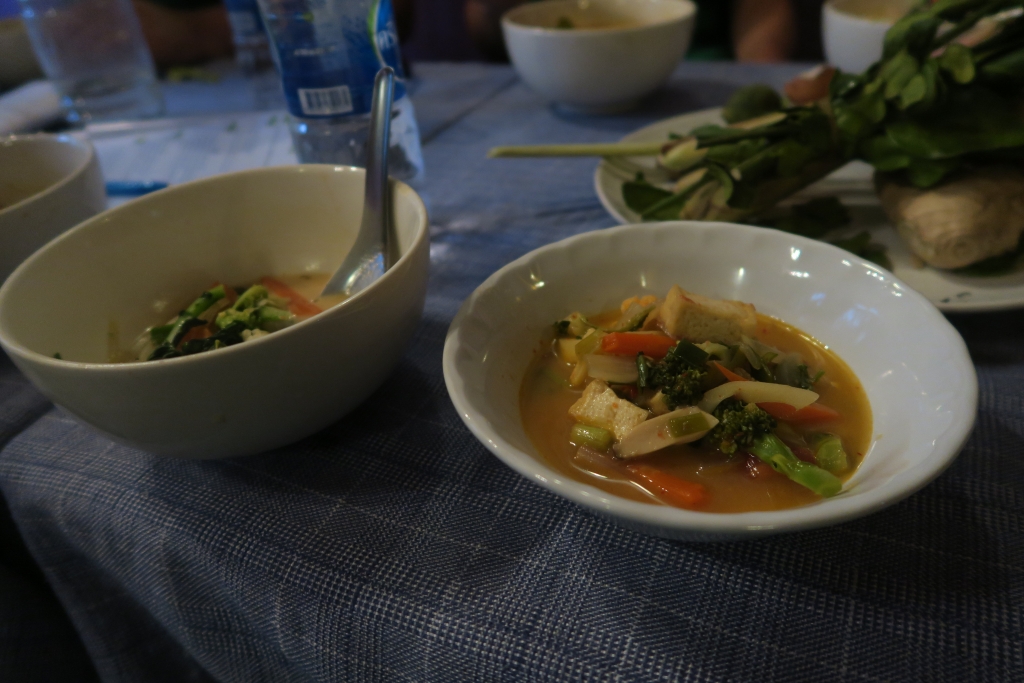 We were supposed to be leaving Chiang Mai the following day. We were planning to head to Pai. But we kind of love it here, so we were dragging our heels about it. We were hearing the horror stories about the bus trip to Pai, about how we would certainly be sick the whole way, and decided it would justify our stay in Chiang Mai. We were feeling a bit under the weather for a few days and it was certainly more appealing to do that in the tranquillity of a beautiful, quiet bungalow. It has since passed and we are counting down the days until we get to Elephant Nature Park, for what is going to be, I imagine, the most fulfilling element of our entire trip.
Additional Thailand Vegan Travel Blogs:
Thailand Vegan Travel Videos:
Vegan Chiang Mai, Thailand - The Healthy Voyager! Join Carol...

Vegan Bangkok, Thailand - The Healthy Voyager! Join Carolyn ...

Shae discovers vegan options around Phuket, Thailand! Vegan ...

PACS - PhaNgan Animal Care for Strays Sandra (@framesoflife)...

Fun Activities in Thailand Cody and Giselle are visited by ...

Vegan food, activities, and more on the beautiful island of ...

How to travel inexpensively to the tropical island of Koh Ph...

Shae and Marissa's Elephant Sanctuary Experiences in Thailan...

Vegan Food in Chiang Mai, Thailand! Shae and Marissa give yo...

Marissa & Shae take a Vegan Thai Cooking Class in Chiang...

Cody & Giselle explore Vegan Food in Chiang Mai, Thailan...
VeganTravel.com is a place where vegans from around the world can share their passion for travel and adventure, help promote and grow interest in going vegan, shed light on the issues animals are facing around the globe, and help build a more sustainable and compassionate world. By sharing our collective experiences, we believe we can show the world how easy it is not only to travel as a vegan, but also spread a message of compassion with those we meet along the way.