I'm currently lying content in a comfortable bed in Maryland. My experience of the US so far is that hospitality seems to be important. Everyone I have stayed with thus far had been very kind and have gone further out of their way for me than I ever asked or expected. I don't know if I have just lucked out thus far, or if this is a thing. But it was not something I had any awareness of beforehand, and I am just basking a bit in how unexpectedly pleasant it is. I am also rather excited to be in the US over hallowe'en. I don't celebrate any holidays, and this is the only one I enjoy at all. It's quite nice to be in a place that makes a bigger deal out of it. I get to go to a fun hallowe'en party tomorrow, woo!
Anyway, this is just a babble about how fortunate I feel to have been given this opportunity. I am so excited for everything that's to come.
In closing, here is a picture of me eating some cotton candy – or candy floss for those of you at home.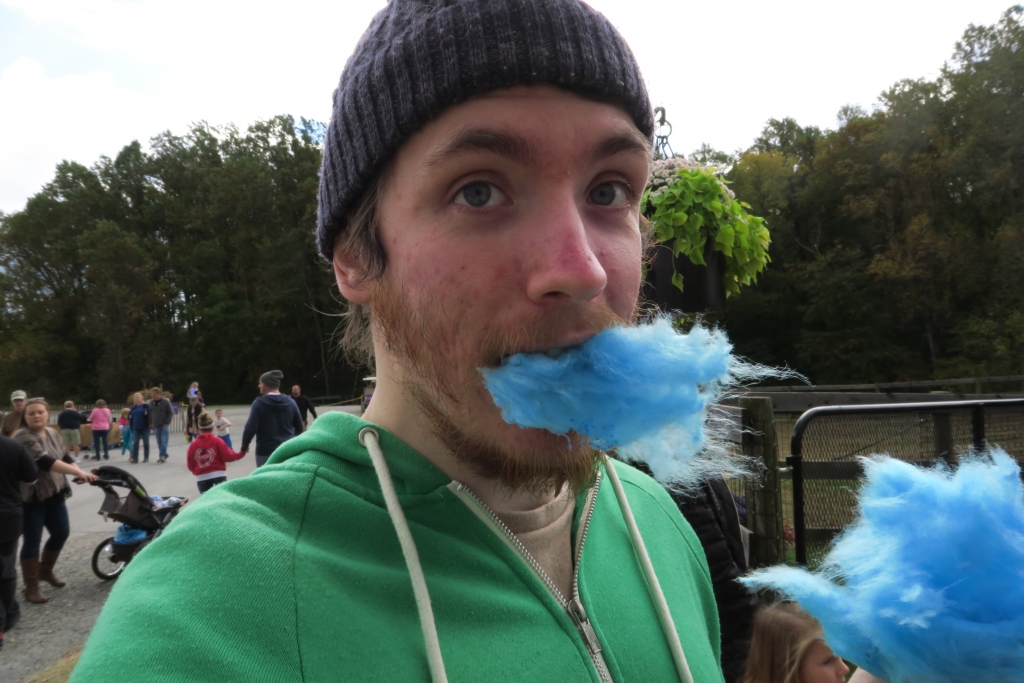 Warm regards to all!