We arrived in Kingston after twelve hours of transit, and twenty-seven hours of consciousness. We were being picked up at the airport by the people we were staying with, but the driver wasn't there. We waited at the airport for over an hour in what was, at the time, the hottest temperature I'd ever been in, carrying our heavy backpacks, coveting food in our stomachs and a pillow under our heads. In the time we spent waiting, a number of different people came up to us and offered their phones to call our driver. Even the other cab drivers whom we had just declined did this for us. Something that you will find early on if you visit Jamaica is that the people are incredibly helpful. We tried a few times to get through to the place we were staying, but it kept going through to voicemail. Despite all of this, I don't feel that Jamaica got off to a bad start. Perhaps I was just so exhausted I would find anything amusing, because I was enjoying just people watching and talking to the people who'd come up to help us. I also noticed someone selling coconuts across the street, and I was all about that!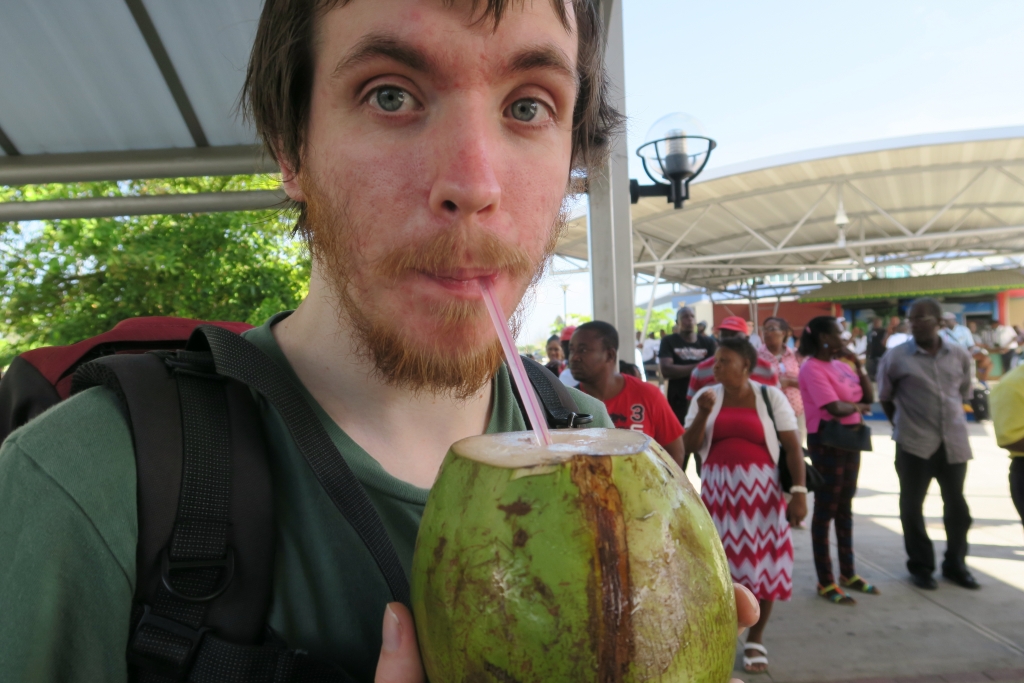 Eventually someone's phonecall offer worked and we got through to the people we were staying with. They sent the driver round and he was there in a few minutes. We were chatting away to our driver and he asked if I enjoyed the coconut. I said that I did and we asked what other fruits were in season. He was listing a few things and then he mentioned that sugarcane was also in season just now. No more than five seconds had passed after me saying I had never tried it before he pulled the car over to the side of the road. "Wait just a second."
"Is everything alright?"
"Yeah, man, I'll just go get you some." We were completely caught off guard as watched as he walked back up the road to a car that was parked by the road to buy us some sugarcane. We were left sitting for a bit as he spoke to the person and bought a coconut of his own to drink from. But we were left with this beautiful view.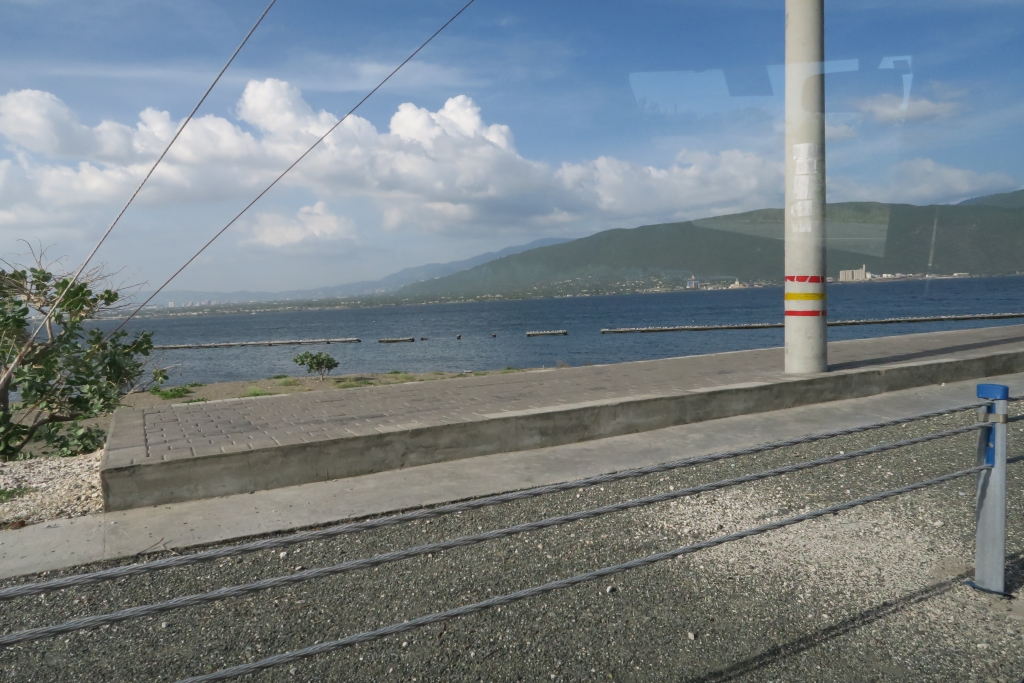 By time we'd got to our Airbnb and dropped our stuff at our room we had been awake for around twenty-nine hours, so our first day wasn't the most adventurous. Our big milestone was making it down to the supermarket. After that it was just trying to stay awake for a few more hours, so that we would not be waking up in the middle of the night.
The next day we went exploring. We went to Hope Gardens. We thought this was just a botanical gardens, but there is also a zoo here. Seeing a zoo is always upsetting, particularly if you don't realise you're walking right up to one. The botanical gardens are separate from the zoo, however, and one can still have a pleasant day here.
After walking around here, we wandered Kingston for a bit, before going to New Leaf Vegetarian, our new favourite place in Kingston. This is very close to where we are staying, and it is super convenient to just stop in for an ackee patty and guava juice on the way out or in to town. The staff here are super friendly, and sat with us to talk while we ate. The time we came back for some juice we even noticed they'd put a vegan travel sticker on the window. Aww!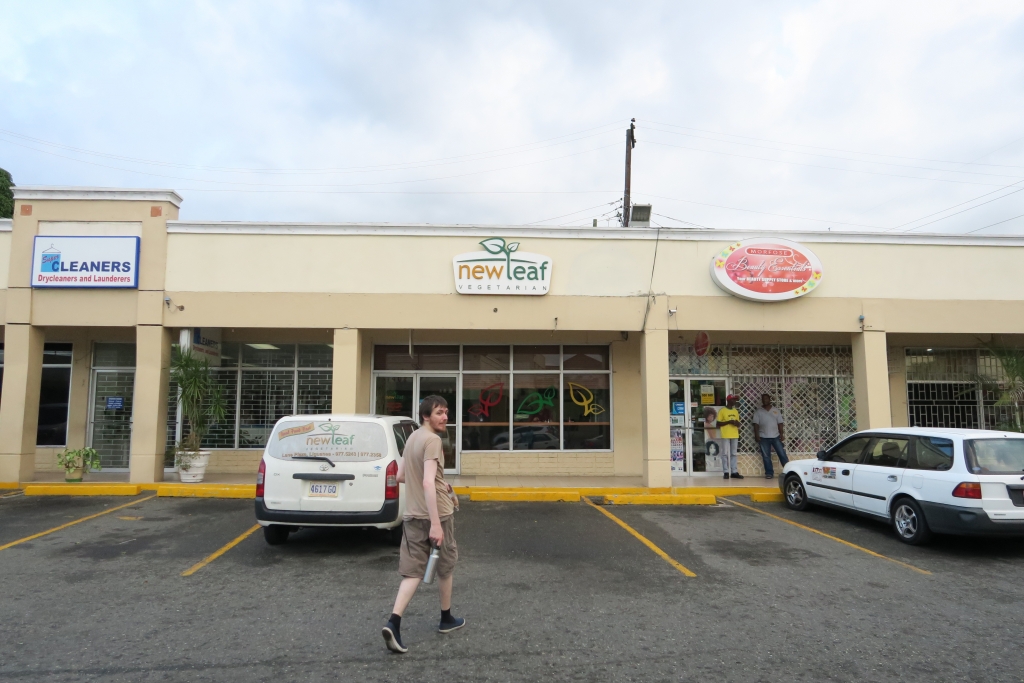 Ackee and sugarcane aren't the only new things I've tried here. I've experienced a remarkable number of new fruits for the short time I've been here. I've now tried soursop, sweetsop, tamarind, and some small green thing I can't recall the name of. They have all been delightful. I've heard people talk about breadfruit, I've even seen a few lurking high in the trees, and that is next on the list. The place where we are living has a few fruit trees in the garden, as well as there being some in the surrounding area. I was shown how to forage yesterday and I gathered all of this.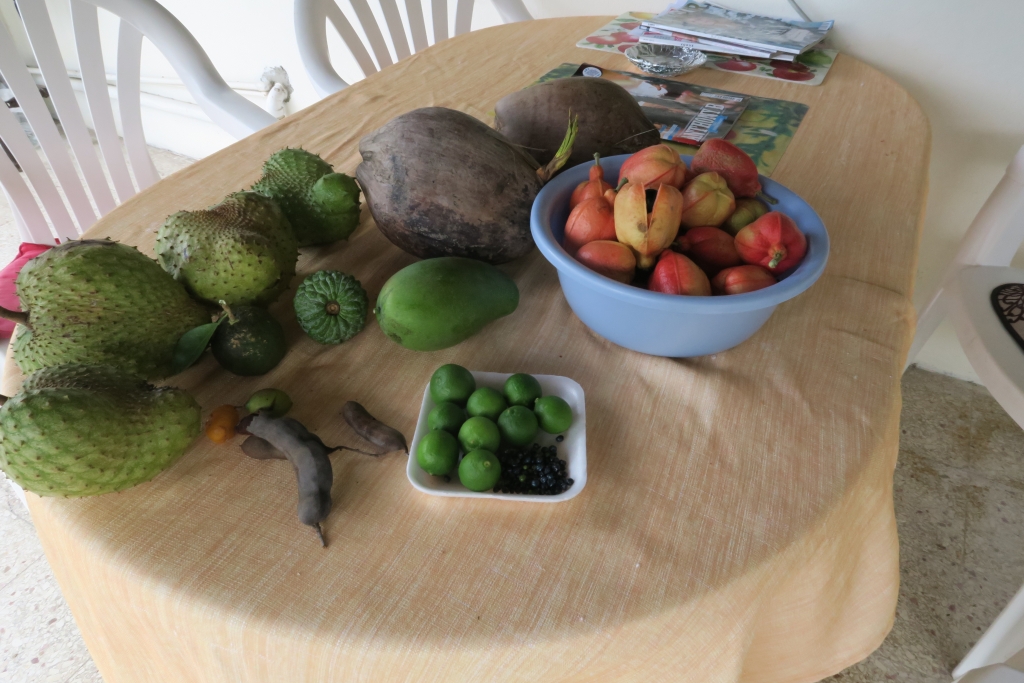 My favourite thing about Kingston thus far is definitely the people. Every single person we have spoken to has been super friendly – and we've spoken to a lot of people! It is really common for people to just come up to you in the street and start talking to you. They'll generally ask where you're going, and will be really helpful if you aren't totally sure on your directions. Even if people aren't coming over to speak to you, they are usually waving to you in passing. Everyone is seriously so nice here.
Sometimes you want a break from all of that, though, and Kingston has a few options. There are beautiful mountains up the back of the city. I heard tale of a path leading up to a trek through the mountains, but when I went to find it I took a wrong turn and spent half an hour on a construction site. If mountains or construction sites aren't your thing you can always take a day trip to Lime Cay, a tiny uninhabited island off the coast of Port Royal. There is a small boat that will take groups of passengers out, or you can ask anyone at the dock to take you out, and they'll do so for a small fee, and arrange a time to come back and get you. We went along in what was the bumpiest, most intense boat ride I've ever experienced. The waves were surprisingly unforgiving, and we were thrown up, down, and all around. I don't know how the little boat survives that journey, I guess boats are just hardy. As scary as it was, I didn't feel like we were in danger, assuming it to be an everyday occurrence for our captain, and I had fun with the ride – it was like our own tiny nautical roller-coaster.  We had heard that if you come to the island during a weekday it will be empty. This was very true. For a while we were the only two people on the island. At some point the official boat came along and dropped four people off, bringing it up to six people on the whole island. If you really want to get away for the day, this is the best place to do it. Just know that if you do it on the weekend, this won't be the case.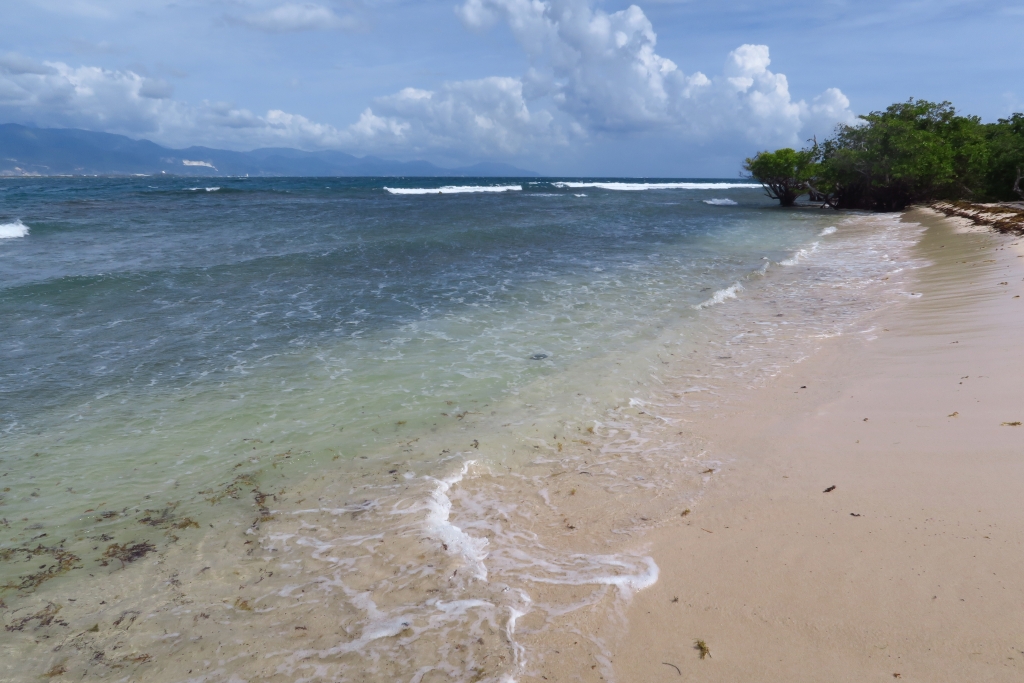 I am loving the time I get to spend in and around Kingston. I cannot recommend it enough!