It has recently been brought to my attention that the Round the World trip Ross and I are on is nearly halfway over. I simultaneously can't believe that it has been so long ago and yet only a few months ago since we had our last burrito at Taco Mazama and jumped on the train to Edinburgh. It feels like an entirely different lifetime. In that lifetime, we have done and seen so many wonderful things. I thought that now, with a fresh new year ahead of us and almost three months of adventure behind us, it would be a good time to reflect a little bit on our travels.
In the U.S., we couchsurfed for the first time ever, meeting the most beautiful people in a warm and welcoming home just outside of Boston. We picked pumpkins and soaked in Maryland's late Autumnal weather. We had some fantastic food, celebrated my birthday, Halloween, and a mini-Thanksgiving/Christmas with my family.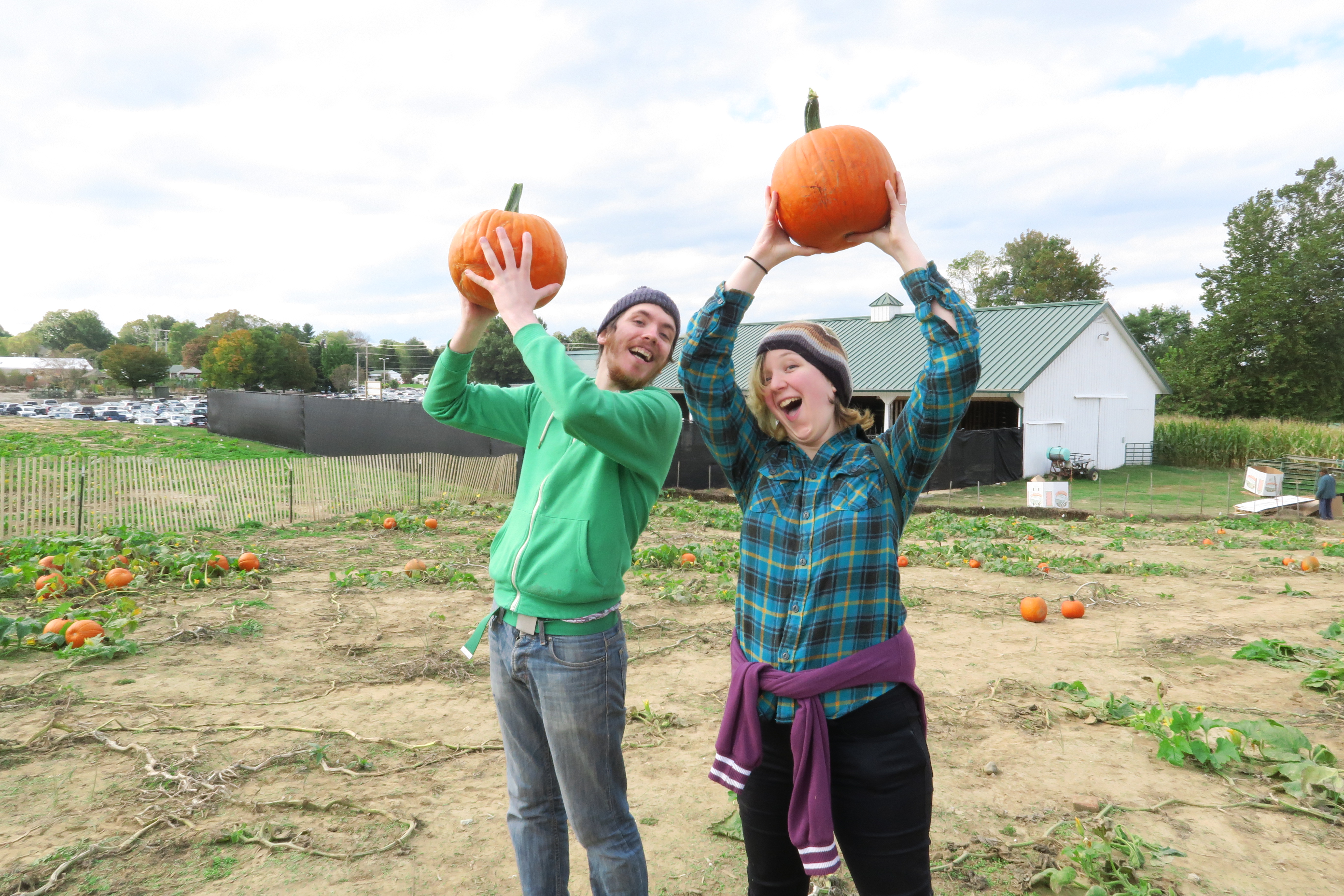 In Jamaica, we saw white sand beaches, unbeatable hospitality, and strange and unusual fruits that we had never seen before. We tried ackee for the first time. We went swimming in unbelievably gorgeous places. We met over 100 dogs and the human that loves and cares for them so very much at Montego Bay Animal Haven.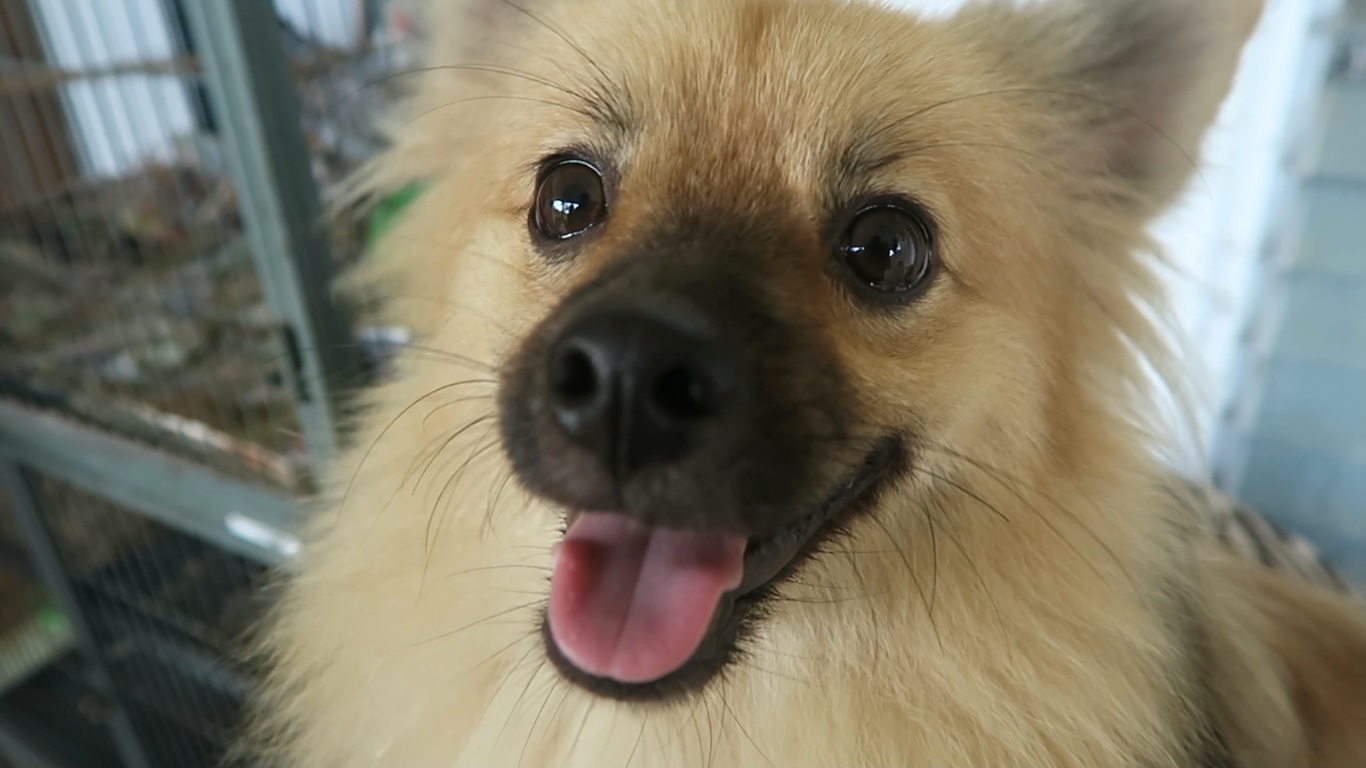 In Peru, we had bread. Most of you will know that by now. That is because, try as I might and use as many words as I could, I still cannot explain just how perfect the bread in Cusco was. So, here, just look at it again and try to understand how crisp the outside was, how soft the inside was, and how flavourful and fluffy the whole loaf was. We did other things in Peru. Eating this glorious bread was definitely the highlight, though.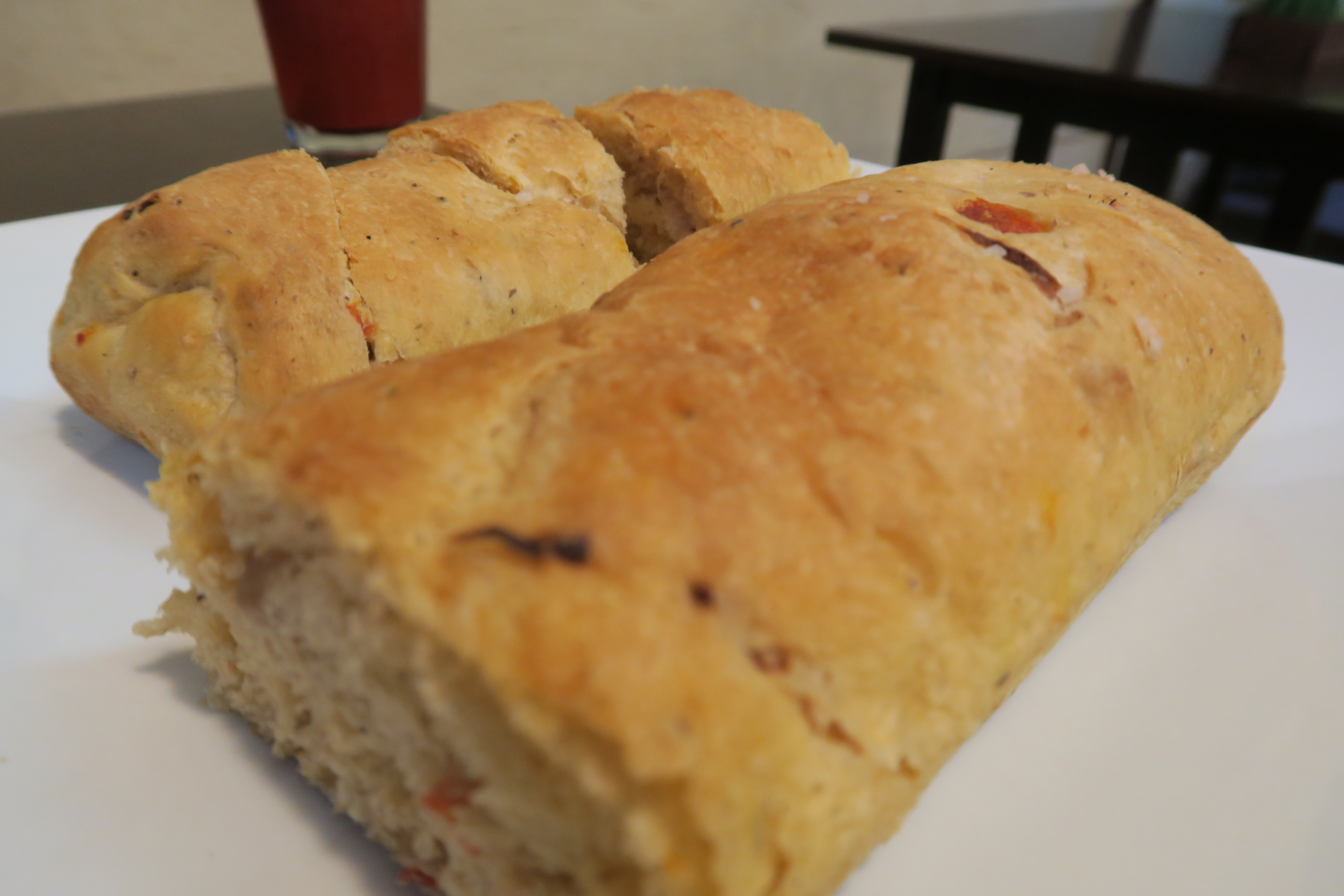 So far, in the almost three weeks that we have been in New Zealand, we have seen far more than we have in any of the other places. While in the U.S., we did get to travel to a handful of different cities including New York, Baltimore, Philly, and Boston, but our pace was slow compared to what we've seen in New Zealand so far. We have travelled down from Auckland to Rotorua to Otaki to Wellington to Picton to Kaikoura to Christchurch to Dunedin and back up to Oamaru. We have seen big beautiful parks, lakes, a huge sanctuary for indigenous New Zealand wildlife, gorgeous coastal highways, rocks, and seals. We have seen a city still struggling to rebuild itself after an earthquake that devestated it a few years back. We have seen statues of Scottish poets in the middle of a town that is unimaginably far away from Scotland and we have laughed.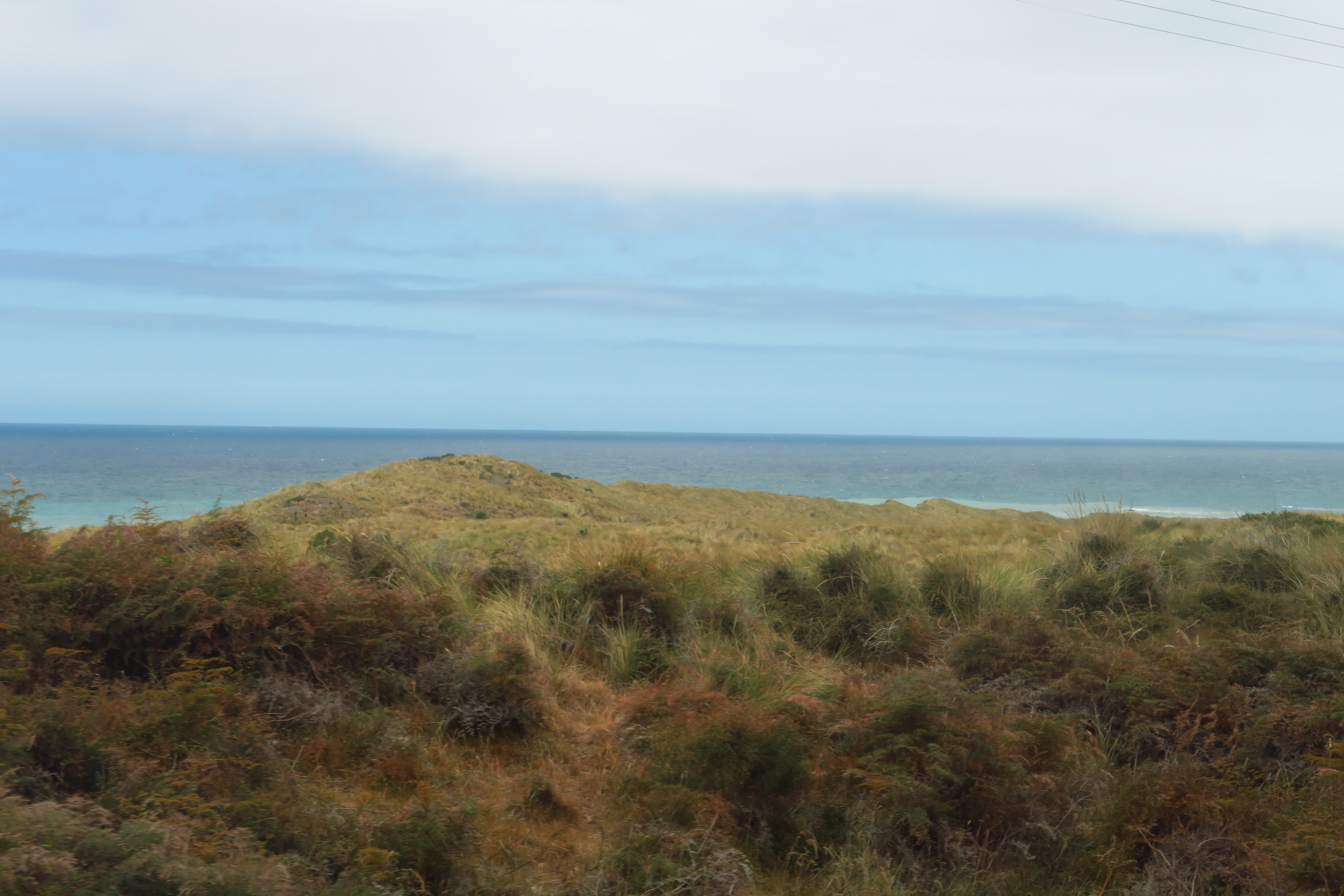 All of these wonderful places have brought such joy to my heart, such interesting food to my mouth, and such lovely things to my eyes. I am incredibly grateful for each and every experience that I have had since leaving my comfort zone, shoving three and a half outfits into a backpack, and jumping on the train to Edinburgh. However… Yesterday, I got to experience something so magical that it caused me to pause and consider all of the things that I have seen and ponder whether or not this was the best ever. I know I said that this reflection is about the new year and about the upcoming half-way point of our trip, and it sort of is, but it's way more about penguins.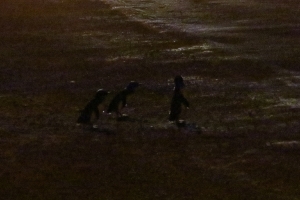 That's right, Vegan Travelers. I said penguins. No, we did not go to a zoo. We simply walked a few miles down the road from the hostel in which we are currently staying in Oamaru and waited. Each night, thousands of "little blue penguins," very much not to be confused with "yellow eyed penguins," swim up the rocky shores of Oamaru, waddle across the street, and hide in the rock quarry for the night. A slew of incredibly fortunate humans are allowed to stand at the side of the dock and watch some of these cute little protected beauties come through. In the span of about an hour and a half, Ross and I probably saw about thirty penguins glide in from the sea, creep along the rocks, and very clumsily make their way to safety. There are rules, of course, as there should be when one is observing a non-human animal doing their thing and going about their typical day. There is a group of people, clad in bright orange vests which read, "PENGUIN ADVOCATE." (How much do you want that vest, by the way?) They stand in the middle of the action, directing people as to where they are allowed to stand, and telling them facts about the penguins, with special attention given to the facts about their safety. The most important rule, often shouted above all the excited noise of both the crowd and the seagulls is, "NO FLASH PHOTOGRAPHY!!!" The penguins are nocturnal and the flash of a camera is both harmful and terrifying to them. So if you decide to go visit this little shore full of penguins, (or if you're wondering why you have to squint to see our pictures) please keep that rule in mind.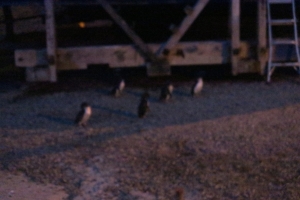 I'm quite proud of myself for getting through that whole paragraph sounding mostly held-together and somewhat professional. Now I'll tell you what I actually wanted to say in this blog post which was just, "OH MY, OH MY, OH MY, PENGUIIIINNNSSSS!" Oh, they're so cute and small and wonderful! It was really truly magical to see them in their natural and rightful place. I could not contain my glee when I saw one come out of the water for the first time. I had to cover my mouth to keep from squealing! I essentially turned right back into a five year old at the zoo, only this time, the non-human animals I was in awe over were healthy, happy, and free.
Anyway, back to being a little bit informational before I sign off! There is a place you can go in Oamaru where you have to pay to see the penguins come up out of the sea and be all cute. I'm not actually sure where that place is, whether it's more comfortable, or if more penguins come up there, or whathaveyou because Ross and I did not consider paying for it at all. If you just walk down along the coast, a few minutes out of town, and follow the "penguin crossing" signs until you reach a small dock, however, you will be free to see the penguins and have your heart warmed at no cost to you. There are also other towns also along the east coast of the south island where at you can see little blue penguins or yellow eyed penguins. Wherever you decide to go see them, I highly recommend going to see them. They are sweet, they are beautiful, and watching them come out of the sea is an experience one does not want to miss. I may even want to take the long trek back to the shore and see them again tonight… But for now, I must rest my feet! I still have a lot of travelling ahead of me!
Until next time,
Ellie Lebo