Our week in Vienna was an exciting one, filled with chocolate, cheese, ice-cream, and many, many more vegan delights. We could easily have stayed here for the entirety of our stay in Europe, just to indulge the tastebuds and probably never get tired of what we're eating or run out of options. But I suppose it was time to move on. We set off early on a Wednesday morning, eager to use our rail passes for the first time. We got to the train station, stocked up on tortilla chips and hummus, and got on the train to Prague. The journey was around four hours, but with the free wi-fi in OEBB trains and the beautiful scenery going by, this was a breeze. I spent the majority of the time gazing out of the window. At about half way through we were suddenly passing through fields and villages of snow. This excited me to no end.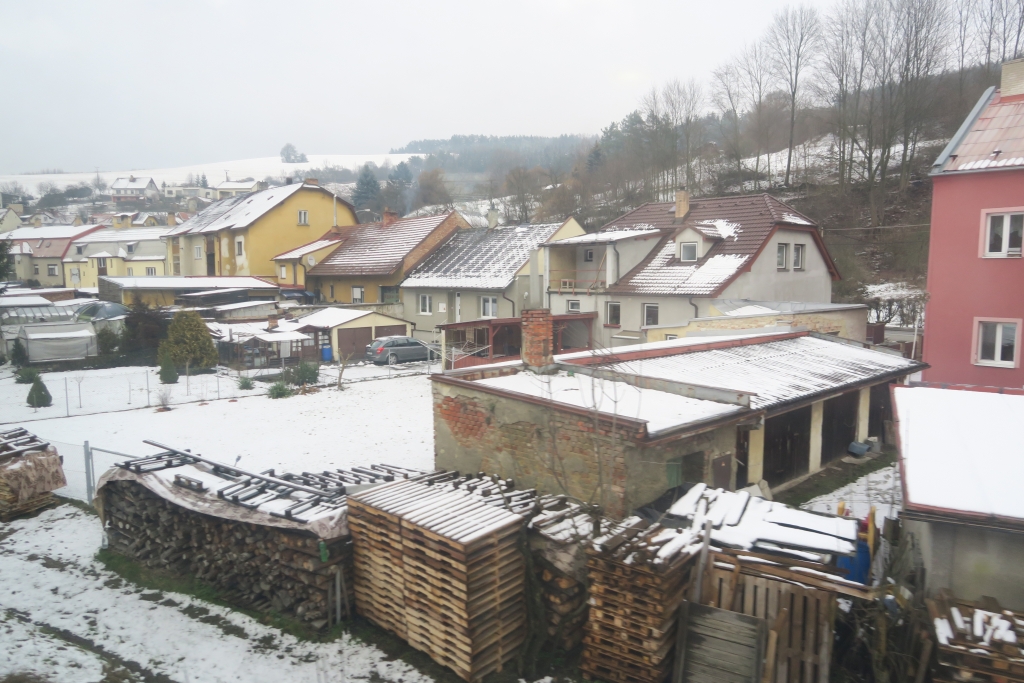 We arrived in Prague in the early evening. We were meeting a friend and had a few hours to kill, so we immediately went for food. There was a vegan restaurant about ten minutes from the train station, so we went in that direction, knowing very little about it. On the way there I was already stopping to admire the beautiful architecture, turning a ten minute journey into twenty. After much dawdling we eventually arrived at PLevel. It occurred to us that we hadn't learnt anything in Czech whatsoever, so there was a bit of wandering around, looking for wi-fi, to learn how to greet someone and explain that we don't speak Czech. We went inside and saw that they boasted a large selection of raw food, with almost half of the menu devoted to it. We had a bit of time to kill, so this was definitely a starter and main kind of meal (that and we hadn't eaten anything but chips and hummus all day). I opted for a raw course on both accounts, starting with a raw burrito and following up with a raw lasagne. The food at PLevel is incredible! I am someone who gets excited by raw food, and extremely excited by particularly good raw food – this was a place that brought extreme excitement. The server came boasted to us that they were voted the best vegan place in Prague last year, and I am not surprised. This brought us comfortably to the point we should be meeting our friend. We headed there, walked around the city, and headed home for our big day of exploration.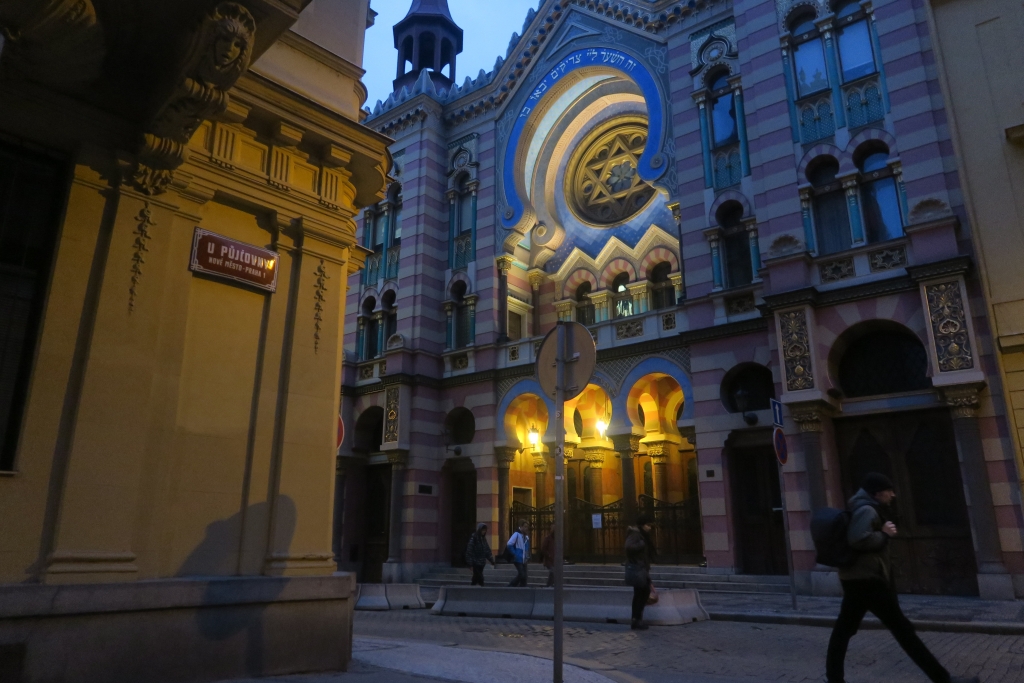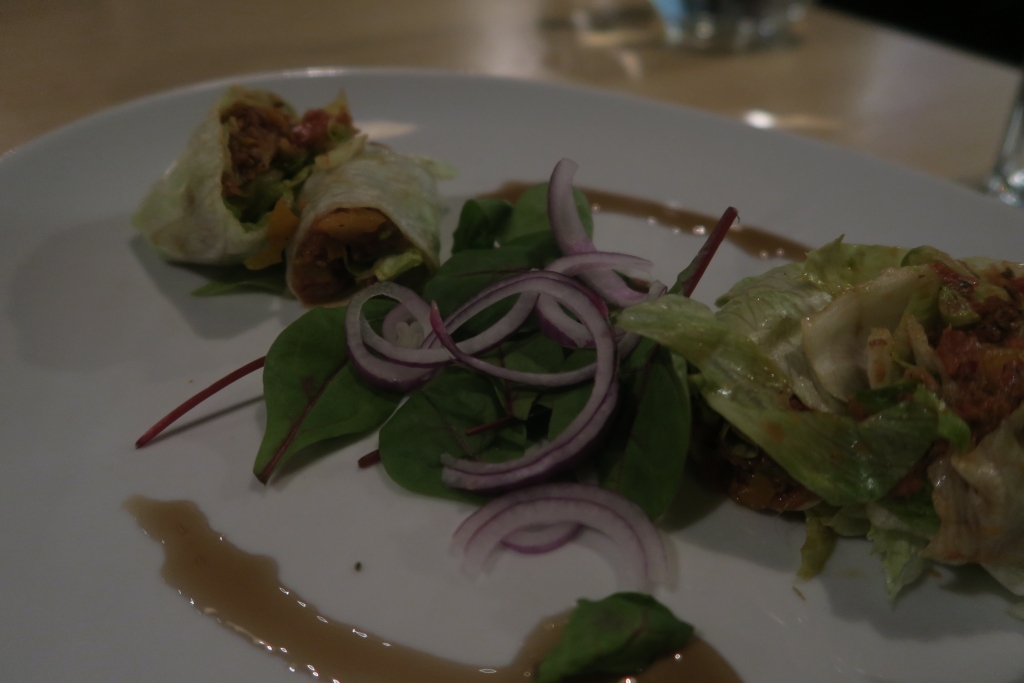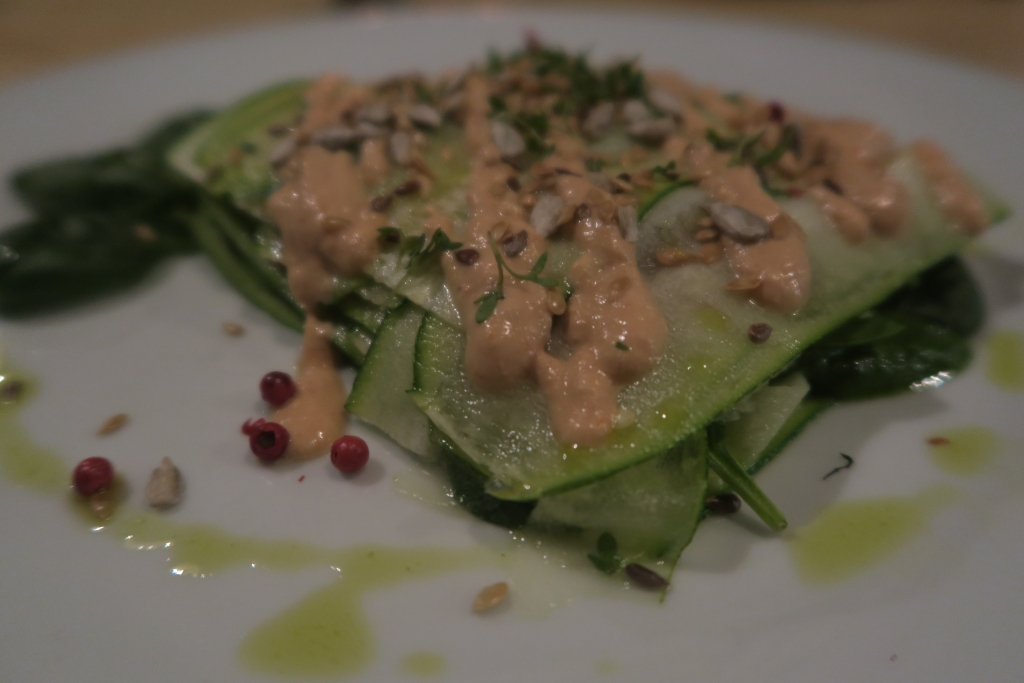 The following day we headed out to cover as much of the city as we could. We were only going to be in Prague for one whole day, so we had to make it a big one! We started the day, as anyone should, with going for Indian buffet food. From there we headed into the city. Without doubt, the most exciting thing about being in the Czech Republic is the architecture. It's difficult to walk down any street in Prague without stopping to look around you, take a picture, or consider the history of the city and the country. It is very much the kind of place I had read about in books, conjuring up the images in my head, and being immersed in that environment is an incredibly fun experience. On top of everything looking beautiful you have the sounds and smells of the city adding to it all. Prague, more than anywhere else we've been, feels like being part of a story in a book.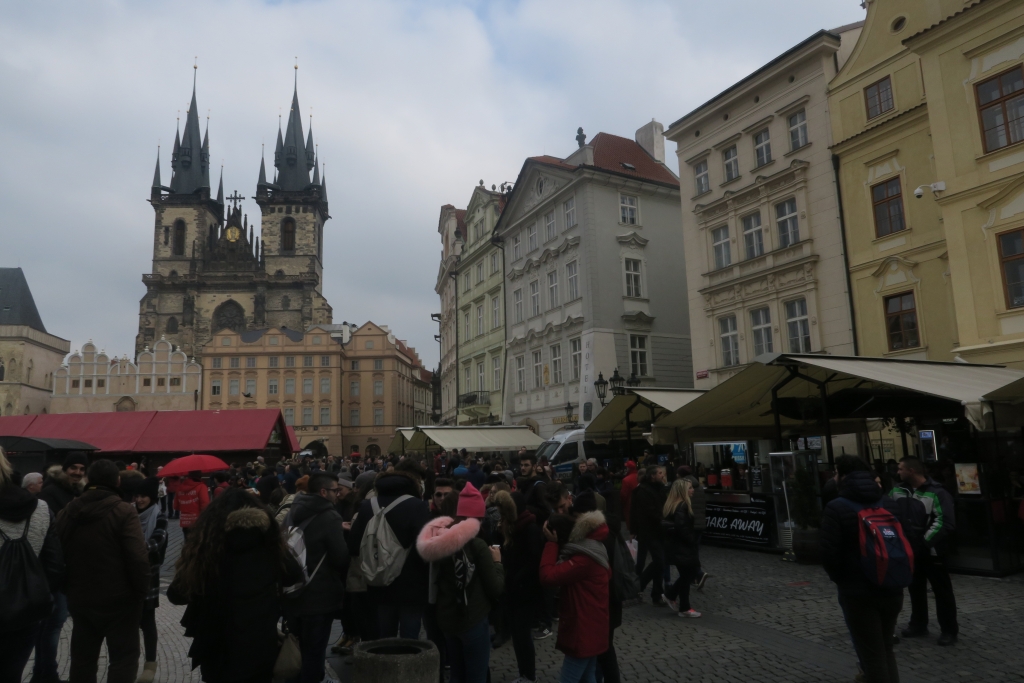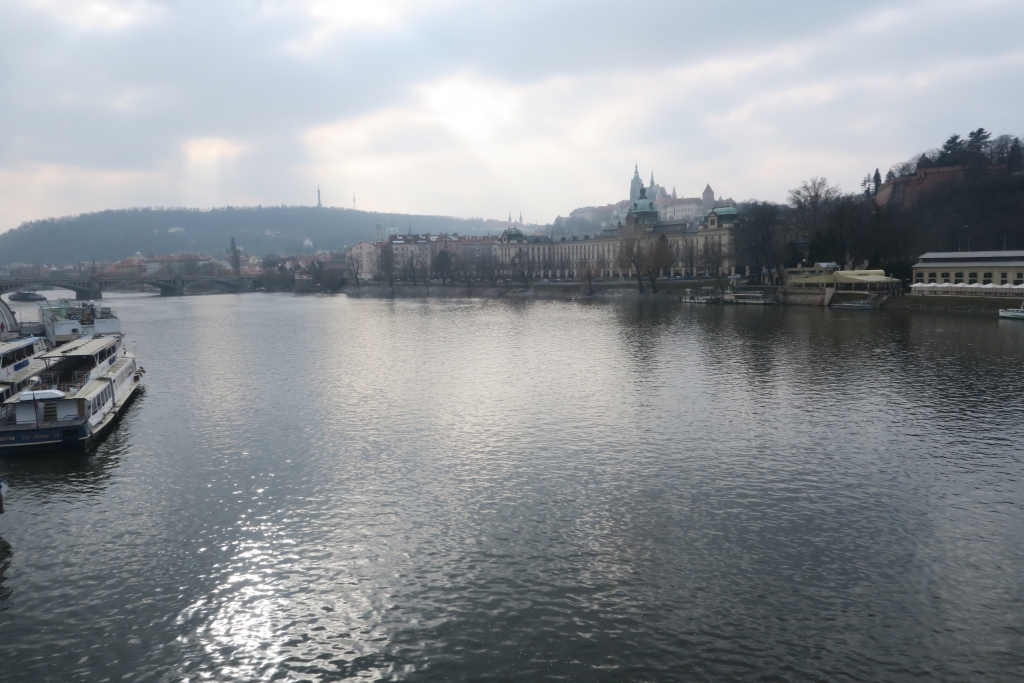 We went up to the metronome, offering an amazing view of the city, and then across a park to the castle. We spent a bit of time wandering through the district of the castle, looking in the various Czech traditional toy shops and even passing a toy museum. Coming out of  the other end of the castle offers another amazing view of part of the city, just up from the Charles Bridge. We went down to the bridge for what turned out to be my favourite part of the city. The bridge stretches out for quite some distance, adorned throughout with beautiful statues and artwork, intermittent with street performers along the way. I kept falling behind while walking across here, due to excessive stopping in admiration and listening to the musicians. I love street performance, particularly when travelling. It's amazing to see what is performed in different cultures. The street performance in Prague has been my favourite thus far. You don't have to walk for very long without encountering some beautiful music, or watching a man dressed as a baby doing some hilarious silent comedy.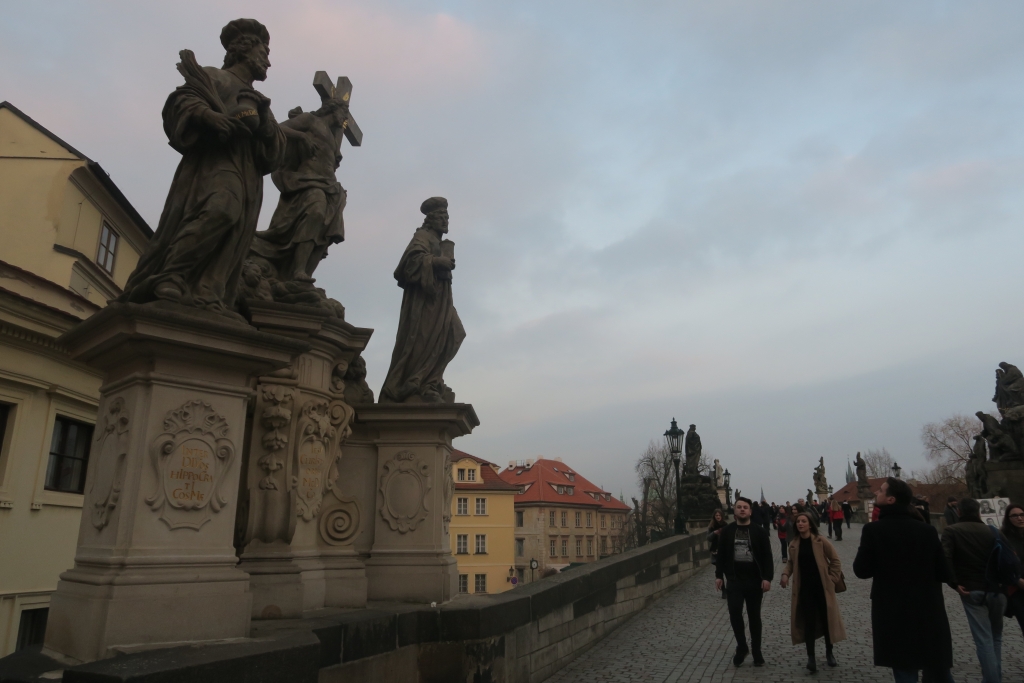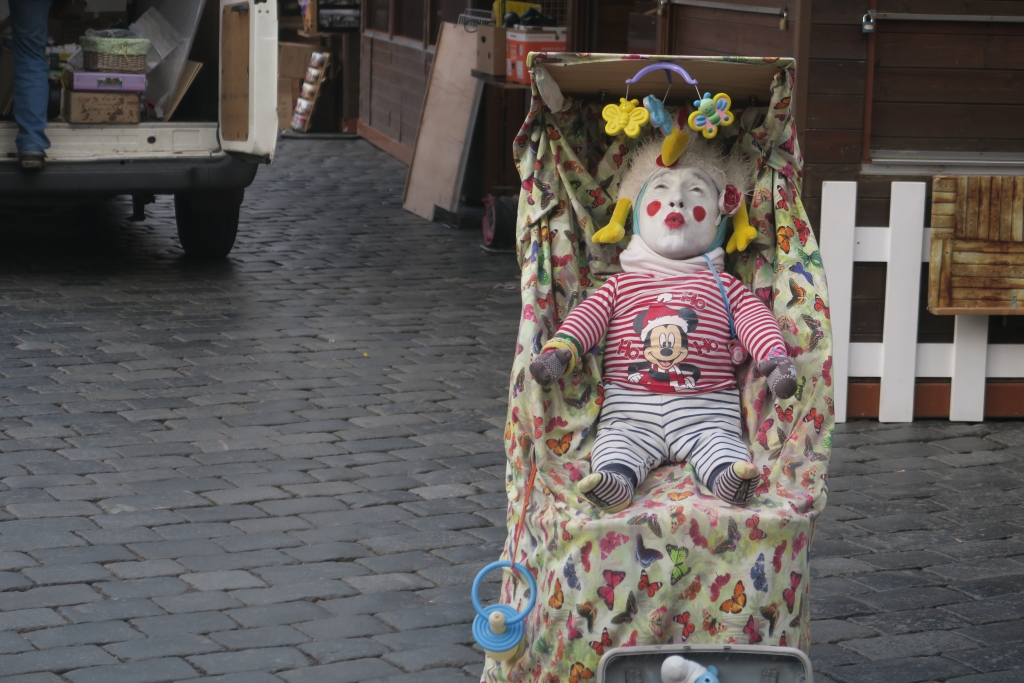 It was beginning to get into the evening by this point and we hadn't eaten in some time, with the exception of an entire box of ice-cream sandwiches. We hopped on a tram and headed to a different part of the city for food. We went to Vegan City. Part of the Loving Hut chain. I'd been recommended this place before we arrived. They offer buffet style food, but when we were there they were running quite low, so we ordered from the menu. The menu here is huge! It took forever for me to decide. They had a curry risotto dish with vegan shrimp that won out in the end. The food here was delicious, and was a good way to bring our day to an end!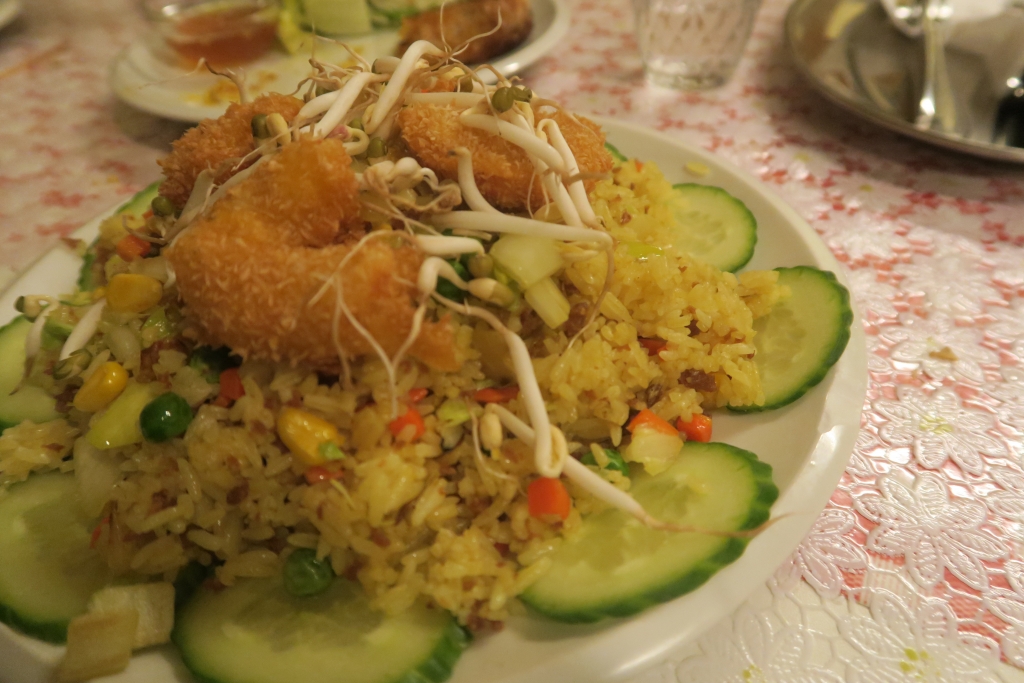 We were supposed to leave Prague the following day. However, we were having issues with accommodation on short notice, so we have ended up staying for a few days more. It was a bit sad to miss out on more places, but I did want to spend a bit more time in Prague. I'm excited to see what else the city has to offer and to explore some other nearby Czech places. Plus, the place we are staying is a five minute walk from a twenty-four hour burrito place with vegan options, so I basically never want to leave.