Peru was the first stop in our journey that I felt any sort of anxiety about. Not that we would run into any danger or anything – we were often told how dangerous Jamaica would be, which I didn't buy into. I was apprehensive because I did not speak Spanish. It is not a language on the Scottish school curriculum, and I never pursued it in my free time. I was worried about both being ignorant, and not being able to communicate for things like directions or vegan food, etc. A combination of a busy schedule, poor internet, and procrastination while we were in Jamaica caused me to leave starting to learn Spanish at the last minute, building any element of Peru-based anxiety as the time drew nearer. Having been in Peru for almost a week, however, I can gladly say that this anxiety is completely extinct. I have gone from shyly bumbling through conversations with strangers, relying on Ellie or our new friend Ronald who we met at our hostel, to confidently approaching people, explaining that I only speak a little Spanish, and working through the conversation unassisted. The results of this are wonderful: I feel incredibly comfortable here, allowing myself to embrace the experience, and I am excited by the discovery that I will continue to learn Spanish after I leave Peru and long after the trip is over. Thanks Vegan Travel.
There was admittedly another, much smaller, anxiety about Peru: "GOOD LUCK FINDING VEGAN FOOD THERE!" I brushed this off completely at first, but this mantra was uttered to us so many times that I started to believe it a bit. In just a few days of exploring the city we found out whether there was any truth to this. If you don't want to see the week's results look away now!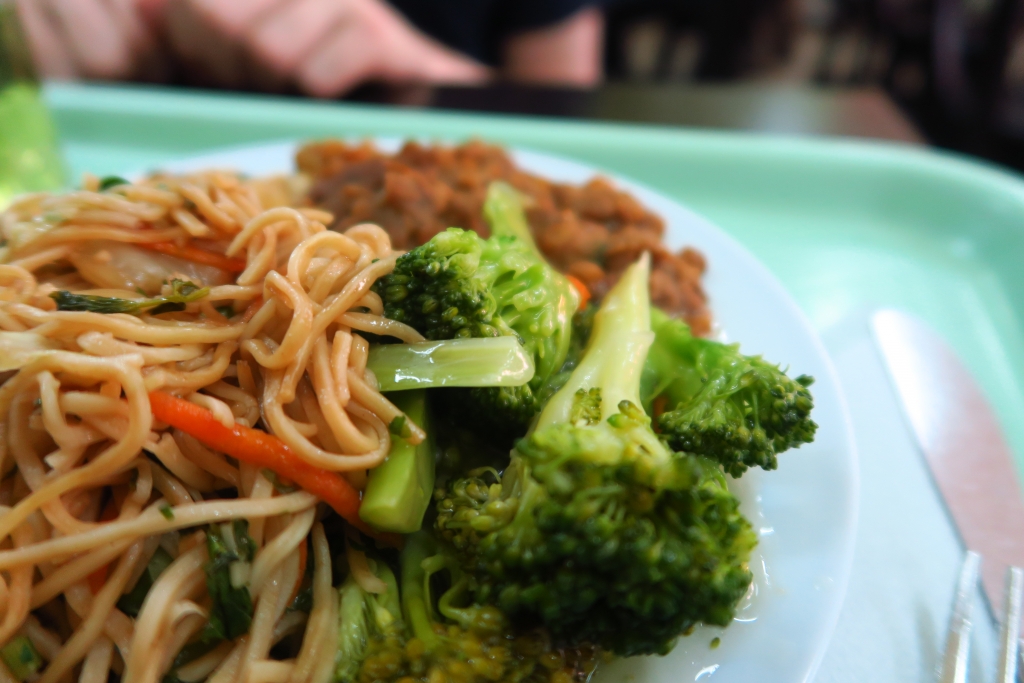 There are many vegetarian restaurants here, all of which have vegan options. We've been to three different places, and we've seen many more. They all include the handy feature of listing that they are vegetarian before anything else on the signs, so they're not easy to miss. There is even a place one minute from our hostel, 1900 Hostel, who have a fully vegan daily menu, where one can enjoy three courses of hearty food for a mere $2-3. This is about what we paid everywhere we went, and we have never been unsatisfied. The mantra should be replaced with 'good luck finding overpriced vegan food in Peru.'
Besides eating out for cheap, we have mostly been making our own food. Our standard has been quinoa and guacamole. It's difficult not to make guacamole every evening, when you are surrounded by such large, tasty, and inexpensive avocados all the time.
We have spent six days in Lima, before exploring the, I assume, more exciting areas of Peru. However, Lima is not without its share of beauty and activity by any means. The day after we arrived I took part in the walking tour provided by our hostel, and got a good taste of central Lima. We were shown many squares, structures, statues, and sights of historical significance, for good and for bad. We were told some of the more unpleasant history behind some of the landmarks in Lima, and we were told many other stories of the positivity. If you find yourself in the 1900 Hostel, I would definitely recommend this tour! Even if it did culminate in everyone going to get churros in a place with no vegan options.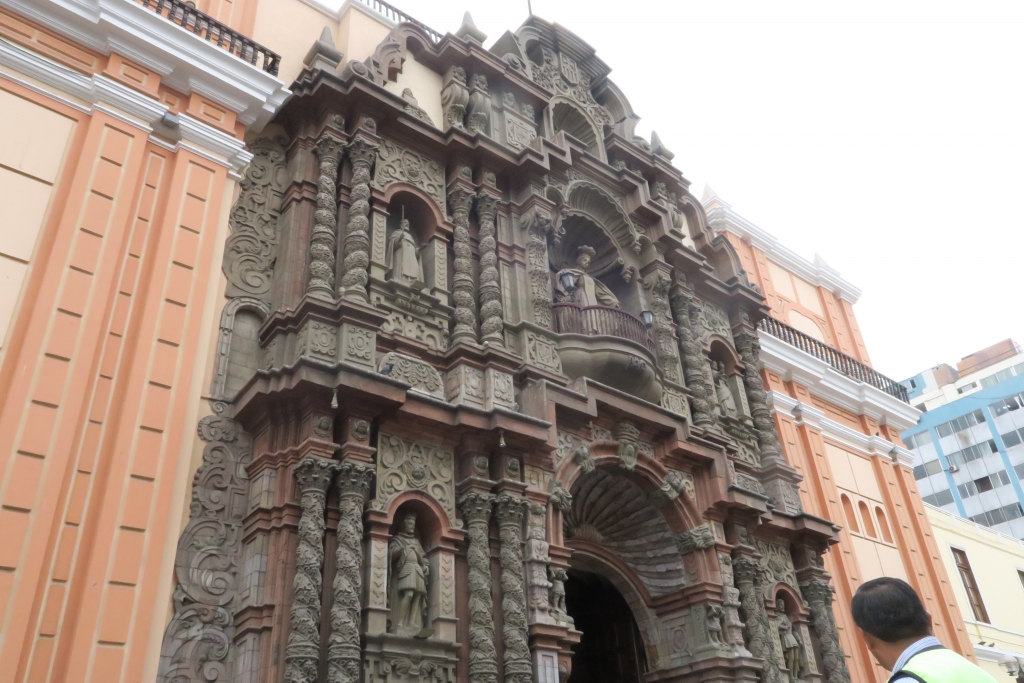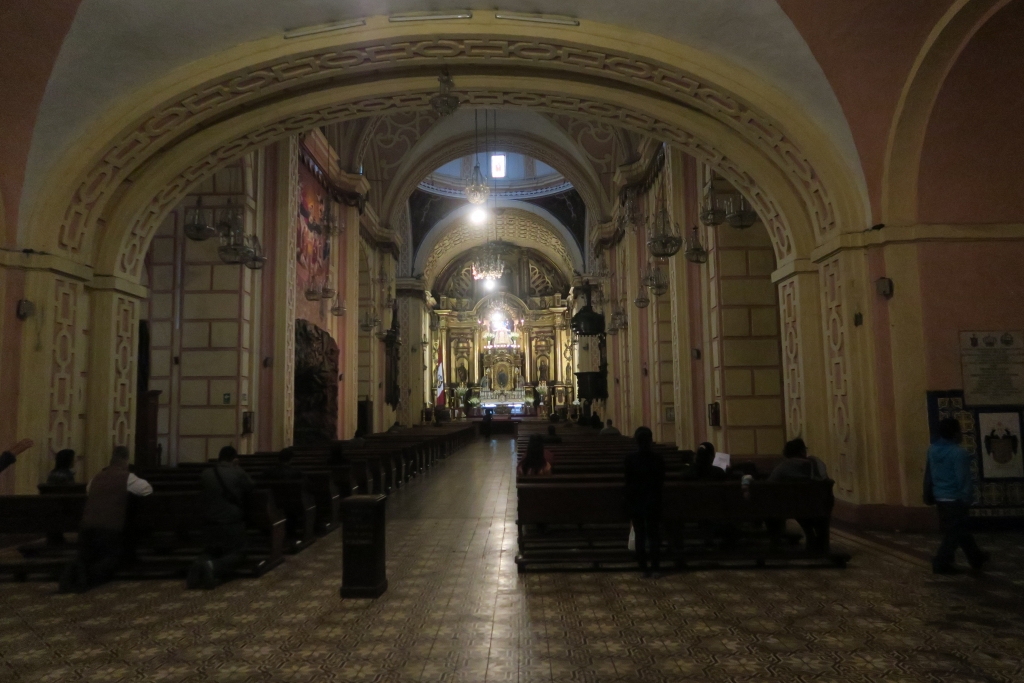 We did a fair share of our own exploration, as well as being shown around by our friend Ronald. He showed us where the giant market it, where we sampled a number of tasty and unusual fruits. He took us to the music district, where we were surrounded by a plethora of music shops (or, tienda de música  if my Spanish is actually improving at all) where I learnt that I wanted to learn the charango. In our own exploration of Lima, we found some fun parks to get away from the noise of the city, and took part in a spooky tour of the catacombs of the Monastery of San Francisco. We were, unfortunately, forbidden from taking pictures in here, but I can confirm that there were a lot of skeletons, and they smelled a lot like butterscotch.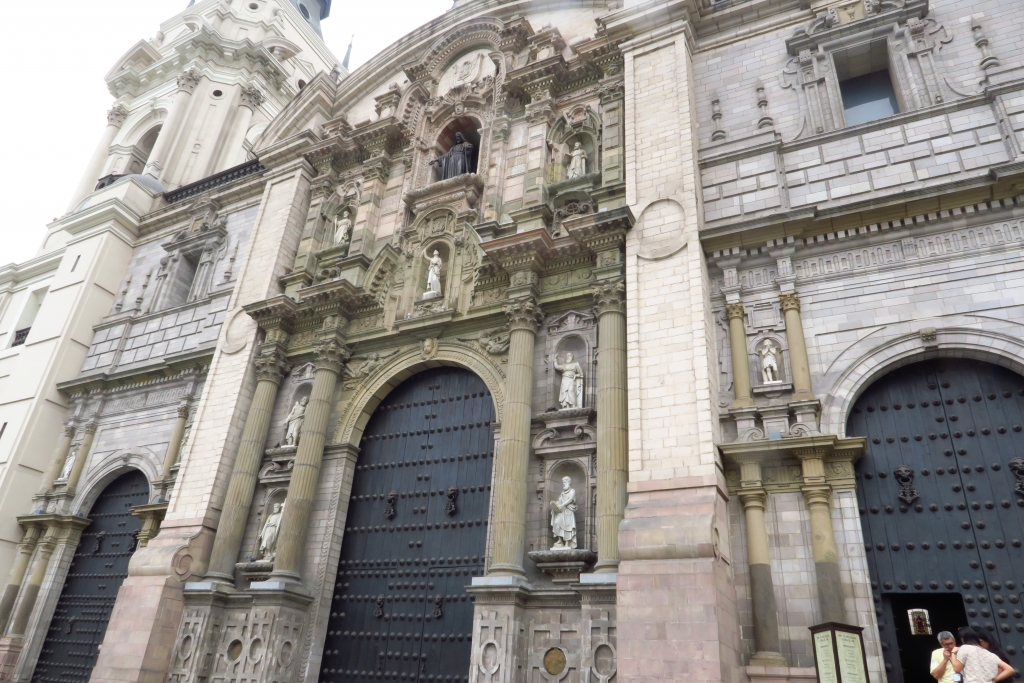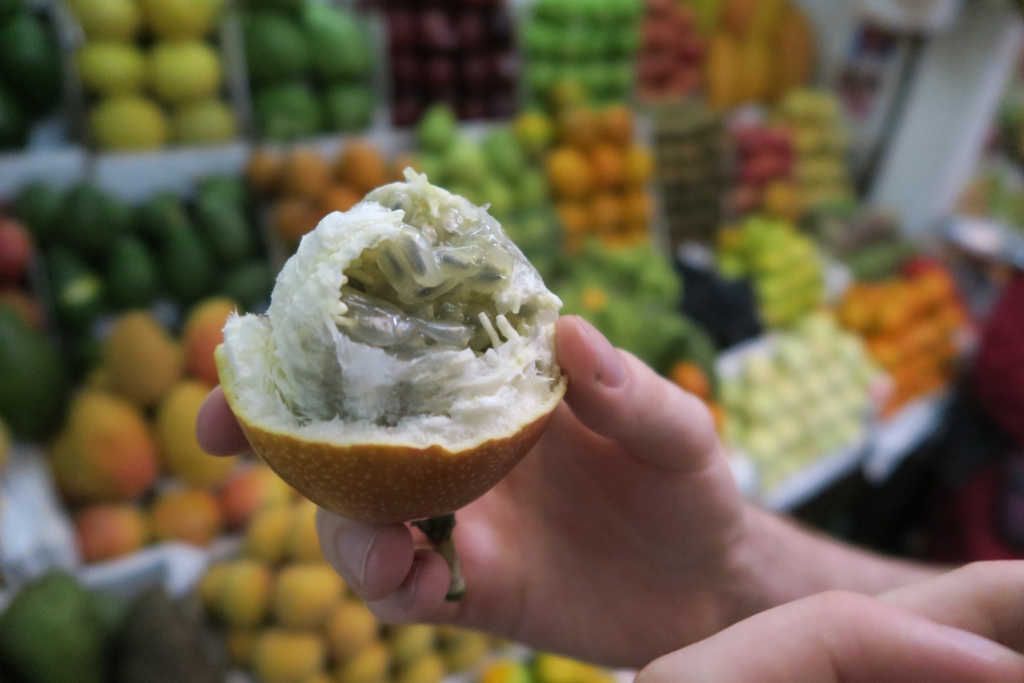 We are leaving Lima tomorrow afternoon, and I will be sad to leave it behind. It was surprisingly comfortable here for such a busy city. But the parts of Peru that intrigue us the most aren't here. Some of them are a twenty-two hour bus trip away, which I am not particularly excited about. I hope it goes by as quickly and as painless as it can, and then I feel our Peru adventure can truly begin. We will be returning for Lima for one day, where we can have a teary goodby, and I can climb the mountain in the centre of the city.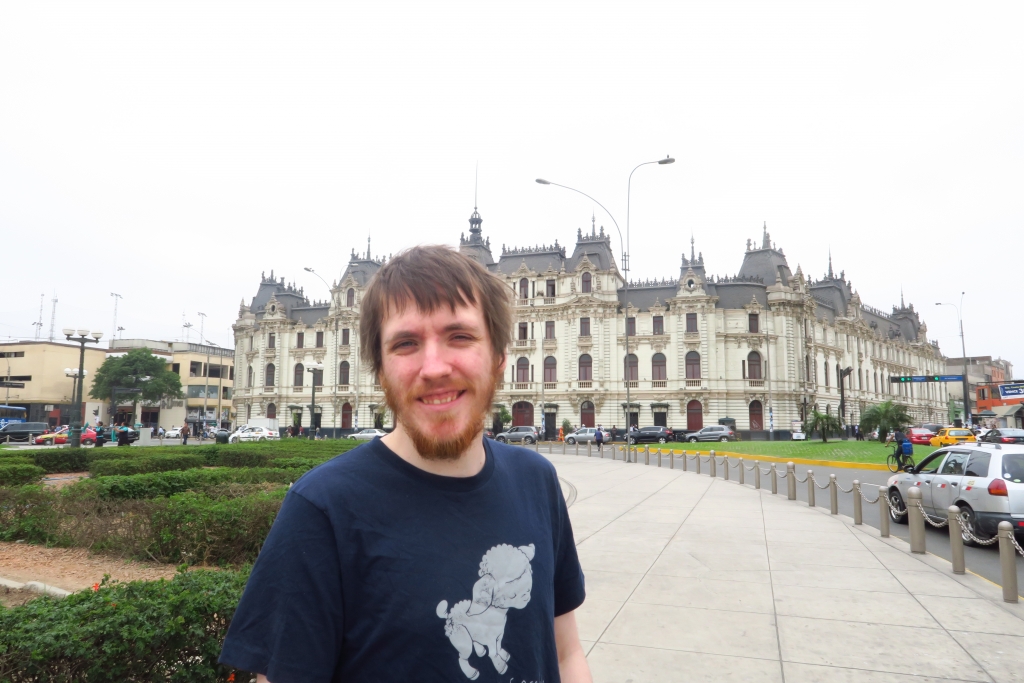 We also hope to find better internet in other parts of Peru. We apologise for not keeping you all updated as frequently as we'd like: this has not been possible without great, great difficulty in the past few places we've been. However, we have a really cool video from a Jamaican dog sanctuary that we are excited to share with you, which we should be able to upload soon! And we can finally download some audiobooks to get us through the twenty-two hour bus journey on the way back.