Hey Vegan Travellers!
Ross and I have, very sadly, left Japan behind. I loved Japan more than I could possibly put into a blog. The people there were incredibly kind, the food was incredibly tasty, the nature was incredibly beautiful; it was, to put it very simply, an incredible place.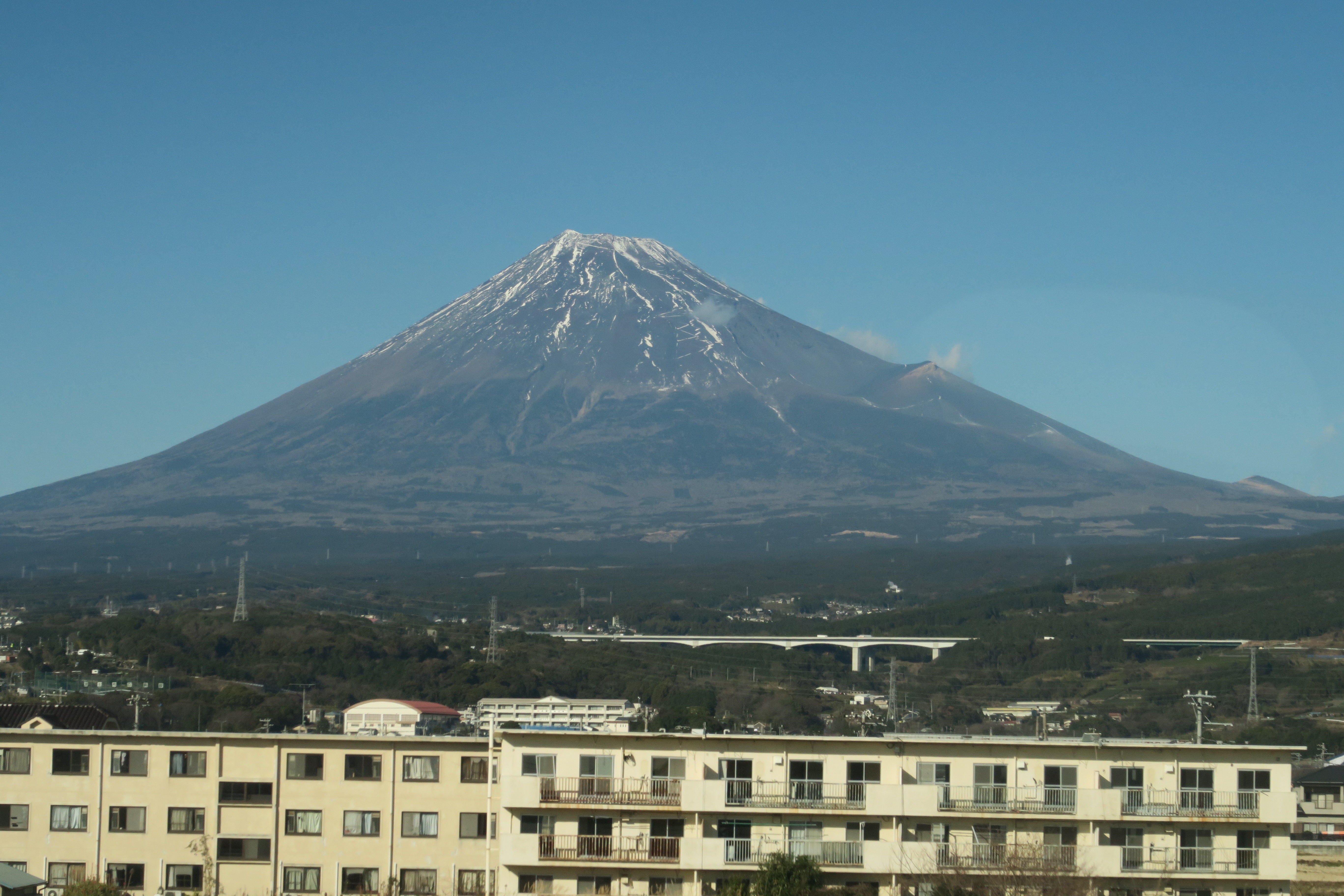 As all good things must, our time in the incredible place came to an end. It took a a while for it to set in that we were actually and truly leaving Japan. The flight over to South Korea was only two hours- the shortest we've had in a very long time. We did not need to rush to the airport and we left in the middle of the afternoon. Because of these things, it felt as though we were just going on a day trip to another part of Japan. The moment we arrived in South Korea, however, it was immediately evident that these two countries- so geographically close together, were worlds apart. The language fell quite differently on the ears, the air was so cold it burned any exposed skin, and the public transit system was entirely different- less hectic, perhaps smaller. We gathered our things, took a deep breath, and went out into the cold. Once we found the underground, it was just a long train ride and a very short walk to our hostel. Google and Apple maps were useless to us, as they have continued to be in Korea, so we had to rely on directions from the hostel, which included things like, "Walk past the KFC," to which I wanted to reply, "Don't worry, I always walk right on past!" Hey, I can still be sassy when I am tired!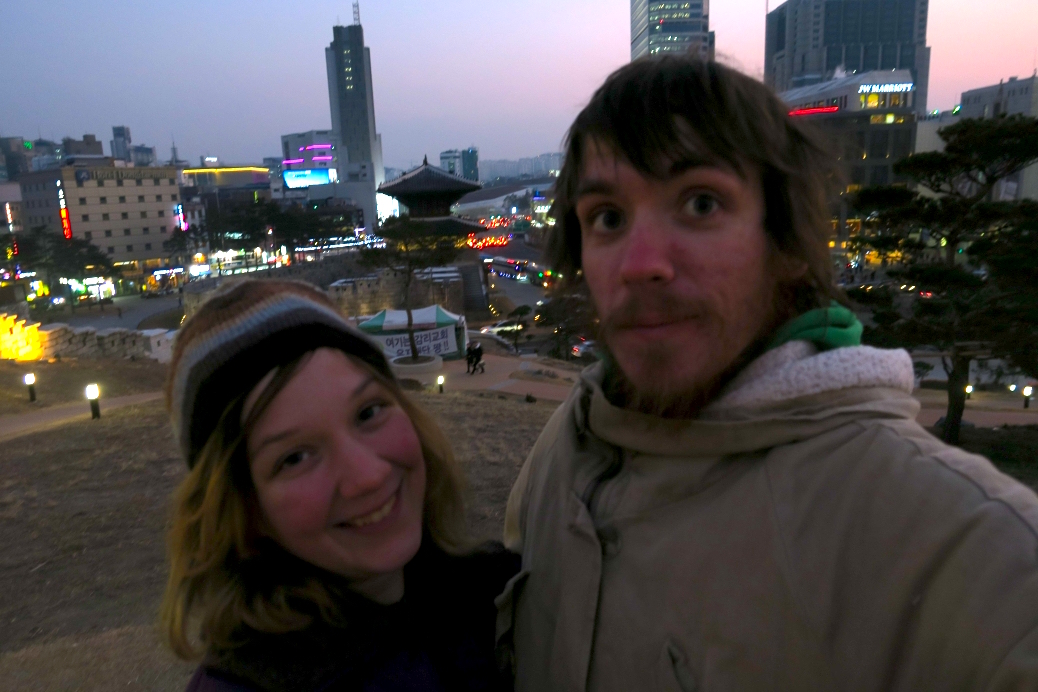 We were so relieved when we got inside the building. As soon as the door to the place was opened, we were hit with a wave of warm air. We took off our shoes and discovered that the floors were heated, too! I was very much excited by that and settled right in. Because we got so caught up in our experiences in Japan, the time zipped right by us. As a result, our first few days in Korea were spent learning about the area around us and planning out just what we would be doing for next seventeen days. We grabbed ourselves a nice big paper map of the area, for the second time on this trip, and got to work with searching for fun. We realised that the neighbourhood of Seoul we were going to be staying in for the first few days of our visit was actually a college town. The district we're staying in is just completely flooded with college students, young people, and stores, stores, stores.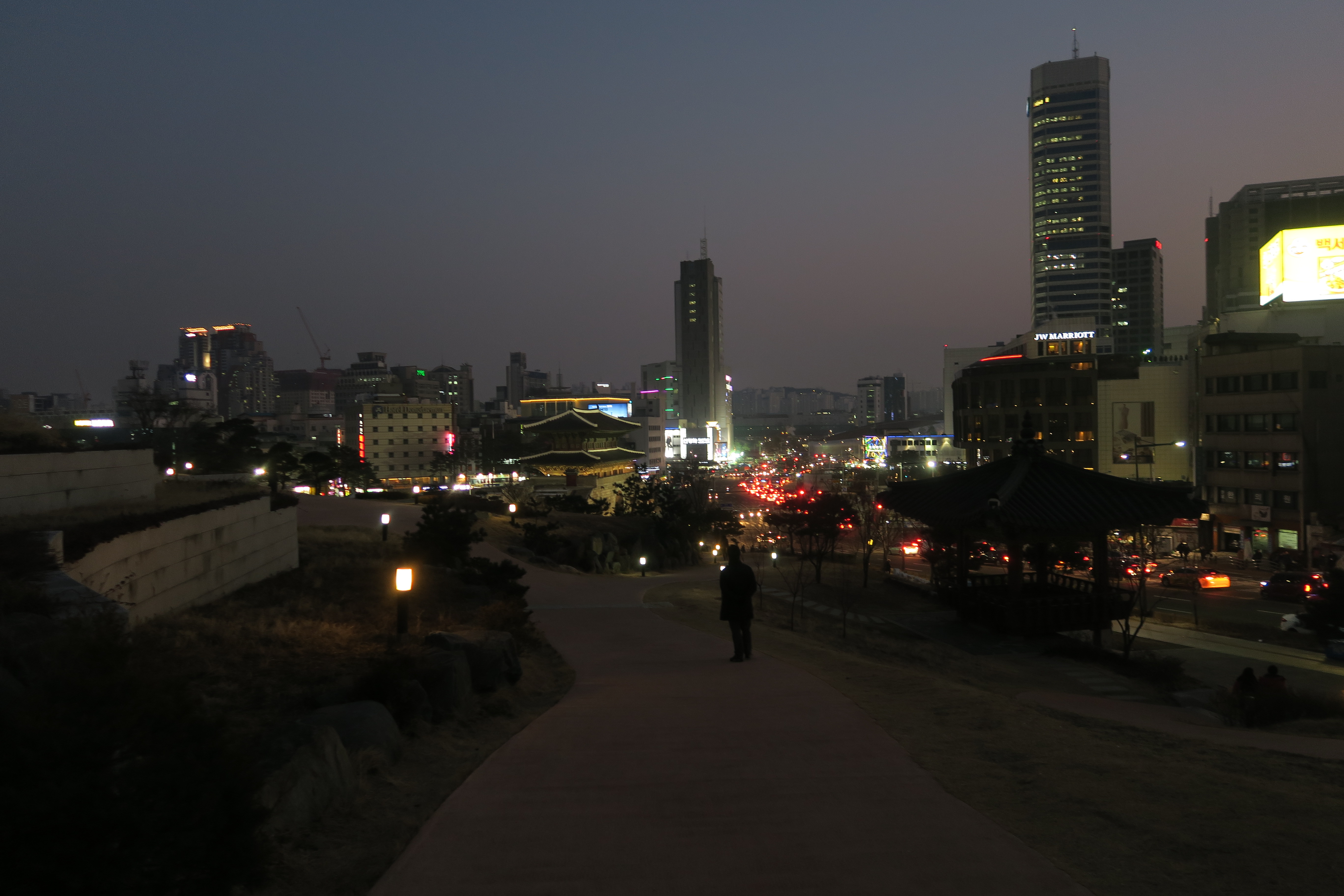 If there's one thing that this district is good for, it's shopping. There are endless avenues of endless shops. There are stalls outside of those shops, selling even more things! There's the occasional food cart, so you can snack while you shop, too. This was not a super exciting place to find yourself if you were, as we are, travelling on a budget and travelling long term, with very small and already quite heavy backpacks. However, if you're coming to South Korea specifically and have the budget to go on a spree, this is definitely the place in which to do that. I don't mean to say that it wasn't fun to look at, either. It's always really interesting, to me, to learn about the culture of a place by seeing what the people buy most of and what the shop owners consider to be the most essential items. (That's why when I'm travelling abroad, I find "dollar store" type shop really fun places to visit. Among all of the high-fashion places, the American stores, and the knock-off stores, there is one kind of shop that you will find most. That is the cosmetic store. There seems to be some kind of cosmetic or skincare shop on every single corner in South Korea. I can't even think of a store that comes up as frequently in the U.S. to give you an accurate comparison. It is clear that Korean people care very much about their skin, and will have many, many products included in their daily skin care routine. Because I've been travelling really light, I have not had any lotions or face washes in quite some time. While we're here and the skincare is cheap and plentiful, I'm going to check out what my vegan options are! And I will share that info with you!
The only other store that seems to rival the cosmetic shops in terms of numbers are the cafes. There are cafes on the corners, cafes inside of other stores, cafes sandwiched between two others cafes! Cafes absolutely everywhere! Korean people must care a lot about coffee, too. I mean, really really love coffee. When you go down to the subway to catch the train, there are vending machines out of which you can get little cans of ready made hot coffee. I am actually starting to wish that I was into coffee because this would be an amazing place to be for someone who was really quite into it. I'm more of a tea person, myself, and there's still plenty of that to be found around here, too! The only thing, it seems, that there isn't to be found around here, though, is a grocery store! I am not sure if the lack of grocery stores in this particular neighbourhood of Seoul has to do with making room for all he shopping, if it has to do with all the students, or some other factor. All I know is that it is really not a good thing for someone travelling vegan and travelling on a budget. There were a few days in this neighbourhood where I become so used to eating rice and instant noodles that I almost forgot what vegetables looked like. Then, we ventured out into another neighbourhood, which is a story for another time, and found a market! I highly suggest that you stock up on your groceries before you come to this area. One cannot live on food from 7/11 alone. I'm pretty sure how that quote goes. Anyway, that's all I have to say about our first few days in South Korea and our experiences in that tiny part of Seoul. Soon, I will tell you all about more neighbourhoods and more exciting things! But for now, I must run!
Until next time,
Ellie Lebo