This morning I woke up in beautiful sunny Kingston, I packed a bag full of fruits, nuts, water, sunscreen, and towels. I pulled a skirt over my shorts, as I learned the other day that in Jamaica, a young woman's hemline should never be higher than four inches above the knee, and I headed out the door. My destination was Lime Cay, by far the most beautiful place I've been to in Jamaica yet. Before I could get to that white sandy beach and hang out with the hermit crabs, I had a long journey ahead of me. A journey which involved a short walk into town, two medium length bus rides, and one bumpy boat ride out to the small secluded island. It's pretty easy catching the bus in Kingston. You can look up which one you need online, stand on any old street and flag them down. It's cheap, too. It cost me less than $2 USD  to get all the way to Port Royal, about an hour and five minutes on two busses. Hiring a fisherman to give us a lift out to the island, on the other hand, was not nearly as cheap. It was about $12 USD round-trip for one person.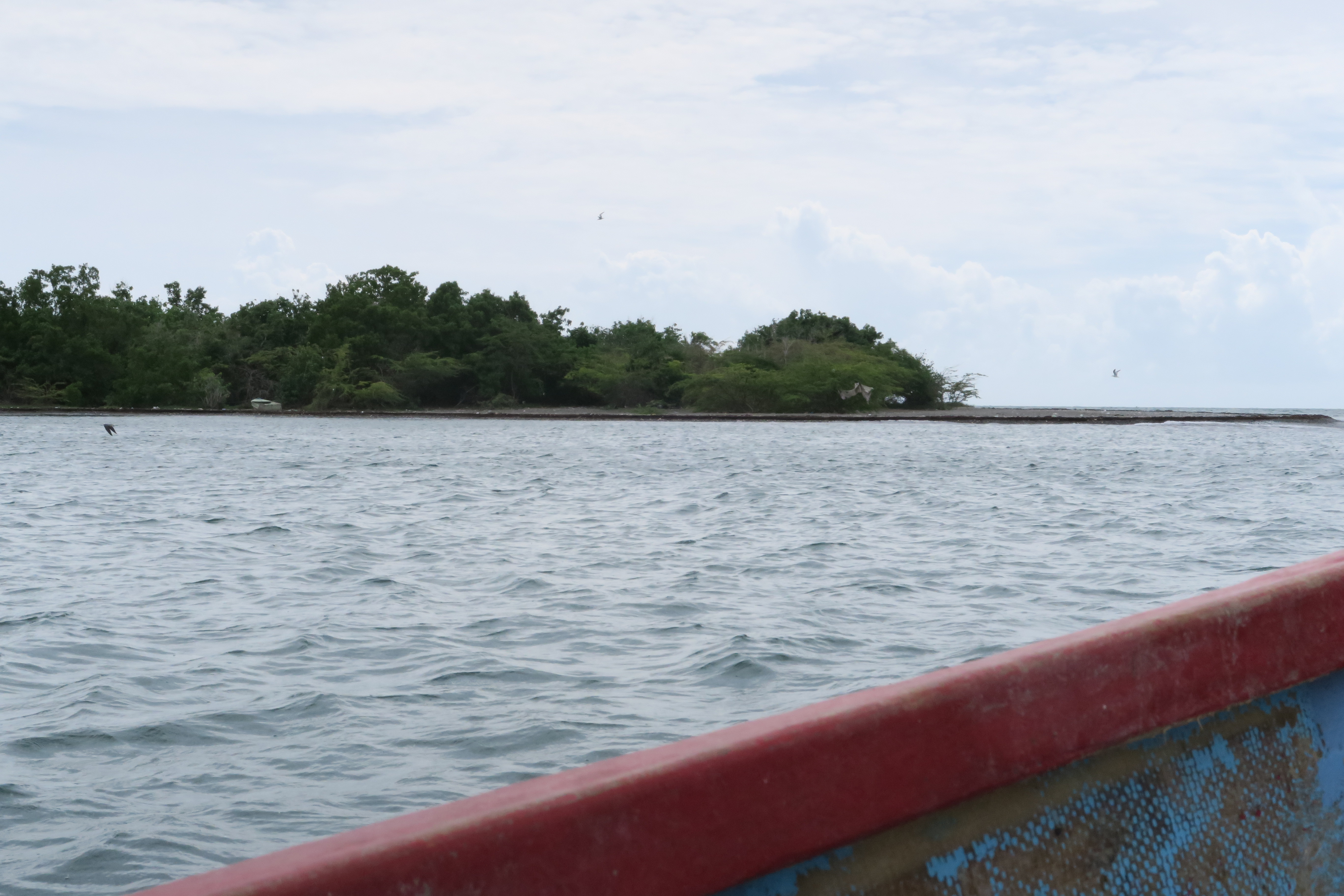 It was definitely worth it for that view, right? The boat ride was absolutely wild, but I didn't mind so much. The rough seas and the spray on our faces made for an experience that felt less like transport and more like an adventure in and of itself. We were able to do a little bit of adventuring once we got to the island as well. We met some small creatures, oohed and ahhed at the beauty of the water and its layers of vivid blues, teals, and greens, and snacked on all the lovely things we brought with us. I had to wait very patiently for this critter to come back out for me to snap a picture of them.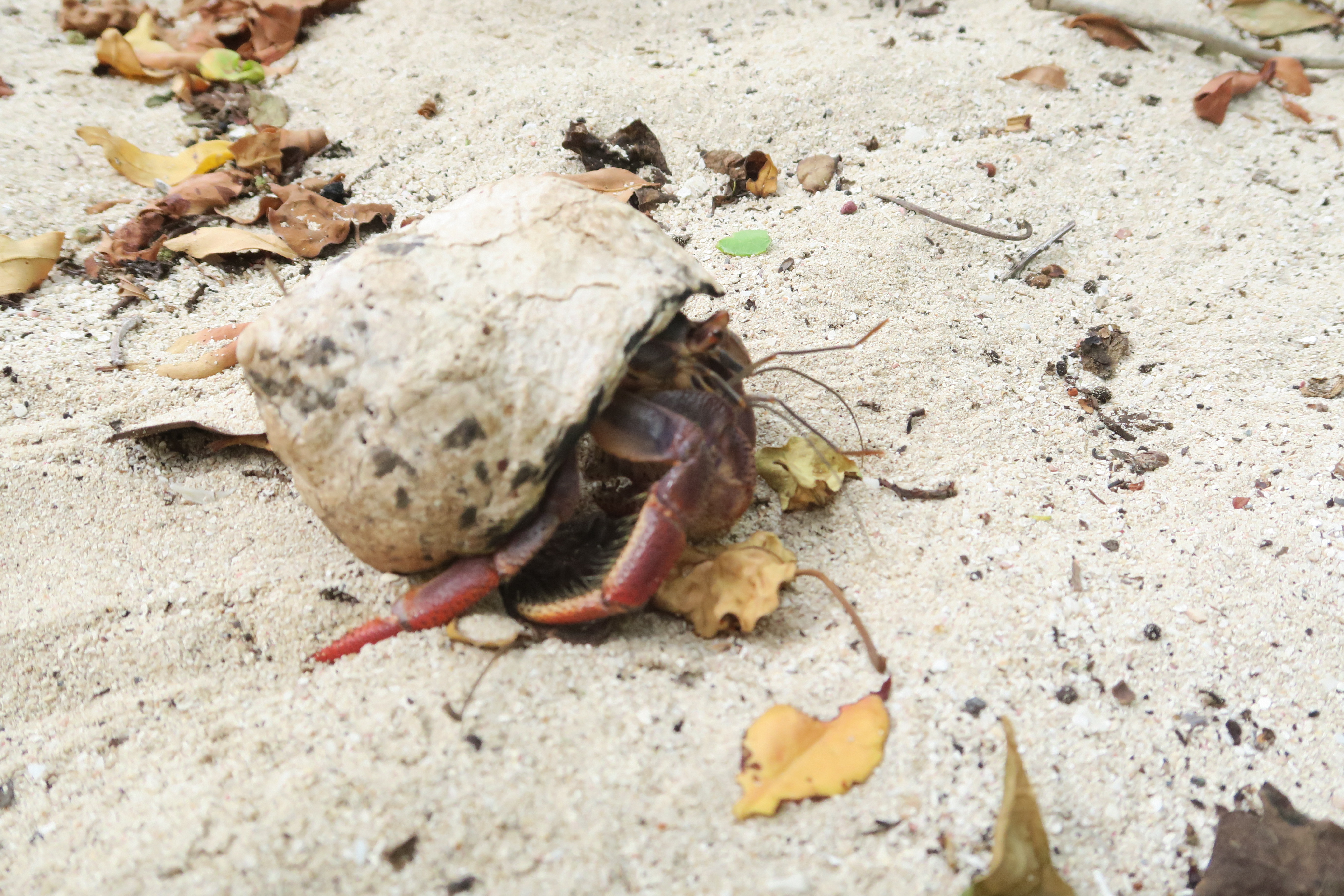 There were tiny little hermit crabs all over the beach, but this creepy crawly was a big'un. They were by far the slowest, perhaps even the grumpiest, and therefore, the cutest of the crustaceans we met. We walked around the island and through some of the more jungle-like parts to get to the softer sand. There were only about five other people on the whole island, which was amazing in contrast with my very busy local beach in Ocean City, Maryland. The only negative thing I experienced while on this beautiful island was that a wave kicked up a really big rock and it smacked right into my ankle, giving me a bruise, a cut, and what I hope is a temporary limp. Be careful about those wild rocks! They could strike at any time! It didn't hurt so bad at first, though. Not when I was able to stop hopping around and cursing, look up, and see this.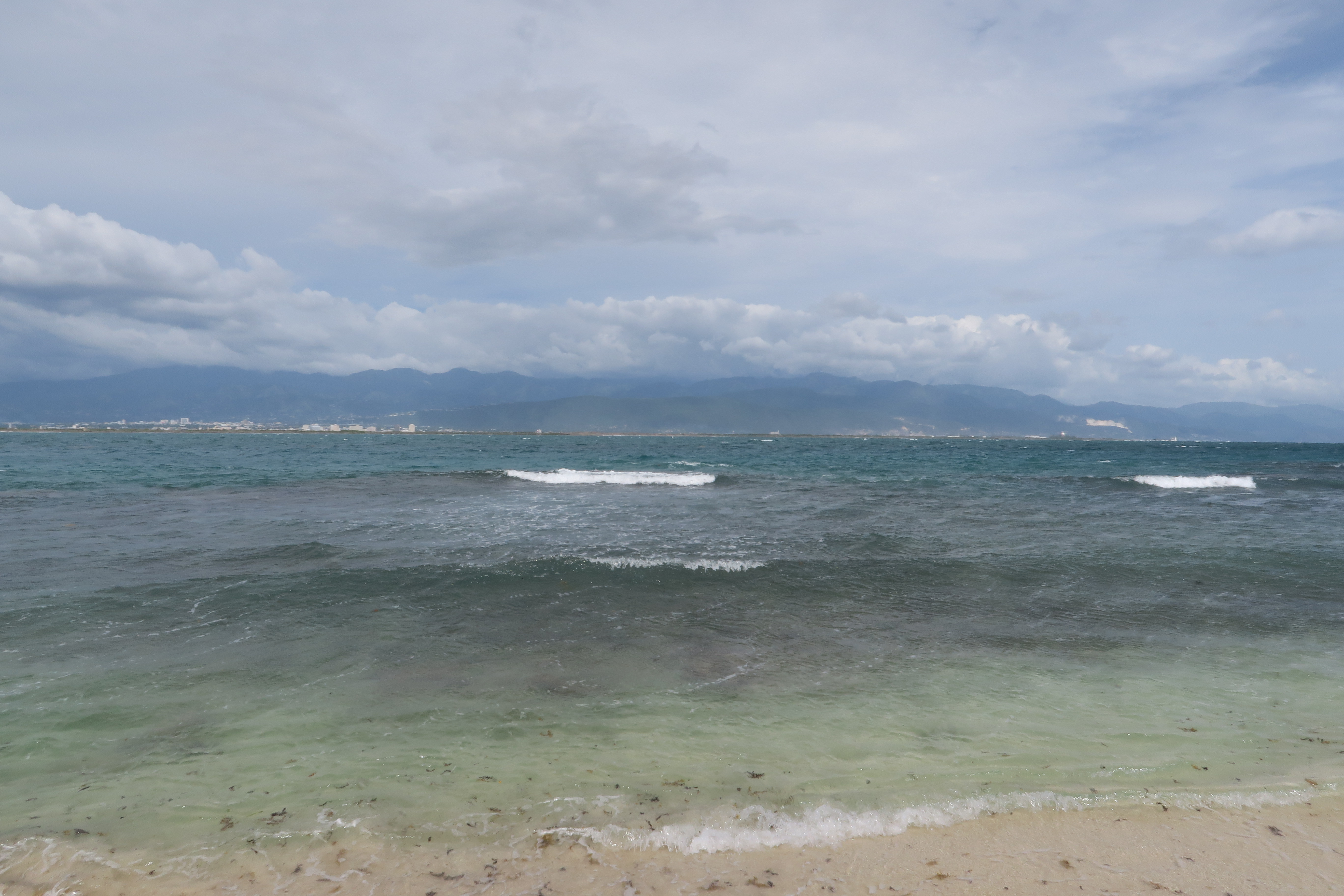 In the words of Kurt Vonnegut, "Everything was beautiful and nothing hurt."
Also, did I mention that I looked really really silly today? I felt like a Wild Thornberry, but my scalp was safe from the sun!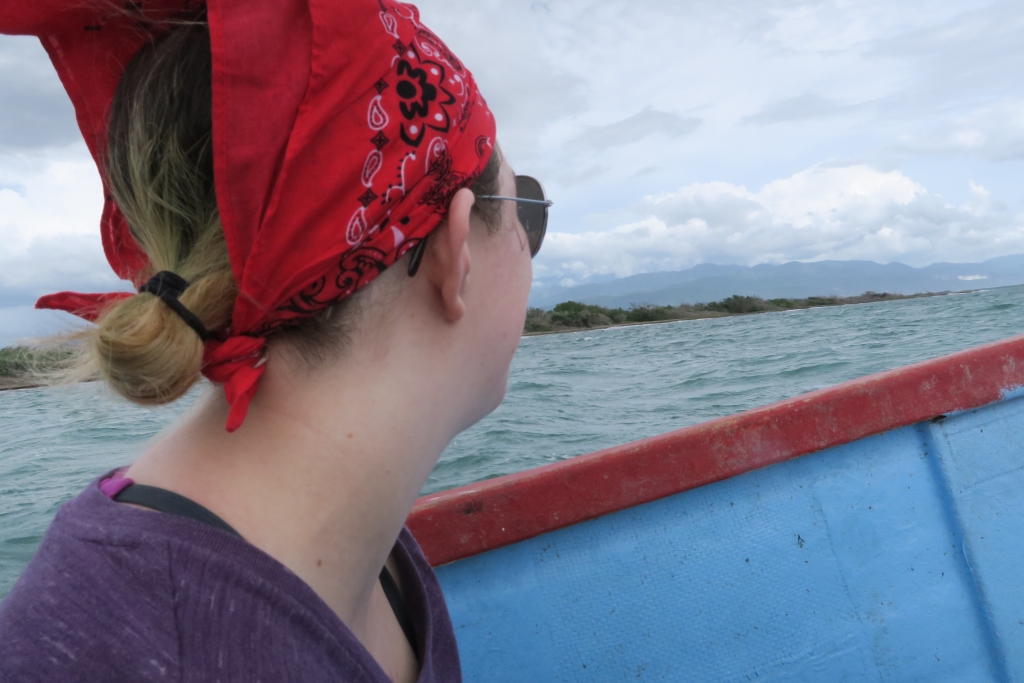 After following lizard trails in the sand, wading in the water, and laying in the sand for a good two hours, it was time to go. Our boat came up on shore and we were mainland bound again. The way back wasn't quite as pleasant as the way there. It seems that rush-hour in Jamaica is around 4:00pm, as the busses were absolutely packed. I mean, NYC subway leaving Grand Central on a Friday at 5:30 packed. I had wondered before how they kept the busses so cheap. When I thought there was absolutely no room on the bus and the driver accepted more passengers, I got my answer. If you're catching the bus in Jamaica, be mindful of the time.
If you're fortunate enough to be staying near New Leaf Vegetarian like we are, I would definitely recommend dropping by on your way home from your beach day and topping off the day with a big glass of guava juice. Even if you don't like guava, trust me on this one. It. Is. Amazing.
Anyway, I've got to go wash the sand out of everything.
-Ellie