Settling back into Lima's bustling and busy state after experiencing the calm and quiet of Cusco was a little difficult. There are concerts held right outside our hostel every night, noise floating in through the door from the bar, and car horns. My god, the car horns. While some of the car horns in Lima are melodic, cute, and funny the first time around, none of them are very nice to listen to at three in the morning when you're trying to sleep. Lima is just like any other big city in that way, by the way. We haven't done a whole lot in the past few days, as we've been recovering from being so sick and then getting ready to go to New Zealand, but let me tell you- just crossing the street here is a like a grand adventure! The other day, we fortunately got away from all of it for a wee while.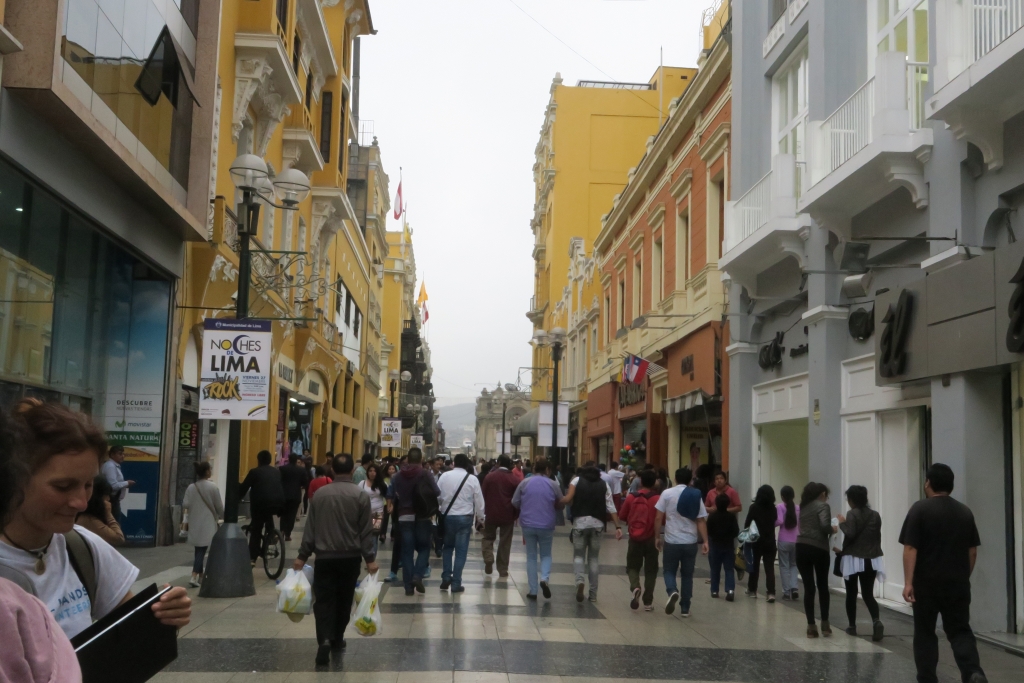 I'd been wanting to go to the Miraflores district of Lima since we'd come back from Cusco because I had heard that it was sort of the hip part of Lima. I'd also heard that there was an amazing bread place there that did vegan options. After spending a ridiculous amount of time researching how to get there and finding that it would be a confusing flurry of dangerous, out of date, and slow privately owned buses, taking three times as long as it should to get there just to pick up more fares… I did the tourist thing. I abandoned my independent research, closed my laptop, and went to the front desk of  the hostel. The people at the front desk were more than happy to help us get to Miraflores. They explained to us what our non-hectic-bus options were, told us how to buy tickets or ask a local to put us through on their card, and even offered to walk us to the bus station if we needed them to. As happy as they were to help us out, they let us in on a little secret. Miraflores, in their opinion, isn't "the place to be." Sure, there are some cool places to eat, some nice tours, good hostels, etc. But Barranco, so they said, was definitely the place to go. The Barranco district was described to me as, "nicer, more bohemian, artsier than Miraflores. And closer to the beach!"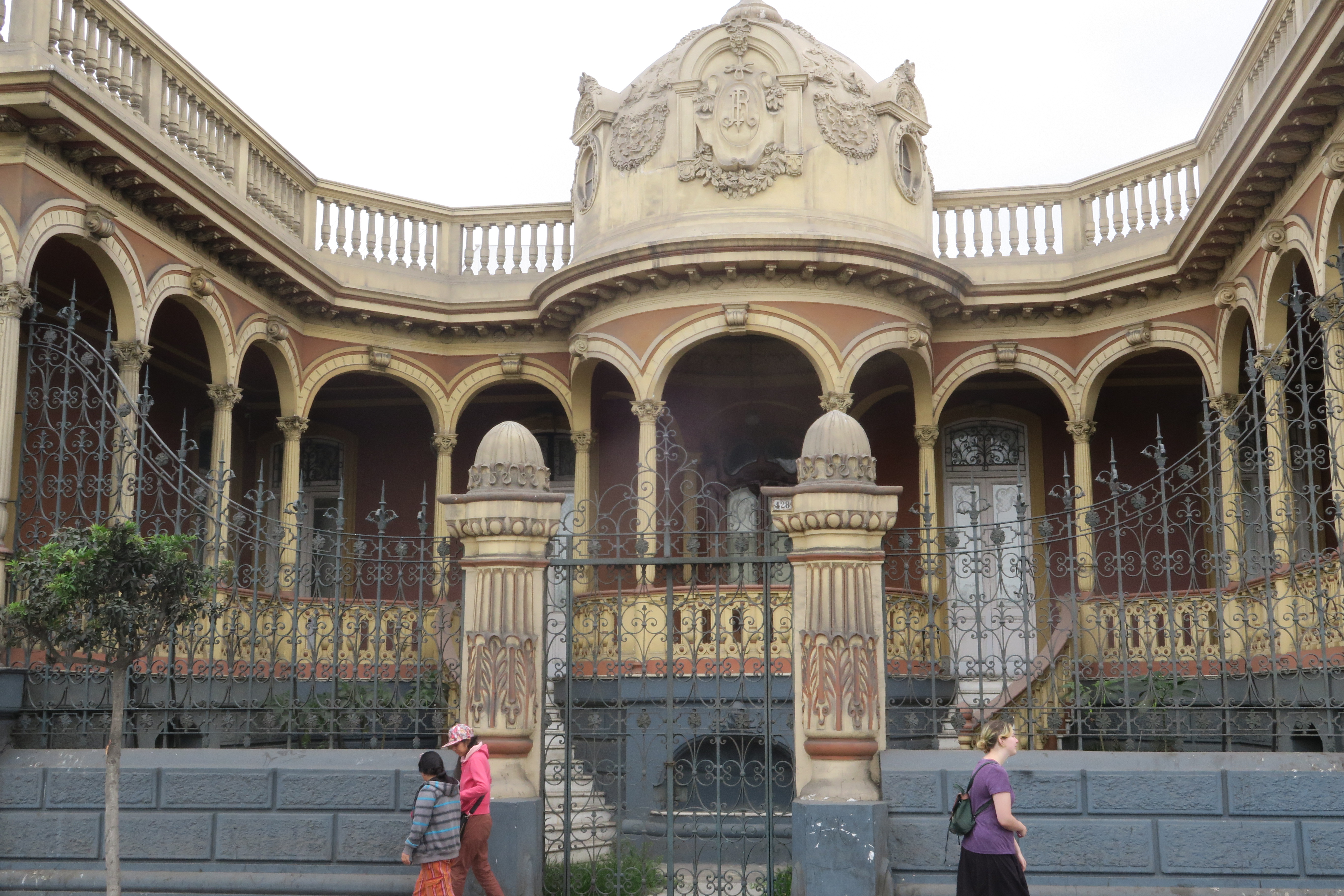 And so, with our new knowledge of how the public transportation system works and what is actually the hippest place to be in Lima, we headed off to Barranco!
About a week ago, the vegetarian person I wrote about, gave me a little map of all the vegan/veg/organic places in Barranco, in exchange for the information I gave to them about vegan/veg phrases in Spanish. Having never heard of the place, and thinking that we wouldn't make it out there, I thought I'd only hang onto the map for the sake of including it in my vegan round-up for Peru. I'm glad I was thinking ahead! It was incredibly useful for finding places! Obviously, we weren't able to visit every place on the map. Nor were we able to eat at every place we visited. The district is much bigger than it looks! However, it was really helpful knowing that we would have no shortage of vegan options when we stepped out of Lima, Lima and into Barranco… Lima.
Getting to Barranco was a lot easier than I had expected at first. It was a lot more strange, too. We were told that the bus would pick us up under the mall. Confused about whether the person meant that there was a subway station in the mall and that we would be getting the train, or whether they meant we would be catching a bus just outside of the mall, under the covering, we set off. When we arrived at the aforementioned mall, a five minute walk that takes fifteen because of Lima traffic, we could not find where to get the bus anywhere. We walked all the way down to the bottom floor- all parking garages. We walked outside- wrong kind of buses going from there. We walked in the direction of signs reading "taquilla," a word I learned when we had to buy bus tickets- we found these tickets were for the movies. At one point, we very nearly considered calling Barranco off and just going to the arcade or hanging about the mall. It just seemed hopeless, the mall was endless and yet didn't seem to contain anything even hinting at the idea that there might be a subway or a bus station therein. Somehow, someway, we found it. We found the secret underground tunnel that led to a massive indoor bus depot, for the buses that worked quite a bit like a train, with its own lane in traffic and platforms at every stop. We bought our travel cards in our broken Spanish and headed into town. Many, many bus stops later, we arrived in Barranco and got off at the Bolivar stop!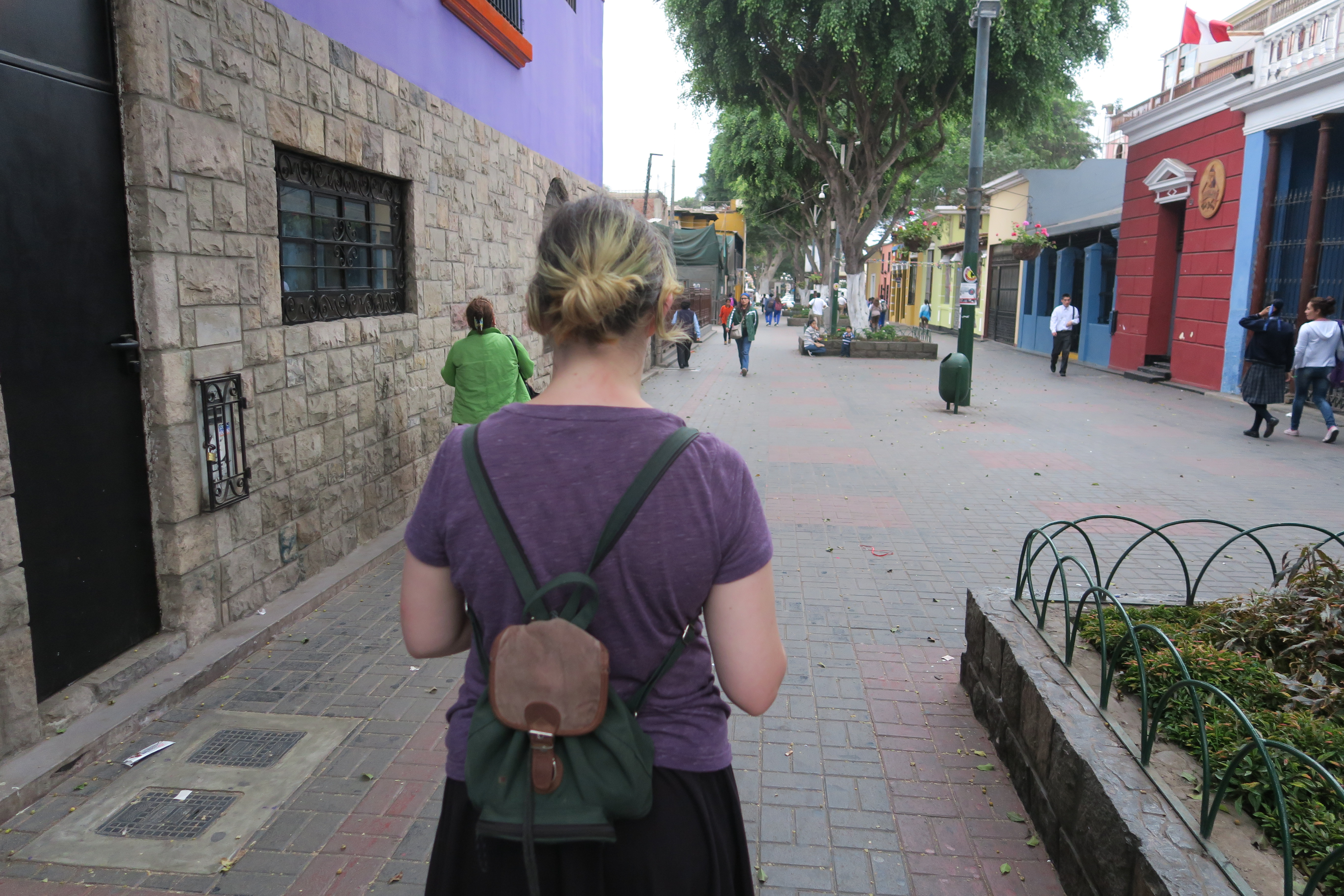 Immediately, we could see that Barranco, Lima was very very different to Lima, Lima. The streets were quieter, the houses were more colourful, more beautiful, and the shops were smaller. There was no massive, endless, mall complete with underground bus station here. We decided to just wander around the town a little before giving any thought to the map. In our wandering, we met with some very very happy dogs, whose pictures I failed to take because they were so darn quick! They ran about the streets, playing together freely, in a more residential area, tucked away from traffic. We marveled at the street art, followed beautiful buildings, and looked up to find ourselves in a small wee shop called La Pandera. We walked in, hoping we might find something vegan to snack on. Spoiler- we did! The people running the place were happy to help us find all the vegan options in the little bakery. They were all labelled vegan, with a list of all the ingredients they contained. While we were looking over the cookies, beautifully displayed in big glass jars, we were told, "I also have vegan cake." Well…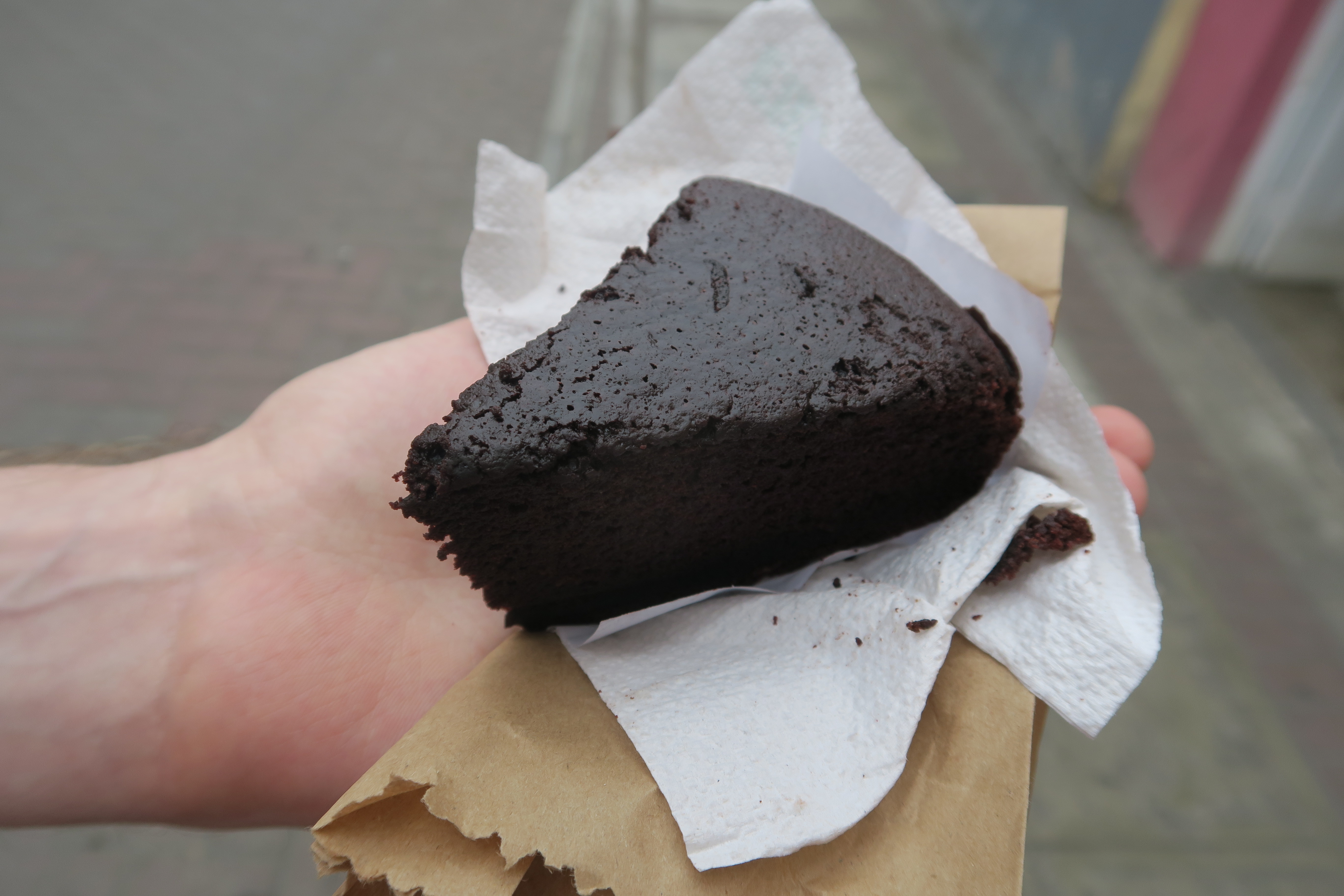 The cake was really really good. It wasn't exactly as chocolately as it looks, but it was just as delicious and moist. It tasted a bit like oranges. Mm.  All that, without even the help of the map! Of course, the map did help. After we had our quick little snack, we went to a restaurant that we found on the map near the Bolivar station. The place was called Germinando Vida. It was really really wonderful. But you'll have to tune into the reviews and find out why!
Adios,
Ellie Lebo