Chiang Mai is becoming quite the popular destination amongst vegans. It's very easy to find online all the vegan restaurants in the area you are visiting, so I thought I would put together my list of places that I think are worth it. Feel free to comment below any that I may have missed!
Karma Kitchen was the first place we checked out! We just happened to stumble upon it inside the city walls and were excited to try some delicious traditional vegan Thai food! This place makes you feel right at home and is also home to a few furry friends 🙂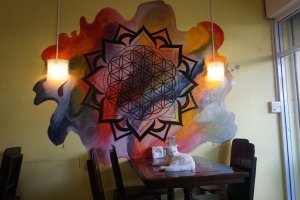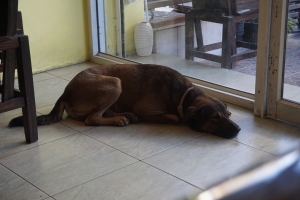 Blue Diamond is a popular brunch spot for vegans and non-vegans alike. They have a huge menu with a variety of options allowing you to stay for more than one meal (which we may or may not have done).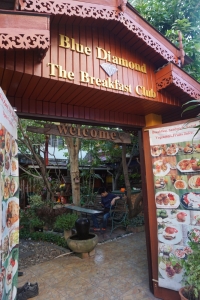 Coco Corner is a 100% vegan coconut ice cream shop! You can get anything from milkshakes to coconut pudding. This is a perfect spot for a refreshing dessert on a hot Chiang Mai day.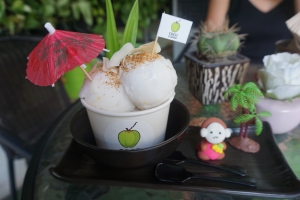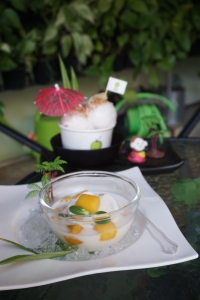 May Kaidee is a really cool Thai restaurant that is also a vegan cooking school! You can really taste the "home cooked" aspect of their meals and it feels like a very authentic Thai food experience!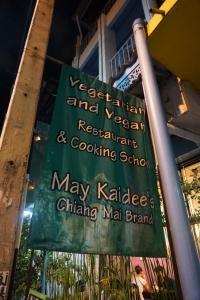 Definitely one of my favorite spots. This is a good place to go for a meal out that is a bit healthier for you. You can modify almost any meal to your liking, such as no oil/salt/onion. They're very kind here which makes the food that much better (as if it could get better). And you definitely can't beat these prices.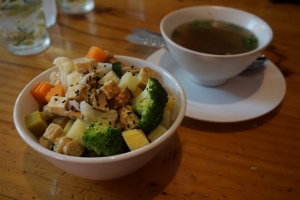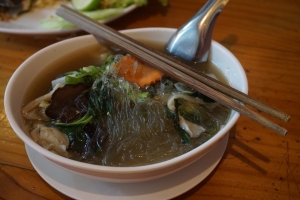 Imm Aim Vegetarian and Bike Cafe has so many delicious food options. Although only vegetarian, the owner is actually vegan so it is well understood what vegan means. All the food is so fresh and organic, it's another nice place to go if you're looking for a "healthier" meal, they even only serve brown rice!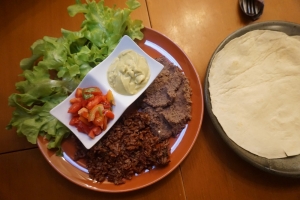 This hidden gem is just a short ride away to HEAVEN. You can get these amazing and delicious ice cream creations. It's not all vegan, but there's a lot of options and the whip cream is and so is the chocolate sauce!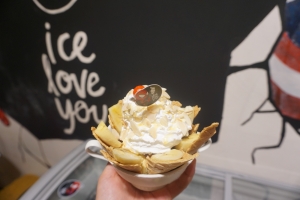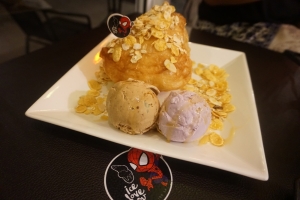 Our last stop–two days in a row– was Free Bird Cafe. Their breakfast was our main purpose but their entire menu looked amazing. We also loved supporting them since their profits go toward a great cause:
"Free Bird Cafe is an organic vegetarian and vegan charity cafe established for a love of healthy, whole, local homemade food, coffee and smoothies and to support the work of Thai Freedom House; a language and arts community learning center for Indigenous Peoples and Burmese refugees. 100% of the profits from the cafe go to Thai Freedom House."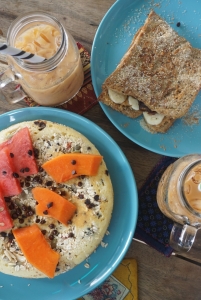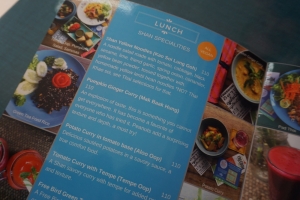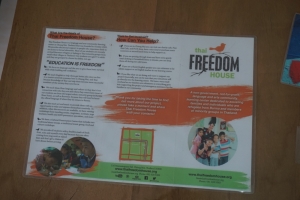 The Maya Mall was just a short walking distance from where we were staying and is where the local grocery store is that we went to. In the downstairs, they also have a huge "food court" where you can find so many vegan "street food" types of meals! Also, right outside of the Maya Mall is a night market.