This Buddhist monastery in Chiang Mai is a must see. You can easily get a tuk tuk up the hill to see the beauty of this temple. There's also a hike you can do where you'll walk by the Buddhist monk villages. The golden spire at the center of the temple is worth the 300 steps up to it. I've never seen anything like it before! It costs 20baht to get in, which is less than 1usd.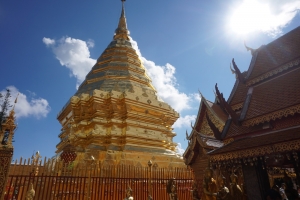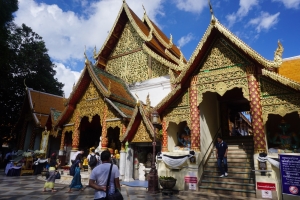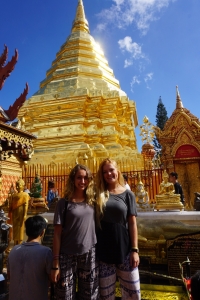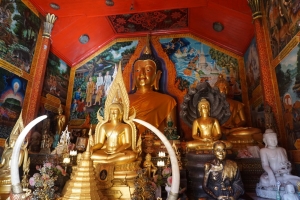 About an hour and a half outside of the city you can visit the Sticky Waterfall. This waterfall is so cool! It's not sticky like clay but the rough texture of the waterfall makes you feel like a fly that can easily stick to a wall. You can walk up the waterfall without slipping. There's 3 "levels" that you walk up through. There's ropes attached to trees along the way up to help you at the steep parts. It's a perfect place to hangout in the nature of Thailand on a hot day. We went around 10am and were the only people there!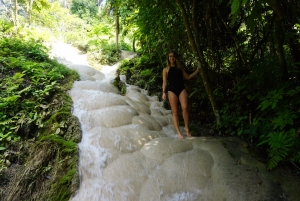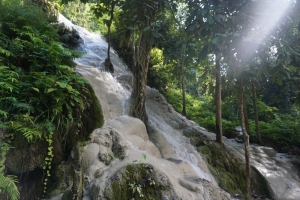 The Grand Canyon of Thailand recently was turned into a waterpark! There is one side of the canyon with a water obstacle course and the other side is just a swimming hole with a high dive platform to jump from (about 40feet, I did it but wouldn't do it again hahaha). Shae and I enjoyed our "clay" cleanse after a long day!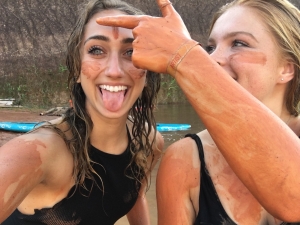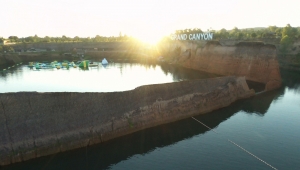 One of the most rewarding things you can do while visiting Chiang Mai is volunteer at an Elephant Sanctuary!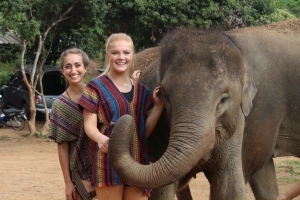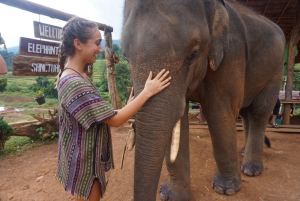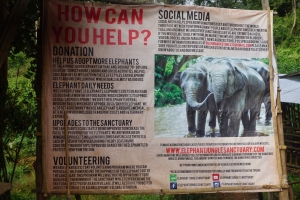 We were in Chiang Mai during the American holiday Thanksgiving so what better way to celebrate than to take a traditional Thai cooking class (where we could make everything vegan, of course)! We have a full blog post dedicated to this, too, here.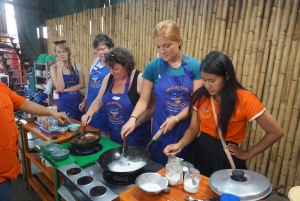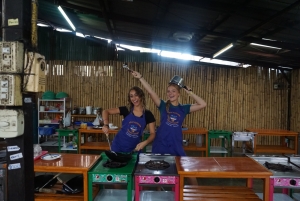 There are night markets all around the city you can visit! Our favorite, and probably the most popular one, was the Sunday Night Market by the Tha Phae Gate on the east side of the old town walls. There were streets and streets of vendors selling bags, clothing, food, jewelry, street performers and more! This is a really cool and authentic way to see some of the Thai culture!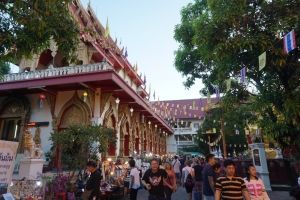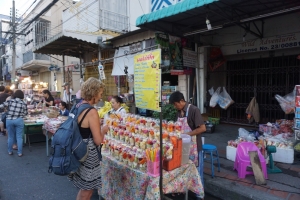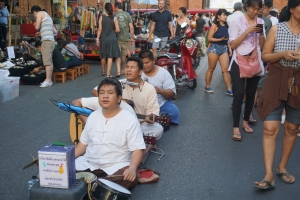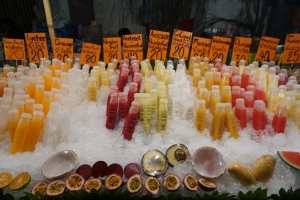 A bag of mangos for $5usd?! Count me in! We went to the Muang Mai Market in the north east side of town to stock up on fruit. It's so cheap and so big you can find just what you're looking for! Stick to the outer isles of the market, the more "in" we went, the more meat and fish.