Koh Phangan had the potential to be such a beautiful island for us, but unfortunately our week there was spent indoors due to our bad timing with the weather. We spent most nights powerless in our bungalow and most days soaking wet and practically swimming to nearby restaurants. We did get to check out a few AMAZING vegan spots on the island. We were actually convinced to come to Koh Phangan over Ko Samui because of their reputation of vegan friendliness! It's a vegan yogi paradise.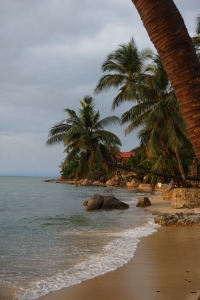 Akasha Home was our saving grace on one rainy and flooding afternoon when we were starving and finally mustered up the courage to brace the river that used to be a street for some food. We came across Akasha Home, one of the only places still with power, and they welcomed us like family. We met some lovely people here who invited us to some events going on around the island during our stay.  We had some delicious and healthy comfort food, and I highly recommend this place!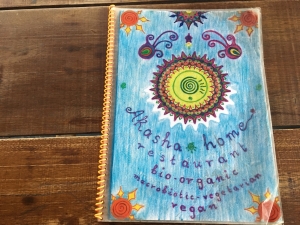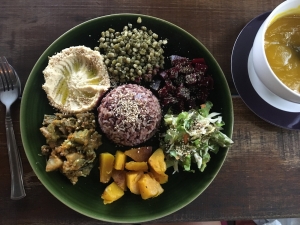 We were lucky enough to be visiting during the anniversary celebration of Eat.co! We joined the community for a party our first time checking it out and snacked on a sample of their delicious options. We came back twice after that because it was SO good!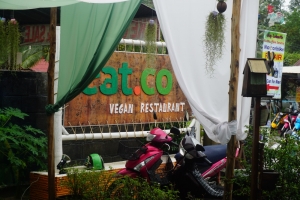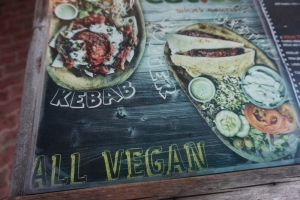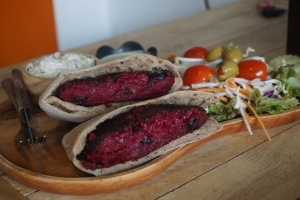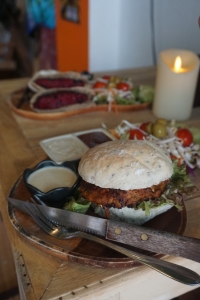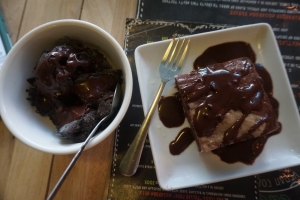 Karma Kafe is one of the more expensive restaurants we found on the island due to its specialty in raw foods, but still "expensive" in Thailand is like $7 usd for a meal instead of $4. This place has a great work atmosphere, so bring your laptop and stay awhile!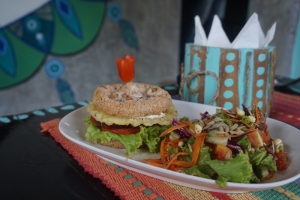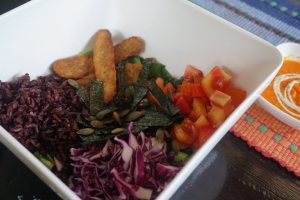 The BEST rice and green curry I had on the island came from this little restaurant attached to the yoga school, Agama. Thinking about it now gives me major withdrawals. We would go here on cooler, rainy days and get cozy on the floor cushions. Definitely recommend their green curry with a side of brown rice. OH–just don't forget your bug spray!