I prefer eating healthy food and during my travels I try to eat as healthy as possible. For sure I also eat some junk food and sweets but the best I feel is when I eat fresh meals. Berlin is a beautiful city with lots of arts and history. I've visited the city five times before but this time it was different. Berlin had more magic than ever, maybe it was because this trip wasn't planed at all and was super spontaneous!
Berlin is one of the vegan friendliest cities in Germany, so there's a lot to choose and staying healthy is super super easy!
Rawtastic – Danziger Str. 16
This is the first and only 100% raw restaurant in Berlin. And as you may know I really love eating raw. I had a super nice lunch here with a friend from Berlin. During lunch time they offer three lunch deals but you can also choose from the menu, which is quite big. But as you know if you are vegan you can just eat plants.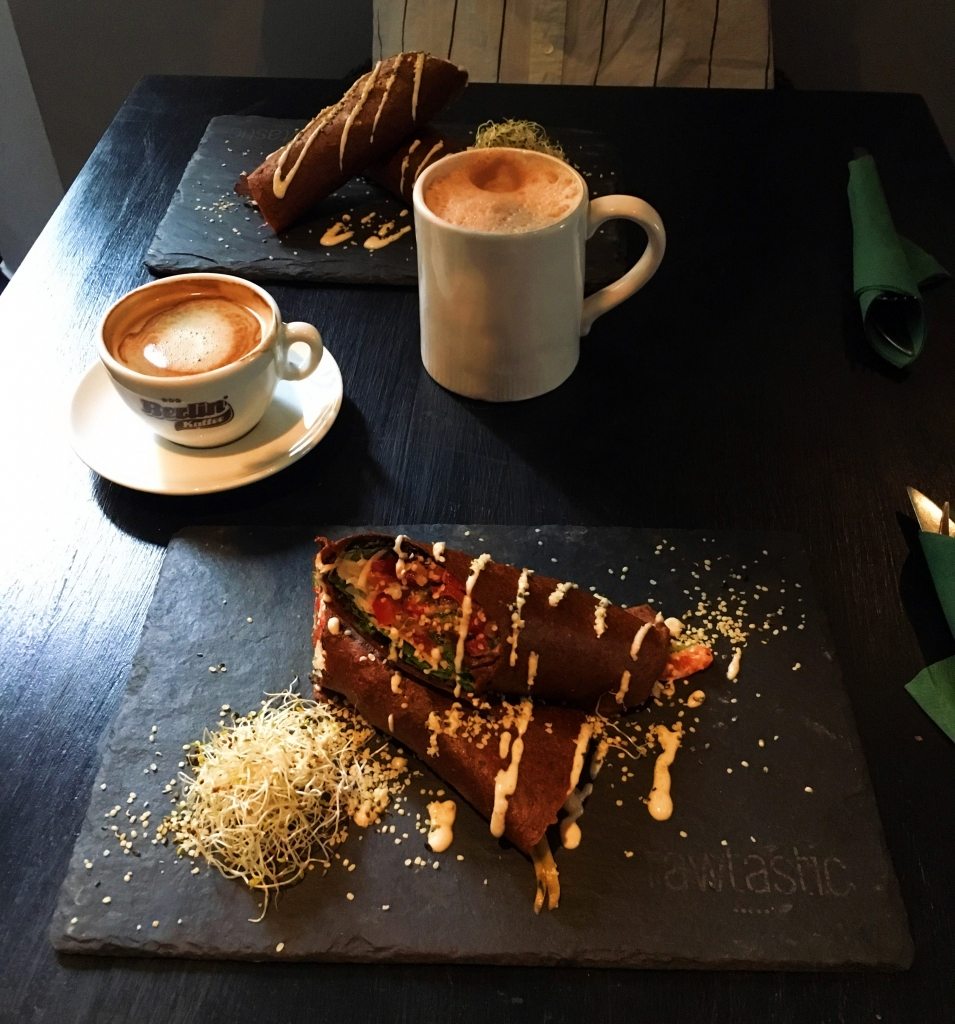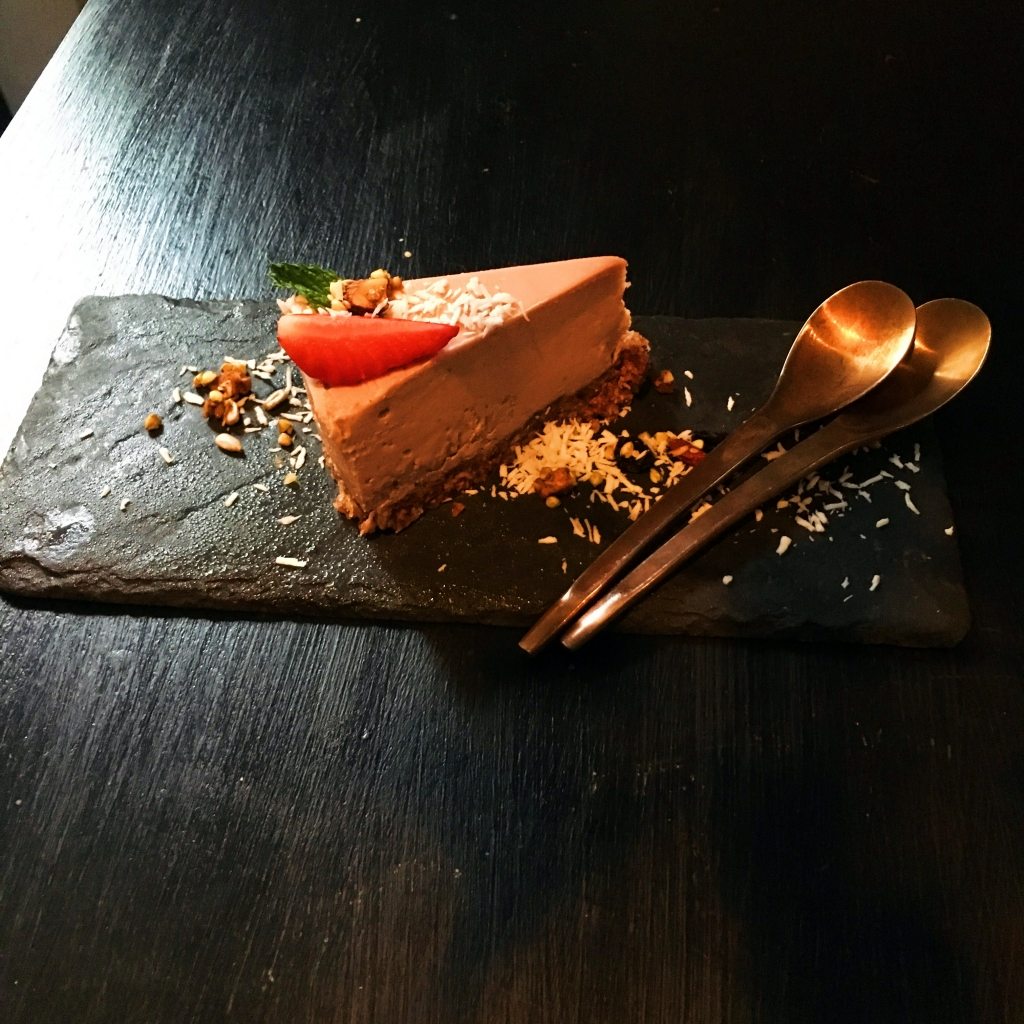 Superfoods & Organic Liquids – Weinbergsweg 23
This is the best place for breakfast! I love to start my day with smoothie bowls and here you get delicious and super beautiful bowls. My choice was the mango acerola bowl but it was sold out,  so I had to choose the raw cacao bowl and this was the best decision ever! I will definitely try to recreate this at home. They also sell lunch bowls and waffles on the weekend.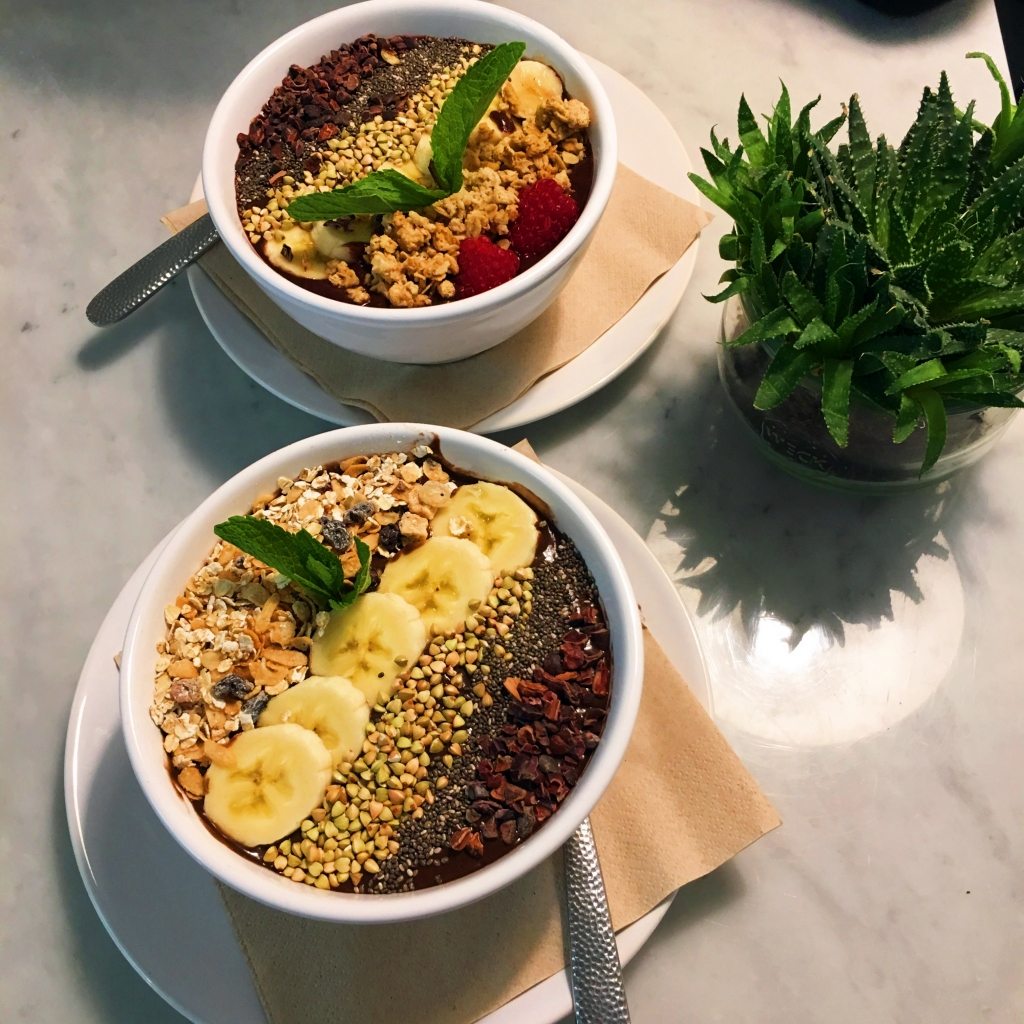 The Bowl – Warschauer Str. 33
The most famous vegan restaurant is The Bowl, everything is and gluten free and served in a bowl. They also offer many raw dishes. I tried their local bowl, a blueberry smoothie and the raw straciatella cake. Super tasty and super filling.
Momos – Fehrbelliner Str. 5
It's a vegetarian café with Nepalese food. You can choose  fried or steamed dumplings. I chose the steamed ones, they were filled with pumpkin & chickpeas, potatoes with carrots & ginger, potatoes & mushrooms, broccoli with tofu & shiitake. Really good!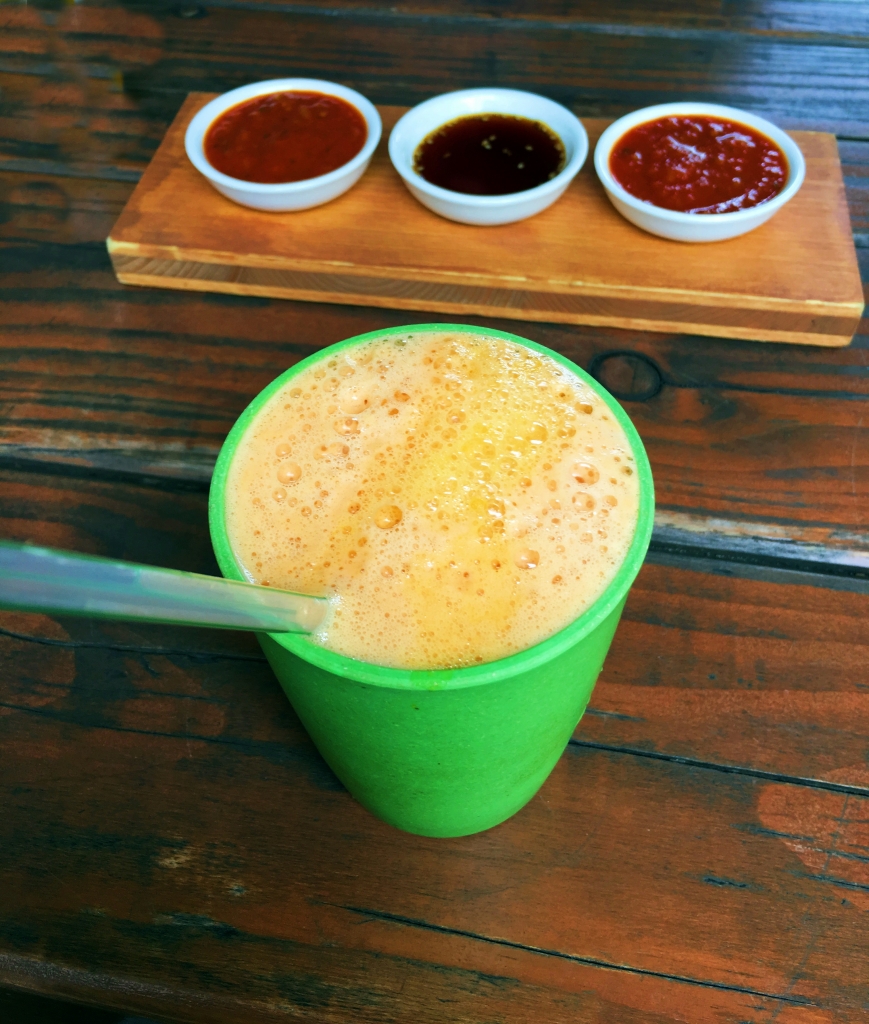 Follow me:
Blog: https://shetravelsvegan.wordpress.com
Instagram:https://www.instagram.com/shetravelsvegan/
Facebook: https://www.facebook.com/shetravelsvegan/