We met Maja at the Berlin Vegan meet up organized by VeganTravel.
Maja is the creator of Vegan Tours Berlin. We didn't have a lot of time to spend in Berlin, and we also wanted to learn a little bit about the neighbourhoods and culture in certain areas, so we joined a walking tour with Maja on a Sunday.
We all had a really great time together and ate some really delicious food.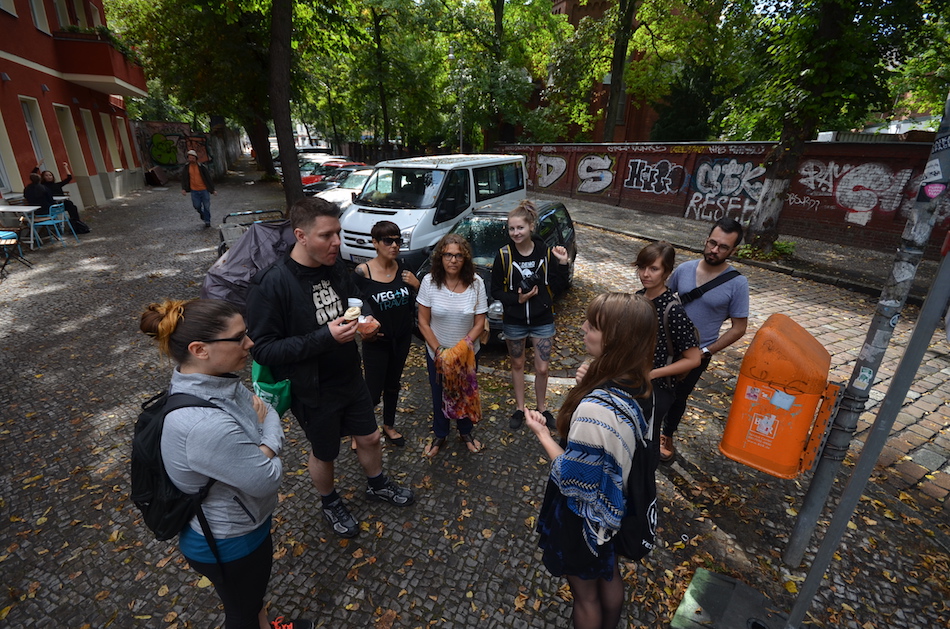 Together with about 7 other people, we met Maja in Neukölln, (Check out Kristin's video on Neukölln) a diverse, predominantly Turkish, Kurdish, and Arab community with a lot of history and character.
We walked around to several different areas and popped into vegan and vegan friendly restaurants and cafes for samples of sweets and savouries.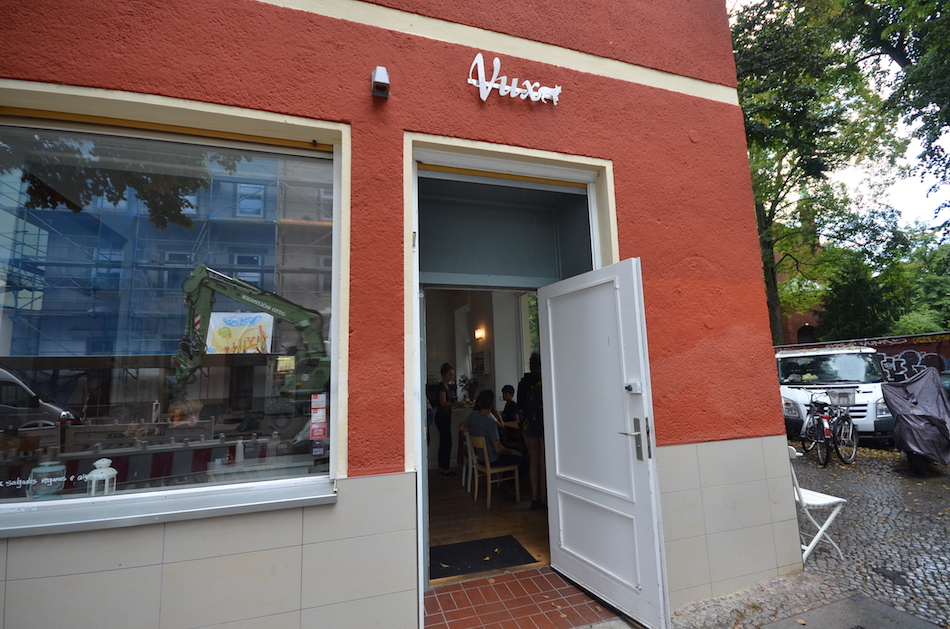 Vux is an all vegan Cafe serving all kinds of yummy cakes, cupcakes, quiche, bagels, soups, and more.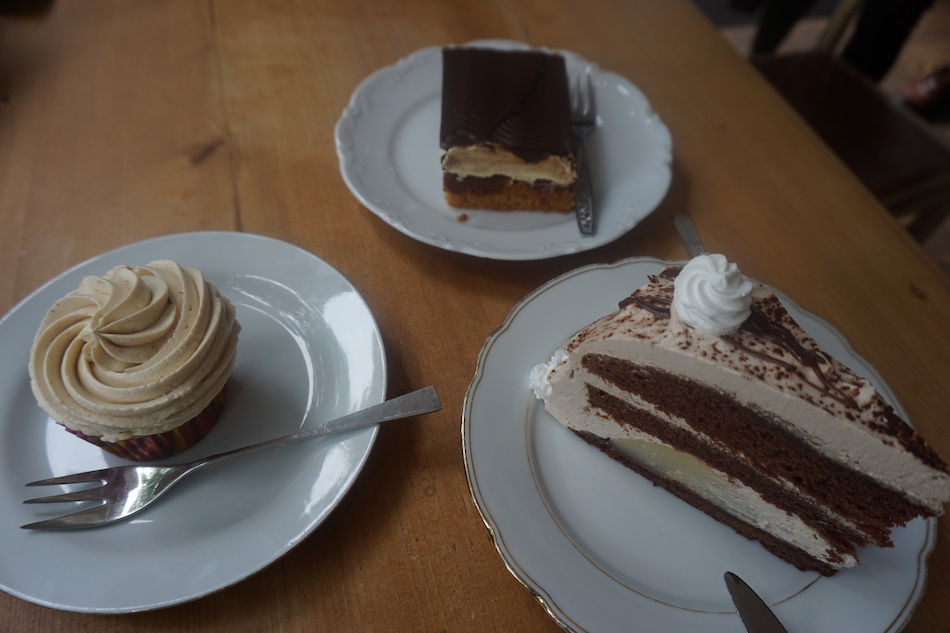 We shared a few different desserts, a peanut butter cupcake, layered sponge cake, and and the peanut butter cupcake beat them all hands down.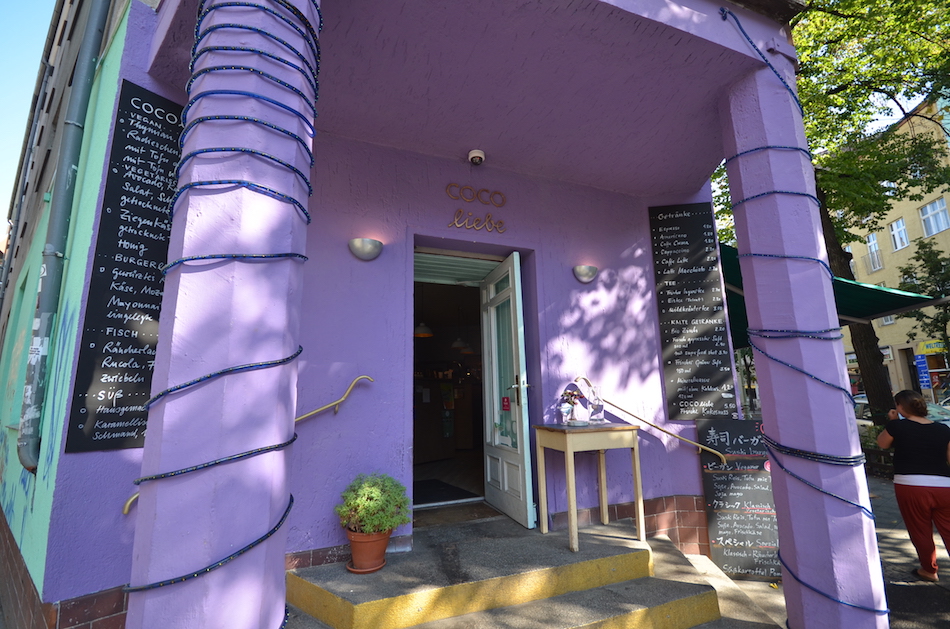 Coco Liebe was a funky and friendly space. Not a completely vegan spot, but we were pleasantly surprised by their sushi burger.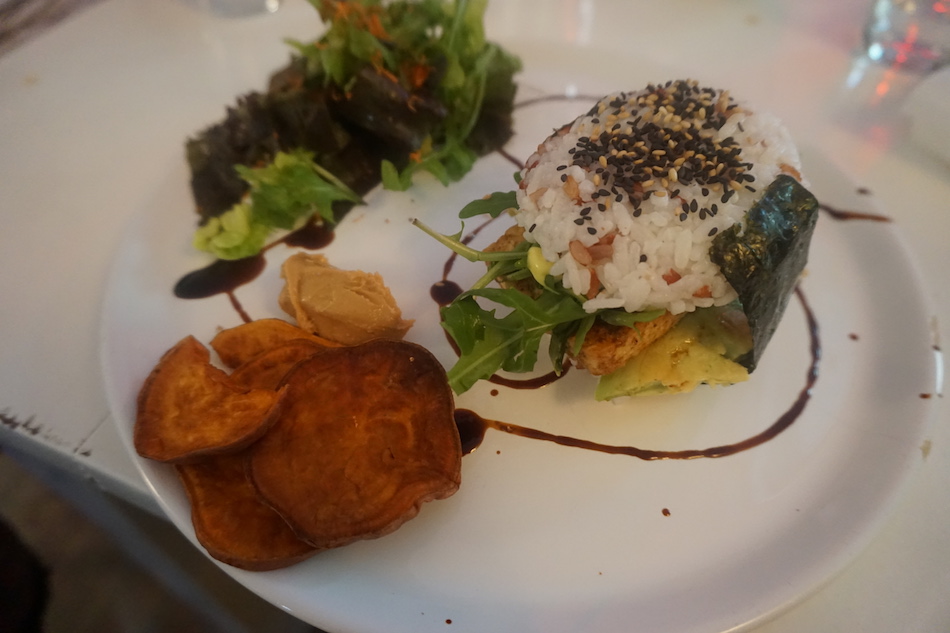 A vegan chicken patty stuffed between 2 Japanese rice buns, served with a salad, sweet potato, and a dollop of peanut butter. We also tried their Hummus Pizza.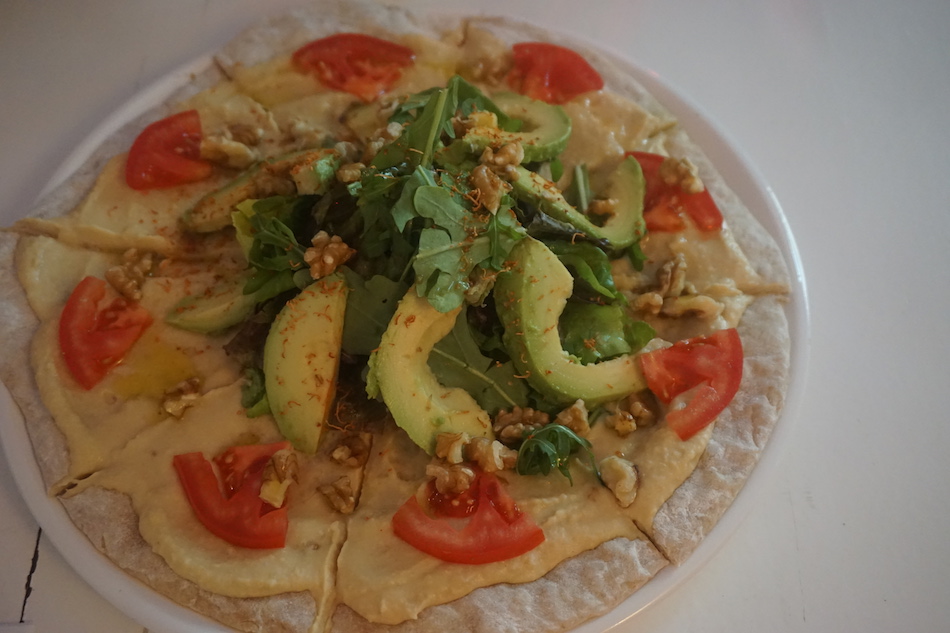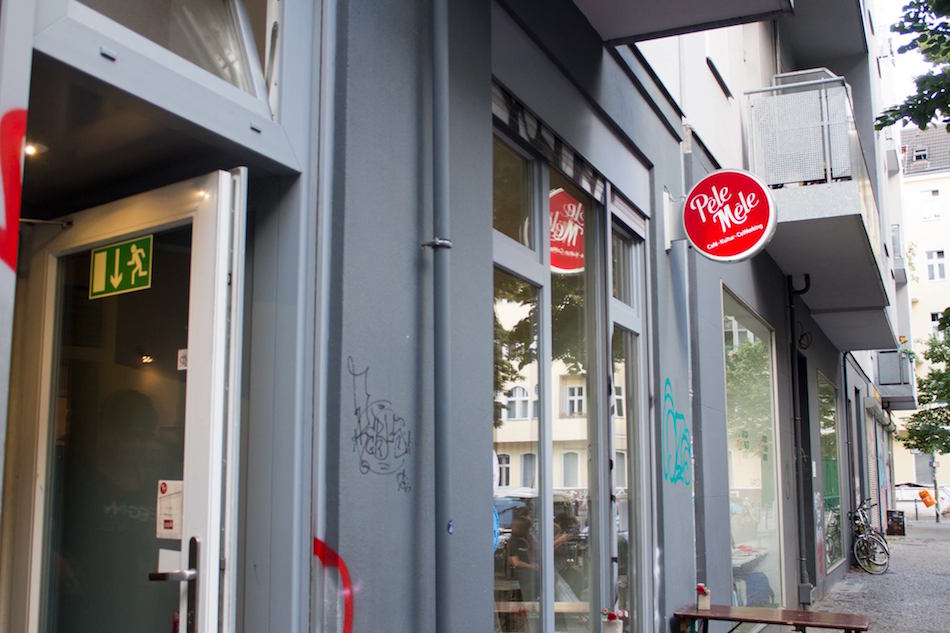 Pele Mele is a vegan cafe offering cakes, coffees, salads and soups.
They also have a small co-working space. The room is separated from the cafe. You can book the whole room, or a single space.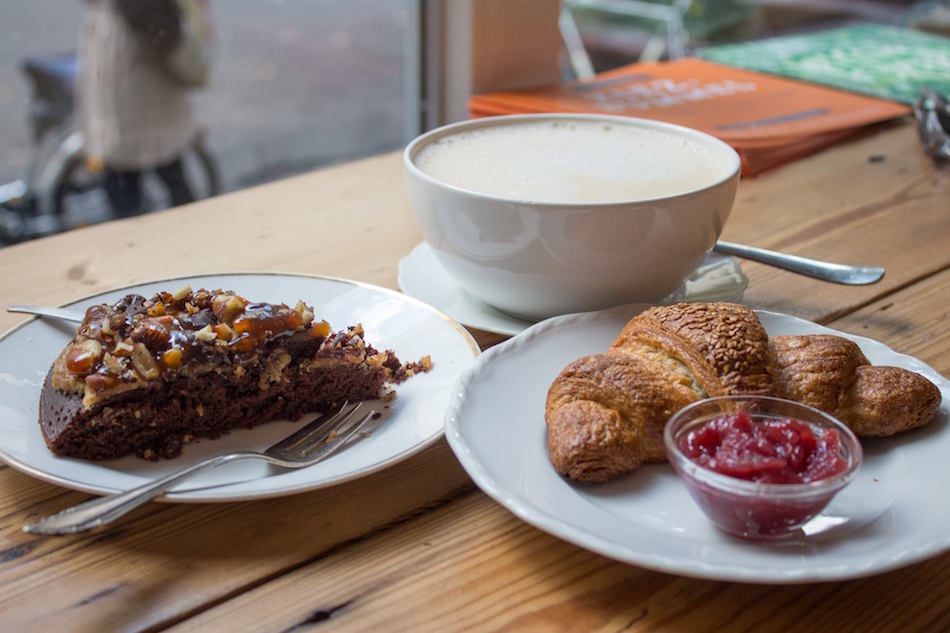 This was our final stop on our vegan tours, and our tummies were full, so we only tried a croissant from here. It was served warm with jam. Thank goodness for vegan croissants.
Maja also told us that many areas in Berlin are very inclusive, and anti-capitalist, so there are co-operative markets where everyone equally owns the business and no one profits more than the next person. They do not sell corporate brands like Coca Cola.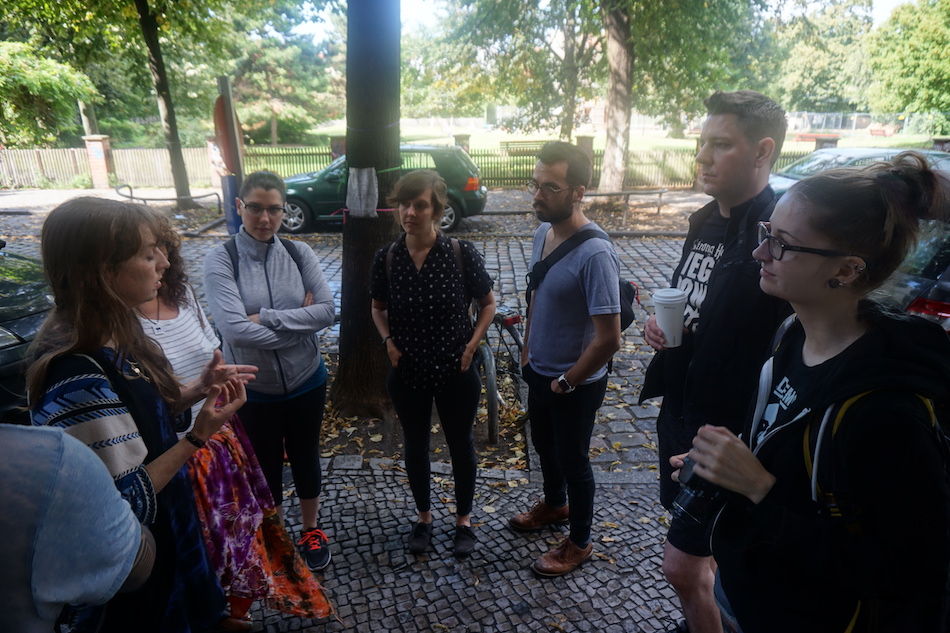 Instead, they sell locally owned products. There are also anti-fascist and anti-racist communities where people come together to cook vegan food and share it with whomever is present.
We really loved Berlin for it's awareness and inclusiveness of others, and the knowledge that all oppression is connected, including animal oppression.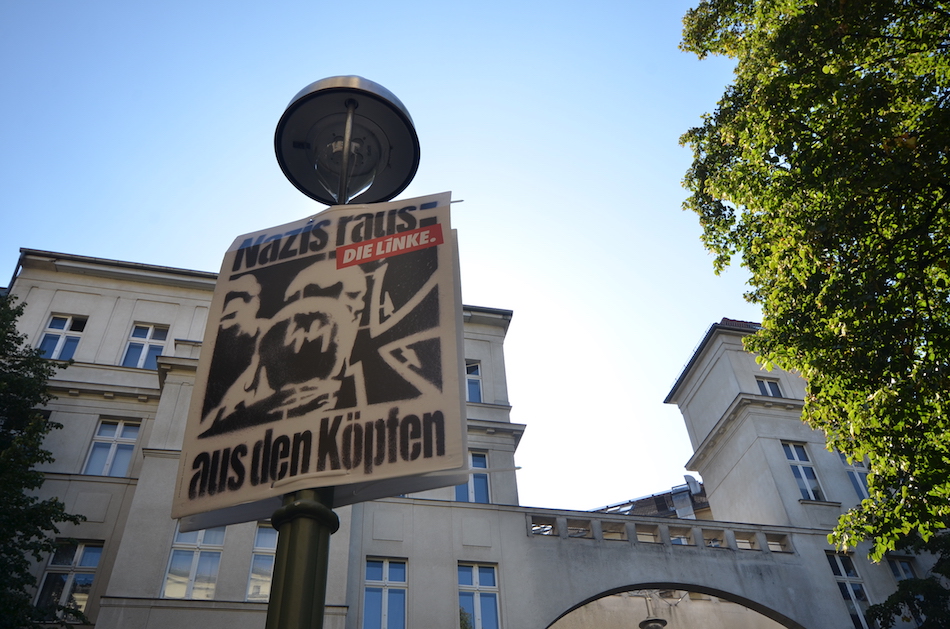 We regularly came across "Refugees Welcome" Stickers, "Fck Off Nziz" stickers, and "Don't be a Speciesist" stickers all over the city. A local we met even told us that herself and 100 other anti-fascists heard that a right wing group were planning on attending a racist demo in the city, so they blocked the homes of these people so they could not attend.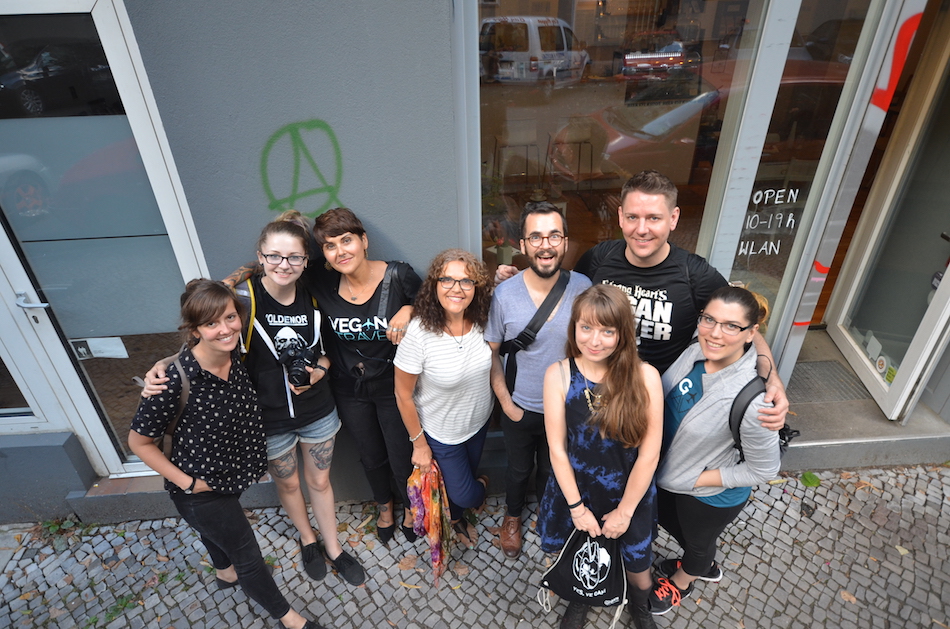 We highly recommend contacting Maja and joining one of her Berlin vegan tours. It's a great way to meet other travellers, learn about inner cities, and eat tasty vegan food! For more information please check out the links below.
www.vegantoursberlin.com
instagram.com/vegantoursberlin
facebook.de/vegantoursberlin