Tag Archive for: Blogs by Zahava
Vegan Travel Blogs by Zahava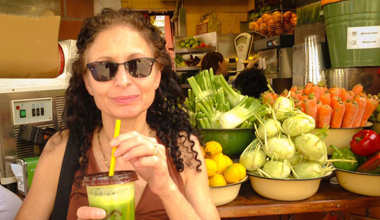 Zahava is a vegan blogger, originally from Tel Aviv, Israel, living in the U.S. and passionate about animal rights.
In her blog she promotes veganism and shares ideas and observations about our relationship with non-human animals. She loves to cook and travel, both are very useful means to advance veganism. Check out and subscribe to her blog: i'm an animal too.
Upon returning from a recent trip to Berlin we looked forward to writing a blog post about this thought-provoking...
If you've watched Narcos, you might not place Colombia at the top of your travel destination list, and that...
I was so excited and looking forward to our vacation in Havana, Cuba! I knew before our trip that...
Vegan Listings Near Me
To view a map of vegan listings near you, click the box below.
Please note: Location Services on your browser or device needs to be activated for this widget to work.