Ok so normally I travel a lot in my country, but this time a group of 7 friends! decided to go to a concert in Jacksonville, Florida, and since we were going to fly to Orlando and rent a car, why not visiting other places, right?
So I'm going to sum up the whole trip in 3 biggest points for me: Trip to San Agustín, Supermarkets and of course the Rock Festival, Welcome To Rockville.
San Agustín
On our first day there, we were checking for things to do in or close to Jacksonville, and a long time ago I heard about San Agustín, founded in 1565 by the Spaniards, and known as the Oldest European established settlement in United States, so we decided to go there and check out the city. We drove for one hour from Jacksonville to San Agustín, and when we were getting close to the place, the first thing that we saw was the Castillo San Marcos, an imposing and impressive fortress designed to protect the City from the English and Pirates of those days.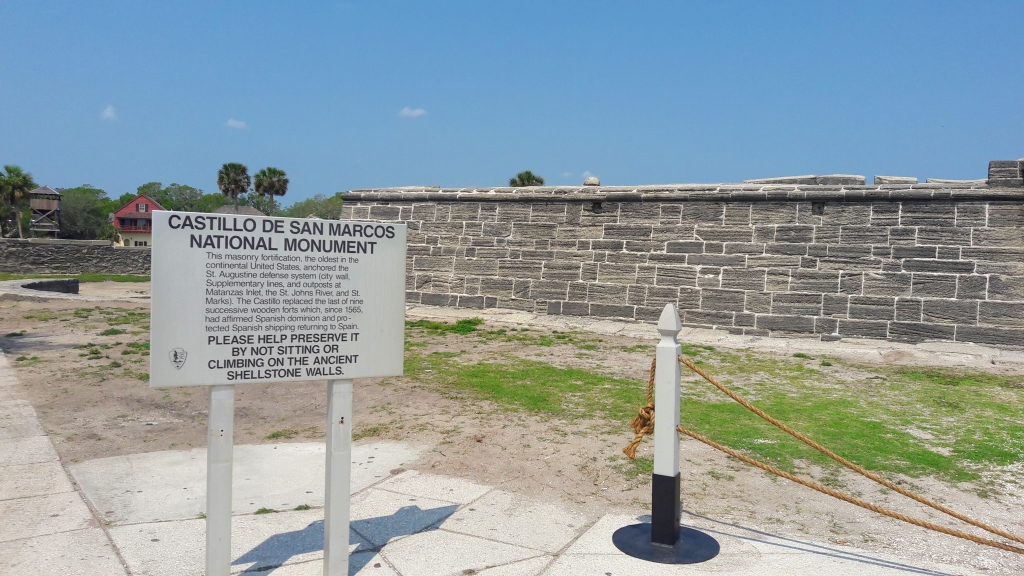 In this fortress, you can find a museum inside and also live performances of Spaniards defending the Castillo. It's really cool! But watch out, you have to cover your ears when they fire the cannons!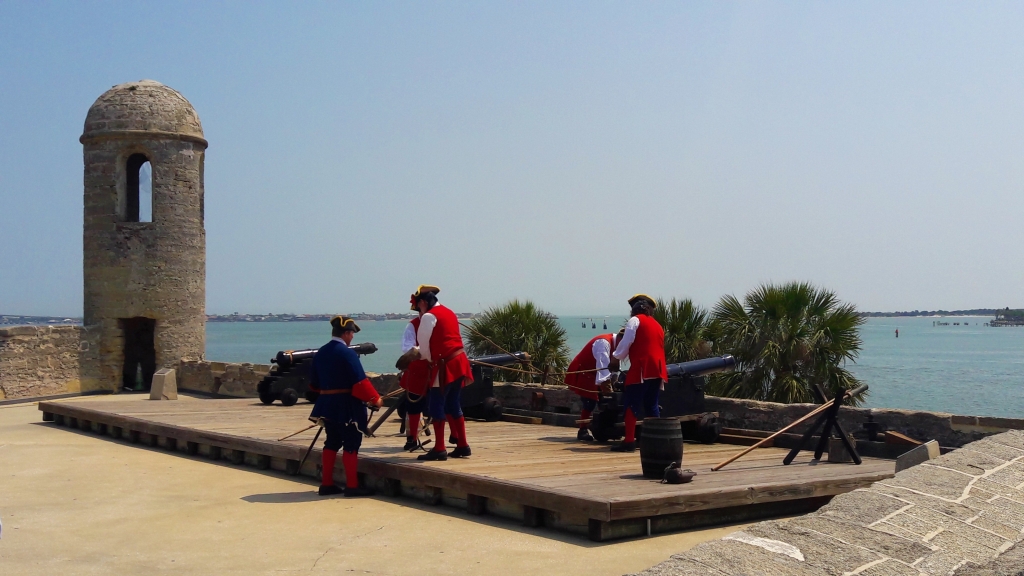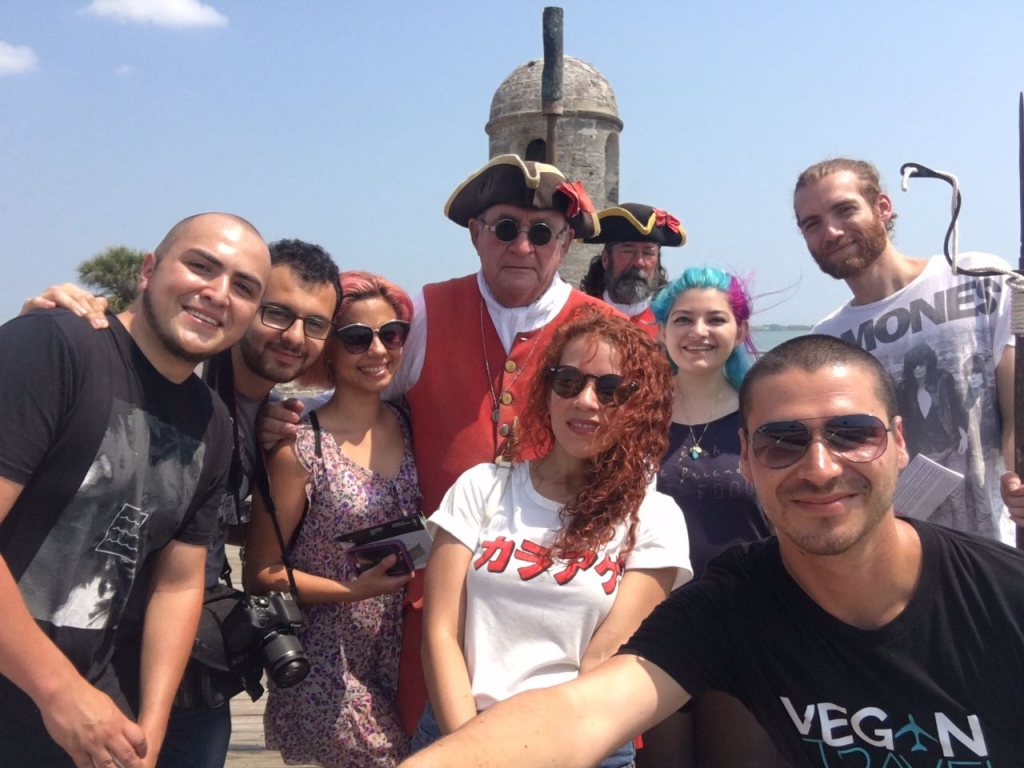 After the Castillo, we went to make a walk around the city, it's really amazing, you feel like you are traveling back in time with all the rustic houses and establishments.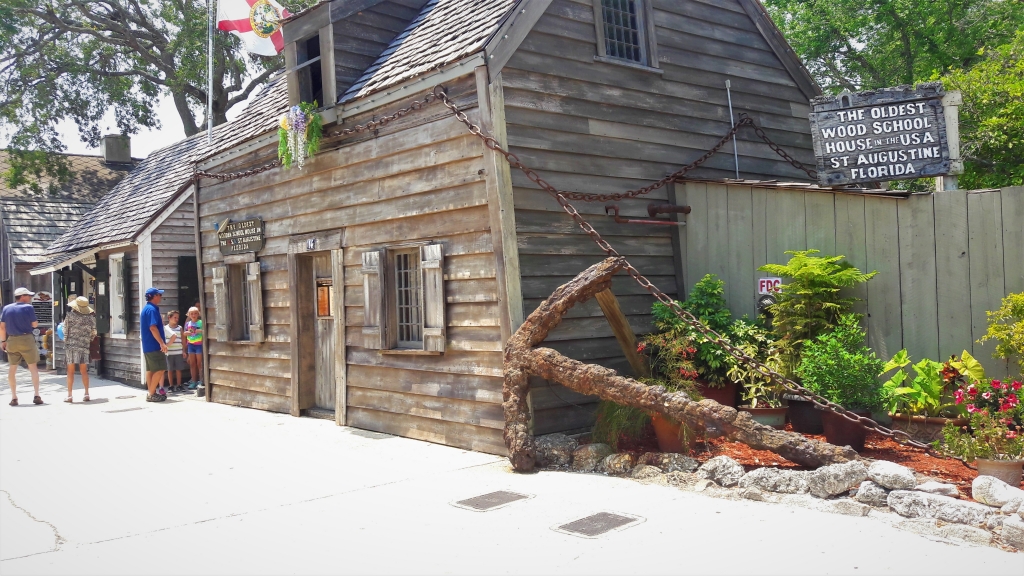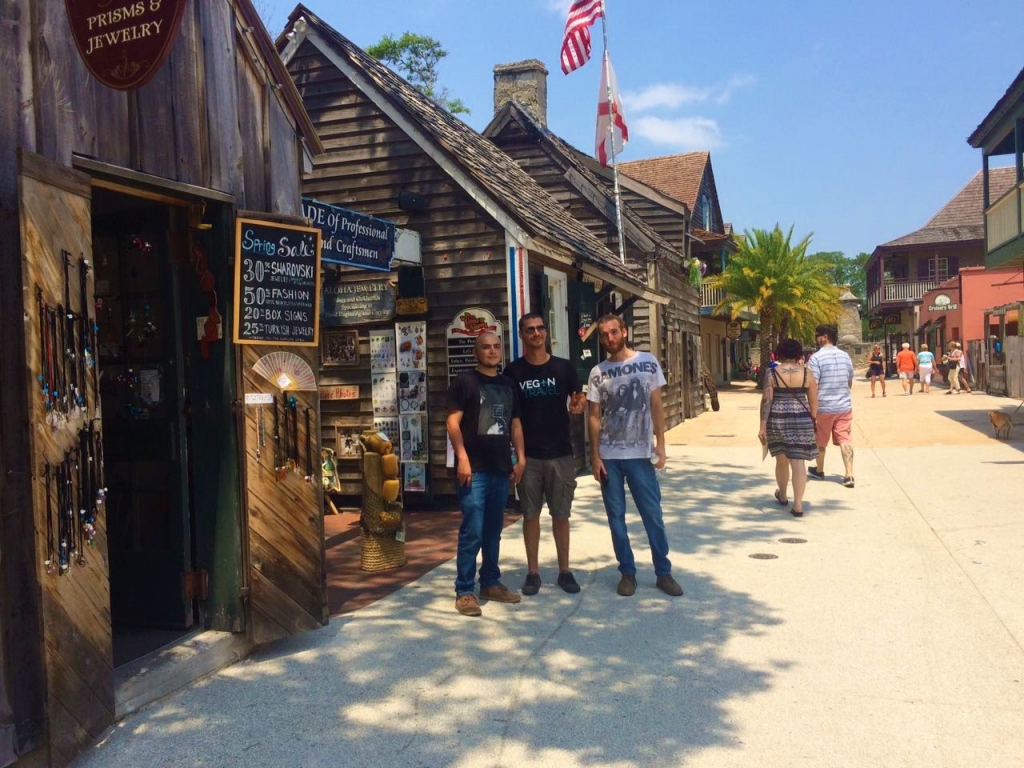 San Agustín is a small and beautiful old village with a lot of culture and food, not so much vegan options, but we found a great restaurant with great vegan options, like The Floridian, were you can "veganize" almost all the dishes. I got a veggie hamburger with one of the best veggie soups I've ever tried.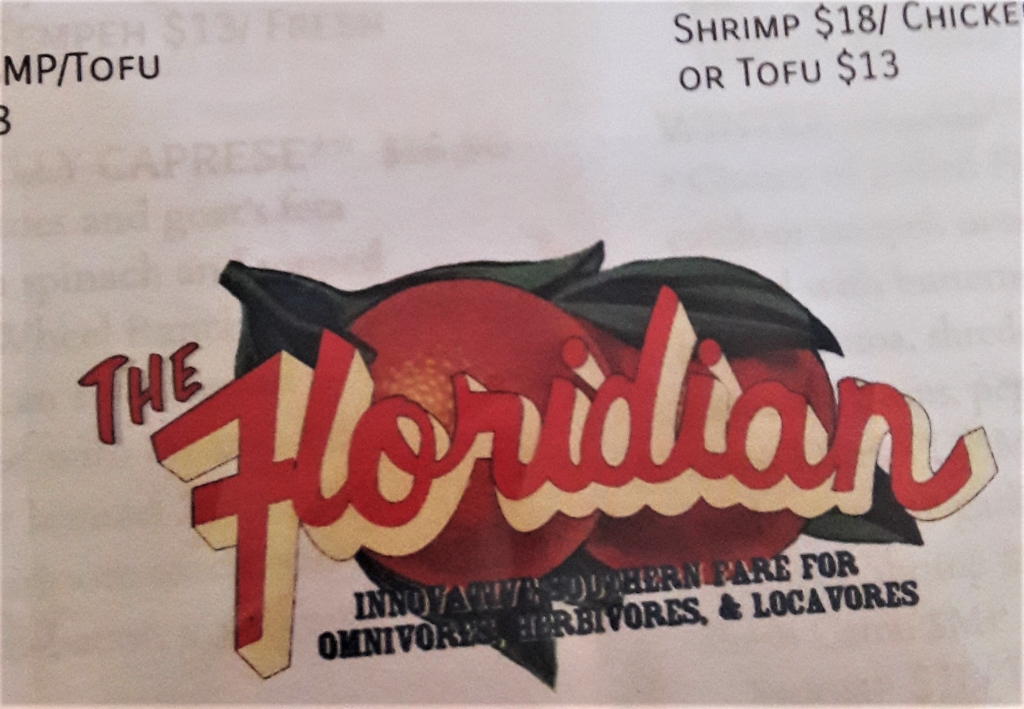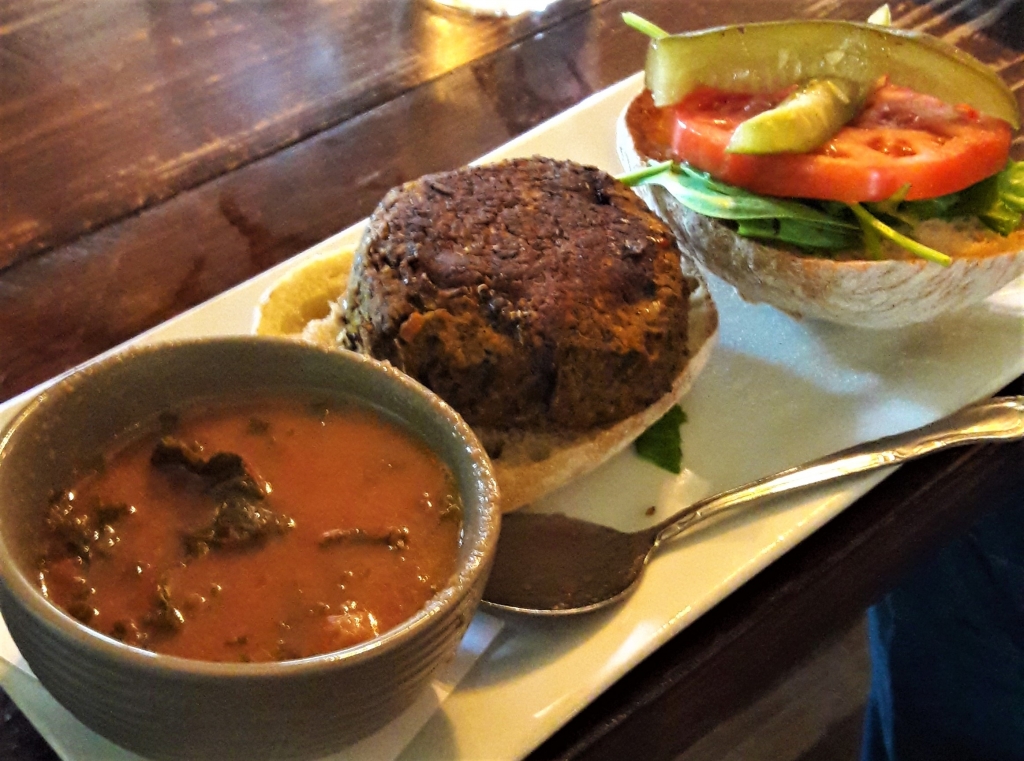 Supermarkets
Well I don't have a lot to talk about this, just to say that compared to Costa Rican supermarkets, we found thousands of vegan products that you can't find in Costa Rica. We basically bought all the ice cream (the Ben and Jerry's vegan ice cream it's incredible!), seitan and vegan cheese that we could found!!
Welcome To Rockville
The four of us have a band called RedHead Match, check it out.
And last but not least, the concert! Eagles of Death Metal, A Perfect Circle, Mastodon and Soundgarden (Chris Cornell R.I.P.), in just one day! That was crazy, and we were so full of adrenaline! It was amazing, my whole life I dreamed to see Soundgarden in a concert, now I can't believe that Chris Cornell passed away 🙁
When we arrived we saw a lot of tents selling food (we found some vegan "Arepas" with avocado, really nice) and clothes, and we found this one, Take me Home that is a non kill – animal rescue and adoption organization.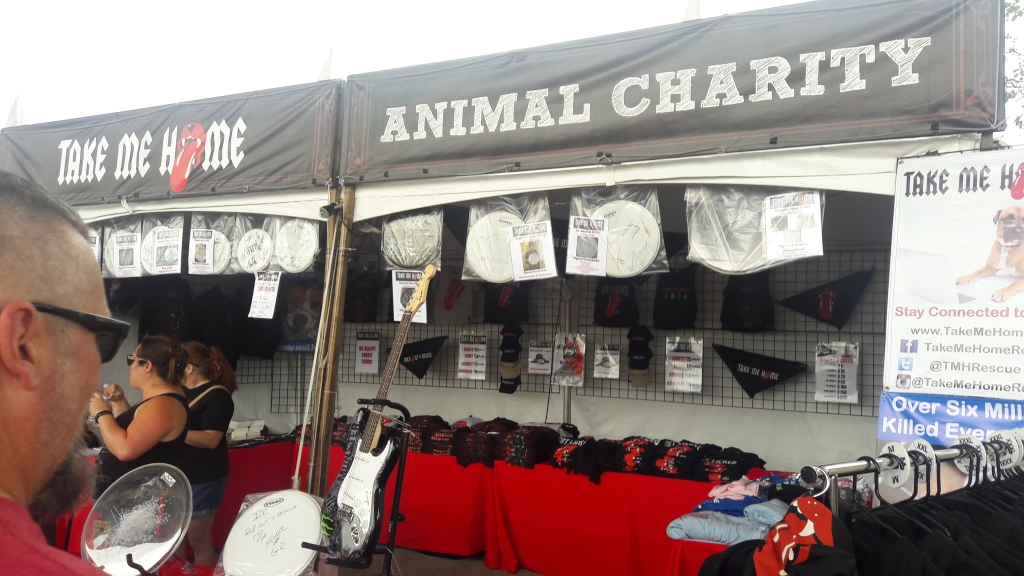 So we went and made a small donation, it's great that this kind of organizations has the opportunity to be in an activity like this one.
The concerts!!!
I'm going to put some videos, sorry for the audio quality I don´t know what happened with my phone that day.  😛
Eagles of Death Metal
Mastodon
 A Perfect Circle
 Soundgarden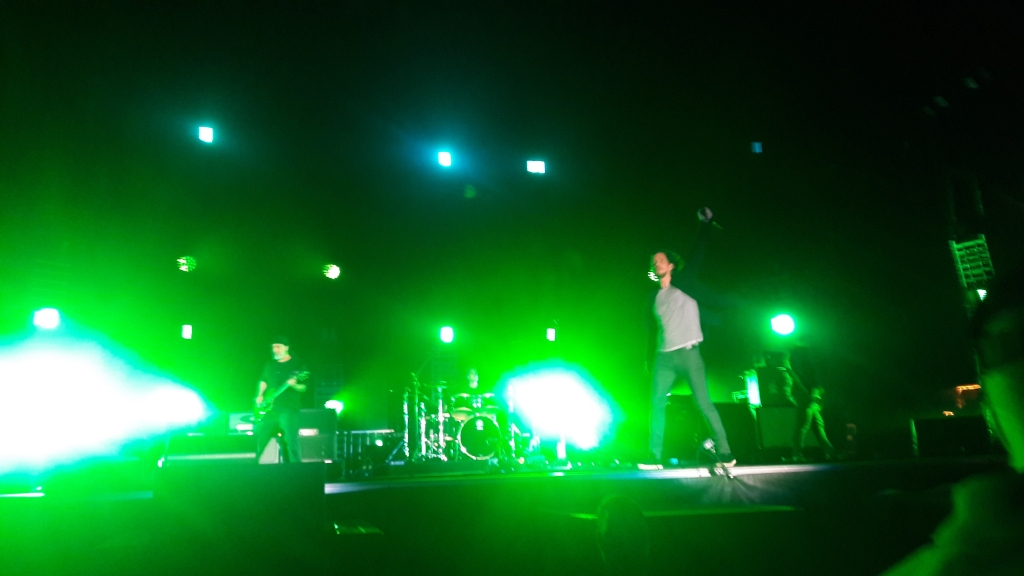 Chris Cornell, April 29 2017 – Welcome To Rockville
Thanks to Soundgarden and Chris Cornell, for that show, I will never forget being there in the front row. Rest in peace man!
Pura Vida!
Josué
https://www.instagram.com/josuearguedas.v/