When I vowed to love my vegan stud for life, Tampa Bay became my second home. Every time I visit, the warm Southern hospitality melts away my frigid New York City exterior by feeding me soul-filling foods. Vegan options in Tampa are admittedly not plentiful, but they aren't too shabby either. Here are seven of my favorite vegan options in the Bay.
Jamaican Food at Just 4 U Vegan Kitchen & Market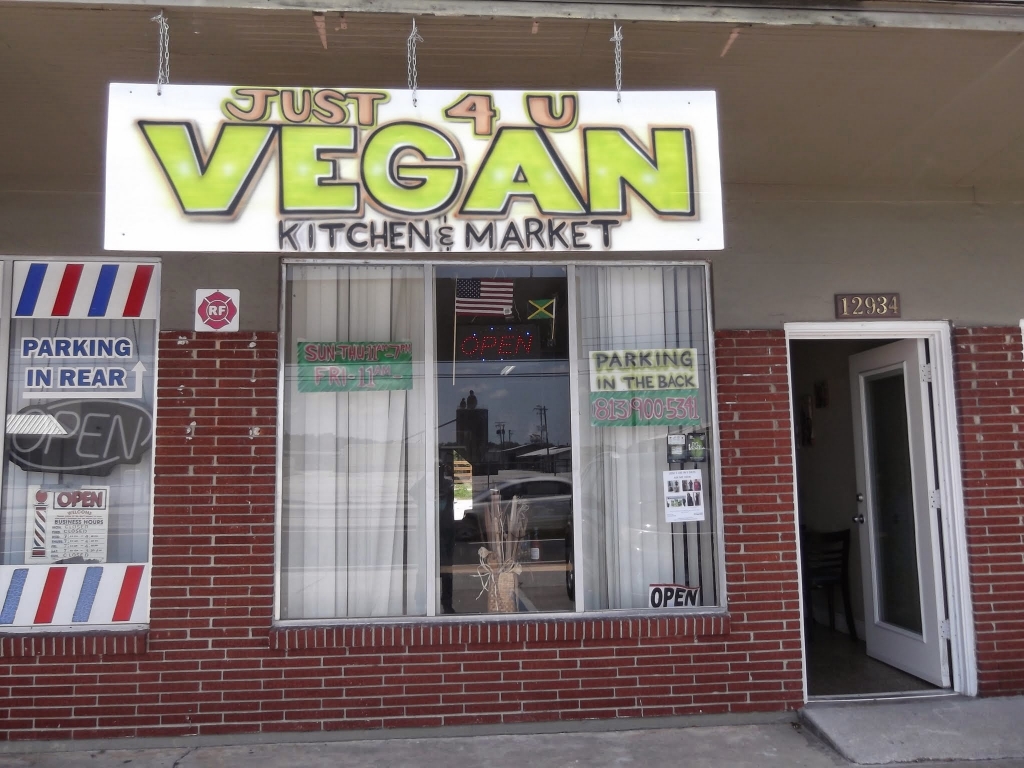 For grab-and-go vegan dining, Just 4 U is a must. The streamlined menu revolves around a tofu or soy substitute, covered in jerk, barbeque, brown stew or curry sauce, and cuddled with hearty sides. Without a doubt, you'll be enticed by some of the fresh baked goods washed down with a sweet and creamy Carrot Drink.
Monthly Vietnamese Buffet at Trang Viet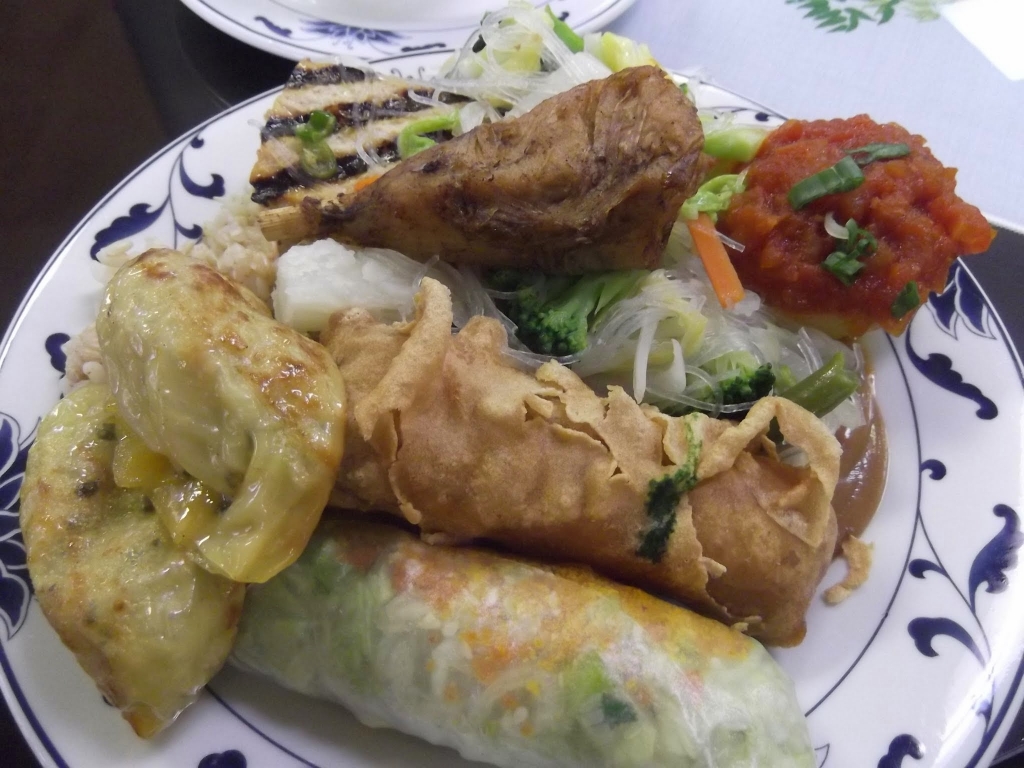 Every second Saturday of the month from 5:30 to 7pm, a generous, all-vegan buffet is set up for diners featuring a starting soup, several appetizers, a variety of mock meat, tofu, and veggie dishes, white or brown rice, noodles, and dessert. Servers dish out a single portion at a time but you can keep returning until the buffet ends. It's a great bargain for $14 USD per adult and $7 USD per child.
Monthly Not Just for Omnivores Brunch at Café Hey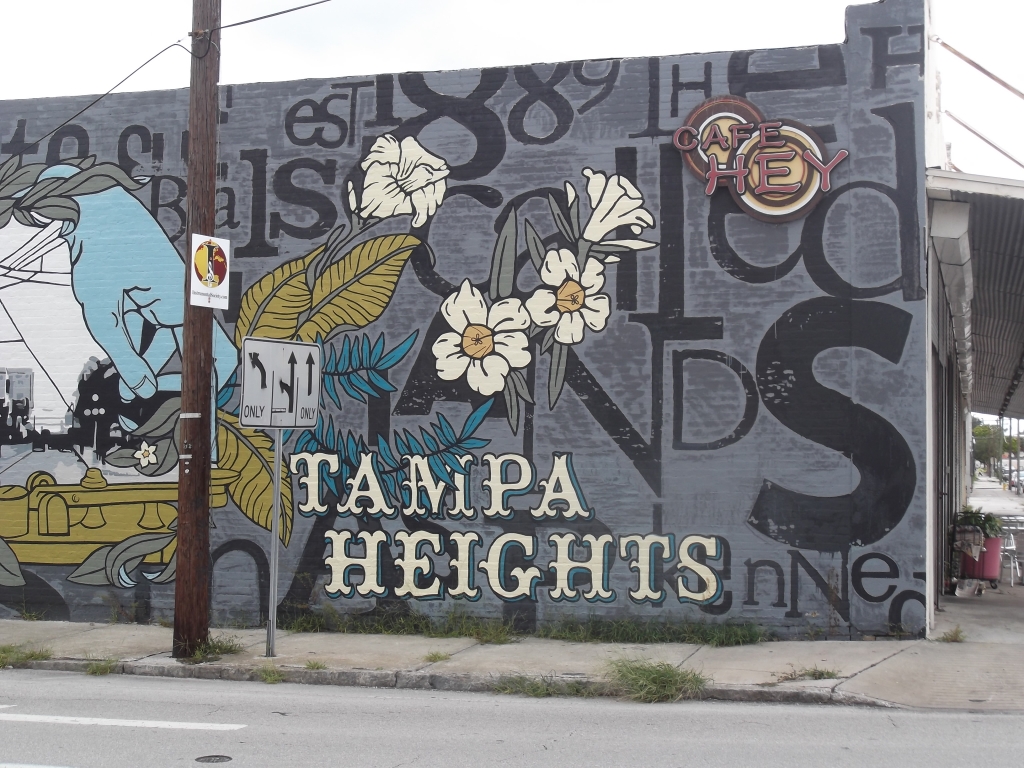 On most days, this vegan-friendly café is a casual eatery where locally brewed coffee is served. But, on the last Sunday of the month, Café Hey has a line out the door, wrapping around the block for their vegan and non-vegan brunch offerings. From 11am to 1pm, the pandemonium ensues but be prepared to show up early and wait for a seat.
Weekday Lunch Buffet at Queen of Sheba
Ethiopian food is great any time and day but an all-you-eat invitation is one you should take advantage of. With a generous selection of vegan meals and gluten-free options, this $10 USD buffet is worth partaking in.
Pan-Caribbean Vegan Dining at Caribbean Crown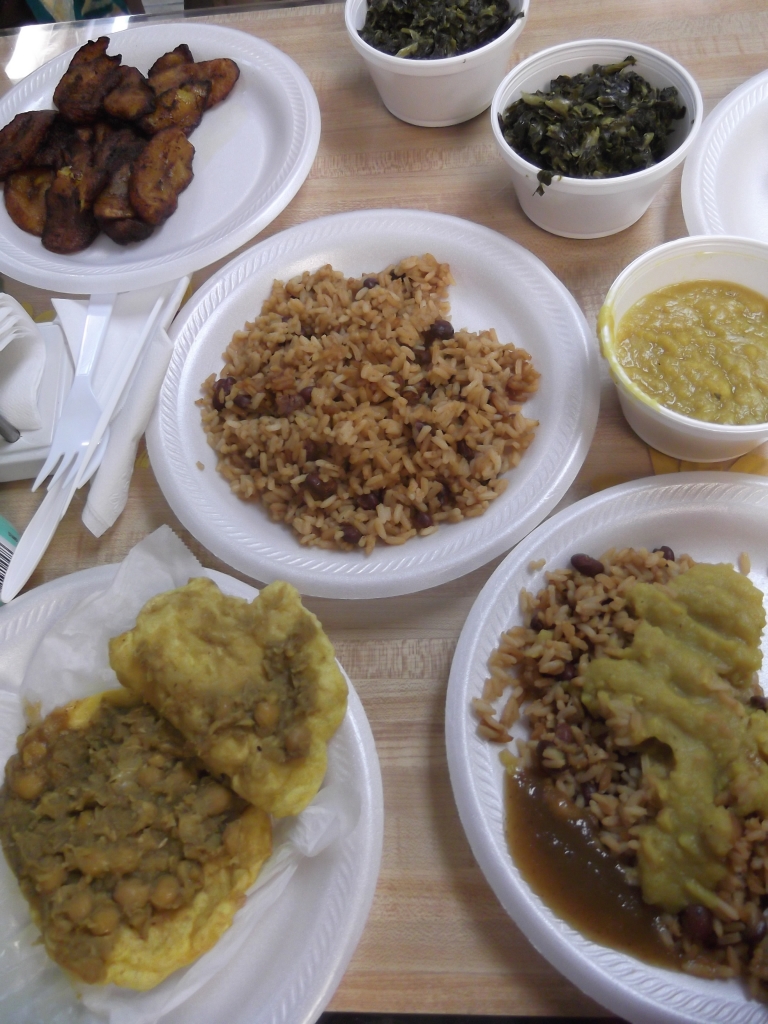 If Trinidad isn't on your travel list, it should be. The vegan selection includes spicy stewed veggies, dhal, and chickpeas, in addition to tasty street foods like doubles and roti. Until you can make it to the island yourself, Tampa Bay can give you a sample of Trinidad's finest.
Vegan Pizza at Tampa Pizza Co.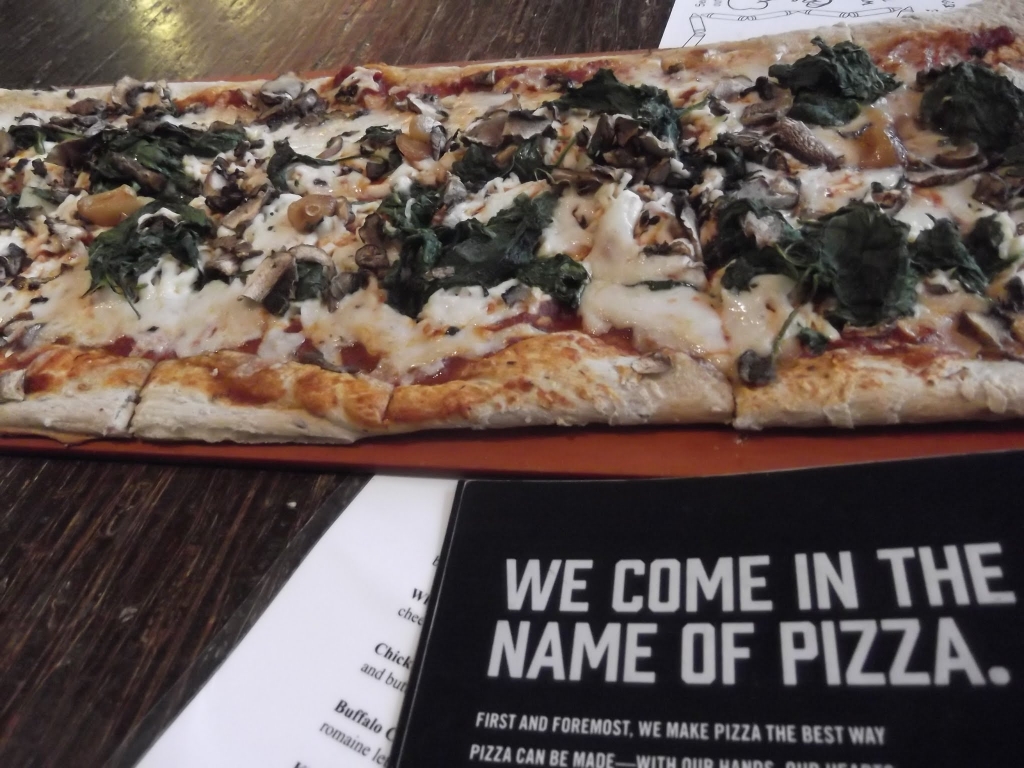 Many places attempt a vegan pizza but few nail it. The Tampa Pizza Company undoubtedly nails a fresh, hand-made pizza pie with vegan cheese, an assortment of veggies, and gluten-free and whole-grain crust options. It's a great place to let omnivores know that you're not deprived of tasty foods. Did I forget to mention the vegan brownie dessert?
Pan-Asian Dining at P.F. Chang's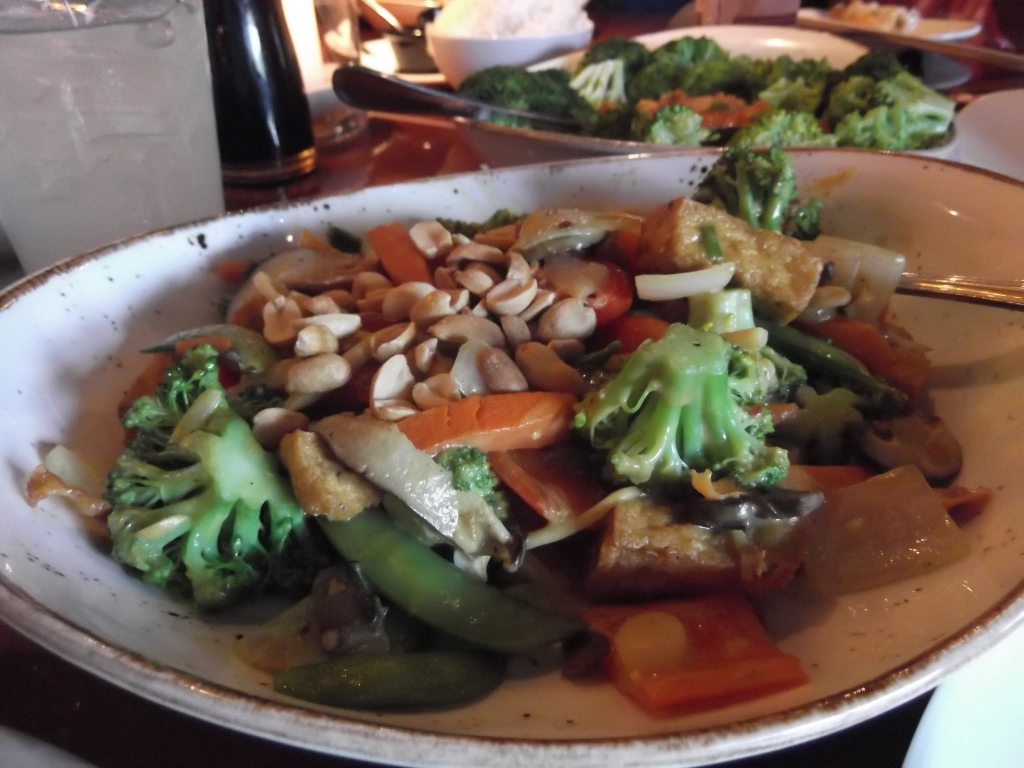 While I generally prefer locally-owned businesses, P.F. Chang's is one of the few franchises that provides a really varied, fresh, satisfying meal for even the pickiest diners. Their vegan options are always promising and the unlimited brown rice doesn't hurt either. Take note of their revised menu that highlights locally sourced produce and traditional foods.
Vegan-Friendly Supermarkets and Food Bars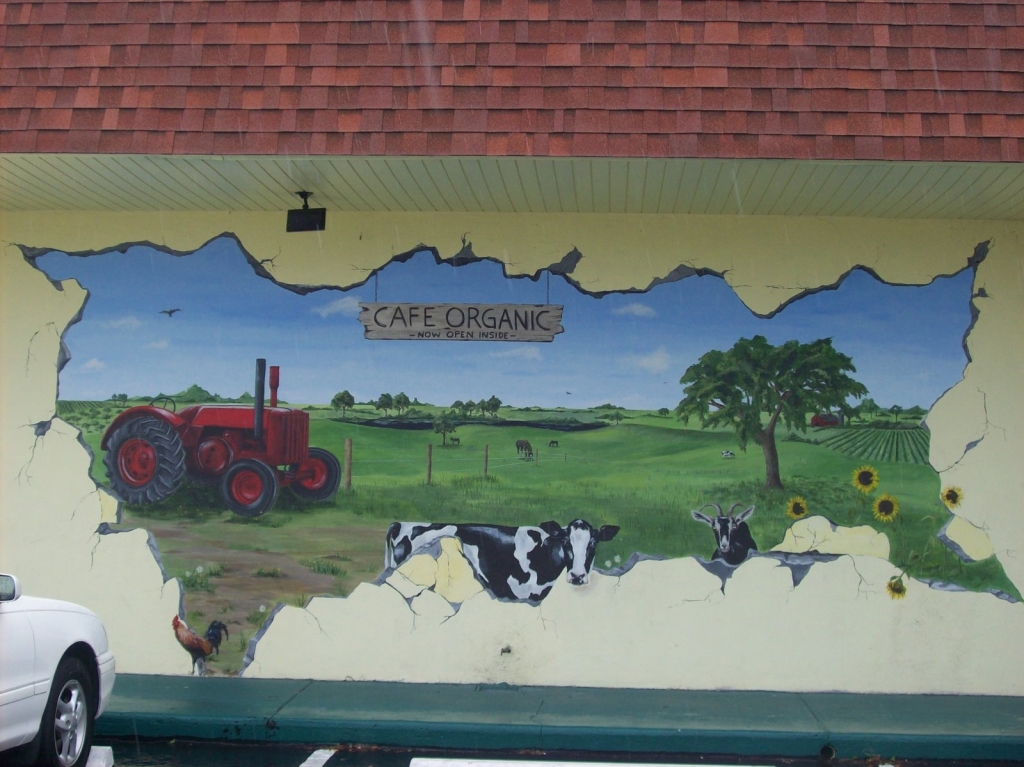 For your home cooking, a few shopping options in the Tampa Bay include Abby's Health and Nutrition, Chuck's Natural Fields Market, Trader Joe's, and Whole Foods Market.
Feel free to add your favorite vegan spots in Tampa below in the comments.