Tag Archive for: Blogs by Christina & Keith
Home
Blogs by Christina & Keith
Vegan Travel Blogs by Christina & Keith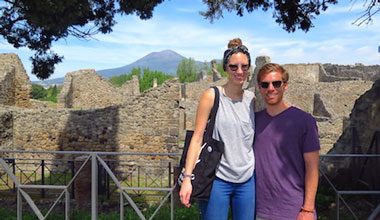 Christina and Keith live in California, run a popular vegan travel blog. and have traveled extensively throughout the U.S. and Europe. Christina is a vegan blogger/YouTuber who goes on adventures and loves to document it all. Before traveling, she had a misconception that it would be difficult for her to find vegan food. Be sure to also check out CITYLOVEEE, another place where Christina documents her findings.
Recently Keith and I partnered with VeganTravel to go on road trip from Orange County, California to Portland, Oregon...
Hey everyone! I am so excited to post my first vlog on VeganTravel.com. Perfect timing to be sharing Keith...
Vegan Listings Near Me
To view a map of vegan listings near you, click the box below.
Please note: Location Services on your browser or device needs to be activated for this widget to work.