Bristol (UK) is my home town so I was very excited to come home after 8 months and see my friends and family.
It is surprisingly hard to sightsee in your home town! The sights we did see were Bristol Cathedral, St Mary's Radcliffe, Bristol harbour, Clifton Suspension Bridge, Temple Church, Banksy art on Park Street.
We tried 1847 and this place was amazing! We had the lunch 3course deal (£29/person) and to start had the hummus and pita bread, and the polenta cake with tomato/basil sauce. The mains were the courgette/bean salad, and the vegan roast dinner (lentil/sweet potato wellington, yorkshire pudding, roast potatoes, cabbage, gravy)-this vegan roast dinner was the best thing I had tasted on my trip, it was truly amazing! The desserts were carrot cake with lime yoghurt and salted caramel chia pudding-both amazing!
We took the train for 11minutes and £7.60 return ticket (per person) to Bath. We went to the Bath Abbey, Roman Baths, Royal Crescent, Circus, Pulteney Bridge.
We were still full from lunch but we stopped at the Boston Tea Party for tea and coffee, and were happy to find they served four vegan cakes, we tried the date and walnut cake (£3.75), which was amazing!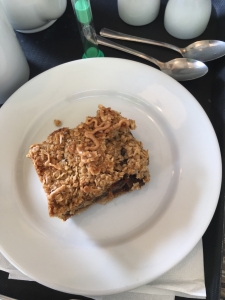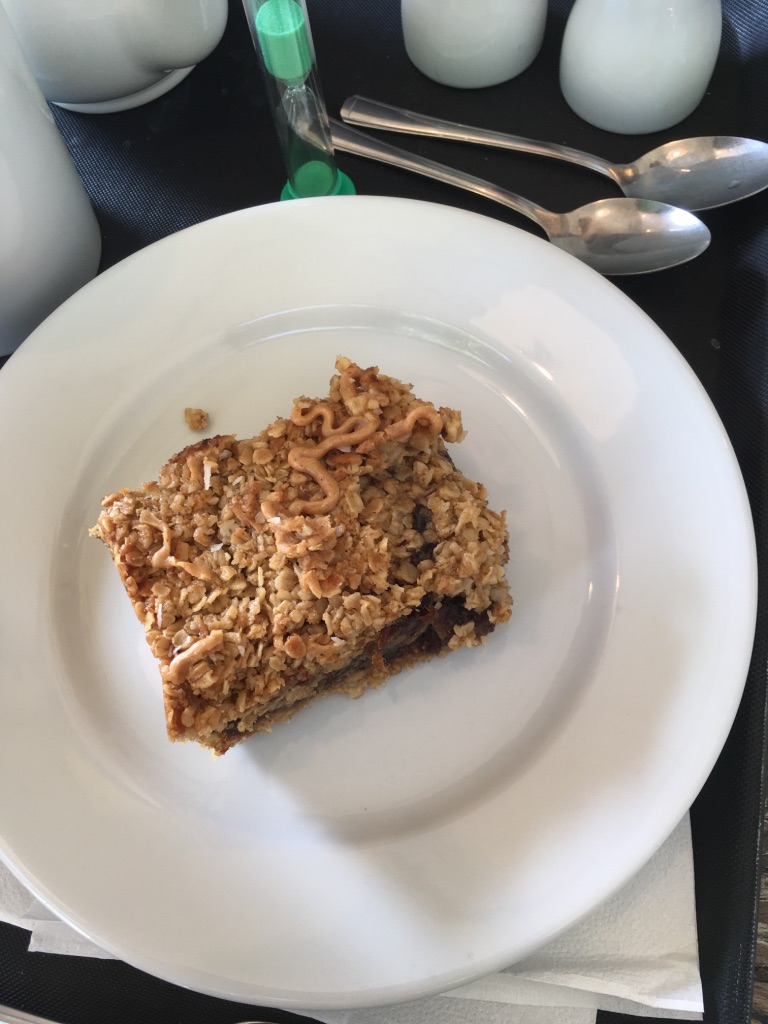 On the way to Gatwick airport we stopped in Oxford to see my friends and sightsee the beautiful Oxford University buildings.
For lunch we tried the Organic Deli. We were slightly disappointed that the bread contained milk (the brown bread is vegan but they had ran out), so we both ordered the falafel salad (£8.50), which was nice but overpriced for only three falafel balls and salad! We tried the granddad fruit cake and chocolate cake (£3.50-4.50) and they were good, not the best I have had though.
At Gatwick airport (South) we were surprised to find a good pub that served a rainbow salad (beans, salad, freekah) and vegan curry with naan bread. I was very impressed that a pub that focuses on burgers and steak served good vegan food, and had four vegan options.
http://www.gatwickairport.com/at-the-airport/shopping-eating/restaurants/the-flying-horse/
Additional England Vegan Travel Blogs:
England Vegan Travel Videos:
Road Tripping London w/Vegan Model Alex Walker An unplanned ...
VeganTravel.com is a place where vegans from around the world can share their passion for travel and adventure, help promote and grow interest in going vegan, shed light on the issues animals are facing around the globe, and help build a more sustainable and compassionate world. By sharing our collective experiences, we believe we can show the world how easy it is not only to travel as a vegan, but also spread a message of compassion with those we meet along the way.