Boots are one of the most important thing when you travel in winter. Before I turned vegan I was a fan of dr. Marten's because they are comfortable and you can use them with all the weathers!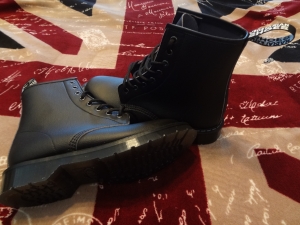 I think that this style of boots it's perfect to travel because with them I can walk all the day and I use them when I go out too, so that I can bring only one pair of shoes and it makes my backpack lighter!
Next February I'll go to London and visit also the Harry Potter's Studios, so I need a pair of comfortable, water resistant and warm boots.
I started looking for some vegan-friendly options and I found a very interesting store: https://www.vegantravel.com/vegetarian-shoes/
They have an online shop and a nice shop in Brighton and produce many types of shoes and have 11 different types of materials!
I chose the most similar to dr. Marten's: Airseal Boulder Boot with Street Sole and they are simply amazing!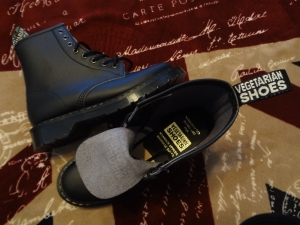 Let's take a closer look to the boots
They are made with Vegetan Micro, the hardest wearing and most water resistant breathable material that they use. They take a bit to "Breaking in" as the leather ones but are super comfortable since the first time you use them.
I also bought a vegan shoe polish to keep them water resistant and shiny.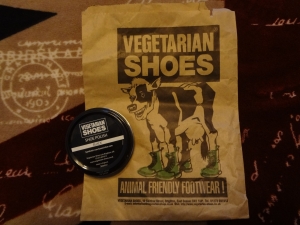 I hope this post will help you to find some travel boots and a new shopping spot in Brighton!