In May, I flew from Toulouse to Manchester to be an au pair for the summer. It's here, in Manchester, that I decided to make the switch from being a vegetarian for almost 3 years to being a vegan. Why now? Because I saw so many protest in the streets, I watched What The Health, the eye-opening documentary on Netflix (go see it now!) and found so many vegan alternatives in Manchester that I couldn't not become a vegan. Honestly, being a vegan where I live in France was a bit challenging. I'm from a small town and I was already lucky to find vegetarian options around me.
Today I'm sharing with you the best vegan food I found in Manchester.
V Rev Vegan Diner
Before I arrived in Manchester, I knew I wanted to eat at least one time at the V Rev Vegan Diner because their Instagram feed is so appetizing. I wanted to try those tasty looking burgers. Now that I've tasted it (and more than one time) I can assure you that they are amazing and really worth it.  They don't only make burgers, you can also order ribs with « mac & cheez »! What are you waiting for?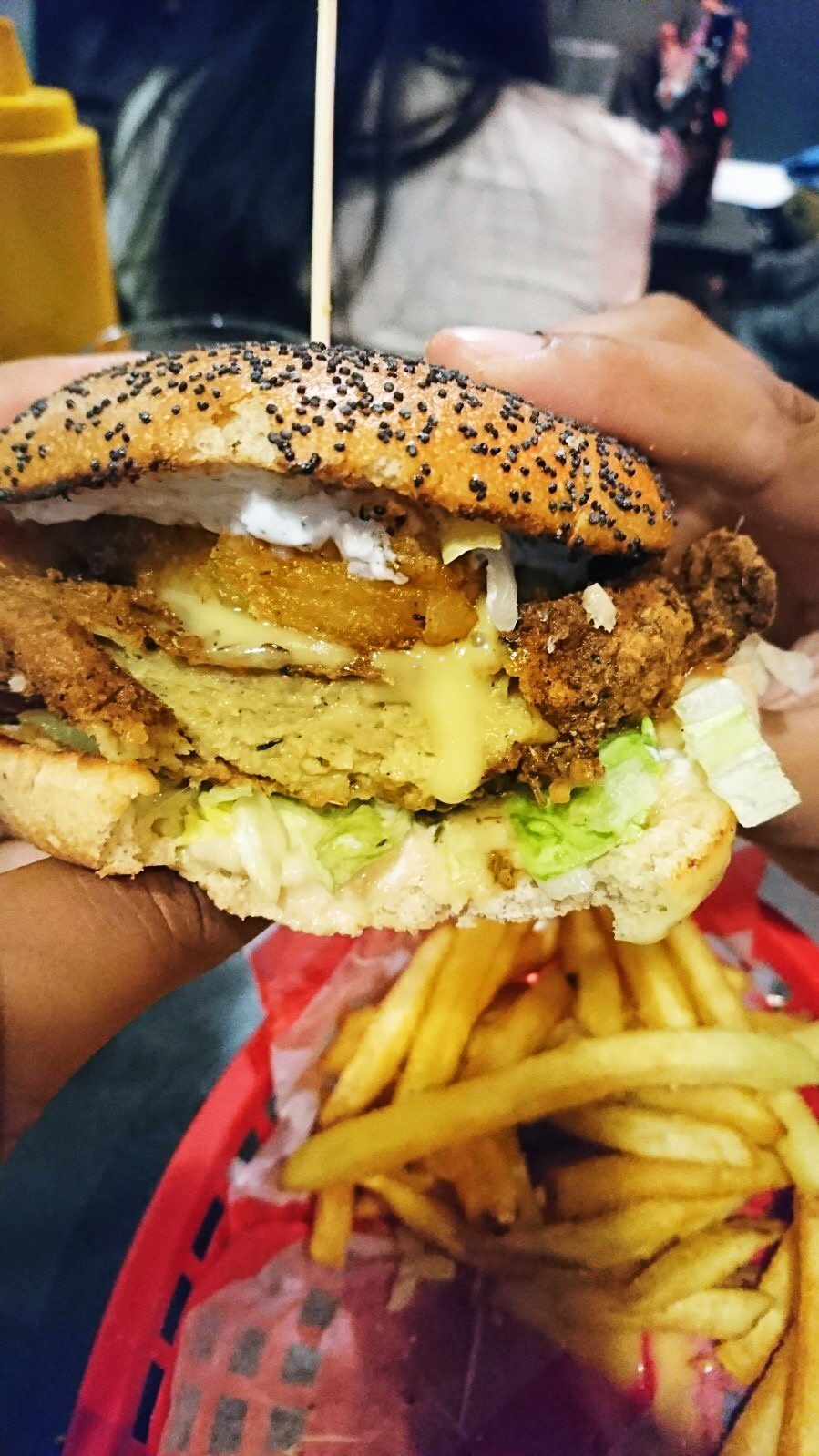 Earth Café 
The Earth Café is a cafeteria where you can choose to eat 4 items from the menu for £7. It's all vegan and the menu varies everyday.  Plus, you can enjoy some fresh juices and smoothies. The service is very good and the chocolate cake was delicious!
The Grub
Every Sunday, the Grub organizes vegan friendly street food events to support independent businesses. Beside eating, you can also enjoy some gardening fun. You can come with your friends or family, and even your dog friends are welcome! Entry is free.
I also tried Barburrito, where you can make your burrito vegan, Go Falafel and I heard that HOME makes tasty cinnamon rolls.
If you want to know more about where to eat delicious vegan food in Manchester, you absolutely have to follow @vegansofmanchester on Instagram.
You can follow me on Instagram @anissajebli or read my French blog here.