When one thinks of Georgia, they think peaches, the deep South, and the Braves.
But there is another Georgia that we've discovered, and it is pretty vegan friendly.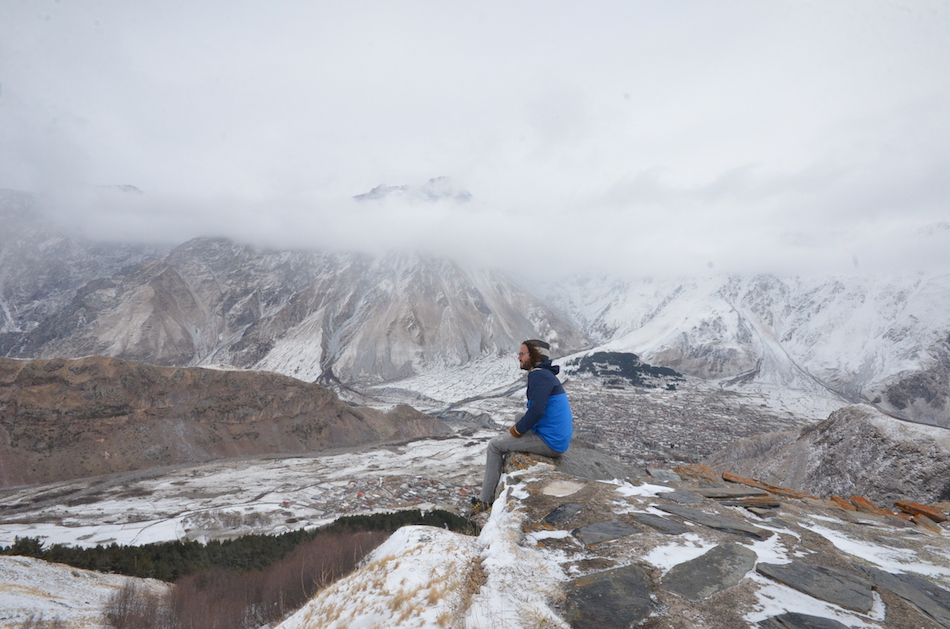 Georgia is a country in the Caucasus region of Europe that used to be a republic of the Soviet Union. Azerbaijan, Armenia, Russia, and Turkey are Georgia's neighbouring countries. 
It is surrounded by beautiful majestic mountains and is one of the oldest wine making countries in the world dating back 6000 years.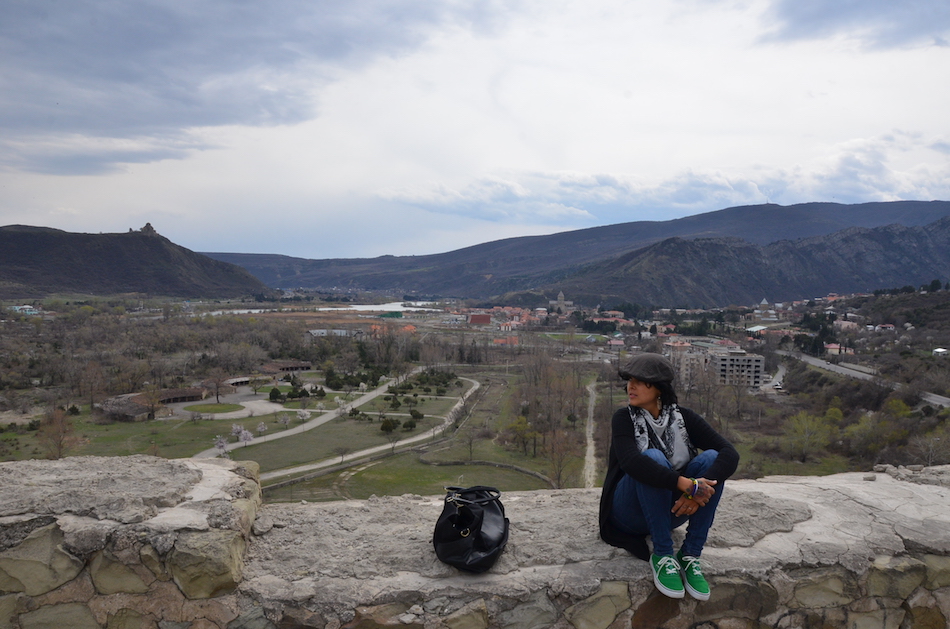 I was slightly concerned about finding vegan options while in Georgia, thinking we would be eating our fair share of french fries, and fresh fruit; but we were pleasantly surprised by all the veg friendly dishes (we still ate a lot of french fries), and while Georgia is quite meat and cheese heavy, they also have a gorgeous variety of fresh produce to choose from.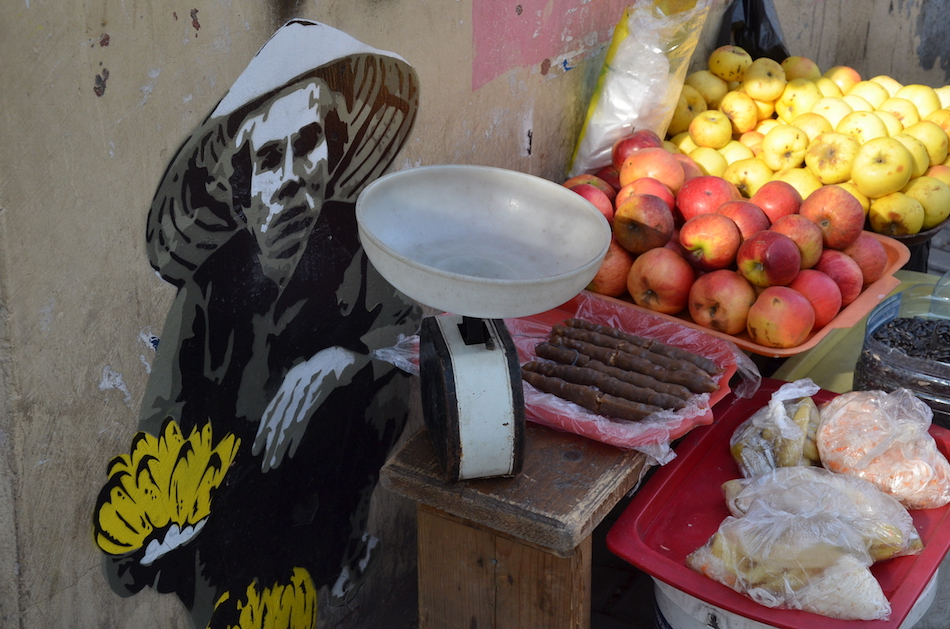 The fruits and vegetables we ate while in Georgia were some of the tastiest and freshest we have ever had.
Here are our six favourite vegan Georgian dishes.
LOBIO
Lobio was one of our favourite dishes from Georgia. It is a simple and delicious dish made with stewed red beans and spices baked in a clay pot.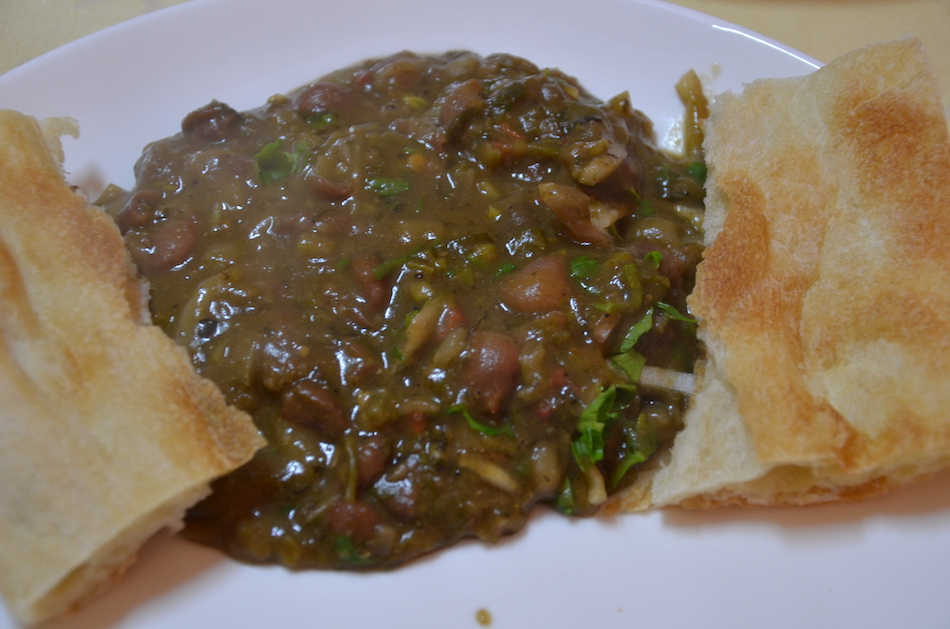 It was on the cooler side when we visited Georgia, so this dish was a welcome meal after spending a chilly afternoon out. It was always served with a basket of bread. So delicious.
BAKED MUSHROOMS
These baked mushrooms are also baked in a clay dish and are traditionally made with butter; we simply requested they be made with oil instead.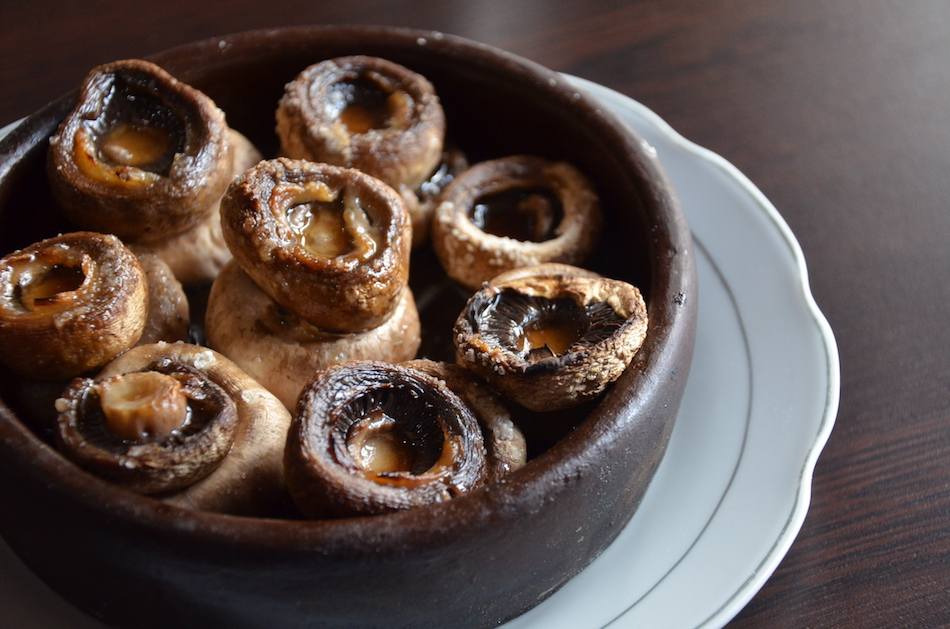 They were so delicious and full of flavour, we ordered them several times over.
AUBERGINES WITH WALNUT PASTE
Aubergine is very poplar in Georgia.
This beautiful food is made by thinly slicing and frying the aubergine and making a paste from walnuts and garlic and a few other spices.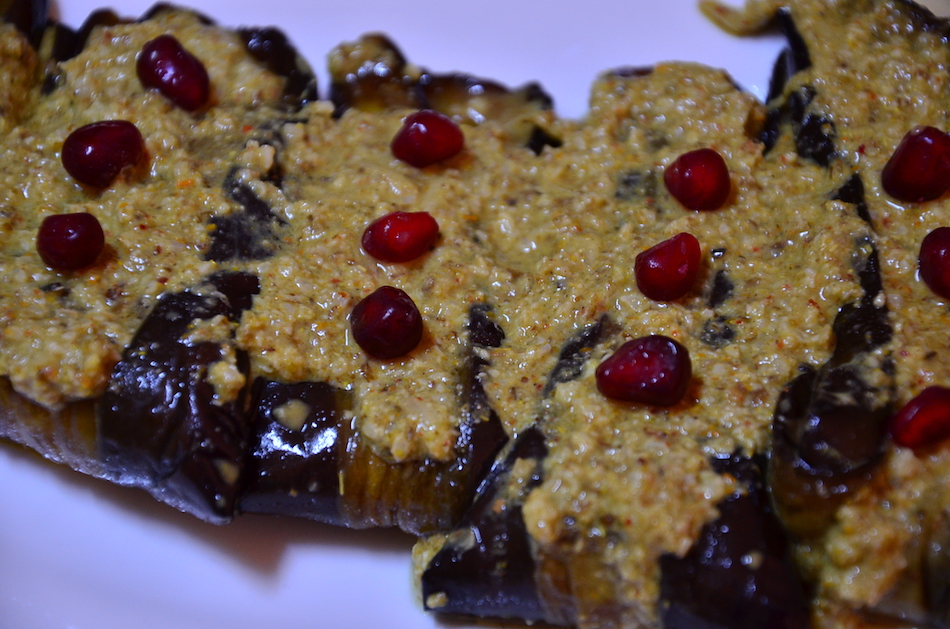 This is primarily a summer dish, but we managed to find it in a few restaurants during the cold season. It was fresh and delicious, and beautifully garnished with pomegranate seeds.
KINKALI
I still dream about these delicious jewels.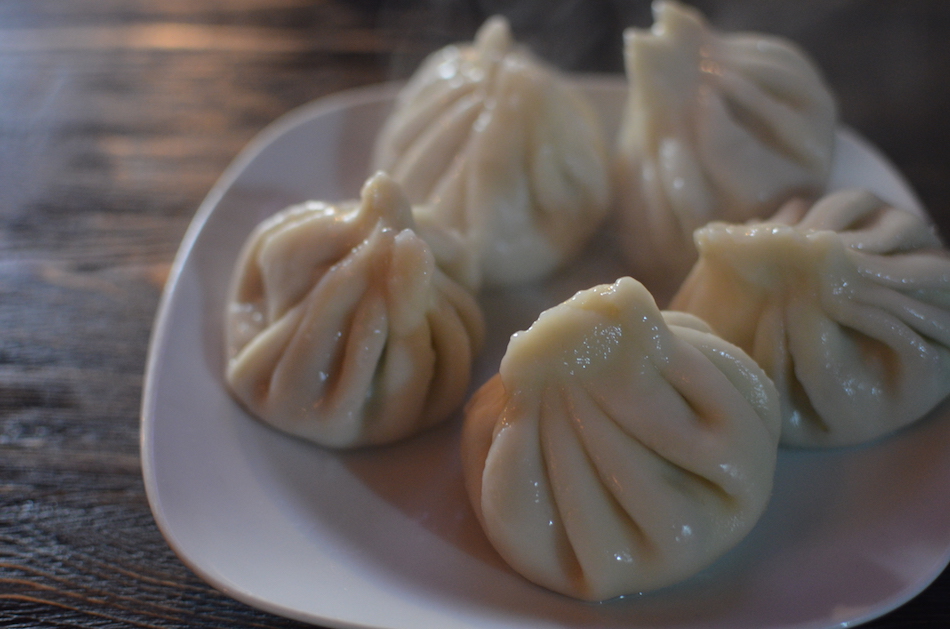 Kinkali is a large dumpling usually made with meat, cheese, or potato, but we scoured Tbilisi looking for a vegan friendly version and we found one!
We were regulars at this restaurant by the time we left Georgia. Our vegan kinkali was stuffed with mushrooms and dill, and served hot.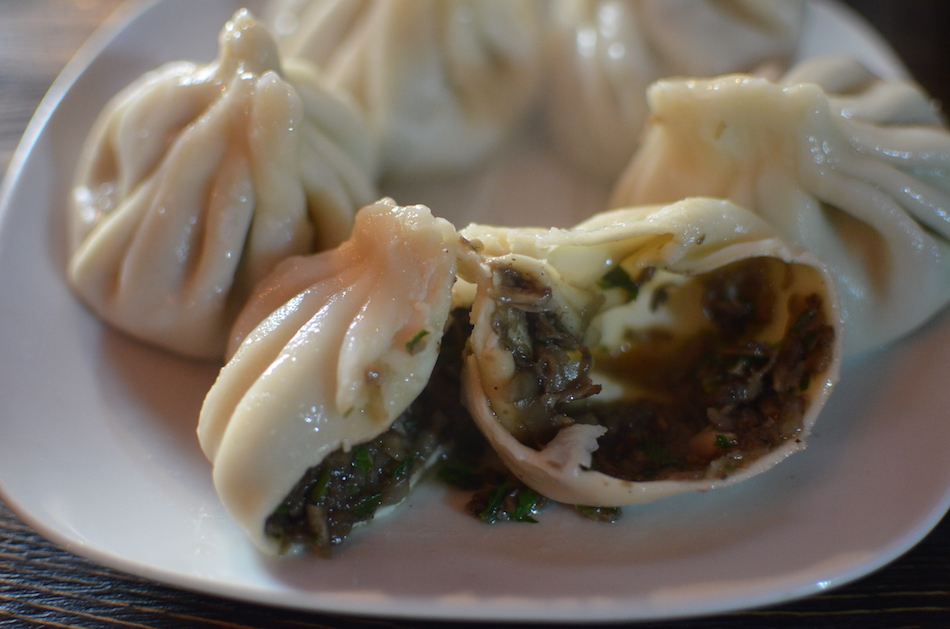 They were amazing every time. Every dumpling was made fresh to order, and at 50 cents per dumpling we stuffed our faces.
GEORGIAN PURI
Ok so bread is not exactly a dish, but it was for us while in Georgia. You can find fresh Puri everywhere you turn in Georgia.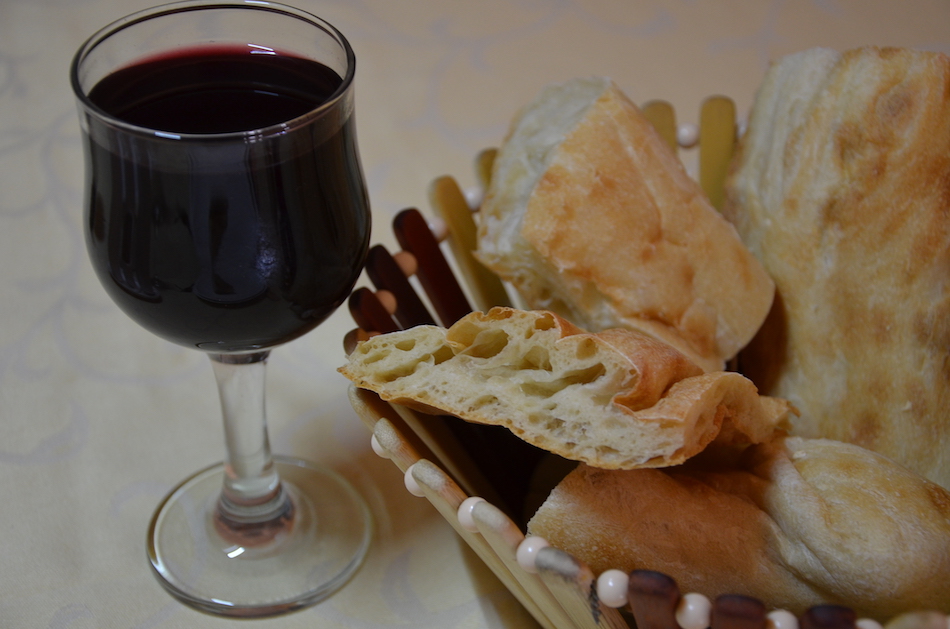 The bread is lined up on shelves at local bakeries for passers by to choose from. We bought tomatoes from the local market and a few puri's and that was our simple lunch for the day. It was delicious!
CHURCHKHELA
More of a treat than a meal, Churchkhela is a Georgian snack made from nuts, grape must, and flour.
It's sort of like a fruit roll up, but not as sweet. We found quite a bit of it in Kakheti, a region in Georgia known as the motherland of wine, so we had to try it. It is made by dipping a string of walnut halves into grape juice mixed with flour.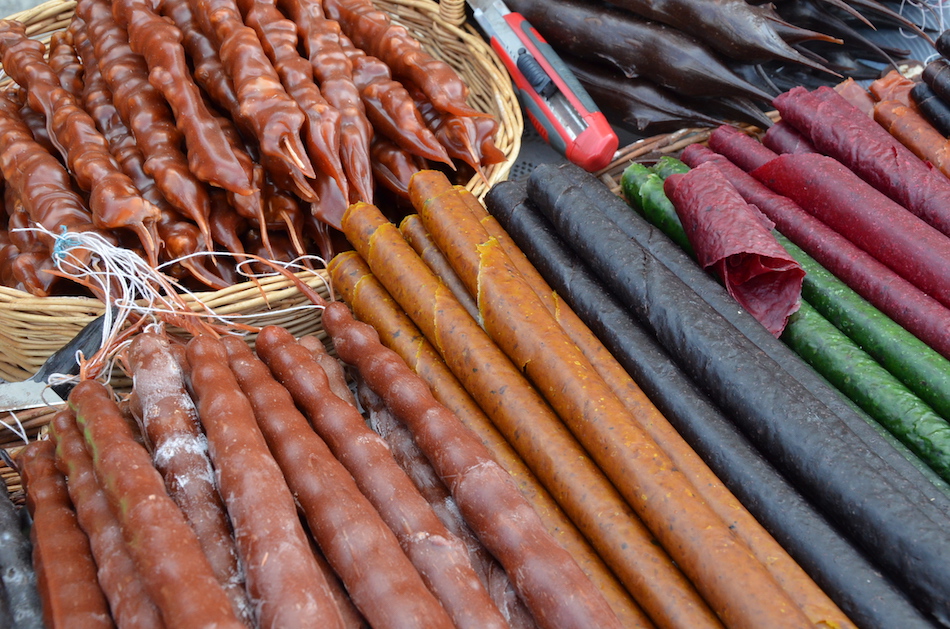 It is then dried in the sun. The authentic Churchkhela is made without sugar, so don't expect something extra sweet. It was a nice treat.
We were pleasantly surprised with the vegan friendly food we found in Georgia.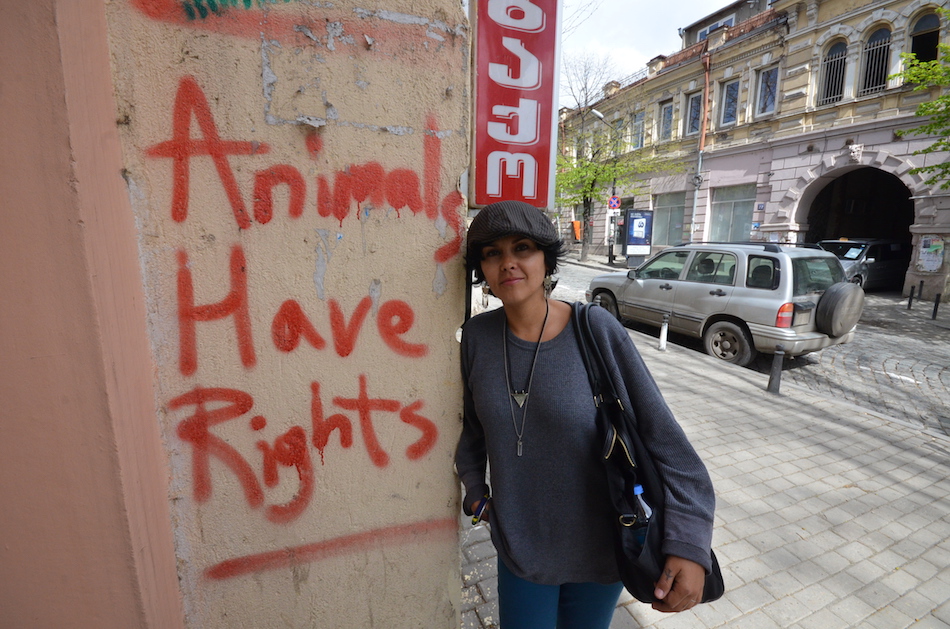 It was all so fresh and delicious, and when we were in doubt, there was always a local market near by to pick up some fruit and veggies.