Quiet countryside townships, fertile valleys and thick wooded forests occupy most of Belgium. It's a densely populated country with a monarchy, bustling political capital, two large university towns and number of popular tourist spots. But most people don't know that Belgium is at the forefront of the vegan movement, raising the bar for its European neighbours.
While straddling the linguistic fence between French and Dutch, English is also widely (and superbly) spoken in most major towns. The land of beer, chocolate, frites and waffles is somewhat tricky to navigate as a vegan but plant-based foodies need not miss out.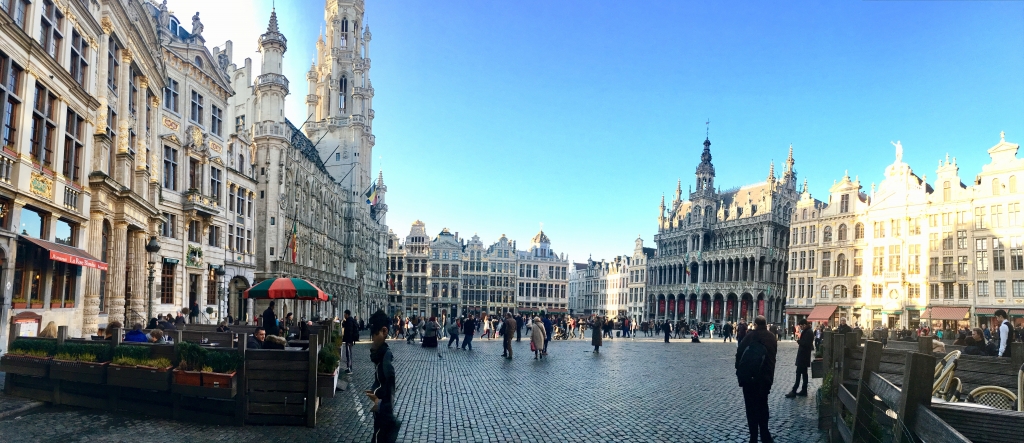 In tourist spots like Brugge and Brussels' town centre, Charlie-and-the-Chocolate-Factory-esque gift shops make up every second store front. Wall to wall sweet treats of all kinds send chocolate lovers into a stir. Vegans will delight in an array of dark chocolate-coated everything, as well as flavoured nuts, hard candy and the odd vegan fudge.
Unlike a lot of mass-produced beer available in Australia, Belgian beer is generally made without any animal products. Each pub will have a beer list at least 5 pages long, brimming with artisanal craft beers and ciders. A visit to The Beer Wall in Brugge is a must. You'll have hundreds of brews to choose from but make sure you sample the cherry-flavoured beer, locally known as Kriek.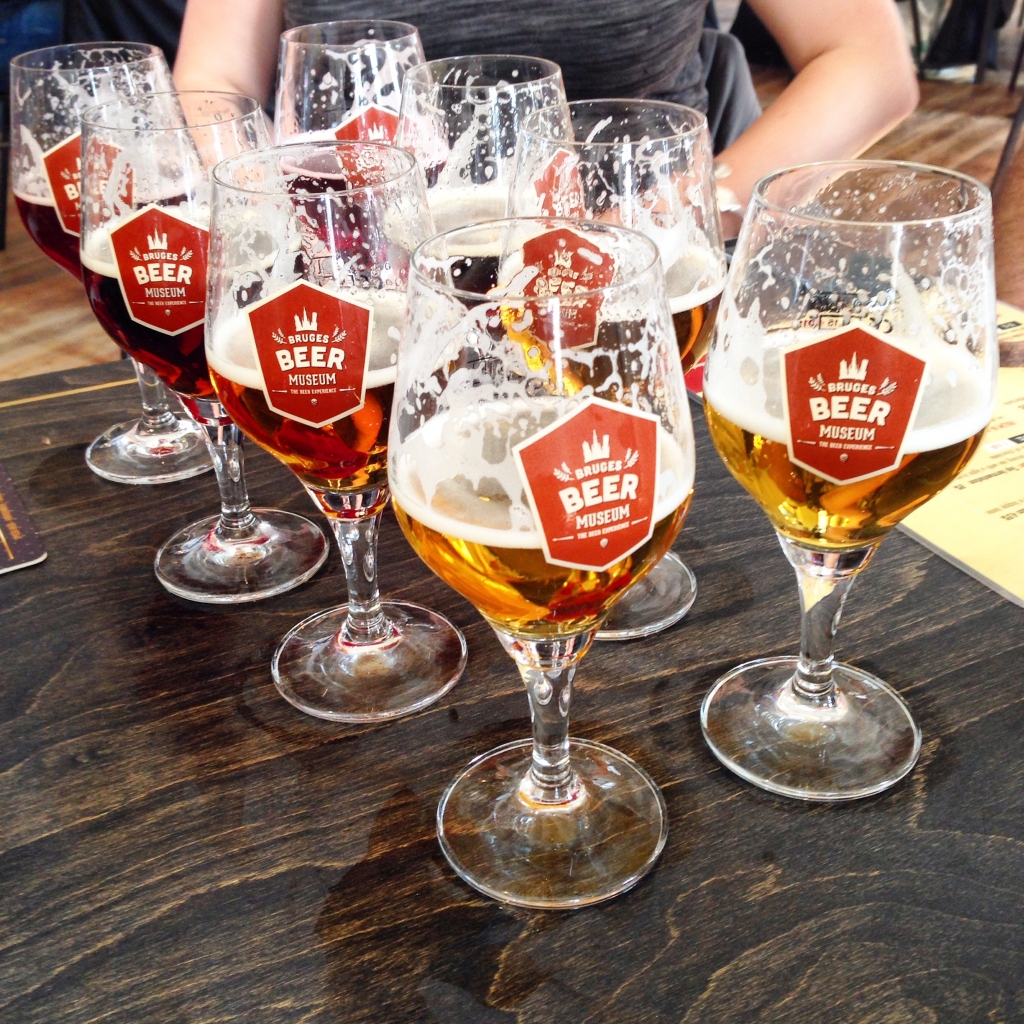 Ghent carries the title of the vegetarian capital of Belgium, but some even say, the world. This can likely be attributed to the large population of university students that have taken the traditional Belgian culinary scene and flipped it on its head. Ghent hosts 'Vegan Summer Fest' every year and take on meat-free Thursday as a city-wide ritual.
If you're looking for the best places to eat in Belgium, here are a few of my favourites.
Brussels
Les 4 Jeudis is the highest rated vegan eatery in Brussels on Happy Cow, and for good reason. They're all about organic, gluten-free vegan food. They have a set menu which changes daily and are open over lunch Tuesday-Friday.
For a quick, cheap bite, Mr Falafel in Lemonnier, Brussels is a winner. Grab your falafels and hummus, then stack up your plate with veggies at the salad bar.
The Judgy Vegan is another must-visit eatery in Brussels. Serving Western and European cuisine over breakfast, brunch and lunch, their fair trade tea and coffee goes down a treat with a piece of house-made cake.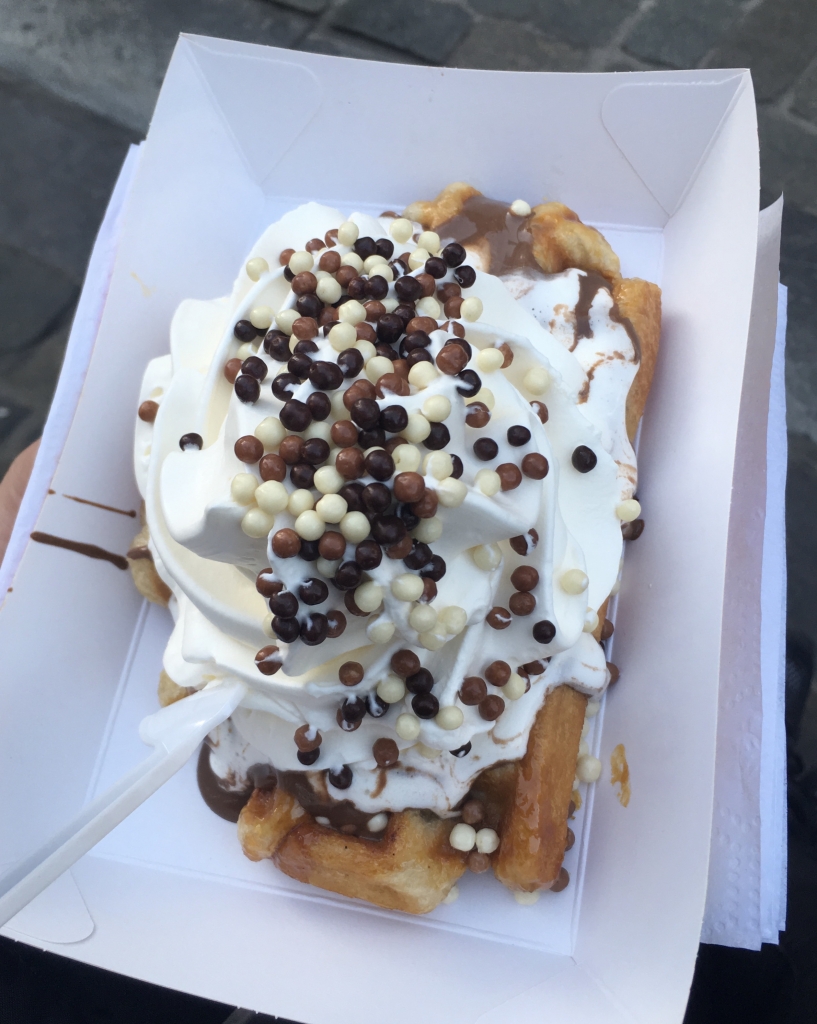 Leuven
Loving Hut is a great vegetarian/vegan chain that has stores all over Europe. The restaurant in Leuven, just outside Brussels, does amazing burgers, Belgian frites and bitterballen – creamy friend vegetable balls. Life Bar is an exclusively vegan eatery, open for breakfast and lunch. Health food-focused, they offer organic, raw options to suit all dietary requirements.
Ghent
If you're looking for an Instagram-worthy meal in Ghent, Le Botaniste is the place to go. The plant-based café and wine bar serves beautifully presented, delicious meals for lunch and dinner. For great coffee, head to Full Circle Coffee in the centre of town. The specialty coffee bar also sells delicious cakes and tarts to go with your morning brew. Lokaal, Mie Vie and V-Box are also worth a mention, all dedicated to serving tantalising vegan cuisine to visitors and locals alike.
Antwerp
In Antwerp, head to Jus Jus or Veganation for a healthy snack, cold-pressed juice or takeaway lunch. Recollets is another vegan highlight in Antwerp. Open for breakfast, lunch and dinner, they're a fully-liscensed restaurant serving all kinds of cruelty-free treats. Try the macaroni 'bacon', vegan bitterballs, no-chicken nuggets and vegan camembert cheese.
Greenway is a fast-food chain with stores in Ghent, Brussels, Antwerp and Leuven. Their recent transition to a fully vegan outlet is proving successful with a focus of healthy and sustainable food.
Got any recommendations of your own? Let me know!