So I've got another crazy trip coming up! If you've known me for any amount of time, you would not find this shocking. The surprising part is that I'm actually spending a whole 6 days in Stockholm! I never spend that much time in one place, so it should be fun! I'm going to visit a friend who just bought a house there (although I really don't need a reason to visit) and I managed to get a fantastic deal on airfare!
Routing
It's a bit convoluted…My routing is as follows: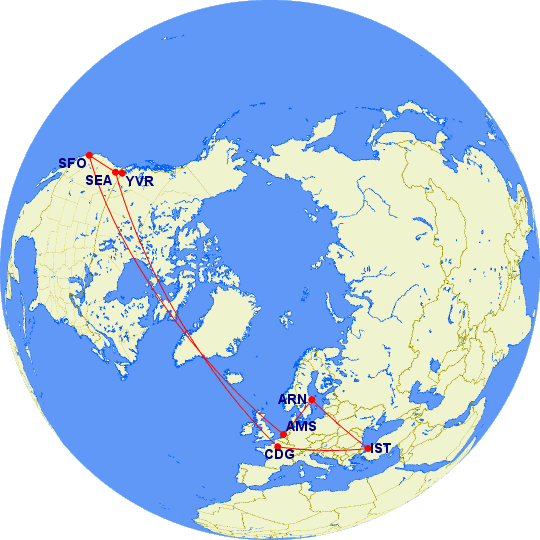 I bought the SFO-ARN//IST-SFO as part of the crazy business class sale to Europe a few months ago… just over $1k for the whole thing! Usually about the price of a good ole regular economy ticket 😮 The two Alaska flights between YVR and SFO are separate, but I think it worked out to just under $200 for those, and I've already been upgraded on the way back because I'm an elite! And then I just recently finished it off by buying the ARN-IST leg on Atlas Global for a low low $55 😮 I'm excited to try out a new airline. They are a discount airline from Turkey, but offer free bags, seating, and food! The only downside is that I'll be spending the night in the Ataturk Airport… but thankfully in the lounge!
Airplane Dining
The interesting thing I discovered is that all these airlines have very different special meal policies:
Alaska: "Domestic" airline, so they don't offer special meals on any of their flights. On the plus side, their meals aren't pre-assembled, so I've had some luck with getting some of the sides before they're contaminated 🙂
KLM: Special meals are only available on intercontinental flights, although I think it used to be flights over 2 hrs.
Atlas Global: Special meals are available when meals are available. It's not very clear if this is on all flights, or only flights over 3 hours (which includes ARN-IST)
Air France: Special meals are available on any flights longer than 2:35.  It seems an odd cutoff time, but it works for my flight, so I'll take it!
Delta: Delta used to be the best of the North America airlines, with special meals available on all flights with meals. I've recently run into problems ordering them on some of the shorter flights, like LAX-YVR or MSP-YVR. Not sure if they've officially taken it away from these flights or if it's a glitch somewhere.
It's especially noticeable on the KLM/Air France/Delta ticket as they are partners and codeshare, but I had to contact each one individually to order my special meals. Especially frustrating since it was all the same reservation 🙁
I know this itinerary seems crazy to a lot of people, but I really like to fly, especially in Business Class, and can't pass up crazy good deals, especially on airfare! And of course, only bringing a carry-on… should be easy on a trip this short 🙂  I will probably be logging my trip on TrackMyTour if anyone is interested in following along as we go.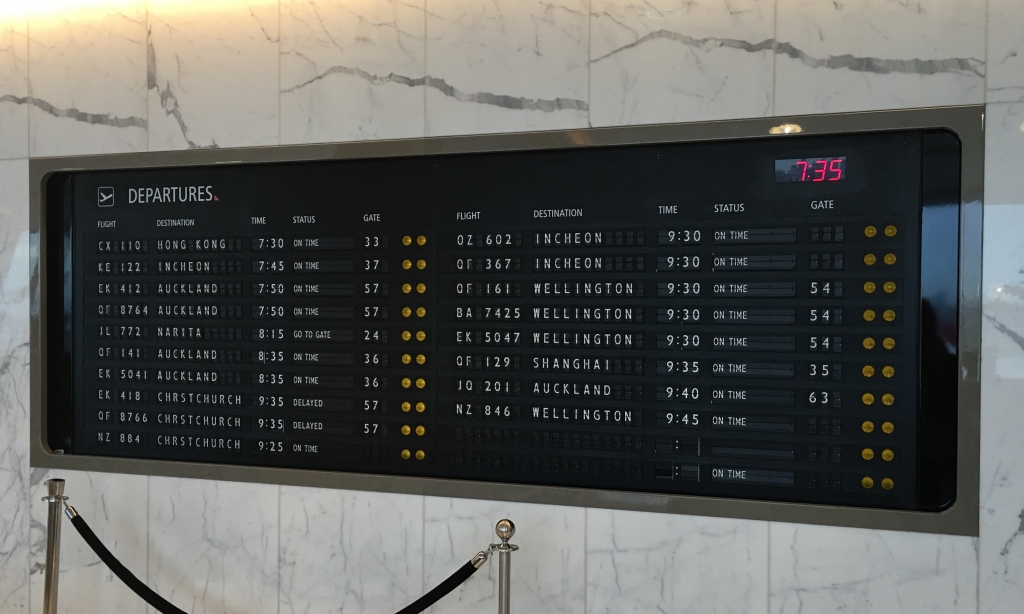 ~Zen on a Plane~
For more tips, tricks, and fun times, follow my travel adventures!
Blog: http://zenonaplane.wordpress.com
Facebook: http://fb.me/zenonaplane
Twitter: http://twitter.com/zenonaplane
Instagram: http://Instagram.com/zenonaplane
Snapchat: zenonaplane