Tag Archive for: Blogs by Victoria
Vegan Travel Blogs by Victoria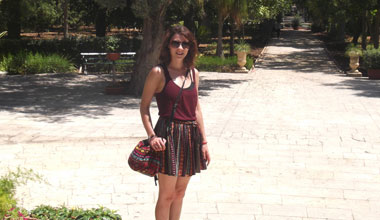 Victoria lives in the UK, and loves traveling to new and exciting places with her partner, Dean. She has been meat and dairy free for 10 years but 100% vegan for just over a year. In this time she has discovered some weird and wonderful foods, but the hardest thing she found was going to other countries in the world and having trouble trying to find something to eat that wasn't just a salad! Victoria and her partner got into regularly traveling in the last two years and have visited many beautiful countries, documenting what they were eating and where they got their meals from.
August 2015 was were it all started for Dean and myself. Our first trip away and where best to...
December 2016 me and my boyfriend travelled to Belfast, Northern Ireland to freeze our butts off in search of...