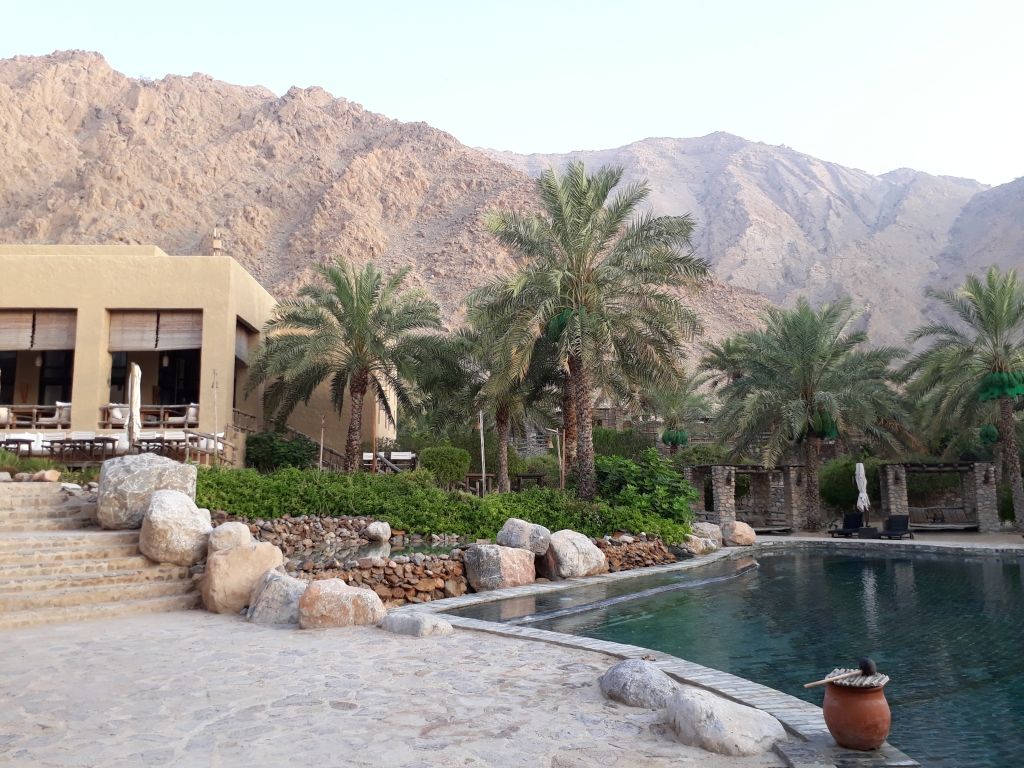 The forgotten enclave of Musandam is separated from the main peninsula of Oman by the eastern coast of the United Arab Emirates. Known for jaw-dropping fjords and seaside views of the Hajar mountain range, the region is also home to isolated communities so remote that they were more easily reached by boat than land up to a few decades ago. One such community near the quiet fishing village of Dibba attracted the attention of luxury spa and resort brand Six Senses. Now the quiet marina witnesses the annual migration of not only animals to Zighy Bay, but also travelers who want to retreat while treading lightly on the planet. The resort has moved into the bay but not without forging an alliance with the community to further their livelihood and coexist harmoniously with both the social and natural landscape of the region.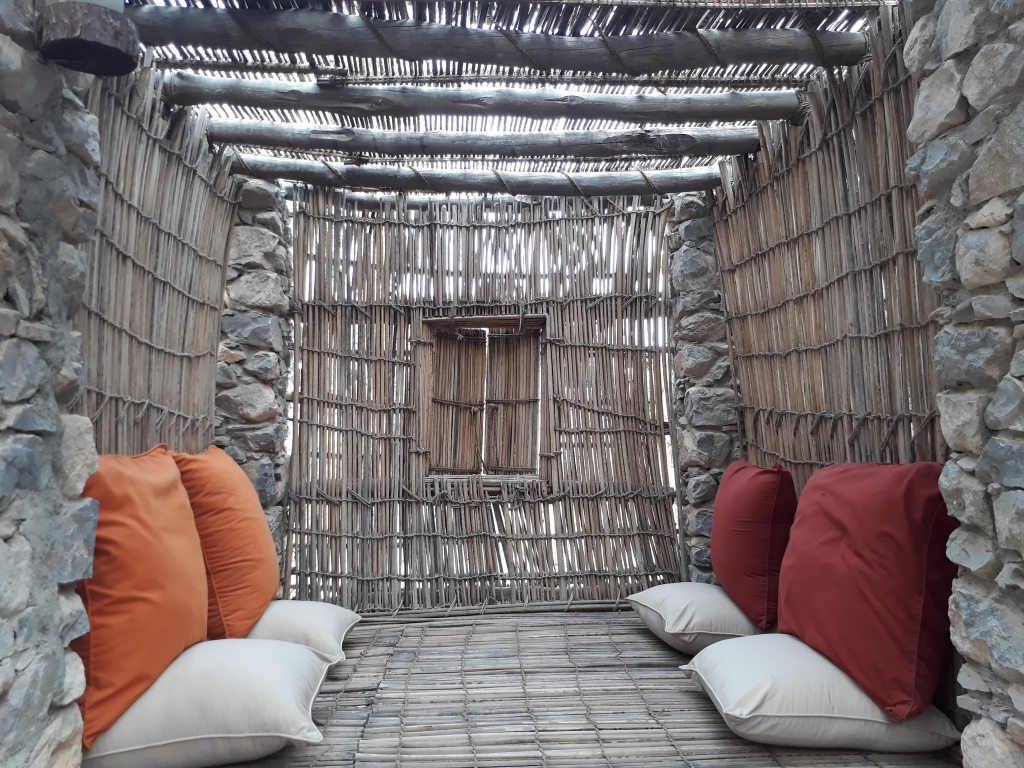 Because of the wellness programs and on-site organic garden, Six Senses Zighy Bay has an impressive selection of vegan options that are not only tasty but healthy.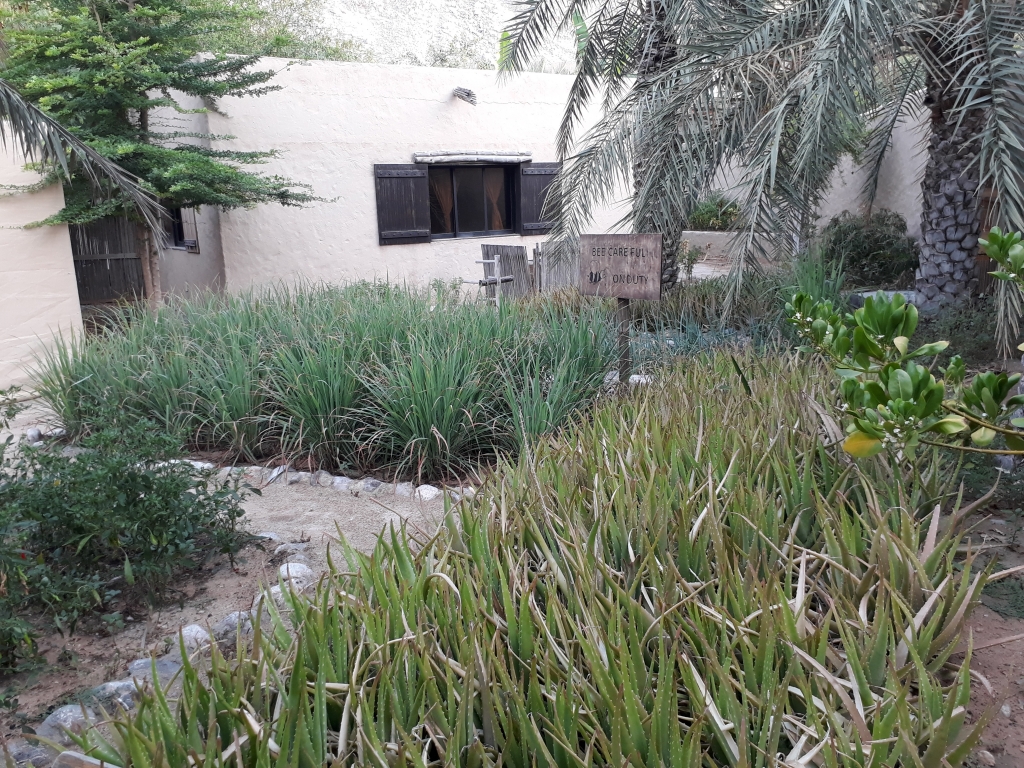 My first taste of their hospitality was upon check-in. I turned down the cup of spiced milk but happily enjoyed the locally grown dried fruits like figs, apricots, and dates on the welcome platter. Moving toward the Waiting Lounge, organic apples and herbal teas prepped my stomach for the dinner feast. Too hungry to wait for the night's buffet, we opted for in-villa dining and exhausted the entirety of their vegan options: mezze platter, lentil soup, lentil and vegetable tajine with couscous, spring rolls, spinach turnovers, and vegetable samosas.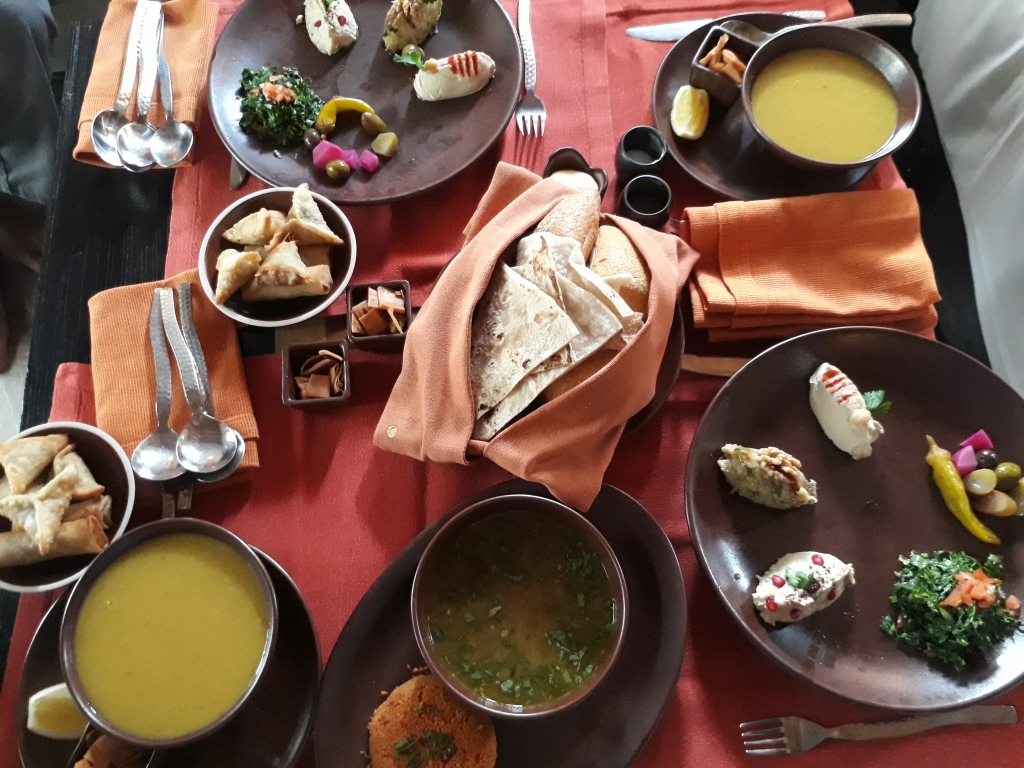 The breakfast buffet at the Spice Market restaurant was abundant in vegan options but also mindful of portion control. All of the help-yourself offerings were primarily breads, spreads, fresh fruits, overnight oats, wellness juices, granolas and cereals.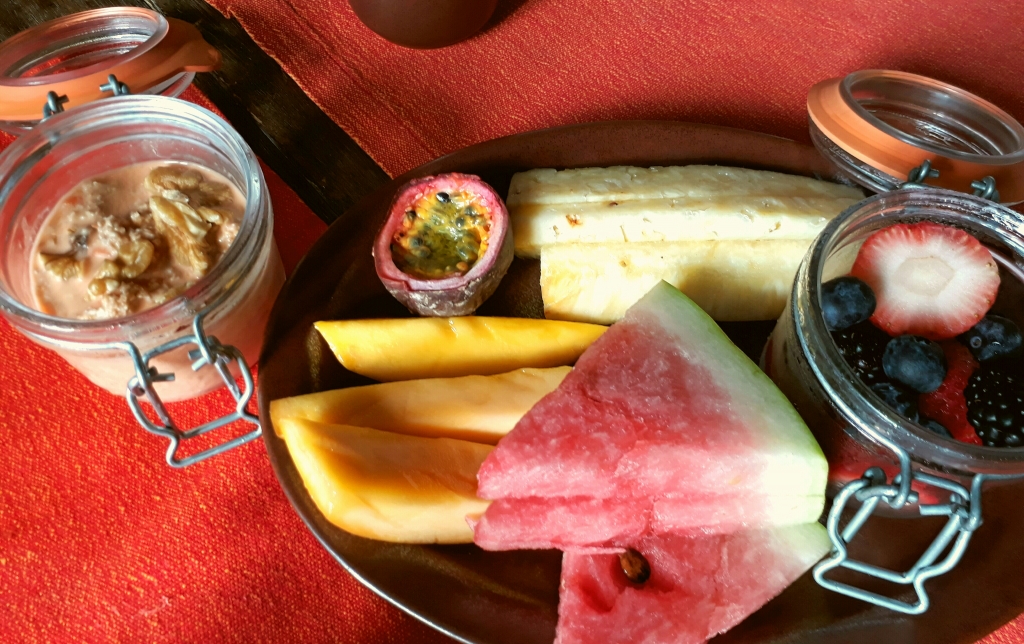 Dishes of hummus and baba ganoush were modestly sized and quickly replenished on demand. Pitchers of almond milk, alongside dairy milk, were refilled as needed. The main hot entrées for herbivores were falafel, freshly mashed fava beans (foul moudammas), stewed chickpeas (fatta), and thin Arabic bread (saj). Keeping us full well into the afternoon, we opted out of foraging for vegan options at the Iranian-themed dinner buffet and enjoyed a light supper at the Summer House restaurant instead.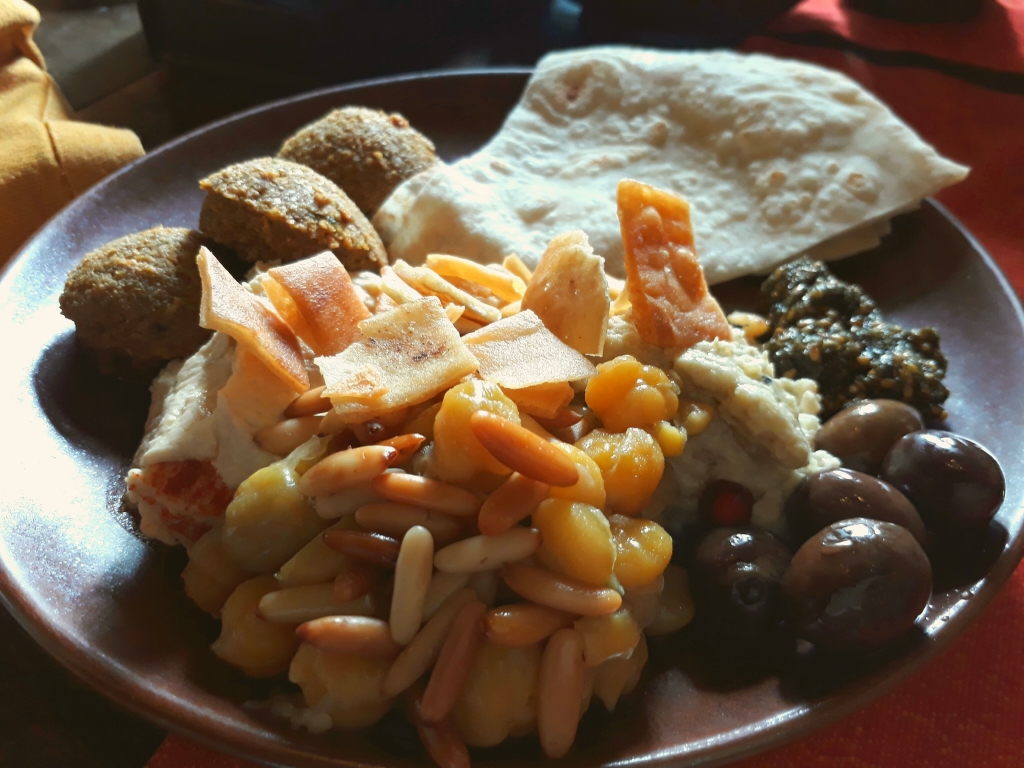 For dinner, Sous Chef Patricia personally reviewed our dining options for the evening. Vegan items were few on the menu but clearly labeled, with several others that were easily modifiable. My children opted for tomato soup topped with croutons and a side of broccoli.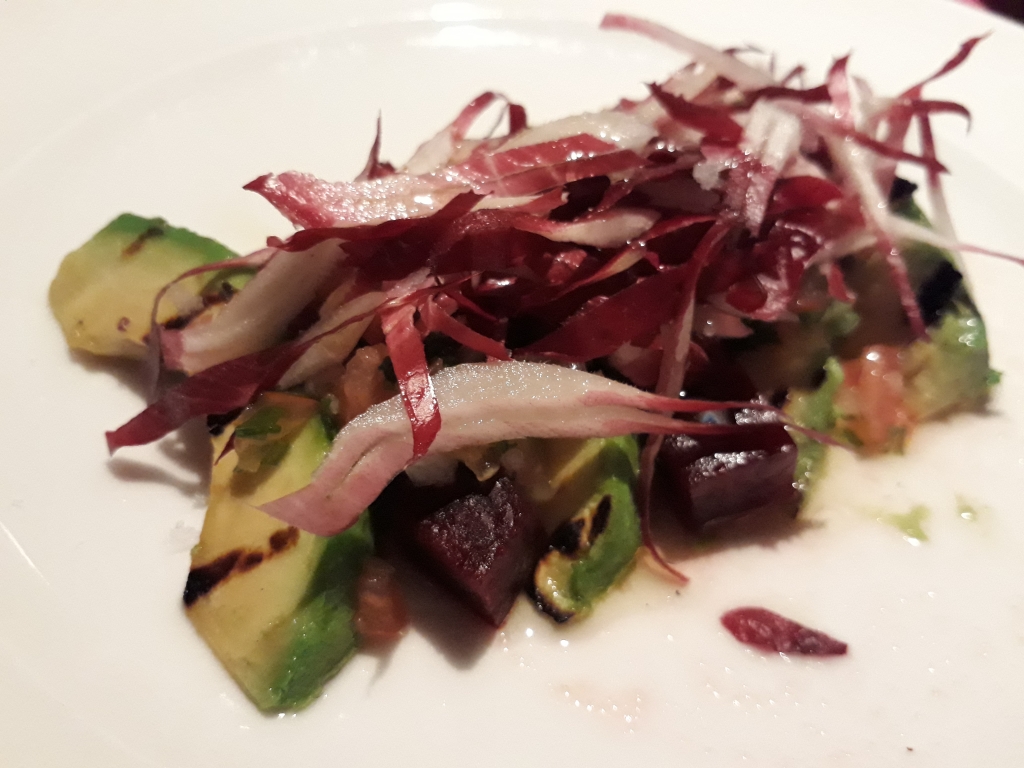 The grilled avocado and beet salad won my vote, followed by the most amazing Peach Balsamic Gazpacho (ordered without the sour cream). If you can imagine slurping your favorite ice cream as it melts, then you know how disappointed I was to see this unique combination of flavors end.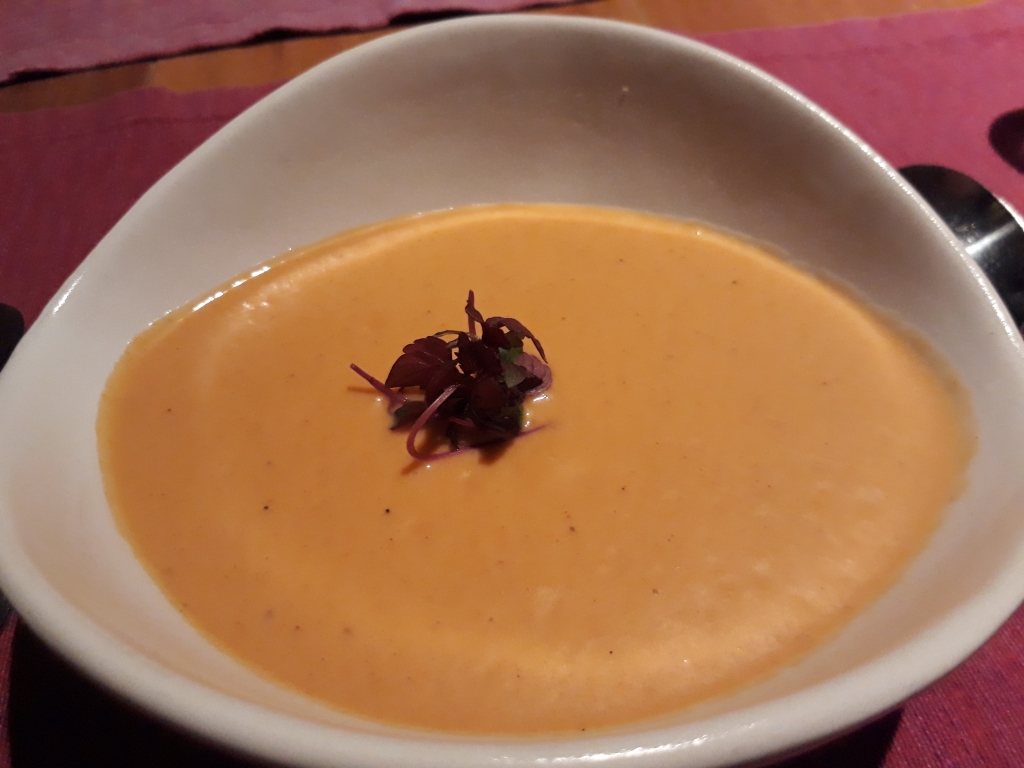 A quinoa and avocado salad cup, followed by a grilled eggplant and squash salad complemented the extra helpings of hummus well. Hot vegan entrees were lacking, but the light meal left ample room for one of several vegan dessert options. Each of the sorbet flavors were tempting, but I couldn't pass up the raw chocolate avocado pudding topped with fresh berries. It wasn't sweet enough to feel indulgent and it capped the night delightfully.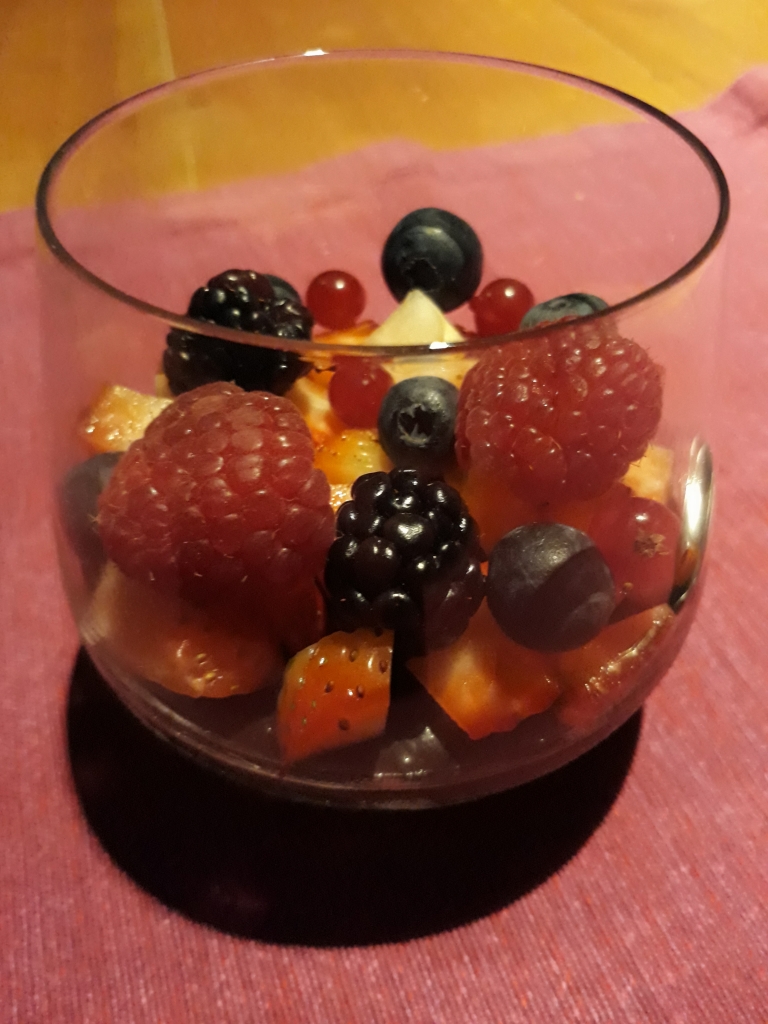 Leaving the next morning after another generous breakfast buffet was hard. It was tempting to squeeze in one more yoga session at the spa, one more archery lesson on the premises, or one last dip into the villa's private pool, but we knew our stay in paradise had to end at some point.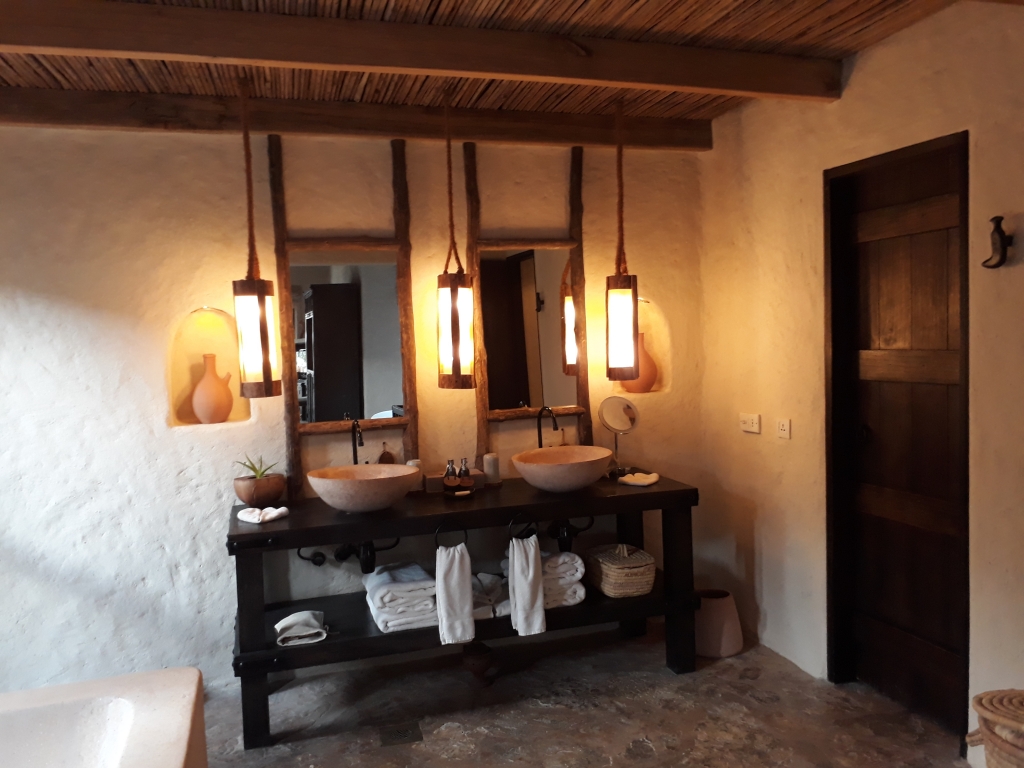 We took note of the elements that make Six Senses unique: glass water bottles, stone floors, cotton sheets, palm-reed ceilings, organic body products, and locally sourced foods. But beyond the material, there was a palpable warmth felt from all staff members, both local and international, who love what they do and share in the oasis they uphold. Instead of delaying our departure, we bade farewell to our butler-turned-friend Julius, collected our belongings and left with the lingering scent of sustainable luxury that we'll never forget.