Ever since Tel Aviv has been known as a vegan hub, I have been wanting to travel here. Finally I got a chance to go to Tel Aviv and I was not disappointed!
As soon as we got to Tel Aviv we got a taxi to the Abraham Hostel, which was a nice place and the staff are very friendly and helpful. Then we walked down Rothschild Boulevard, which was really nice and a good place to spot Bauhaus architecture. We went to Meshek Barzilay and had the sprout salad, three cheese platter, seitan burger, pumpkin steak, apple pie and chocolate cake. The food here was really good, the cheese platter and pear pie were the highlights. I would definitely come back to Tel Aviv to have this pear pie again!
We had a day trip to Jerusalem with Bein Harim tours, booked through Tourist Israel, both are really nice companies and Tourist Israel are very quick at answering emails and questions. I really enjoyed Jerusalem and seeing the Tower of David, Dome of the Rock, the Wailing Wall, Mount of Olives. We also went to the Church of the Holy Sepulchre, and here you can touch Jesus' coffin and the place where the cross was in the ground. Our guide led us around the different quarters and to some of the stops on the Via Dolorosa. We went to the Mahane Yehuda Market, which was very busy, but we managed to buy bread, hummus, bananas, dates, nuts, figs and peaches for lunch. Jerusalem was just as I imagined, I only wish I spent more time there.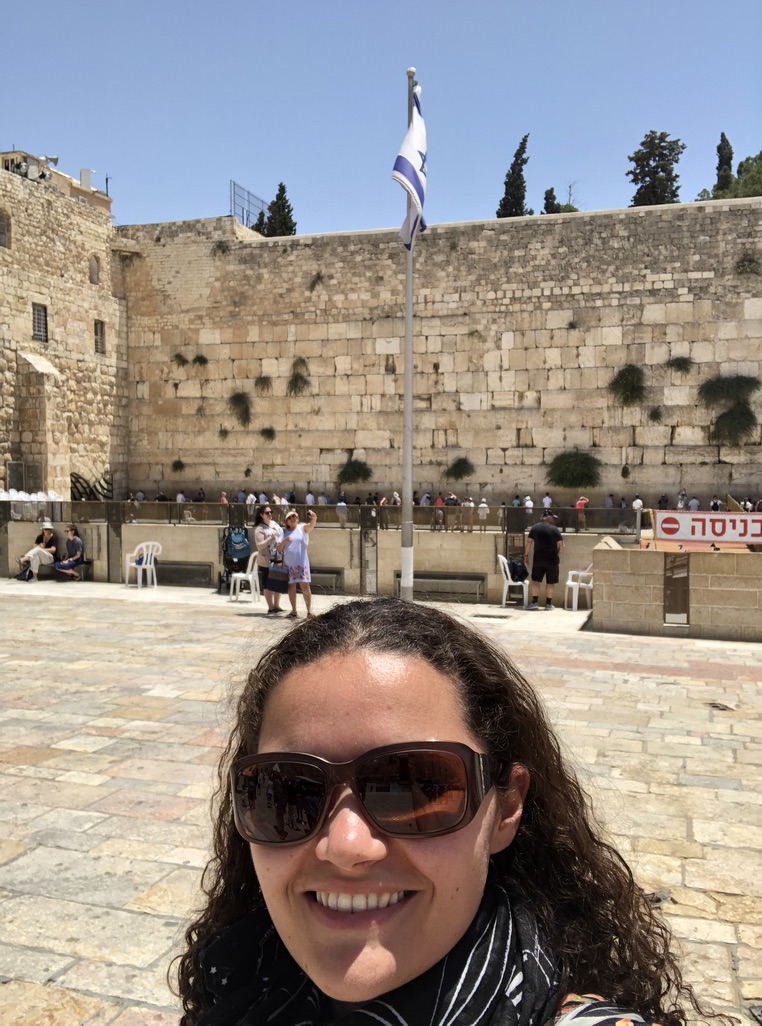 While in Israel I had to go to the Dead Sea and see if it could turn back time on my skin, it didn't although my skin was very smooth afterwards. We combined the Dead Sea with a trip to Masada, which is a fortress in the Judaean desert with impressive views of the Dead Sea. It is famous for the siege of Masada by the Roman army and led to a mass suicide of the Sicarii people in the fortress.
Another vegan place we tried in Tel Aviv was Bana, it is a new restaurant with enthusiastic staff and tasty food. We tried the baked aubergine, burger, leafy salad, peanut butter cookies and apple pie.
The vegan fast food restaurant Nature Boys was right next to our hostel so of course we had to try it. We got the protein burger, mushroom burger, quinoa salad, sweet potato fries. I loved the concept that everything is vegan and nothing is fried. The food was good if a little greasy, but I really enjoyed the mushroom burger.
Near to the hostel was a vegan pizza restaurant called The Green Cat, we tried the large pizza with one side seitan/mushroom and other side artichoke/olives. The pizza was very big and tasty, my boyfriend said it was one of the best vegan pizzas he has tasted (the best was in Naples and Gothenburg).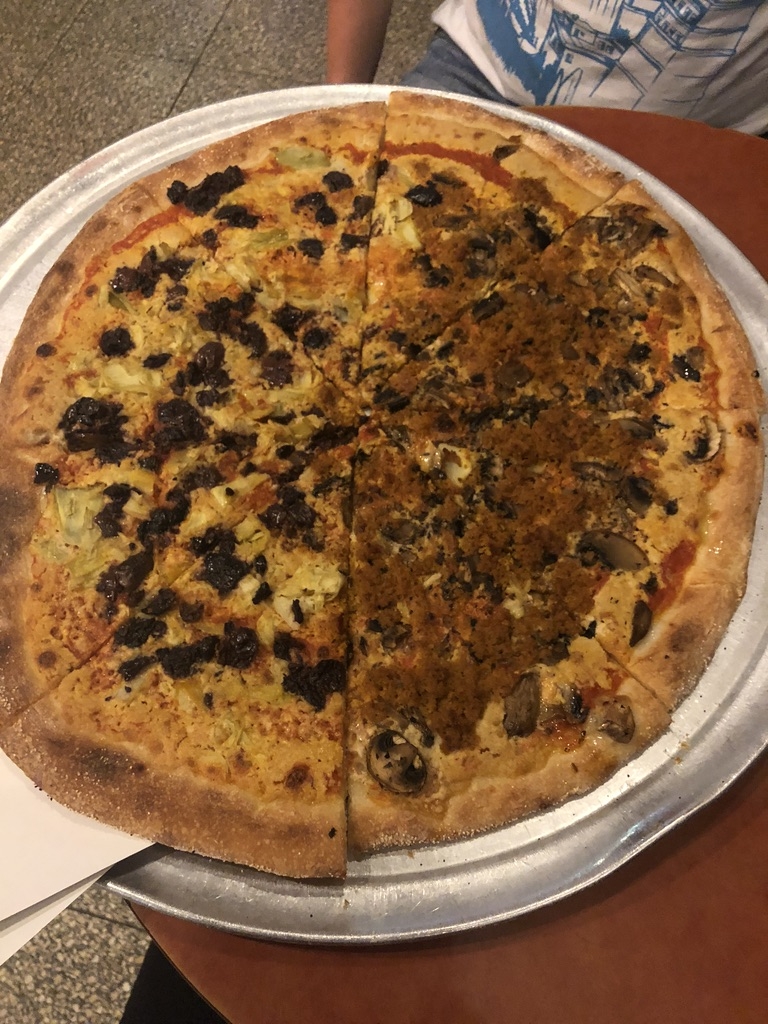 In Israel I had to eat hummus and falafel, and one place that was recommended was HaKosem. We tried the hummus plate and falafel wrap, and this was the best hummus I have ever tasted. The bread/wrap was delicious as well. I got a tip as well that the best hummus restaurants make their hummus in the morning so try and go as early as possible (I saw that they can open at 700am!) but definitely before 3 or 4pm.
In Tel Aviv it was lovely to walk along the waterfront and go on the beach. We tried a really nice ice cream shop that clearly labelled the vegan options called Arte. We tried the chocolate, hazelnut and raspberry flavours and they were really nice. Around the streets of Tel Aviv you can find amazing street art as well.