Wow. We were not expecting the overflow of vegan food in Dubai! Full vegan shops, cafes, organic grocery markets, the whole sha-bang! And not to forget how vegan friendly traditional arabic restaurants are. Here's some of our favorite vegan places we got to try in Dubai!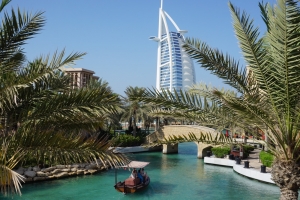 Comptoir 102 was our first stop and it surely dressed to impress! You walk into a cute boutique-looking store and find yourself all of a sudden amidst a cute healthy cafe. It's a mix of healthy food, art, design, and style. The cafe isn't 100% vegan but they are organic and completely dairy free and even have raw vegan options available. They change their menu daily based on the season and what is locally available!
"Our philosophy behind the café is to offer a more conscious and healthy lifestyle by bringing more sustainable and nutritious food to our guests."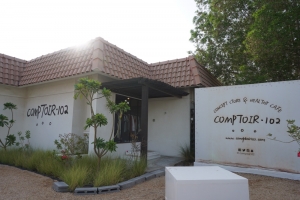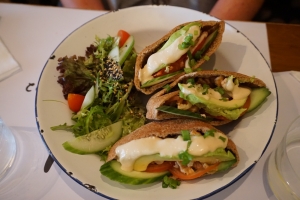 Self-proclaimed the best vegetarian restaurant in Dubai, this Indian restaurant focuses on sattvic foods.
"Sattvic food places emphasis on vegetarian ingredients that are fresh, seasonal, and naturally sourced."
We were spoiled with dish after dish of vegan and oil-free options and even got a special vegan dessert made from lentils that tasted like fudge! I'd say this restaurant is one of our top favorites from all of Dubai!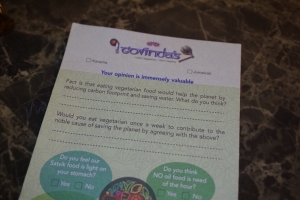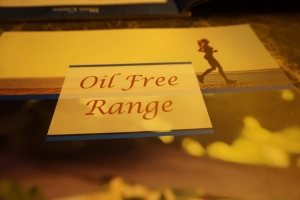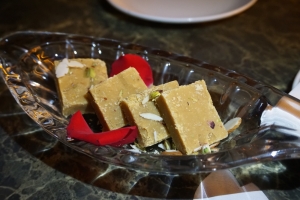 Don't be fooled by the surfboards and apparel when you first walk in, this is not only a surf shop where you can get surf gear and take surf lessons, but there's a cafe that's soon expanding and has a ton of vegan options (especially breakfast). They have amazing acai bowls and a few different vegan pancake options. It has a cool relaxed beach feel and a very inviting atmosphere. The staff was super friendly so be sure to pop in and let them know VeganTravel sent you!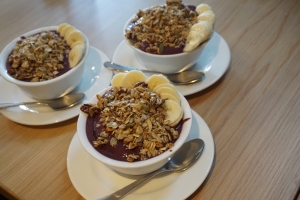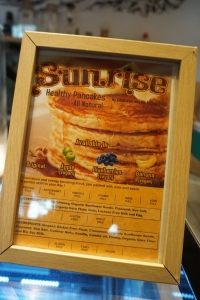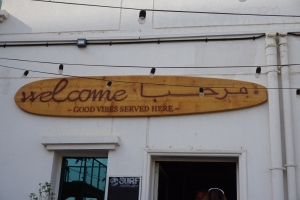 Right next to the Surf House is the Surf Cafe (totally different place, unrelated). They are a bit more expensive but have a bigger variety of vegan options (and acai bowls, because those are my all time favorite breakfast food). The Surf Cafe in contrast to the Surf House is a much better atmosphere if you plan to sit and stay for awhile, or even catch up on some work.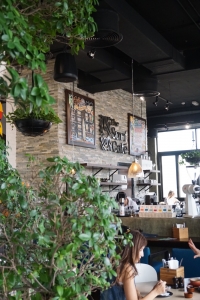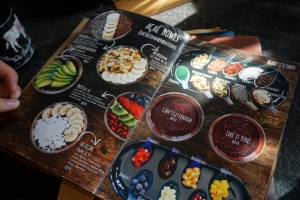 If you're looking for some specialty vegan products, maybe some similar to what you might find in America, check out LuLu Hypermarket! They have a whole section specializing in dairy free, gluten free, sugar free and other allergen free foods. They also have a bulk foods section where we got a ton of dates for just a couple bucks!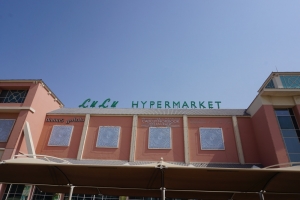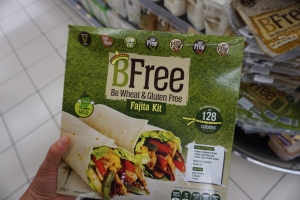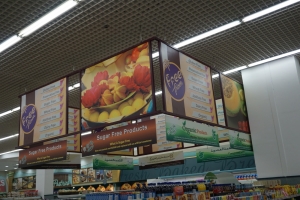 We had to try some authentic Lebanese cuisine while in Dubai, so inside the Dubai Mall we came across Wafi Gourmet. After eating here, Lebanese food became one of my new favorites! We ordered just a ton of sides to eat with the puffy bread (I don't know what the traditional name is for this pocket of deliciousness). We got hummus, eggplant baba gahnoush and tabouleh. Their food tasted fresh and authentic, and we asked if they could exclude pouring oil over top of the baba gahnoush and hummus, I feel like it takes away from the real flavors of the dishes. We got some Baklava on the way out, which traditionally should always be vegan! GAH it was all just SO GOOD!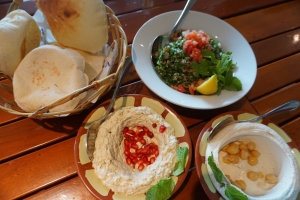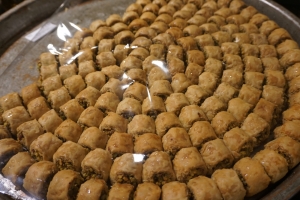 Another grocery option to wander the isles in for hours reading labels of fancy vegan foods and wishing you could just stock your pantry full of EVERYTHING! This place seriously is like the Whole Foods of Dubai. Low key the best part of our trip (lol just kidding….but really). We even managed to find Amy's Chili, which is my all time favorite Amy's product. All we needed was some vegan cornbread to go with it….OH WAIT–they had that too! And not to mention their cafe with an amazing vegan breakfast. And dare you go to their website… the curser turns into a cute lil bee…amazing.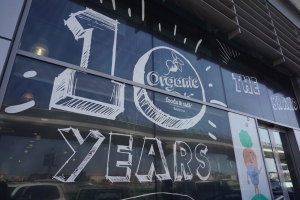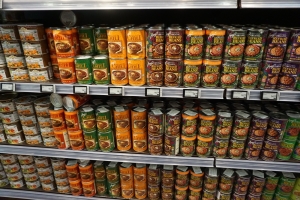 We managed to check out both Baker & Spice locations because it's just THAT GOOD. The one was closed for renovation, so we hunted down the other across town because we were told we had to try it. Their cafeteria style menu of cold salads has a large variety of vegan items. You just pick a few salad options and you'll find yourself sitting behind a plate of deliciousness and health. Just look at these plates of food we got! And it's right on the water in the Marina so on a nice day you can sit outside and enjoy the beautiful view while you eat!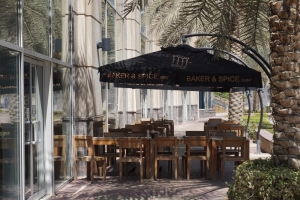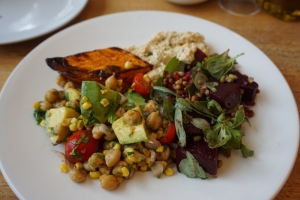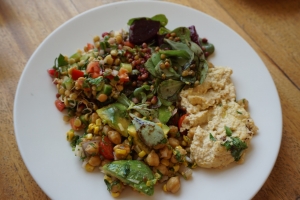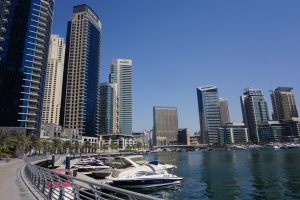 Dubai is HUGE so these are just a few of the spots we got to check out! Definitely take any opportunity you can to visit Dubai. We enjoyed our time visiting this beautiful city and would love to come back again!
You can find more from Me and Shae here:
https://www.youtube.com/lifestylewithme
https://www.youtube.com/heyshaee
https://www.youtube.com/vegantravel
Instagram: @shaedynmann @marissa.kai
Snapchat: @shaedynnn @marissa_kai
Blog:
Marissa: https://www.vegantravel.com/vegan-traveler-blog-marissa/
Shae: https://www.vegantravel.com/vegan-traveler-blogs-shae/    
Team Page: https://www.vegantravel.com/vegan-travelers-shae-marissa/
Contact us:
Marissa@vegantravel.com
Shaedyn@vegantravel.com