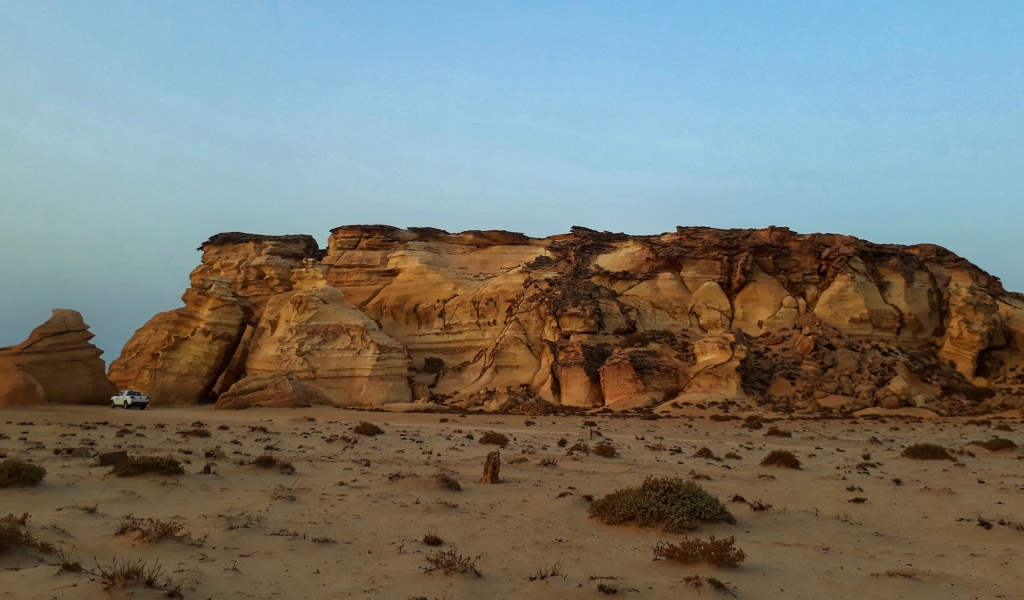 If you're planning an extended stay in either United Arab Emirates (UAE) or Oman, it's pretty easy to cross the border and see what the other side has to offer.  Cities like Dubai and Abu Dhabi have an admittedly faster pace and attract the attention of international artists, museums, and universities, but Oman has a natural charm in its beaches, mountains, and traditional souq markets that can't be contained in skyscrapers, artificial islands, or seven-star hotels.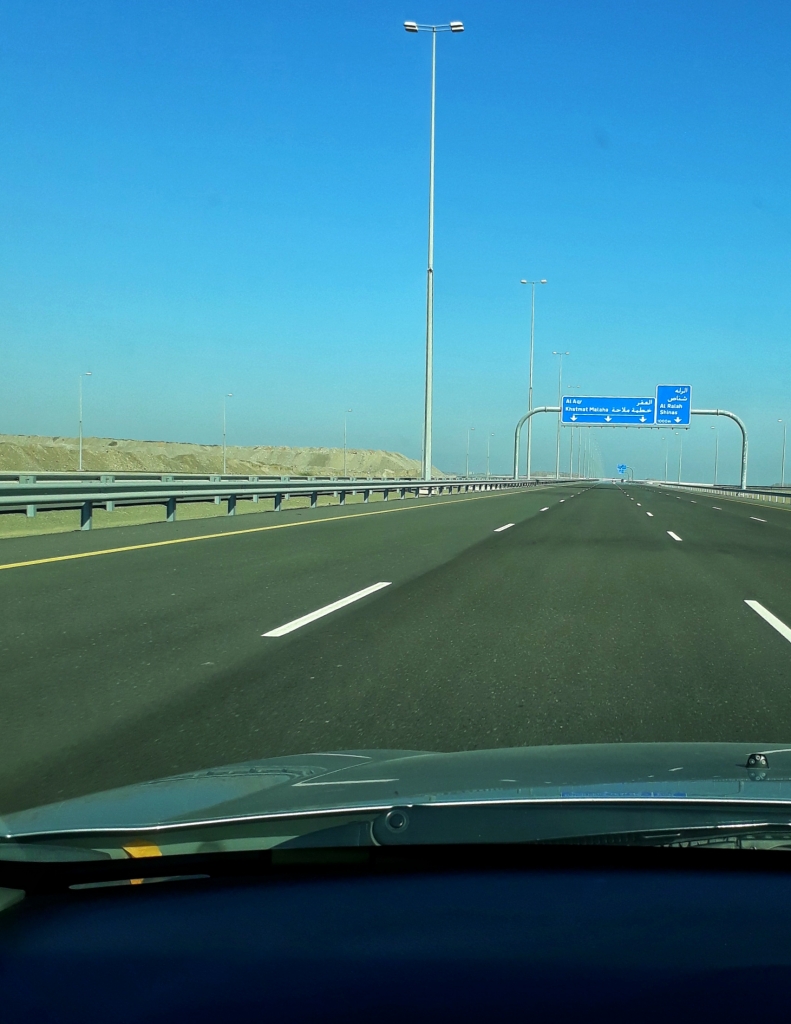 Rail is not an option, but if you plan on traveling between the countries by bus, just be patient with the border crossing queue and enjoy the ride.  If you plan on renting or driving your car, make sure it is insured in both countries.  If not, you can buy short-term vehicle insurance at the border.
Speaking of borders, it's important to note that not all borders between the countries are open to non-Gulf citizens. Google Maps will show you the quickest route, irregardless of border permission, so do some research first. Hands down, the easiest border from Muscat is Khatmat Malaha in Sharjah.  When driving north on the Batinah Expressway, signs for Khatmat Malaha will appear and then you exit at Musandam Port.  Khatm al Shikla is also a popular border crossing, as well as Mezyad, both in Al Ain.  Entry between UAE and Oman requires a valid passport and a visa, so be sure to check UAE entry rules in advance.
Once you're in-country, be vigilant about adhering to speed limits, national laws, and respecting local customs during your stay.  Unfortunate travelers have ended up fined or in jail for indiscretions that they were not aware of in advance.
Make sure that your vegan fuel tank is amply filled on the Oman side of the border by checking this Vegan Guide to Muscat.  On the UAE side, you'll be spoiled for choices but below are my three personal favorites.
Beyond Burger at Bareburger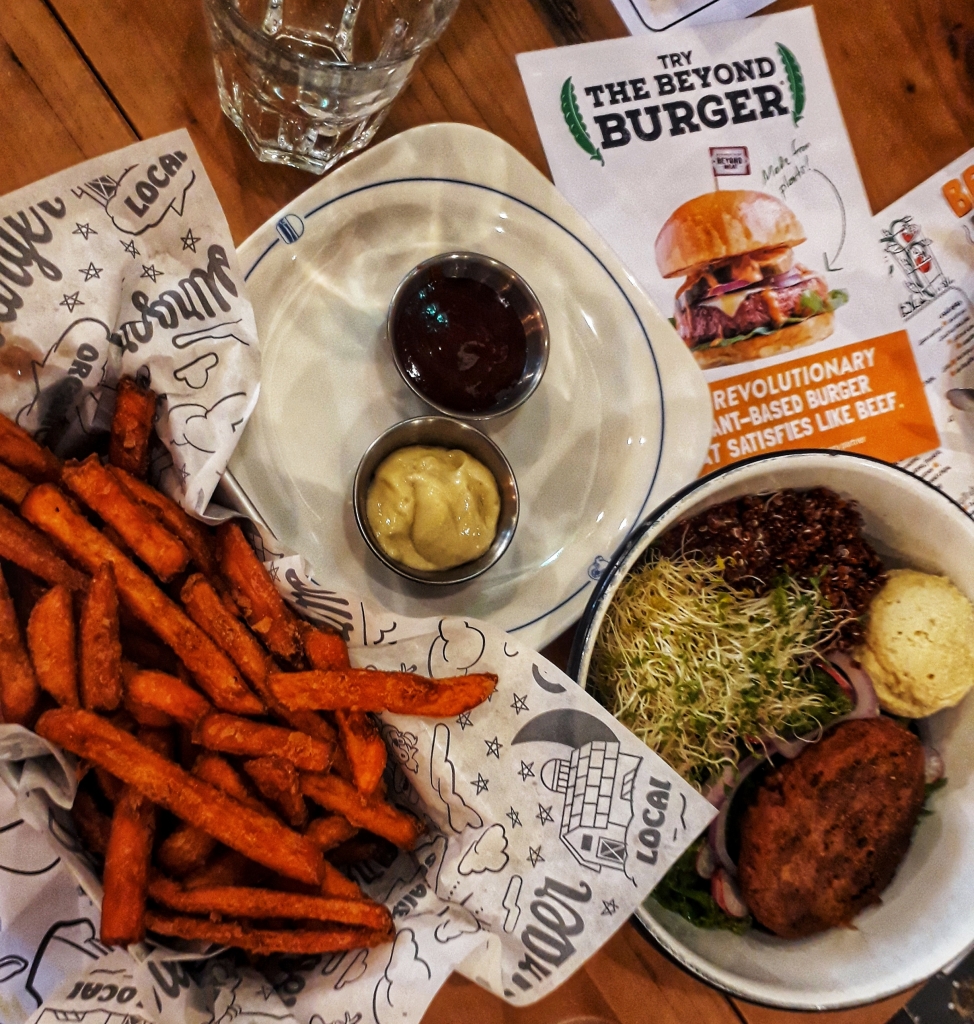 Since September 2018, the organic burger chain has started serving Beyond Burger which is shining amongst the already stellar vegan options like Sweet Potato Quinoa and Black Bean burgers.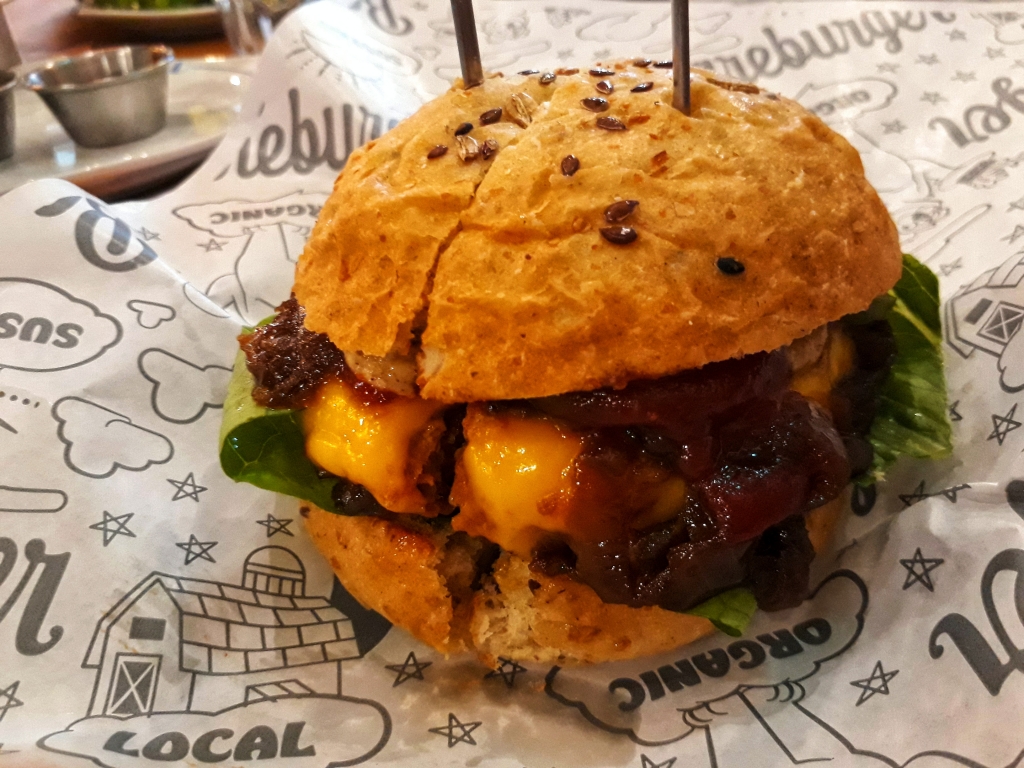 Freegan Pizza at Freedom Pizza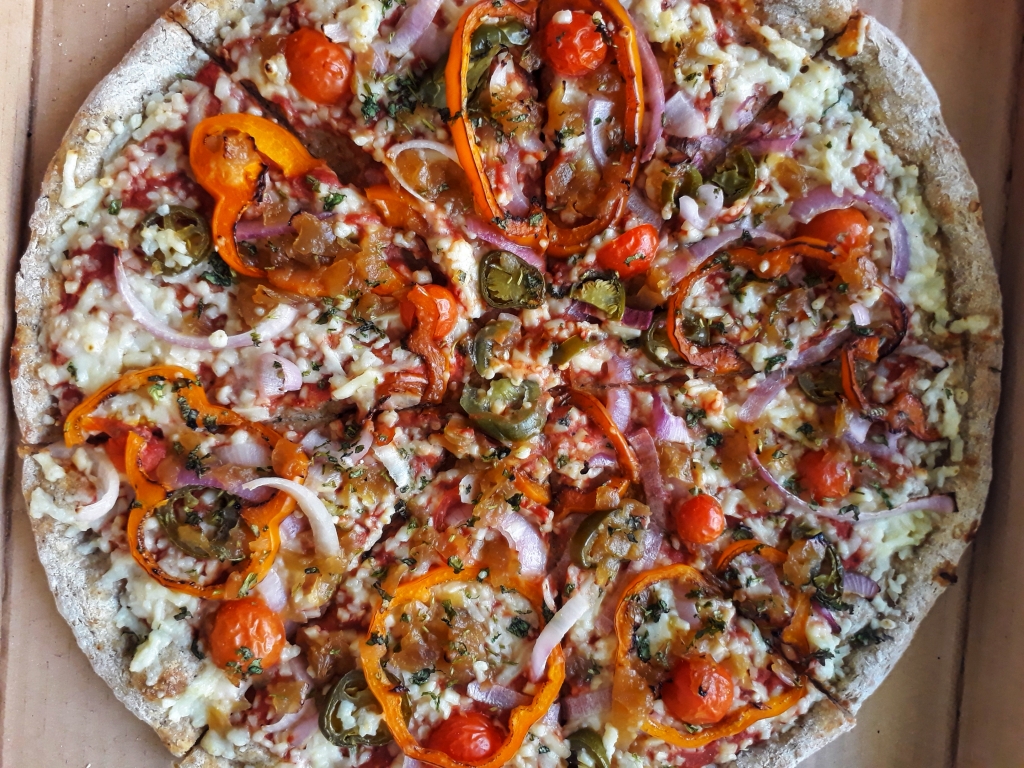 Farm-fresh veggies and vegan cheese make this sweet and spicy pizza outstanding, especially with the new cauliflower pizza crust.  So, now your vegan pizza can be totally gluten-free too!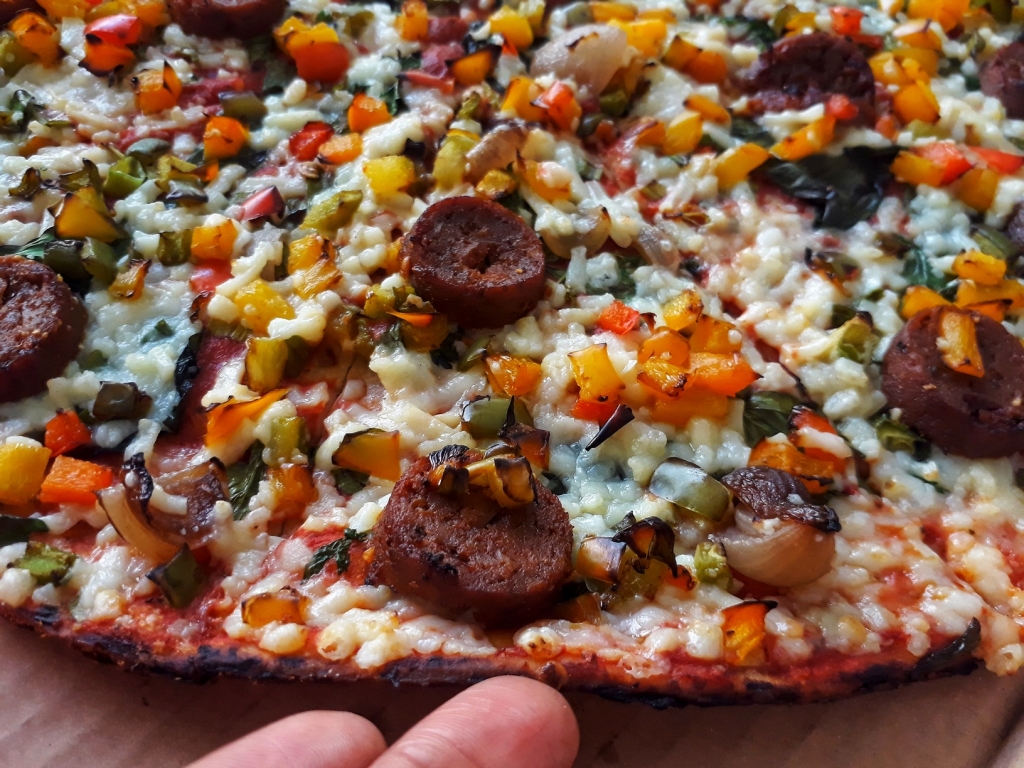 Melanzane al Forno at Pizza di Rocco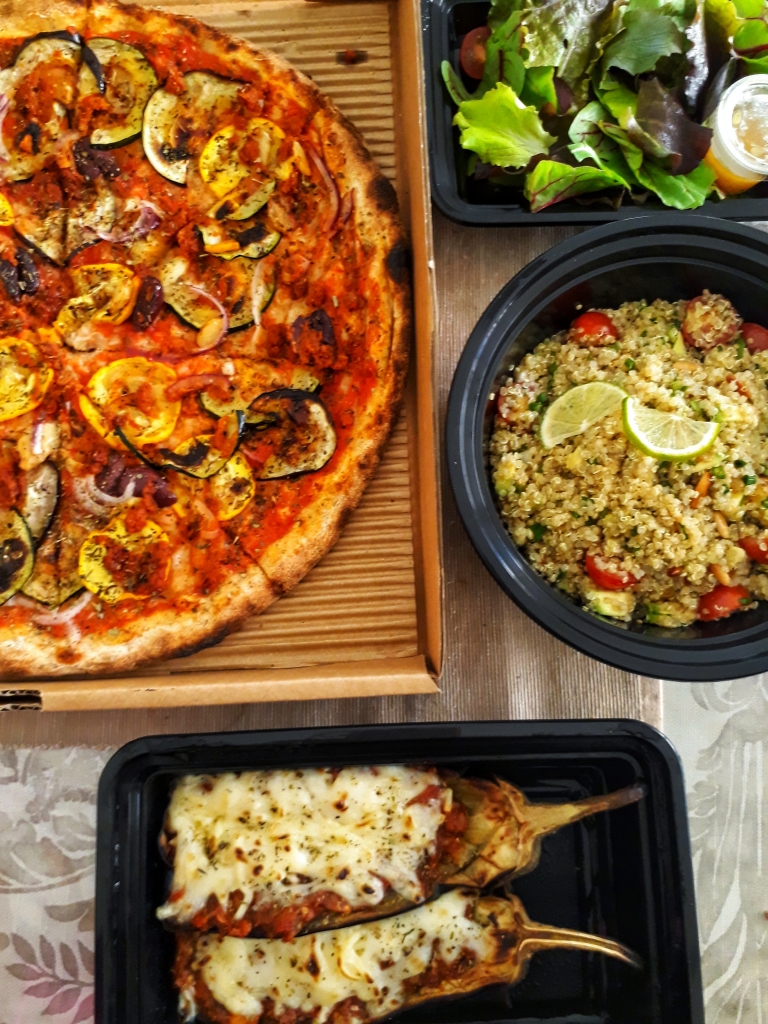 This baked eggplant dish brings the diner into Italian cuisine beyond pizza and pasta.  With freshly prepared marinara and vegan cheese, this eggplant dish is a memorable treat.