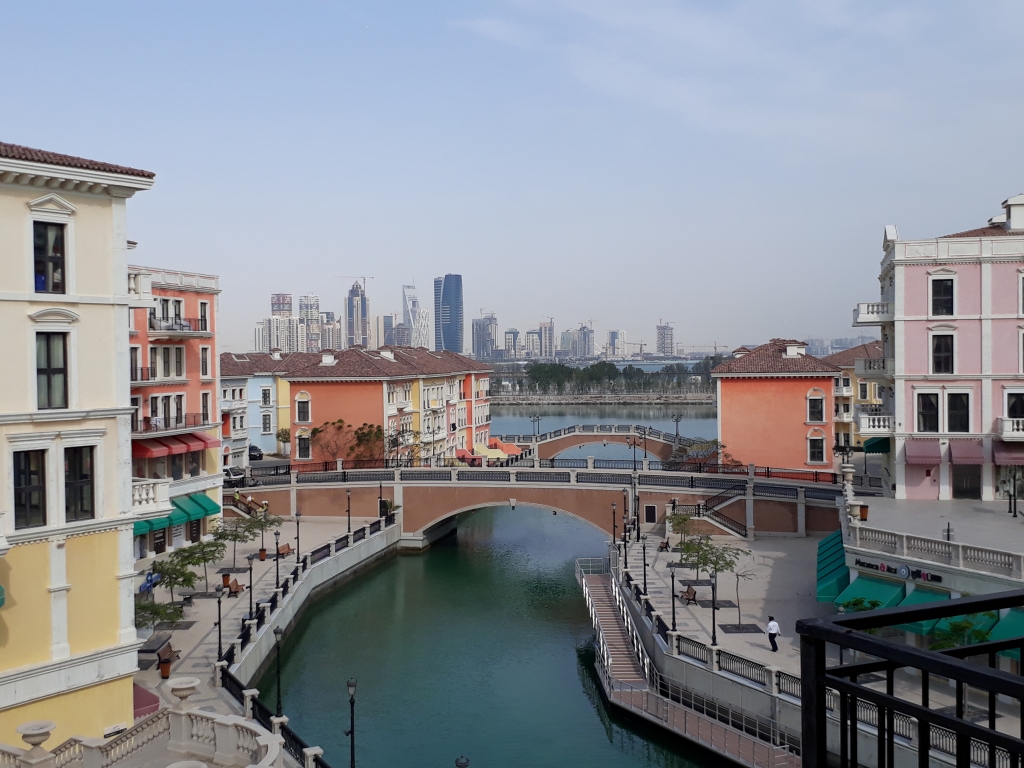 Though I've lived in the Arabian Gulf for five years, visiting Qatar never interested me. When I hear any mention of the world's richest nation, I think of anti-simplicity and wasteful abundance.  However, the opportunity to reunite with old friends and meet new friends arose in Doha, so before I knew it, I was in the center of opulence and surprisingly enchanted by it.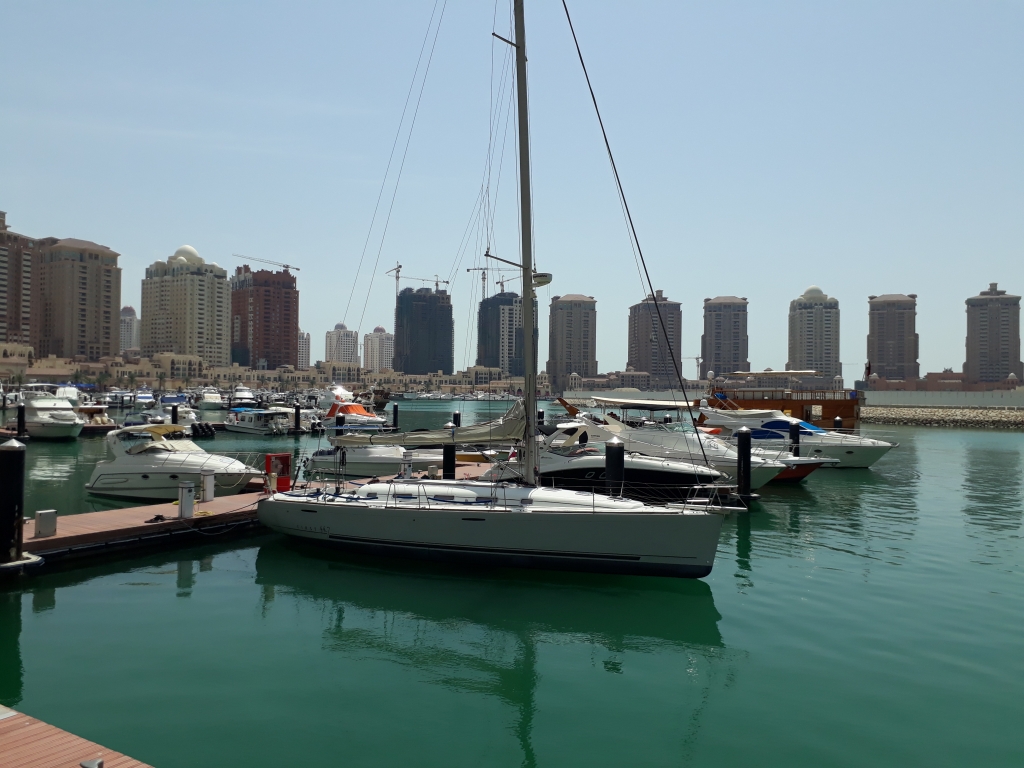 We stayed with friends in The Pearl, a string of artificial islands designed to create a posh waterfront development.  Arriving at night, I couldn't appreciate my surroundings, but when the sun rose over the pastel-colored buildings lining Venetian style bridges and canals, it was breathtaking.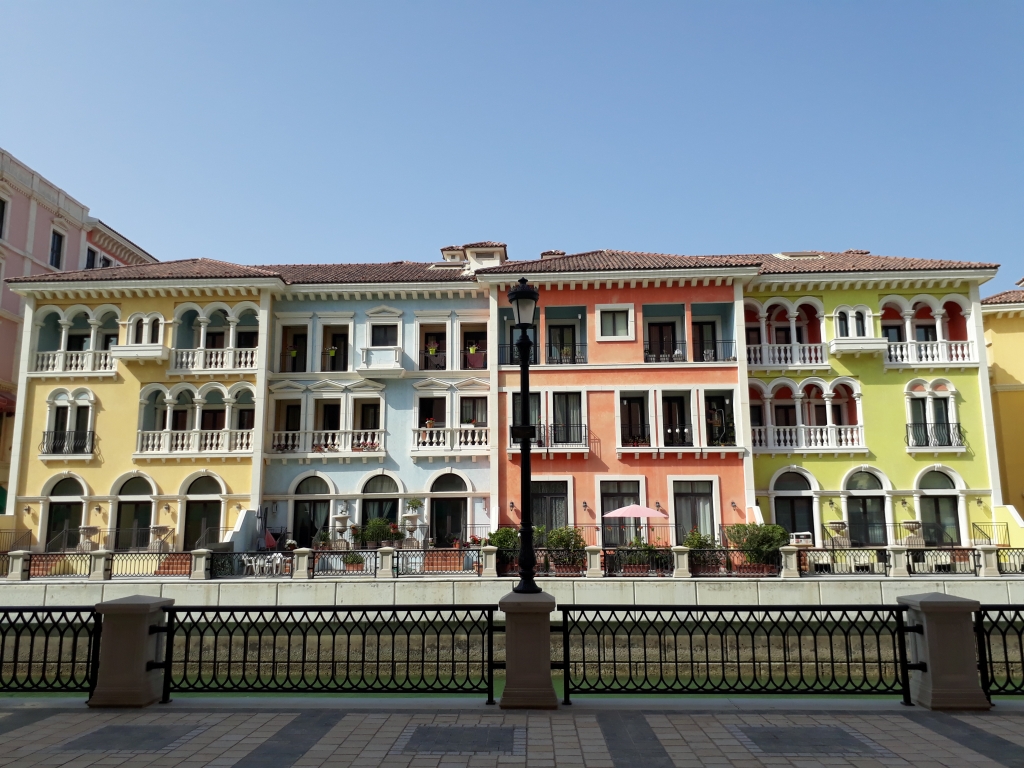 An early morning stroll took me to my first destination—Evergreen Organics, Qatar's first and only vegan café. Having visited and revisited the jungle vibed-oasis via Instagram, it felt surreal to be sitting in the space myself. The living wall, the juice fridge, the faces, and the food had been enticing me for months since their opening and I was glad to indulge.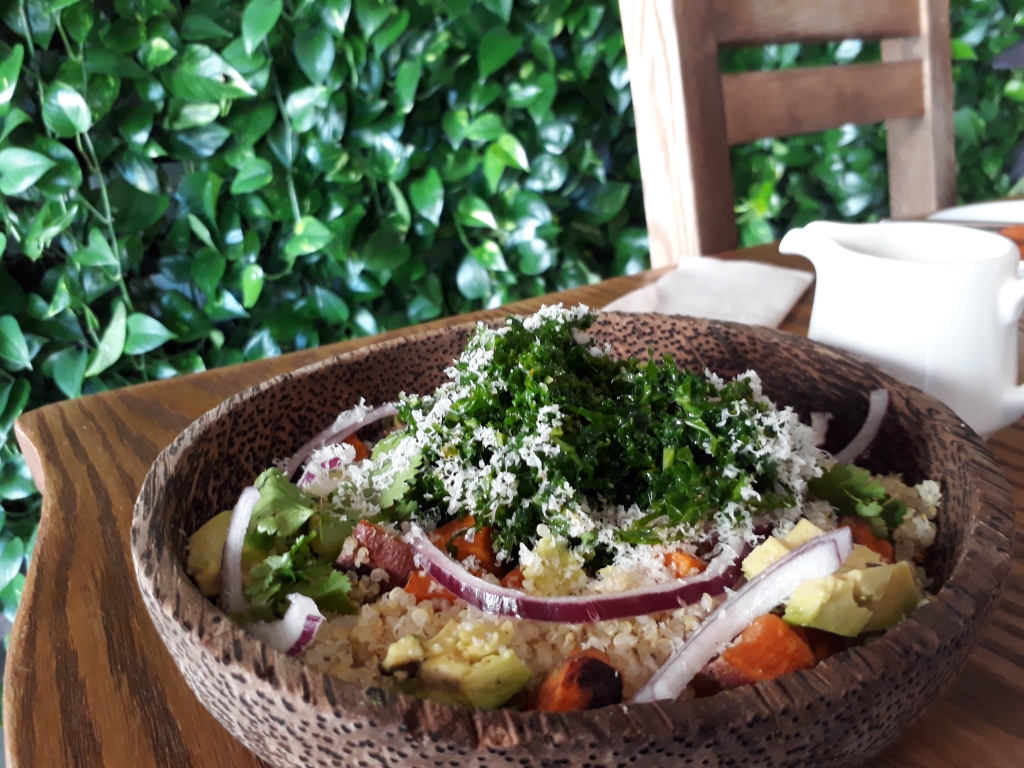 My morning visit was to meet one of Evergreen's owners, but I returned for lunch with family and friends to dig into the fully organic menu. We eventually settled on a spread that included raw Rainbow Rolls, Carrot Ginger Soup, The Baddest Burger, Mezze Platter, and two of their themed meals: the Bedu Bowl and the Jungle Bowl.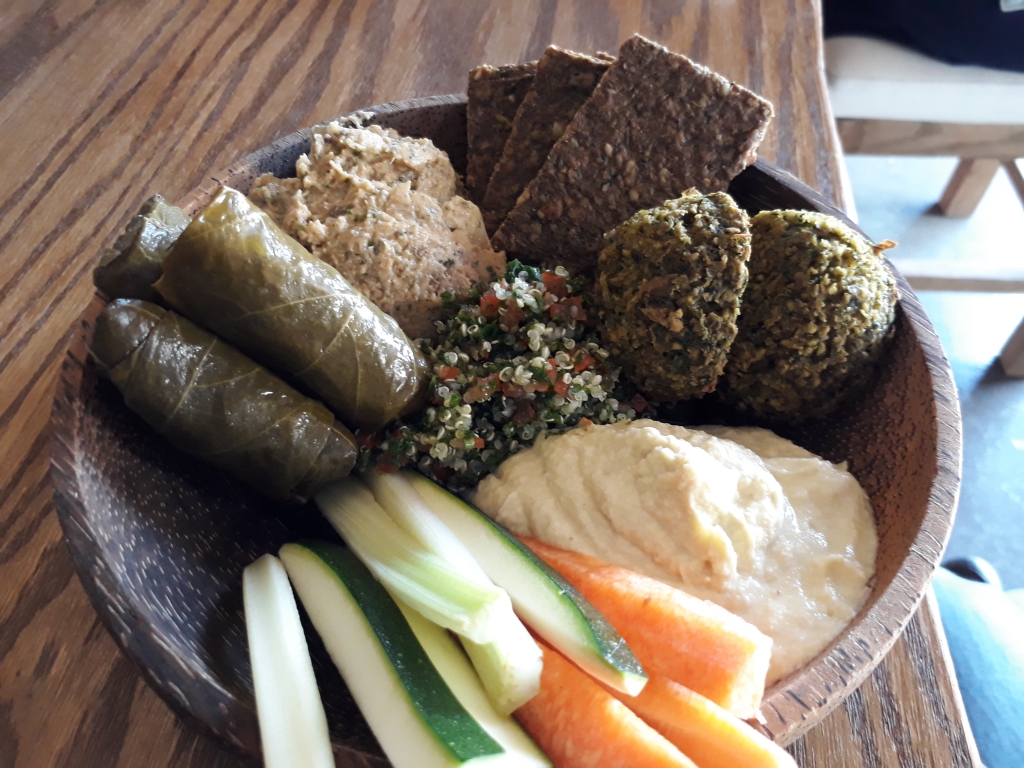 Great attention was paid to not only taste but also presentation. However, we consumed the culinary artwork without reserve and managed to spare room for a chia-based Arabian Dream Pudding flavored with rose water, saffron, and pistachios. I love the effort Evergreen puts into revamping traditionally Arab foods with a plant-based twist.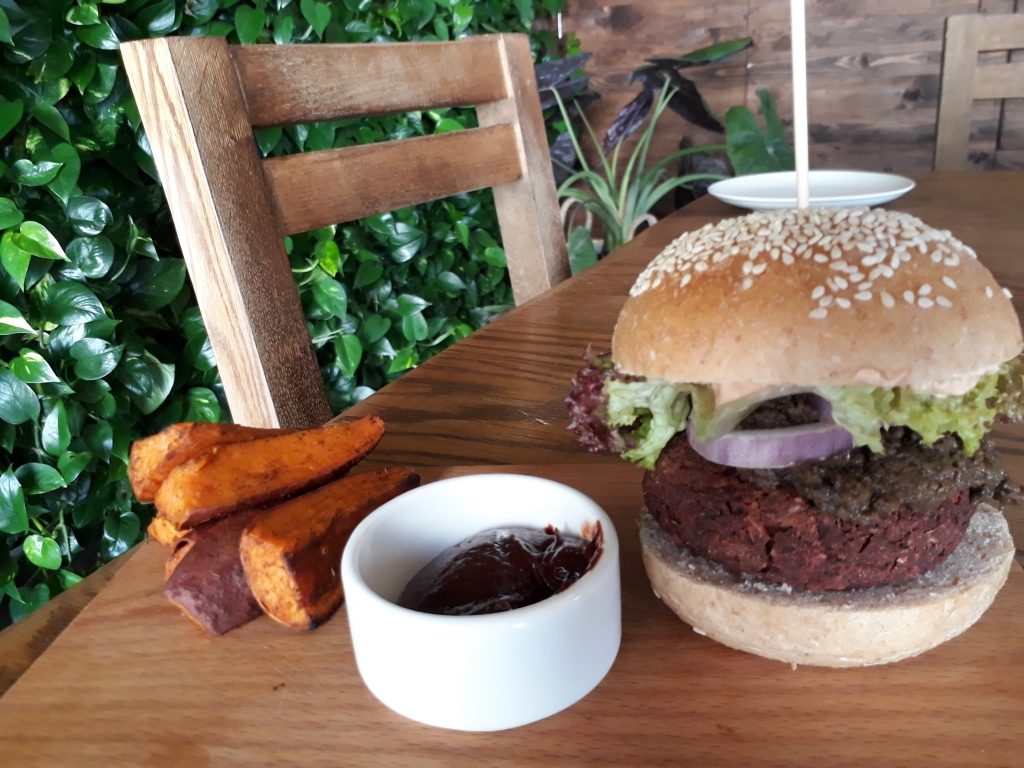 We ventured out of The Pearl to see a bit of the city. The top three sights are the Museum of Islamic Art, Souq Waqif traditional market, and Kantara Cultural Village. With not enough time to see them all, our little jaunt ended in traffic that routed us back to The Pearl for a dinner reservation. At Marsa Malaz Kempinski, an ultra-luxury resort on a secluded island, Executive Chef Vinon had a bespoke vegan dinner waiting for us that we couldn't afford to miss.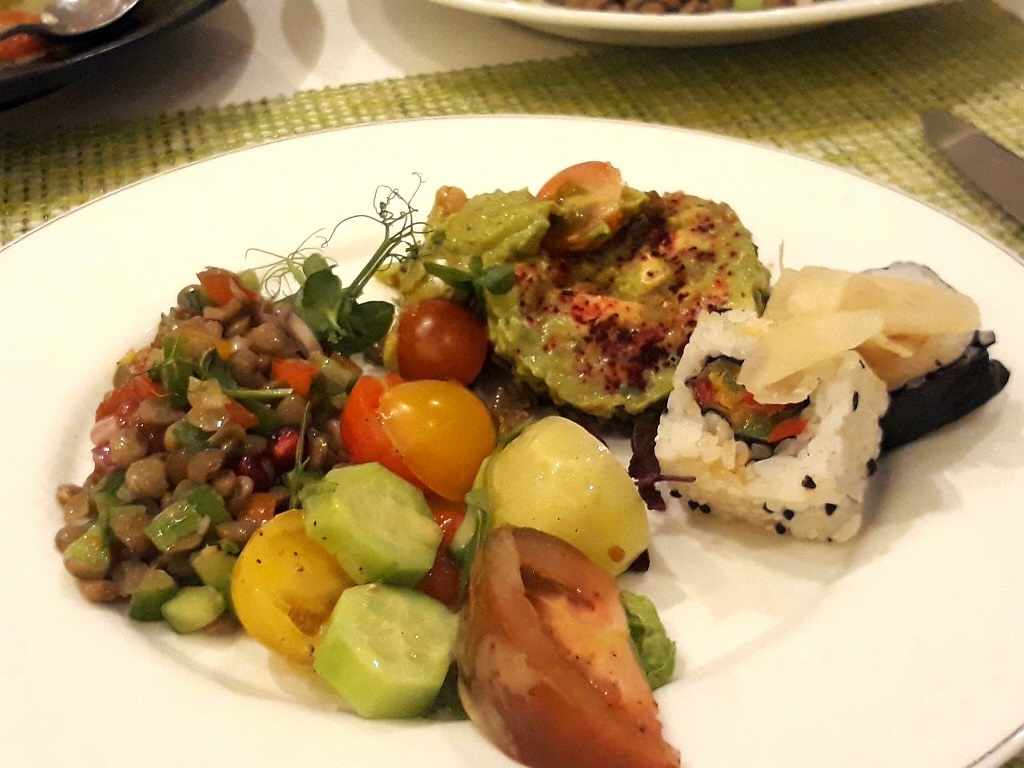 In five courses, Mr. Vinon took our palates around the world with exotic flavors while using local ingredients grown in his own garden. My favorite dishes of the feast were the Smoked Eggplant and Avocado Tambale, Garlic Roasted Edamame, and Cilantro and Green Pea Soup. For dessert, the Pineapple Carpaccio with Berries followed by Dark Chocolate Mousse ended our meal in the sweetest way.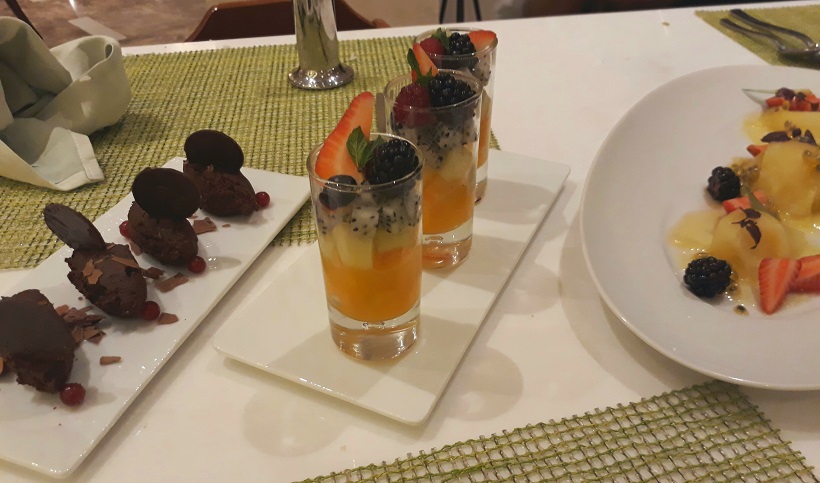 In spite of my resistance to Doha, I was reminded that any place is more than a place, and it's the connection to the people you travel with and to that makes any trip unique. In my case, there were beautiful souls for me to reunite with and new kindred souls for me to meet, so now I'm looking forward to revisiting my wealthy neighbor, Qatar, once again.
Note:  Doha isn't a budget destination by any means. It's the world's richest country and it shows. However, if you happen to be traveling by Qatar Airways, there are layover options for exploring the tiny oil nation.
If your layover is five to 96 hours long, you're eligible for a free transit visa. 
If you qualify for a visa on arrival, the cost is 100 QAR or about 27 USD per person.
Though the airline's complimentary city tour includes The Pearl, there are no stops made for food.