Visiting Petra and seeing one of the Wonders of the World has been on my dream destinations for a very long time. I went on a two-day Petra tour from Tel Aviv with Abraham Tours, they were very good and the tour guide in Jordan was amazing and full of knowledge.
The first day started at 6am by driving to the Israel/Jordan border. The border crossing was smooth for me, although three people in our tour were kept for an hour. We stopped for lunch, which was a buffet and there you could choose the vegan options of salad (lettuce/pepper/tomato/onion), hummus, bread, aubergine dip and cooked vegetables.
We visited Jerash, which is a Roman ruined city and you can visit temples, theatres, gates, colonnaded avenues. The city is very well preserved and the views from the top of Temple of Artemis were stunning.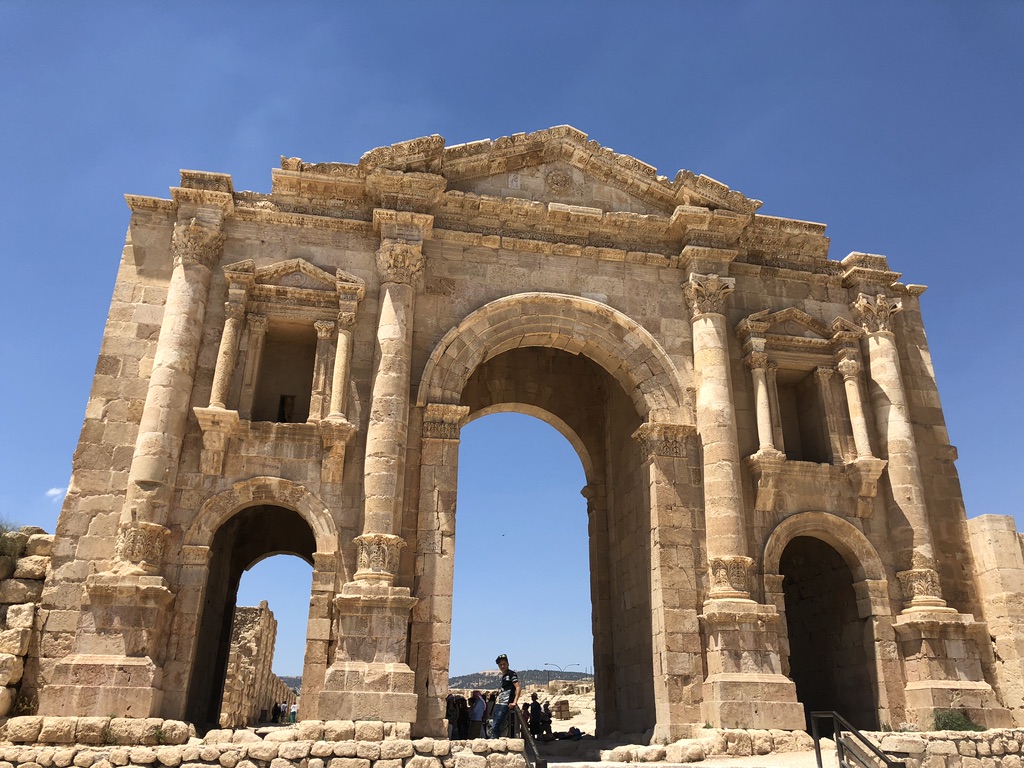 Next we went to Amman citadel, and being on the highest mountain in Amman had beautiful views. There were also artefacts from the Bronze ages, including one of the oldest human head figures in the world (8000-4000BC)!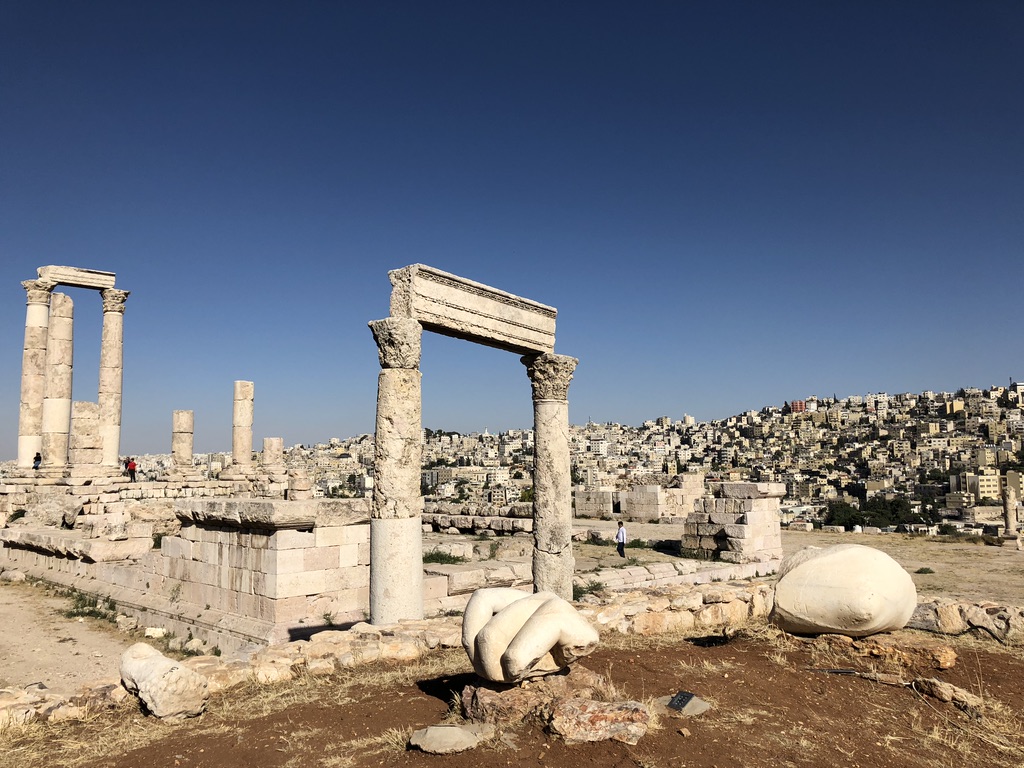 Next we drove to the Bedouin camp, where again for dinner it was a buffet and the vegan options were bread, hummus, salad, cabbage, cooked vegetables, beans. The camp was really beautiful with lights in the mountains. The beds were comfy and was definitely warm enough with all the blankets.
We left at 7am in the morning to Petra and was guided around the Siq, Treasury, Royal Tombs. Then we continued to walk up the 900steps to the Monastery by ourselves, and it was definitely worth it. Unfortunately I did see some people using donkeys to go up and down the stairs, but the hike did not take us more than 40minutes, and even though we were hot (38C) the trek made us appreciate the Monastery even more, and with no animal cruelty! Petra was stunning and going early in the morning was worth it to see the Treasury with no crowds and be able to walk around more freely (and get better photos). I am so happy I finally visited Petra and got to see the Treasury and feel like I was in an Indiana Jones movie!
Then we left for the Israel/Jordan border and this time had to wait an hour to cross, but finally got back to Tel Aviv. Luckily we had vegan snacks with us for the journey, including bananas, dates, nuts, carrots, apples and bread.