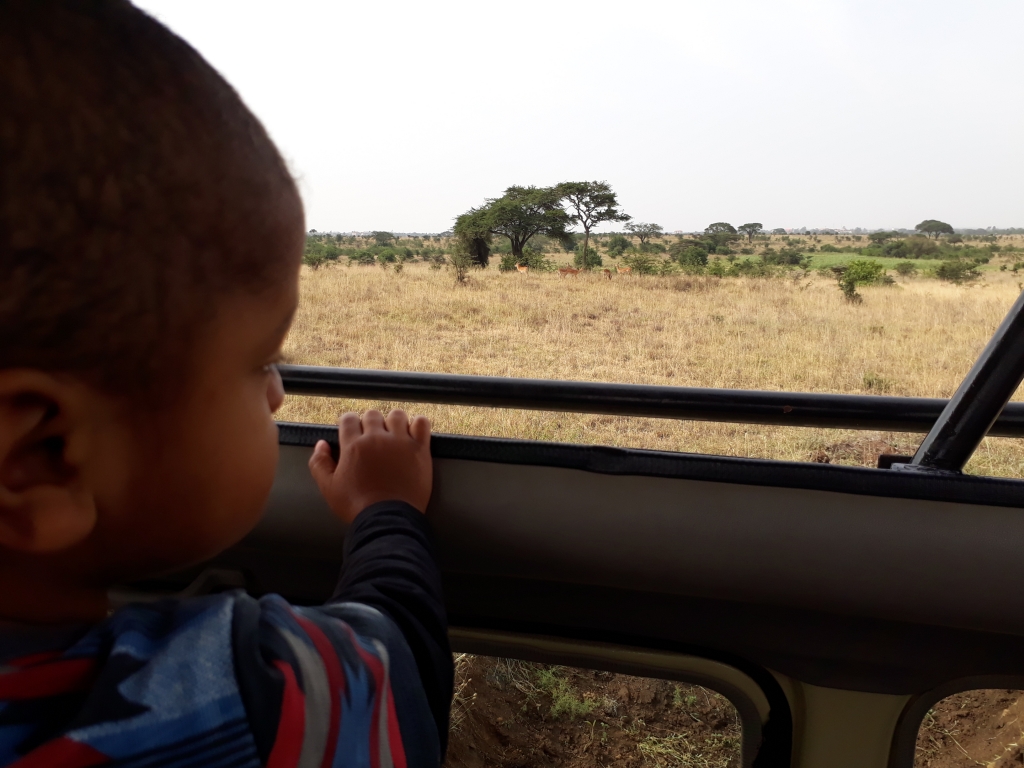 My vegan children have never been to a zoo or animal park. It was one of those parenting decisions that my husband and I made early and had no intent on renegotiating. From America to Asia, we politely decline seeing captive animals in favor of seeing them in the wild, so when the opportunity to visit Kenya arose, we knew a safari trip was on the itinerary.
With only a week to spare for holiday break, we couldn't devote several nights and days to visiting the extraordinary safari destinations of Masai Mara or Samburu. We had human friends to reconnect to in Mombasa and Lamu, so we needed to share our time equitably. Because Nairobi boasts the only nature wildlife reserve in a capital city, we were able to see a variety of wild and orphaned animals up close and personal in a single day.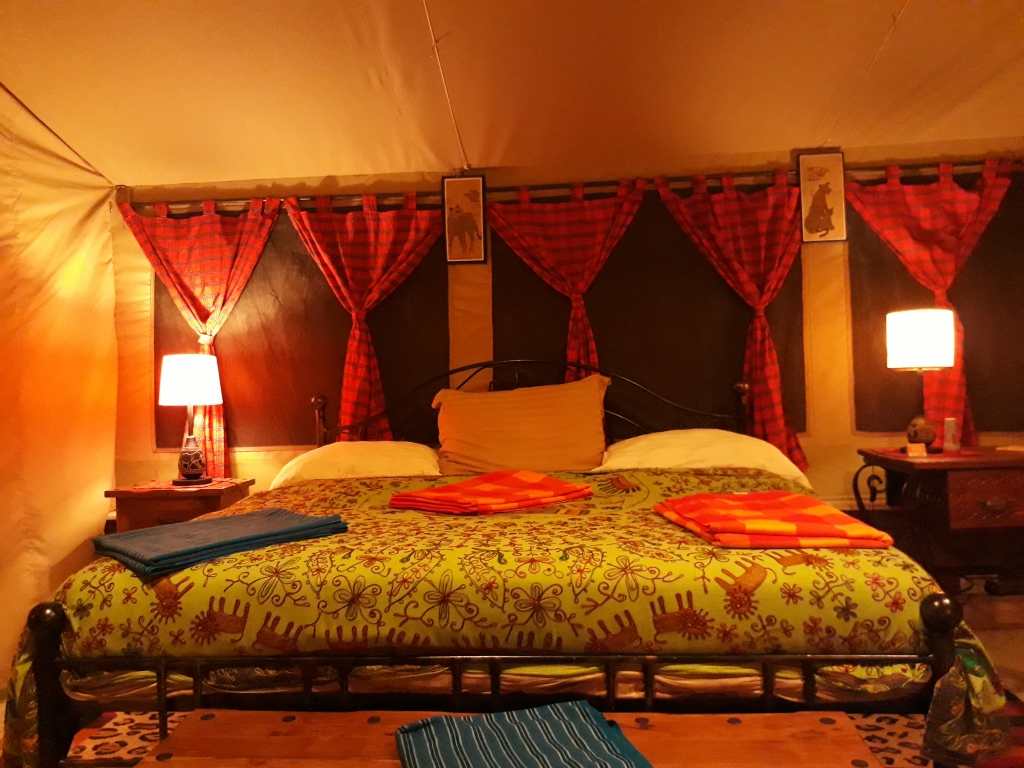 Vegan-Friendly Accommodation in Nairobi
In lieu of "roughing it" at a tented camp, we opted for "glamping" at Anga Afrika, in the quiet suburb of Karen. Each luxury tent was tastefully furnished with rich and vibrant colors and fabrics. With hot water, electricity, and Wi-Fi, we were able to rest comfortably during our two-night stay while enjoying the symphony of nature soothing us in and out of sleep. Though vegetarian options are regularly on the menu, vegan dishes were provided with only a few hours advanced notice. We enjoyed baked beans, sautéed mushrooms, grilled tomatoes, and toast for breakfast and butternut soup, curried lentils, and rice for dinner.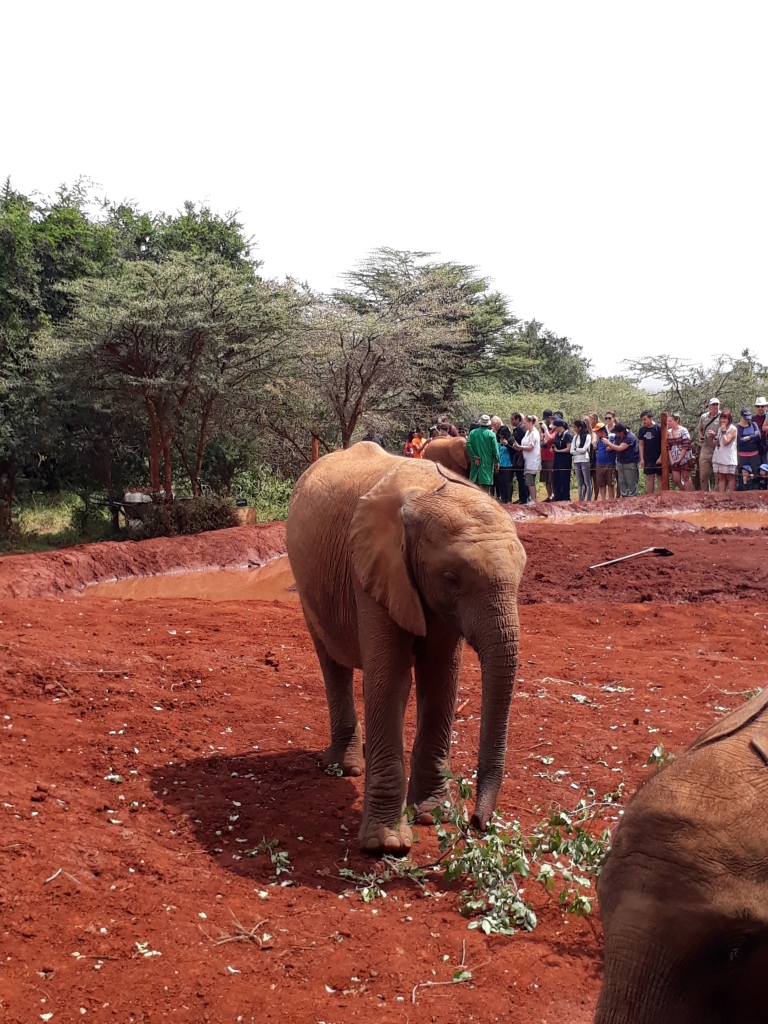 Locally-Owned and Operated Tour Company
With our tight timetable, Africa Safariland Tour efficiently came up with a schedule that would help us maximize our stay in Nairobi. We were picked up right after breakfast and whisked directly to Nairobi National Park for our safari ride. Buffalos, warthogs, and a variety of antelopes were easy to spot, but our guide's watchful eye led us to a pride of lions sleeping peacefully under shade and a beautiful Masai giraffe just before exiting. We then watched feeding time at the David Shelrick Wildlife Trust where orphaned and injured elephants are cared for until they are re-released into the wild. Nearby, the Giraffe Centre serves as home to the endangered Rothschild giraffes.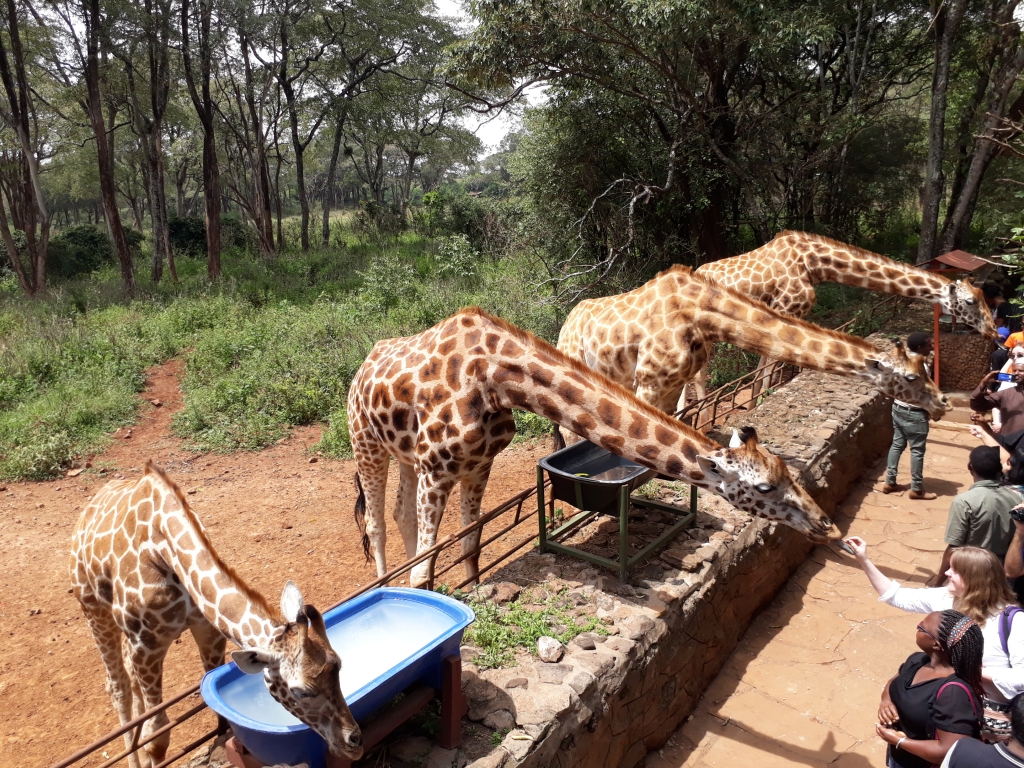 Vegan Food in Nairobi
Starting with my favorite course, my first taste of vegan dining in Nairobi was dessert by delivery.  Sugarpie Cupcakes is a locally owned bakery that makes amazing vegan cupcakes from regionally sourced and natural ingredients.  My favorite was their Vegan Red Velvet Cupcake made with beetroot juice instead of artificial food coloring.  Even tastier than their baked goods is their commitment to women's empowerment and sustainable agriculture.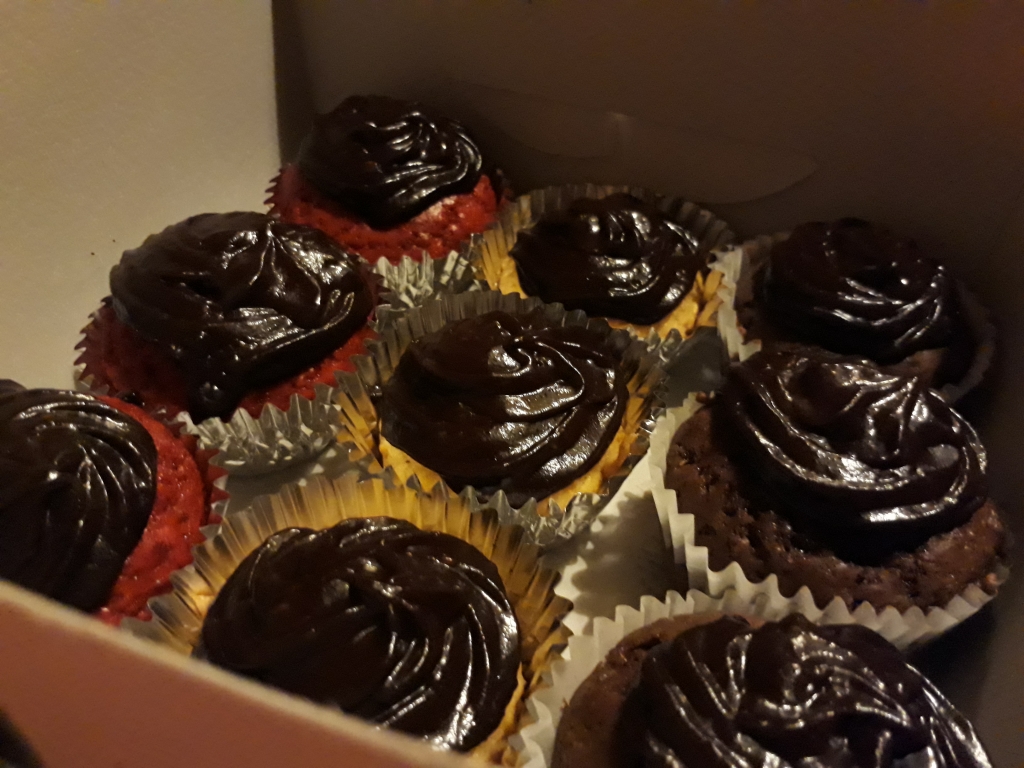 In Junction Mall, our vegan lunch needs were fulfilled at ArtCaffe. The philanthropy and fair-trade focused coffee shop and restaurant has several vegan-friendly options on their menu and just recently released a dedicated Vegan Menu at their Westgate Mall location. Both the service and food were impressive.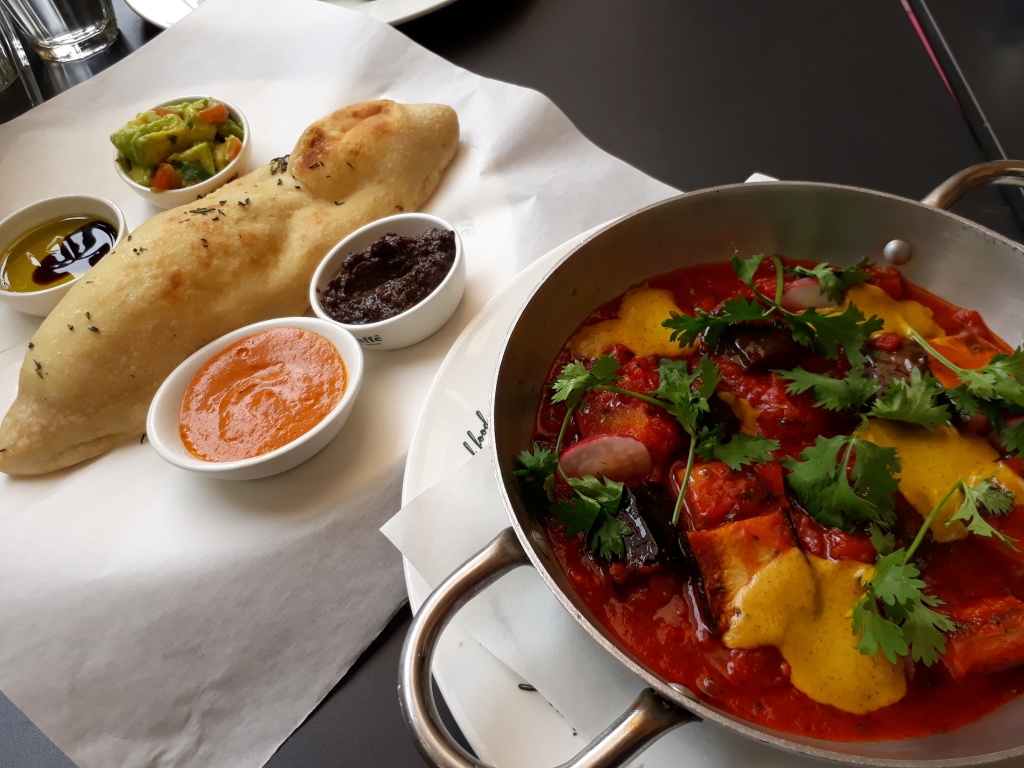 Also in Nairobi, we visited Boho Eatery which serves primarily plant-based dishes in an airy garden setting. The bohemian vibes complement an international menu that includes Malaysian Laksa with Tempeh, Black Bean tacos, and decadent raw vegan desserts.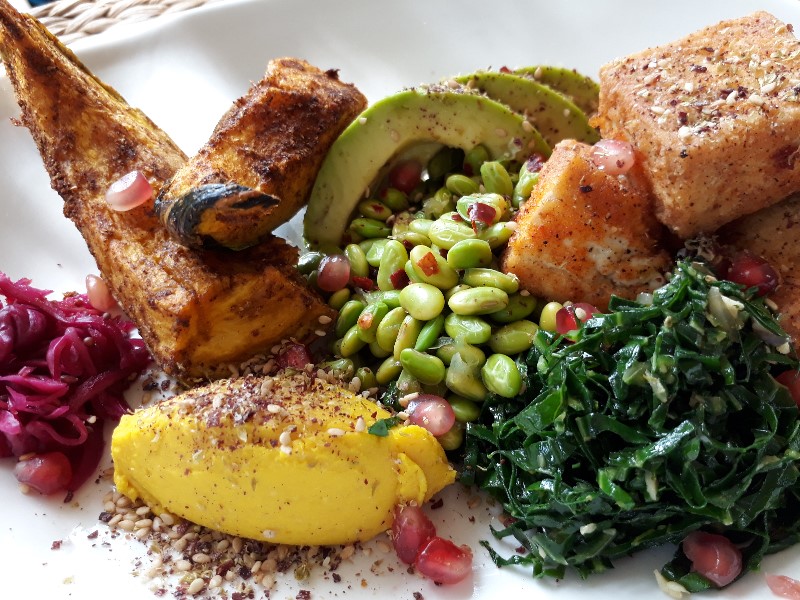 To be continued…