Kenya is most famously known for it's national parks teeming with wildlife, with one of the most popular being Masai Mara.
Our last visit together was 7 years ago, so we felt it was due time to return for another safari.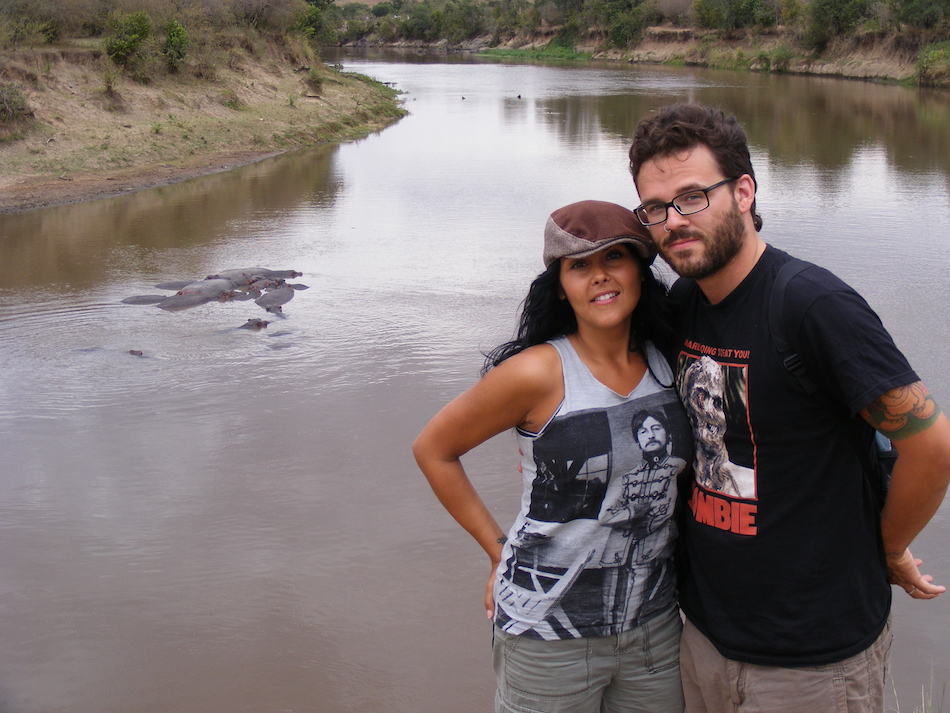 The Masai Mara reserve was named in honour of the Masai people (the indigenous inhabitants of the area), and their description of the area when viewed from afar: "Mara" is Masai language for "spotted," a perfect description for the circles of savanna, trees, shrubs, and shadows of clouds dotting the Mara.
Wildlife enthusiasts flock to Masai Mara to catch a glimpse of giraffe, leopards, zebra, Masai lions, cheetahs, elephants (my personal favourite), and the annual migration of wildebeest to and from the Serengeti from July to October.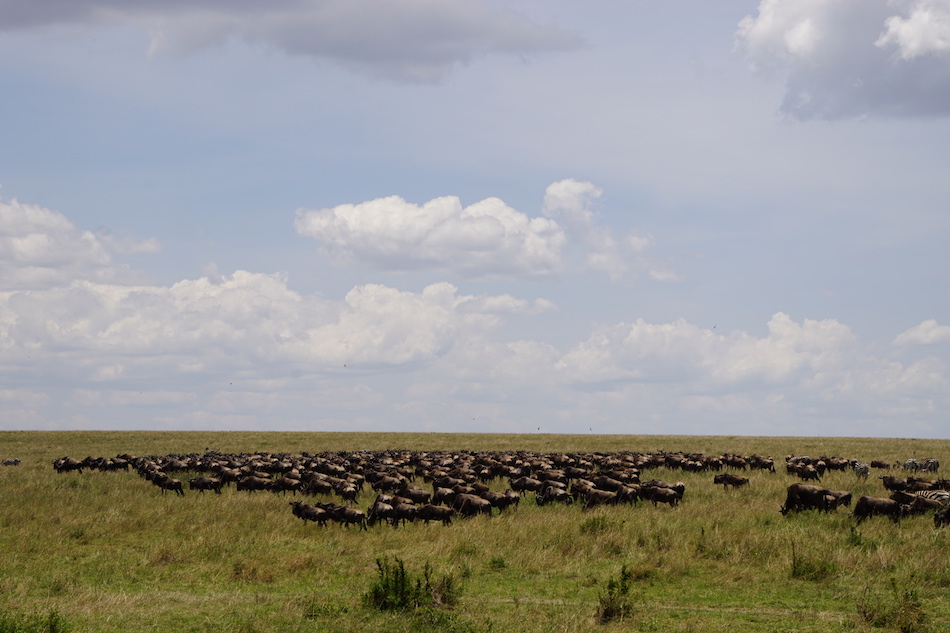 Safaris in Kenya can range from $280 to $10,000, and they can last anywhere from 3 to 30 days long. They are made to suit anyone's budget, but in my experience, whether you pay $300 or $1000, you are guaranteed to see the same wildlife as the person paying $1000.
The difference in payment lies between comfort and quality of your vehicle, and lodging. If you are not adamant on staying in a luxurious safari lodge with heavenly views and 1st class service, a $300 safari is the way to go.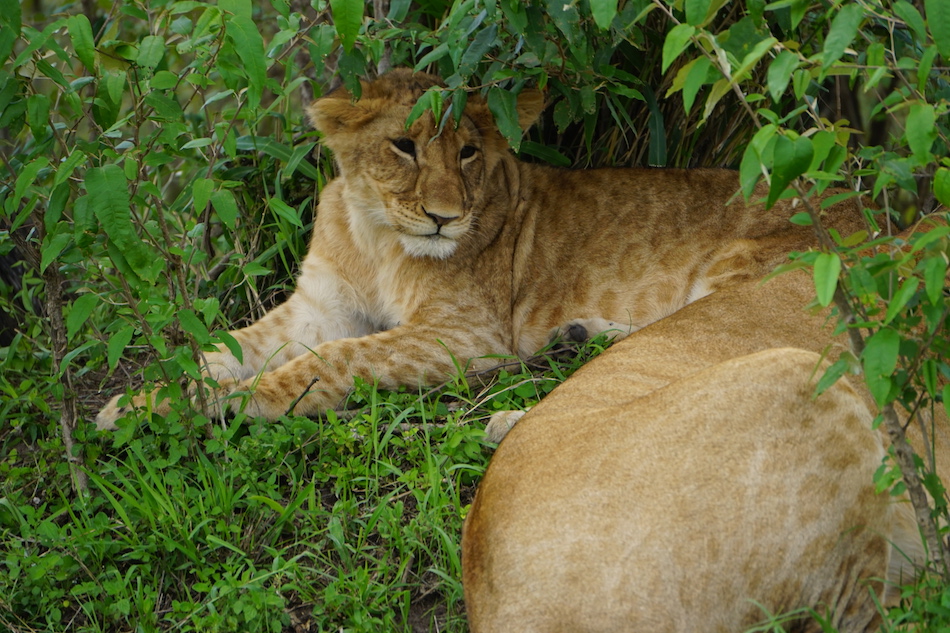 Our 2 night, 3 day safari was thrilling and adventurous.
Our lodging was a humble camp about 5 minutes outside of Masai Mara. We stayed in a permanently raised tented camp with comfortable beds, mosquito nets, flushing toilets, and a hot shower.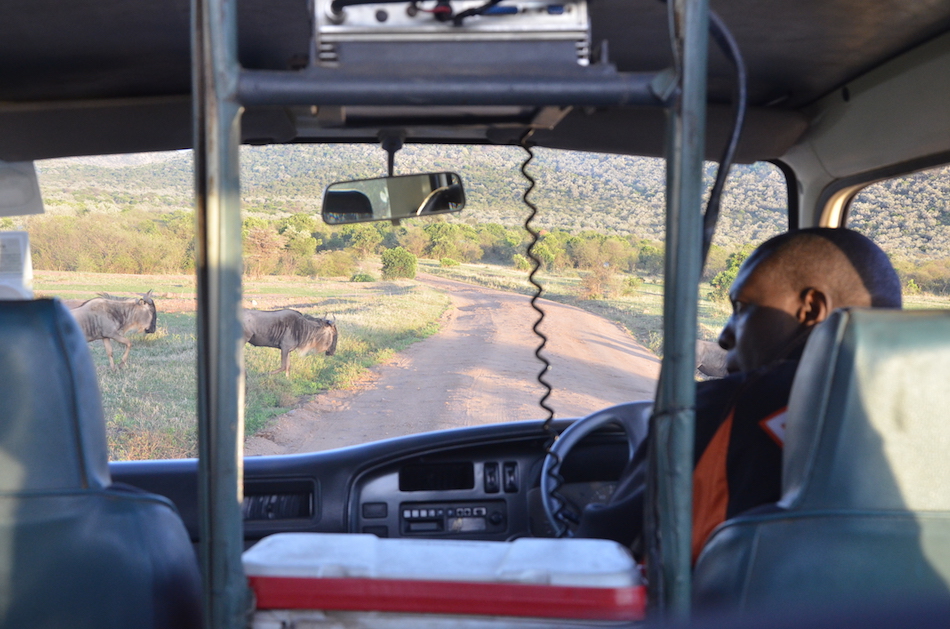 There was power between 6:30pm to 10:00pm, and 5:30am to 7:00am, and a charging station in the communal eating area.
What more do you need?
DAY 1
We were picked up at our accommodation and brought to the office to pay the total of our safari.
We were then escorted to our safari vehicle for the next 3 days and greeted 2 of the 4 people we would be spending the next 3 days with, Ken (UK) and Jimmy (USA). We hit the road to gather the remaining 2, Delaram, and Milad (IRAN), and began our adventure to Masai Mara.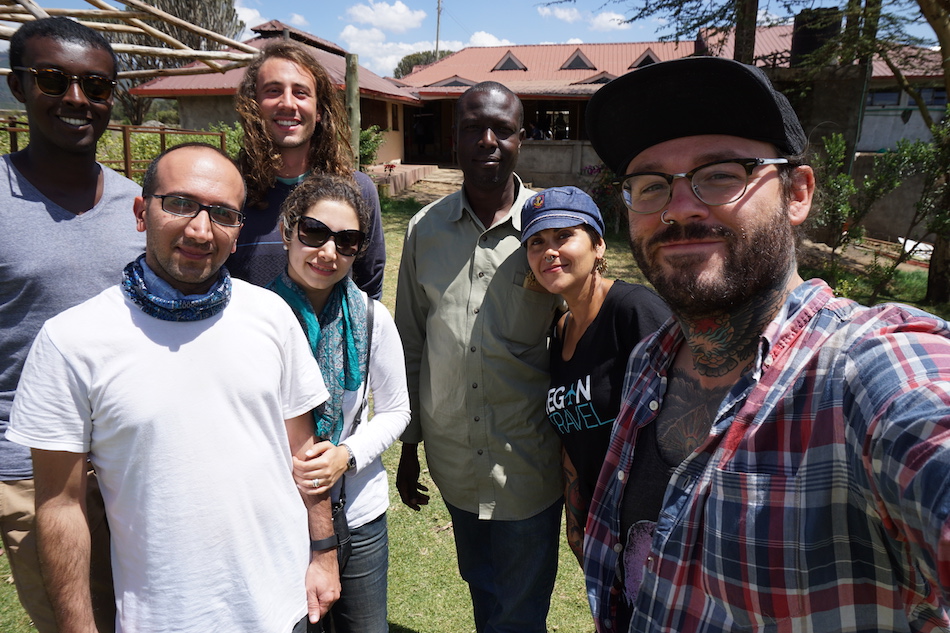 Stopping for lunch, we had a better chance to get to know everyone in our group, and we all hit it off. For the next 3 days, the 6 of us would do nothing but crack jokes, tell stories, and laugh a lot.
The people you are with can really set the tone for the rest of the safari, so luckily we had a great group that we enjoyed our meals with, but most importantly, who we experienced the Masai Mara with.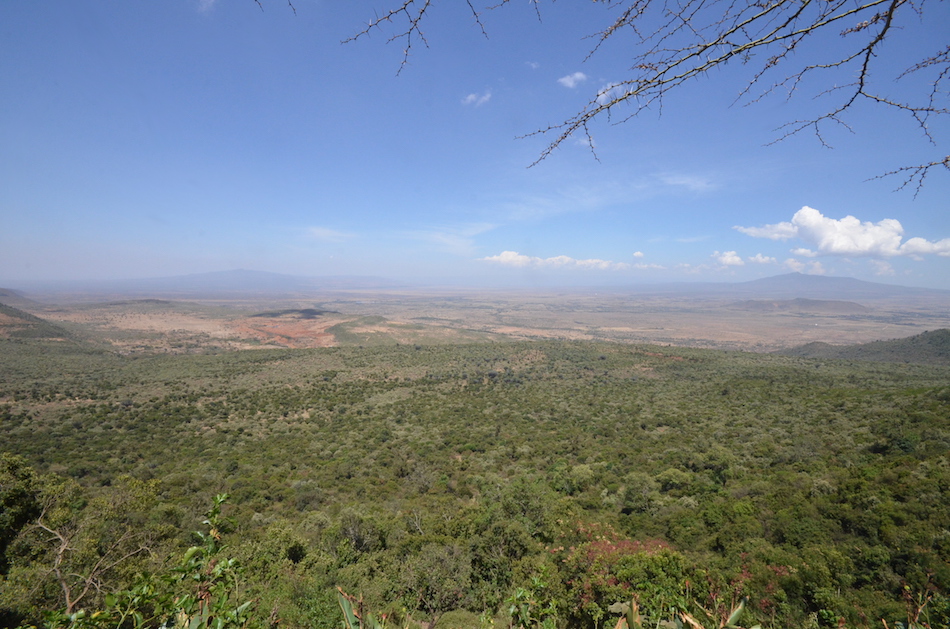 The drive from Nairobi to Masai Mara (including our break for lunch) took about 5 hours. We briefly stopped at the great Rift Valley, a 6000 km long continuous geographic trench that runs from Lebanon's beqaa valley, to Mozambique.
We arrived at Miti Mingi Camp at around 4:30, but not before an extremely bumpy ride through Masai land. I was convinced we were going to flip, but we checked in unscathed. The group was given some time to unpack, and 30 minutes later we were off on an evening game drive.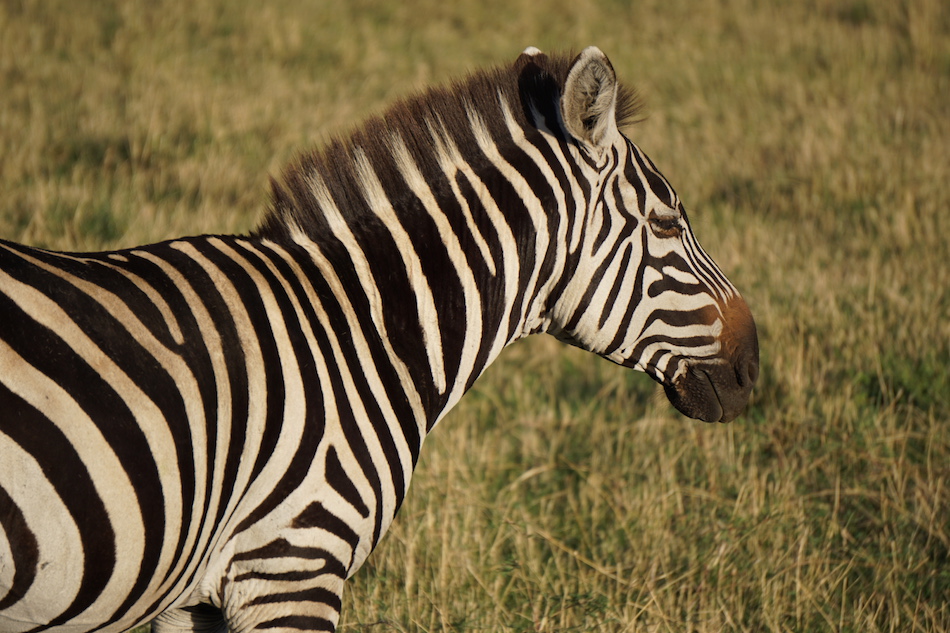 The gates to Masai Mara Nature Reserve lay 5 minutes from Miti Mingi Camp. The first animals to grace us with their presence were the zebras. Such incredibly stunning animals. And the Masai Mara has no shortage of them.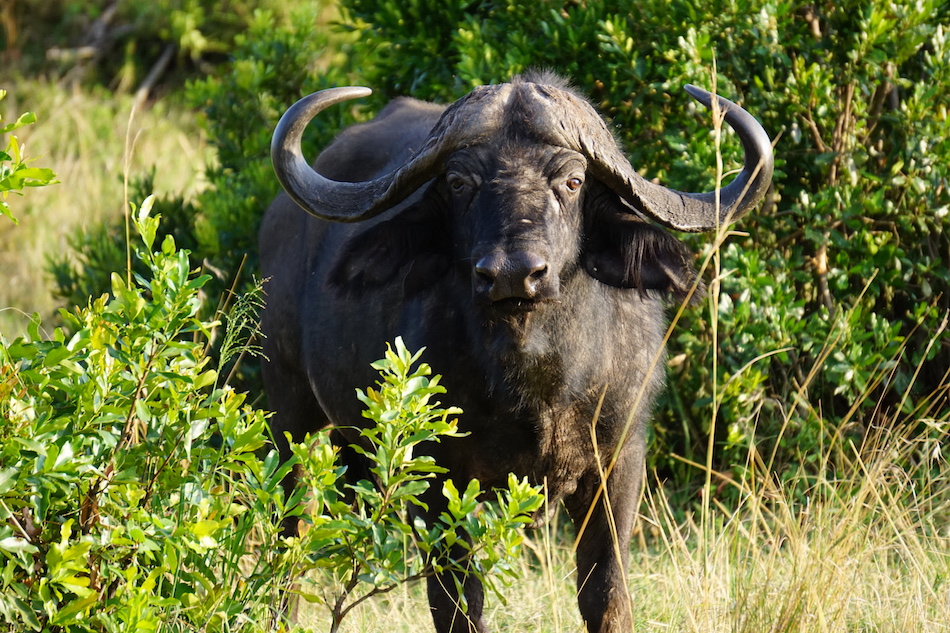 About 10 minutes later we ran into a water buffalo that commanded our attention. In herds water buffalo are even tempered, but independently and/or injured they are one of the most dangerous animals in Africa.
They are well represented in the Masai Mara, and you can't forget their unmistakable stare. They can easily stave off lions, but if they are unlucky and outnumbered, lions can bring them down, although it can take up to 5 hours to tire a water buffalo out.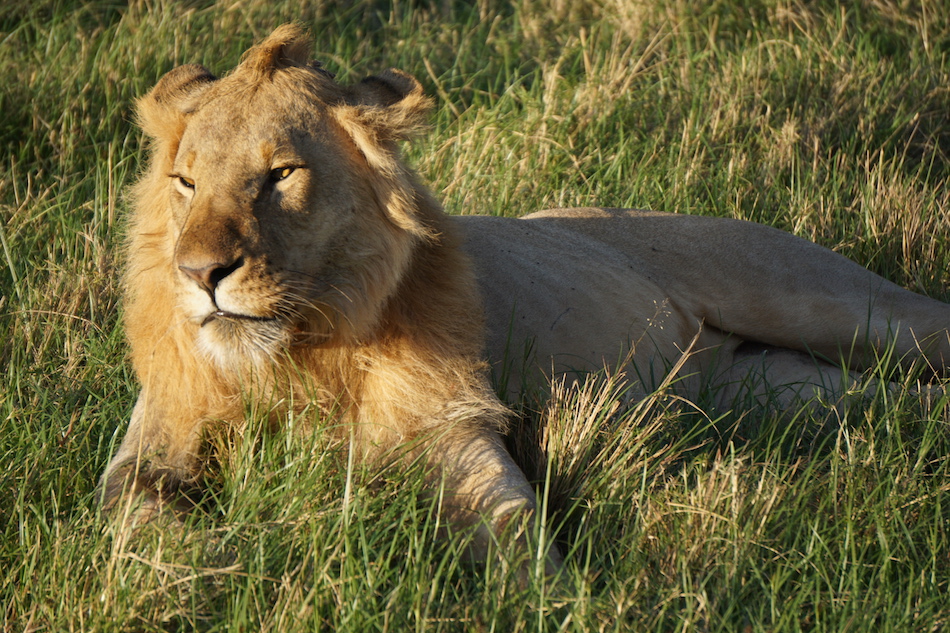 Just around the corner we encountered our first Masai lions. Unlike humans, lions are the true apex predator on top of the food chain. Female lions do the majority of the hunting.
During our 3 days, we saw quite a few wildebeest. And even a buffalo that lost the battle against the queens of the plains.
DAY 2
After a hasty breakfast, we hopped into the safari vehicle for a full day expedition and a picnic lunch in the park.
Our day was full of beautiful wild animals living out their lives in a vast amount of space.
Exactly the way it should be. It fills my heart with so much joy to be present among such powerful beings, and to know they are being protected.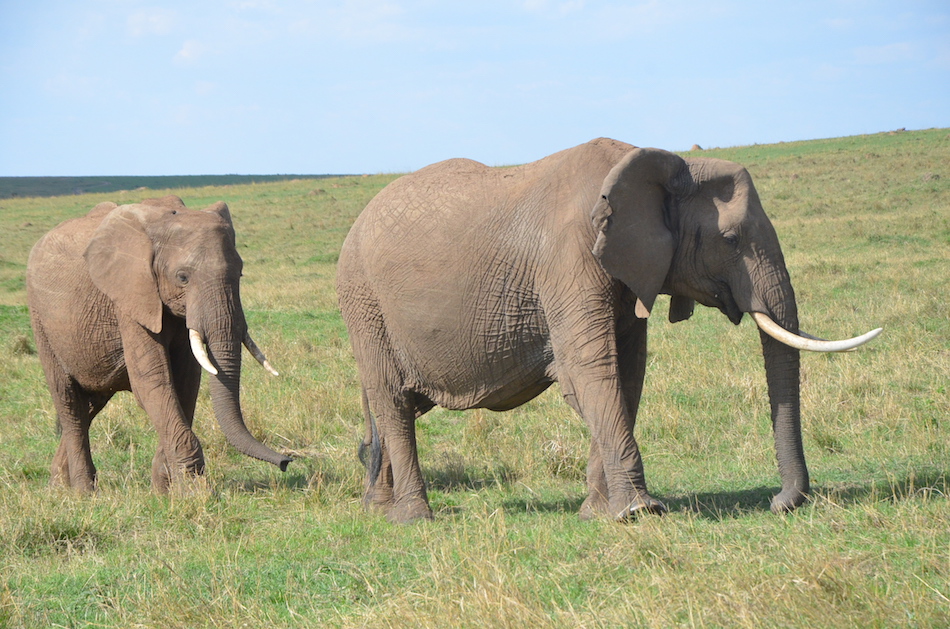 Halfway through our day a neighbouring safari vehicle got stuck in the mud, and our driver James, along with another driver, bounced the car right out and back on dry tracks while lions lay resting on both sides. It was a bit unnerving, but we all survived.
DAY 3
Up at 5:30am, we scarfed down breakfast as quickly as we could, and loaded into our ride for the last safari.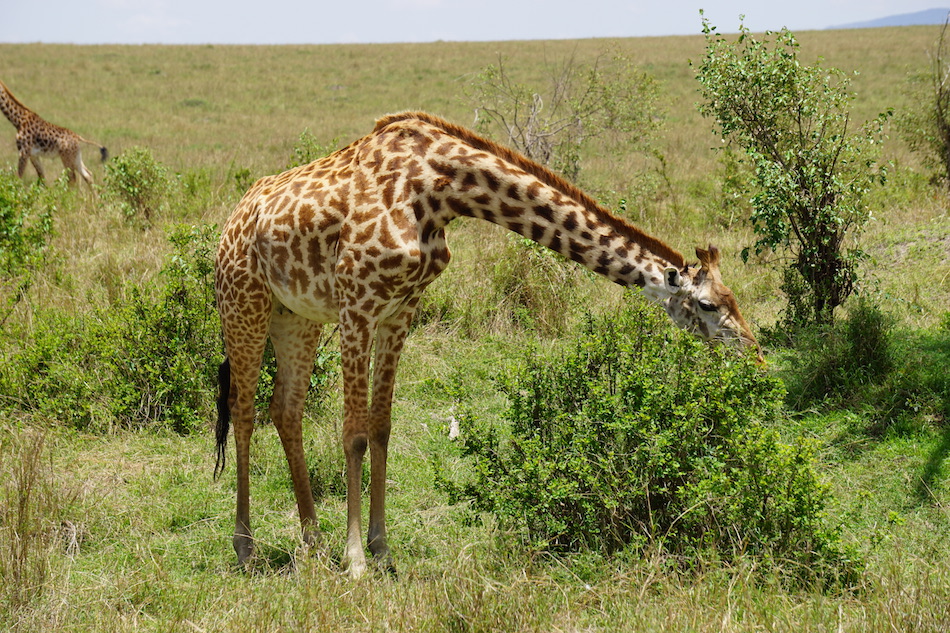 A beautiful Masai giraffe, munchin' on greens.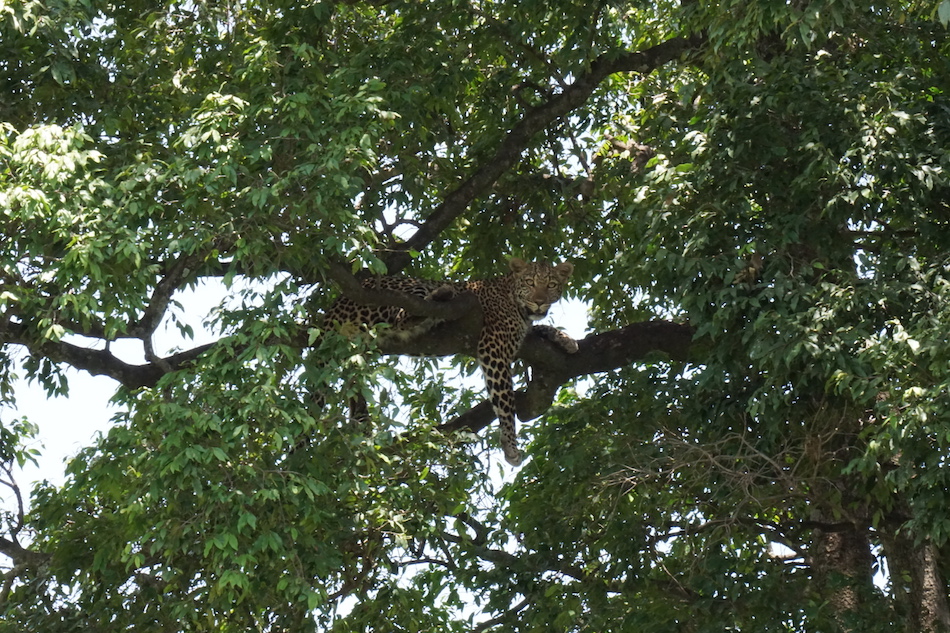 A stunning leopard in a tree top. This leopard carried a gazelle all the way up the tree with him. That takes incredible strength!
WHAT'S INCLUDED
-Lunch and dinner on day 1
-Breakfast, lunch, and dinner on day 2
-Breakfast and lunch on day 3
-1 bottle of water per day
-pick up and drop off from your hotel
-accommodation at the camp
WHAT'S NOT INCLUDED
-alcohol
-tips
-optional Masai village visit ($10 donation)
OUR OPINION
We had a really great time with our group on our 3 day safari. Our driver James was excellent and the food was satisfactory. We do however feel that a little more effort could have been put into preparing our meals. There were certain dishes that didn't need added margarine (contains milk solids) at all. But all in all it was an extremely memorable experience and a definite must for anyone heading to Kenya.