February 1st kicked off the start of an epic one year travel journey in which I will work remotely as a health coach and nurse practitioner and travel as part of a program called Remote Year (RY).  The program makes the life of a digital nomad accessible and encourages networking and collaborations among professionals in the RY community as well as service in the communities we travel to.
I spent the month of February in Kuala Lumpur, Malaysia, where there was no shortage of veggie dishes. I also took a side trip to George Town, Penang where the vegan fare was just as impressive.  If only I could have spent more time there!  Here were some of my Malaysian highlights:
Kuala Lumpur
I spent many days here eating and working, but mostly eating!  They have the best coffee I've had so far in Malaysia, a delectable dessert case and lots of vegan menu options.  Plus the staff is beyond friendly, wi-fi is strong and there are outlets a plenty.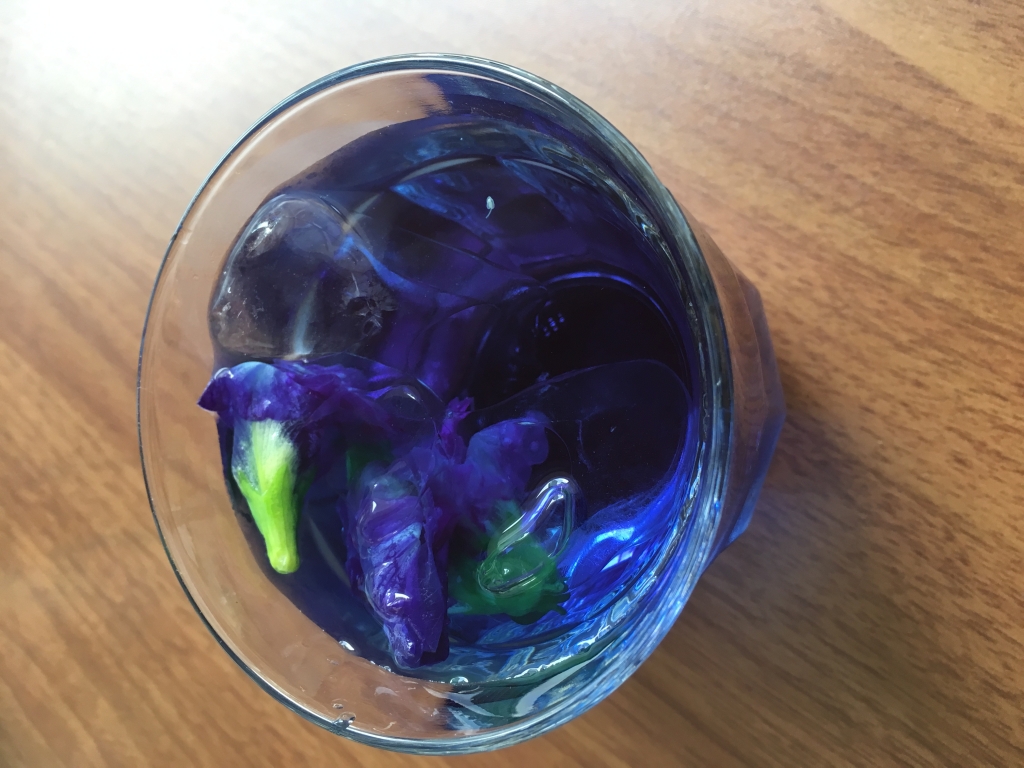 The Weld Shopping Plaza in the Bukit Ceylon neighborhood (near KL Tower) has a few veggie friendly places, but SunFresh Detox Cafe is by far the best option (arguably in Malaysia!) with their fresh and healthy fare. They even have a vegan version of Nasi Lemak, THE traditional Malay dish, and Laska, a Malay noodle dish.  This is nearby my accommodations for the month, so I have spent ample time here and can vouch for ALL of their vegan dishes.  Sinde Lo, the owner, is so passionate and enthusiastic about improving the meat heavy Malaysian diet one plant-based meal at a time. Plus she has the only Vegan Carbonara (made using tahini) in all of Malaysia! She will healthfully cure your hangriness. If you visit, tell her I sent you!
This is in a beautiful neighborhood in KL with lots of cute boutiques and coffee shops.  I stumbled upon it while shopping and stopped in for an afternoon snack of a raw chocolate tart and green juice.
There are locations all over KL.  Most of them only offer juices and smoothies, but a few have full menus with lots of healthy vegan fare.

Pavillon Shopping Center
This mall in city center has lots of vegan options and since it's directly across from my work space, I had plenty of opportunity to explore.
Ola Bowls offers great breakfast options in the Malaysian heat.  It doesn't open until 10am (like a lot of the restaurants and coffee shops in Malaysia) though.  Both bowls I tried there were delicious and filling.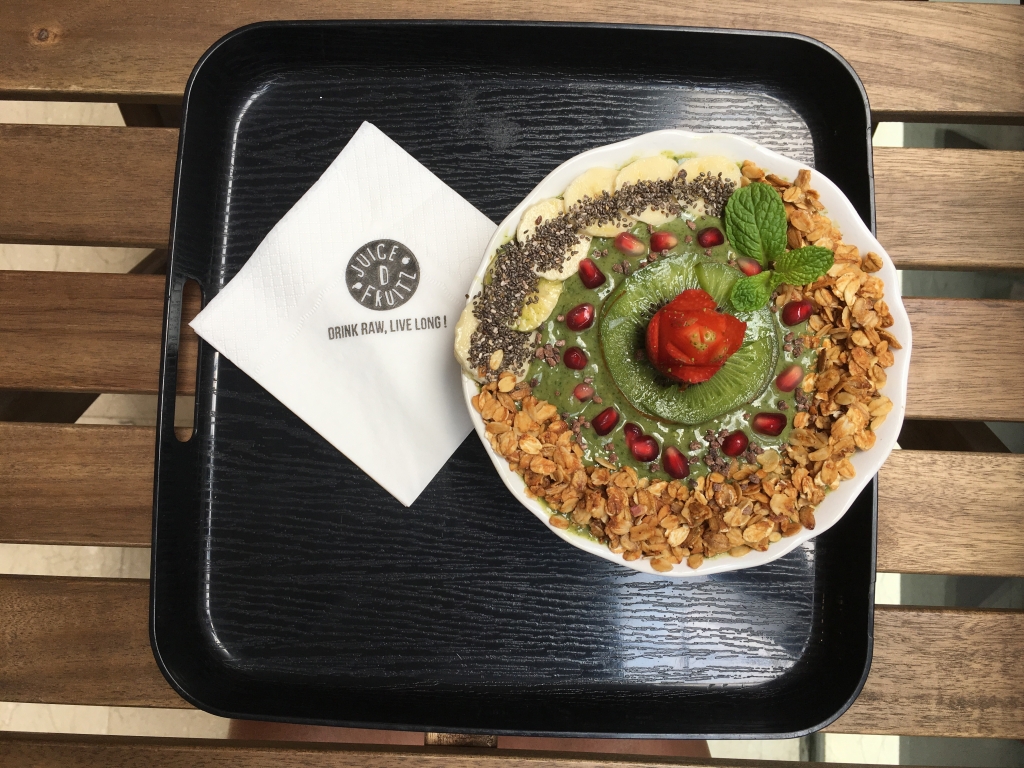 VDelight Vegetarian Restaurant
As advocates for healthy, sustainable living, the people behind VDelight make it easy to make good choices.  The restaurant is casual, comfortable and well decorated and the food is on point.  You can't go wrong with the Vegan Curry Ramen.
Delicious food with no MSG, transfats, coloring, or preservatives.  I had watermelon juice and one of the set meals, which came with so much food that it provided me a great light meal later in the day.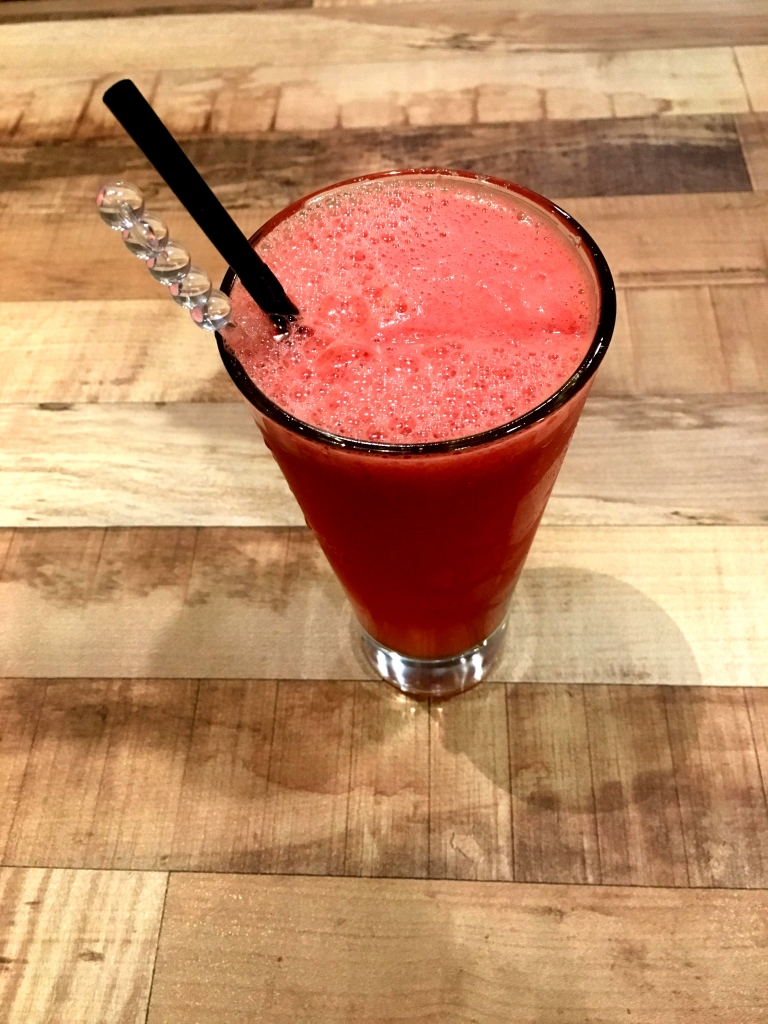 Did I mention there are coconut ice cream stalls all over the city?!?  Just double check with the vendor to make sure it doesn't include dairy, because a few of them do.
For those of you who are staying somewhere with a kitchen and are interested in doing your own cooking, The Cold Storage Market in Suria KLCC (the shopping center next to the Petronas Towers) is great.
Penang
This is an adorable space that doubles as a coffee shop and postcard shop. No vegan food (or any food at all for that matter), but they have a few different non-dairy milk options.  Limited seating available.
This building is absolutely beautiful.  Though there aren't a lot of vegan options among the many restaurants in the space, BTB had a drool worthy vegetarian platter which I made vegan but omitting one of the items.  The menu for BTB isn't on the website, but stop by the space and see for yourself and then hang around for some live music at The Canteen.
This is on Armenian Street, by far my favorite street in Penang.  I devoured a sesame dumpling for a snack and took some nutmeg pieces for an inflight snack.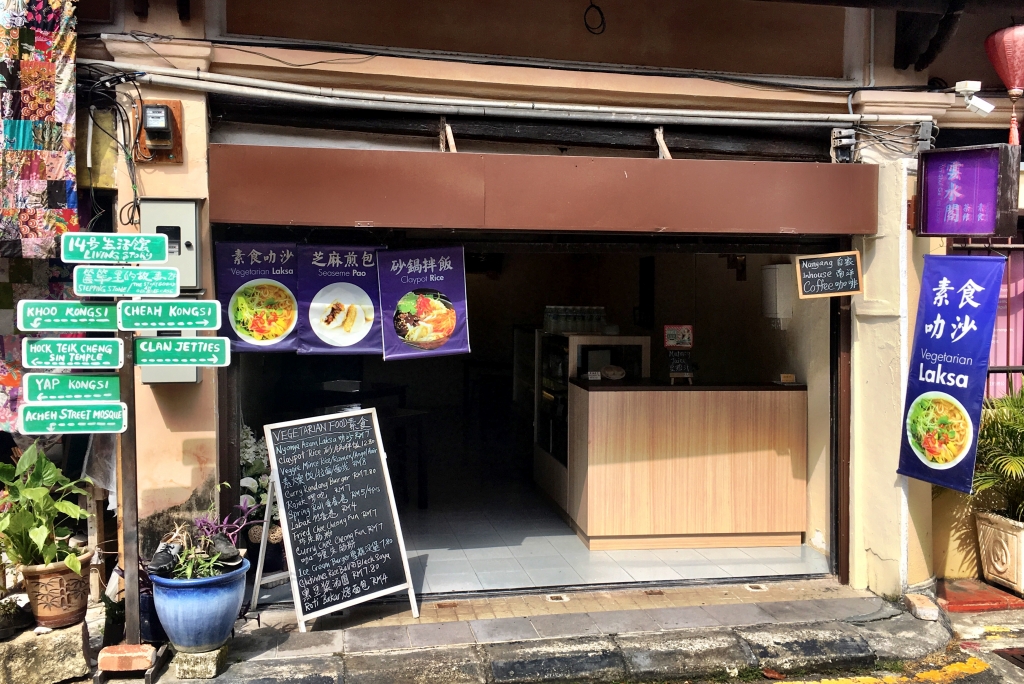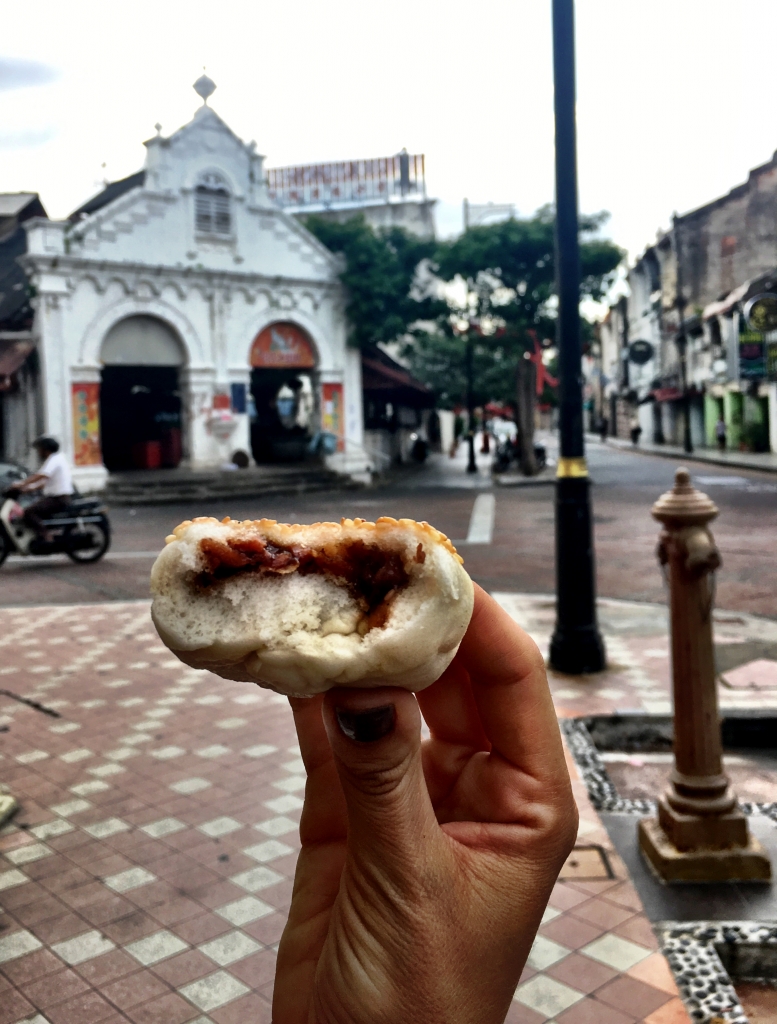 I actually didn't get a chance to eat at this place since my trip to George Town was a quick one, but I admired it in passing!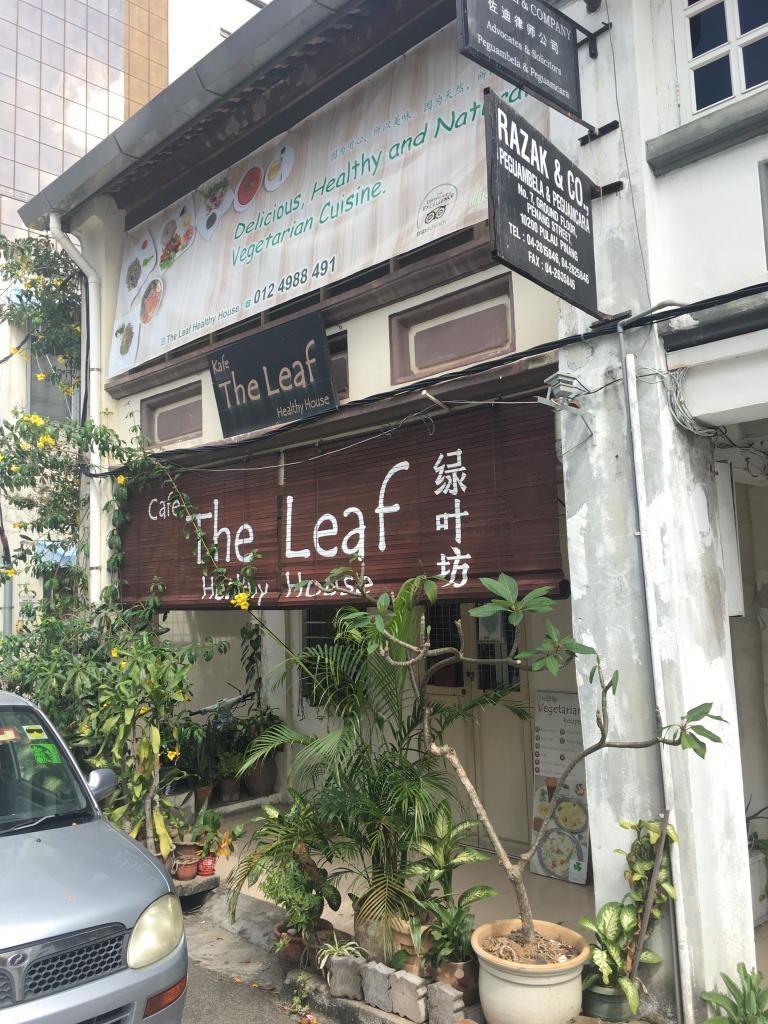 Here's my agenda for the rest of the year. There will also be some undetermined side trips in between.  Please comment below if you know of any must visit places in these destinations!
You can follow my vegan travel adventures on Instagram: kmo_onthegogo or to sign up for my travel/wellness blog, Nomadic Nourishment here.
March: Ho Chi Minh City, Vietnam
April: Phnom Penh, Cambodia
May: Bangkok, Thailand
June: Belgrade, Serbia
July: Lisbon, Portugal
August: Prague, Czech Republic
September: Sofia, Bulgaria
October: Buenos Aires, Argentina
November: Cordoba, Argentina
December: Santiago, Chile
January: Lima, Peru