Kuala Lumpur is the capital of Malaysia and a great city for a quick stopover.
This metropolis has an incredibly diverse mixture of inhabitants, from Malay, to Indian, to Thai, to Tamil and Chinese as well as quite a few expats also living in Kuala Lumpur.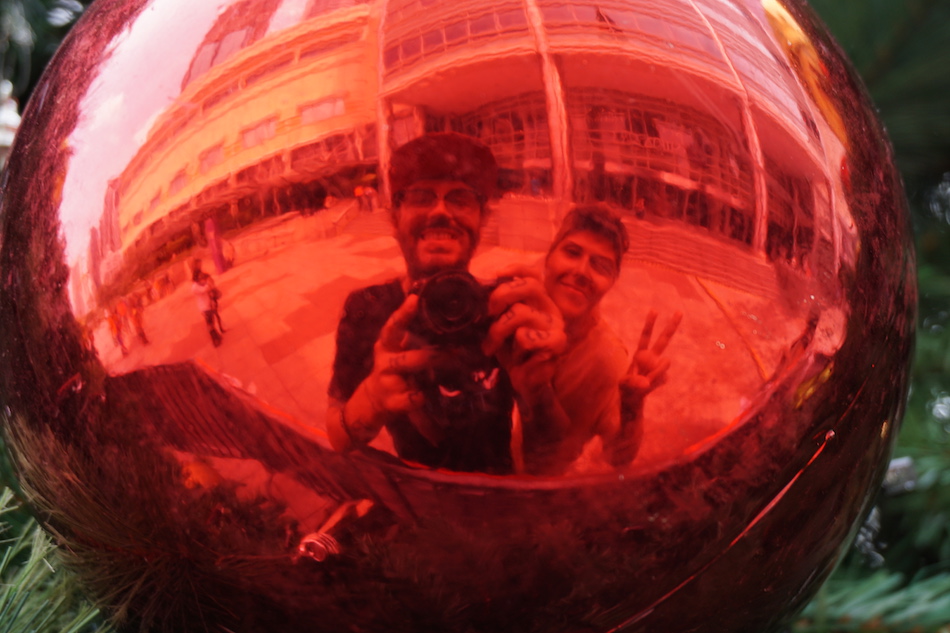 We only had 48 hours to discover the city, and this is what we got up to!
Sri Mahamariamman Temple is the oldest Hindu temple in Malaysia built in 1873. It sits at the edge of Chinatown, and is a beautiful temple adorned with several depictions of Hindu gods.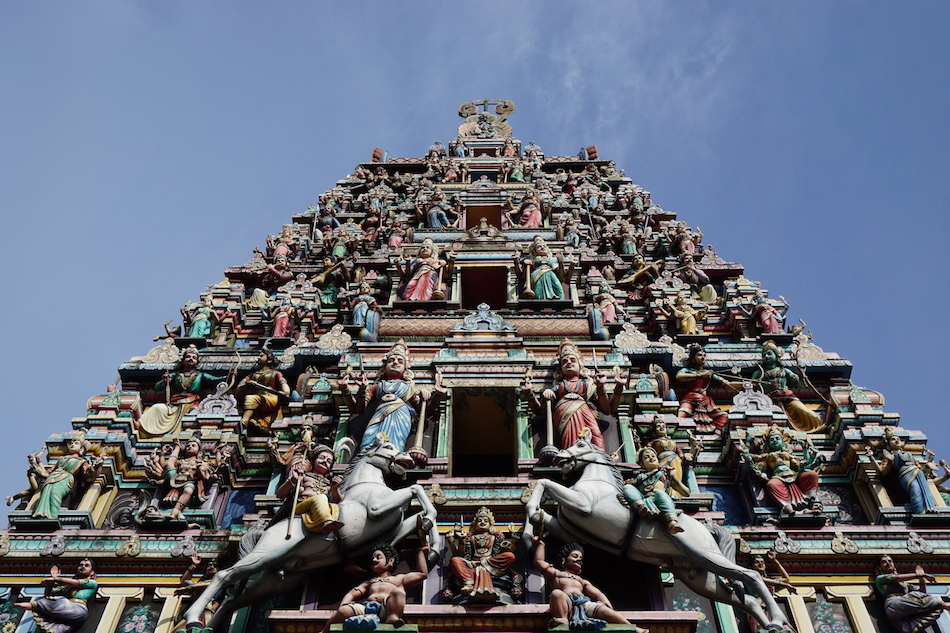 In 1968 a new structure was built called a 'Raja Gopuram'. It is a tower in the style of South Indian temples.
This tower is ornately decorated with sculptures and carvings, and painted with themes from Hindu mythology. The Gopuram serves as a gateway to the temple.
Once inside, we admired the beautifully painted statues that seemed to be telling a story, and we even sat a while and listened to some live classical Indian music on the temple floor.
JALAN PETALING STREET FLEA MARKET
If you make your way to Chinatown, and you come across an oriental style entrance with a sign spelling out 'Jalan Petaling Street', you have reached a bargain hunter's paradise.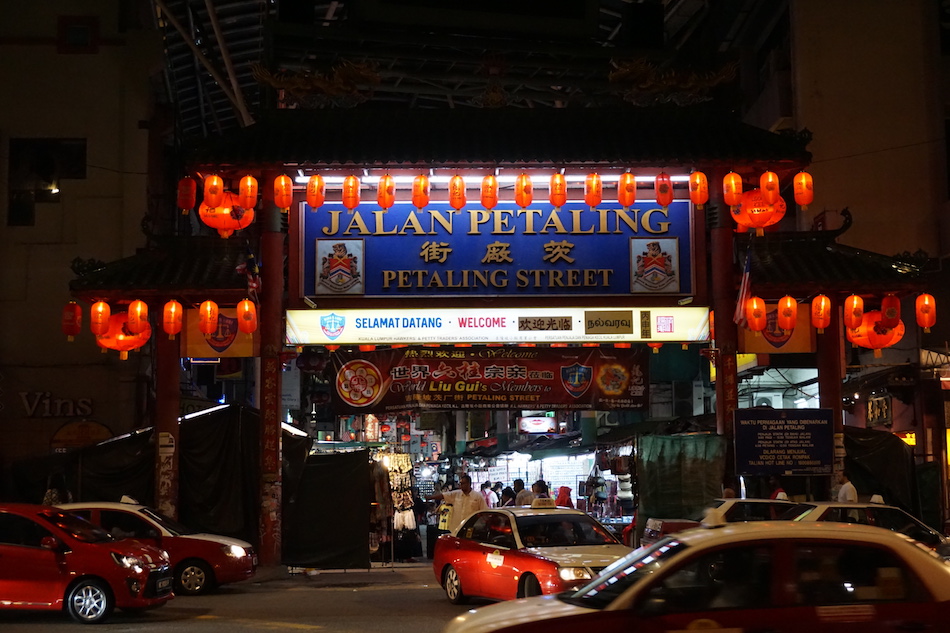 A large awning covers the entire market protecting shoppers and vendors from the sun and rain. This market is full of stalls selling food and goods.
The entire street is covered in knock off designer brands.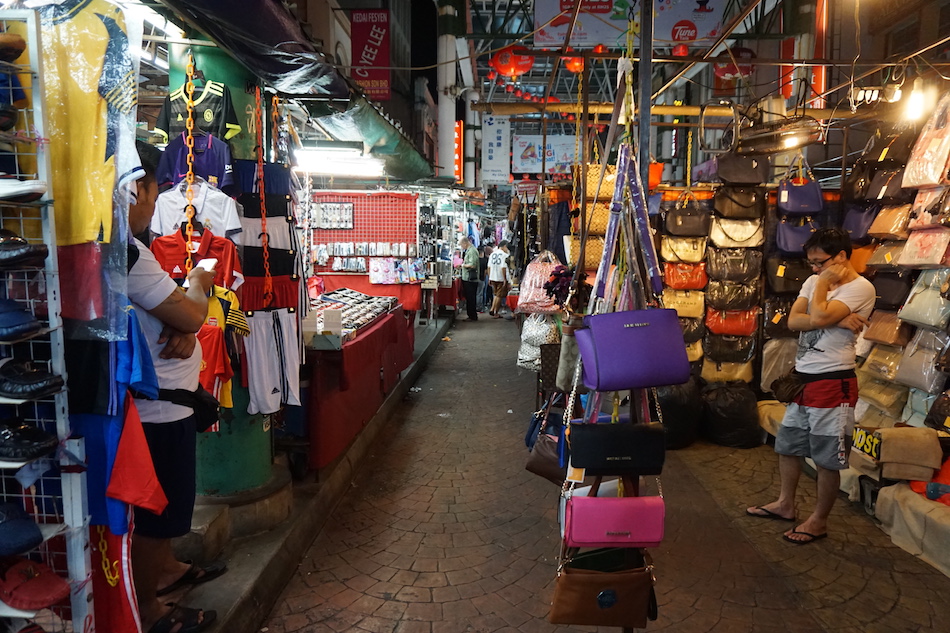 You will find sunglasses, shoes, purses, cosmetics, watches, clothing, music and much more. Personally we didn't find anything we wanted or needed, but walking through the colourful market was enjoyable.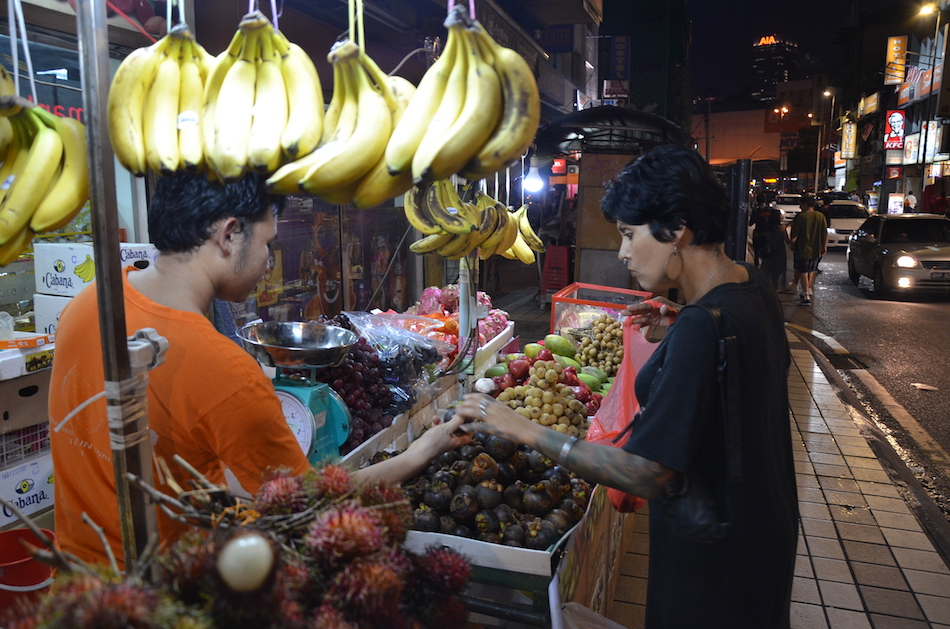 I did however pick up some giant mangos, oranges, bananas, and mangosteen for dinner one evening. Delicious!
The Batu caves are a 26 minute train ride from Kuala Lumpur Sentral station. It was great to take a few hours away from the big city and visit a natural wonder.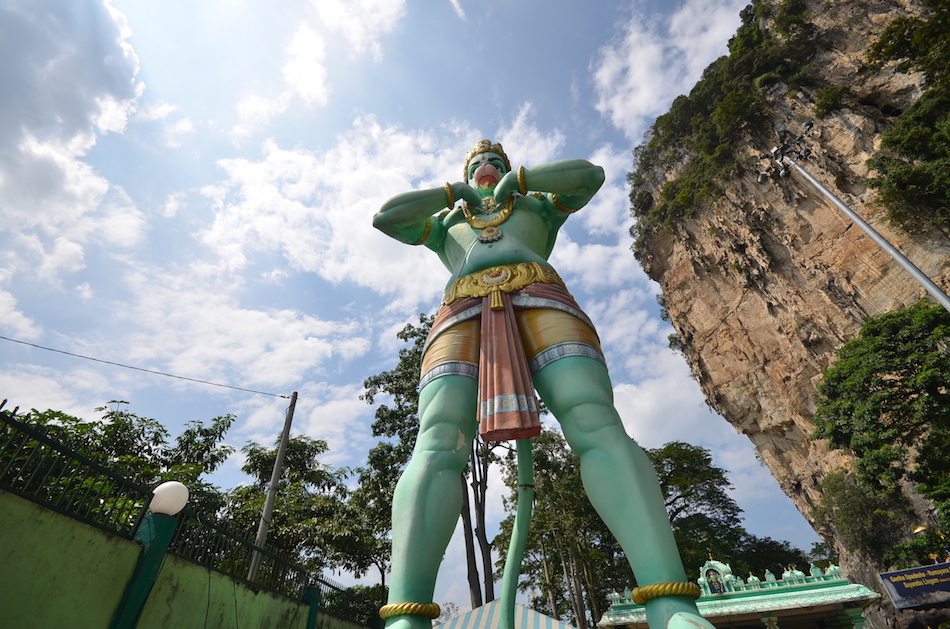 Before climbing the 272 steps, we stopped to photograph a statue of an enormous Lord Hanuman that towers over visitors. We walked on until we were met with another giant statue-but this one was of Lord Murugan, (the god the caves are dedicated to).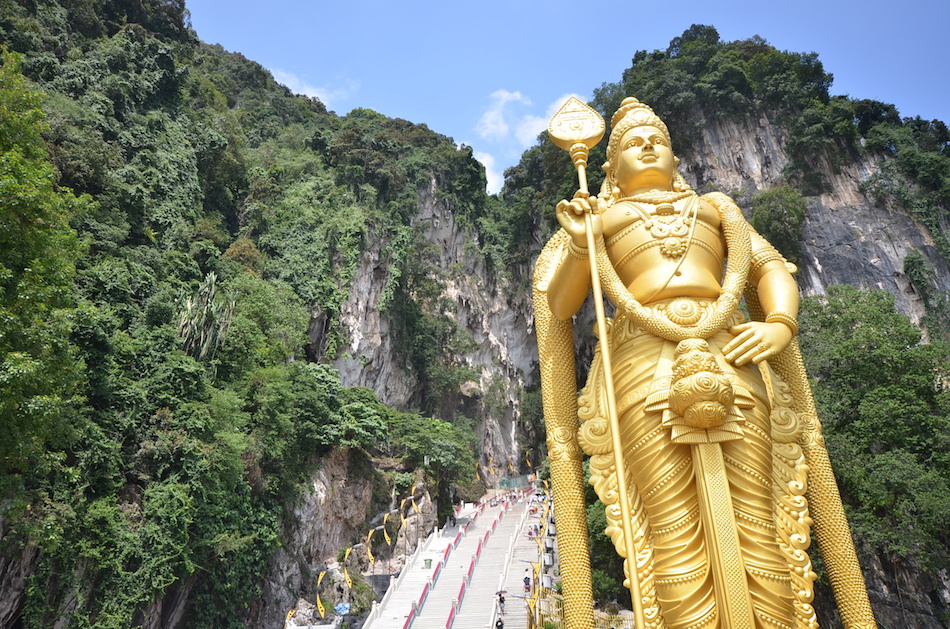 We ascended the 272 steps and entered a beautiful cave with 320 foot high ceilings and colourful Hindu shrines and statues.
The Batu Caves are set in a limestone hill, and are one of the most popular Hindu shrines outside of India. They are said to be about 400 million years old.
With only 48 hours and so much to see and do, we decided to participate in a quintessential tourist activity-a city tour on a hop on-hop off bus! we hopped on the double decker bus on day 2 and purchased a 24 hour ticket.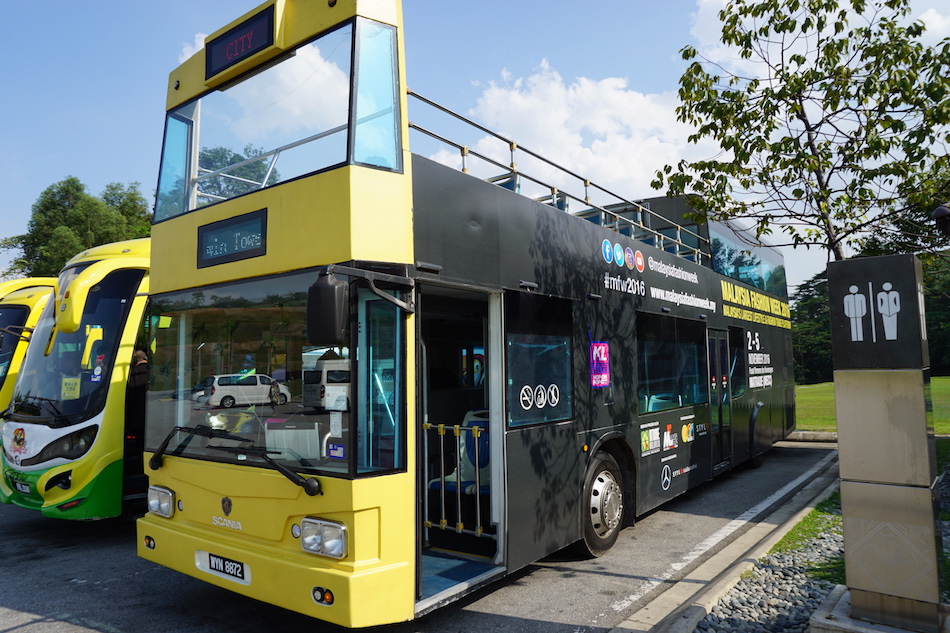 There are 23 stops on the route, and if you find an interesting spot, you simply jump off, capture what piques your interest, and jump back on 30 minutes later.
It can get pretty tiring walking all over a city, especially during a heat wave, so this is a great way to hit all of your points of interest in a short time.
We did our best to spend most of our time outdoors on the second level, but the sun was pretty unforgiving, so half of our time was spent in the enclosed air conditioned part of the bus.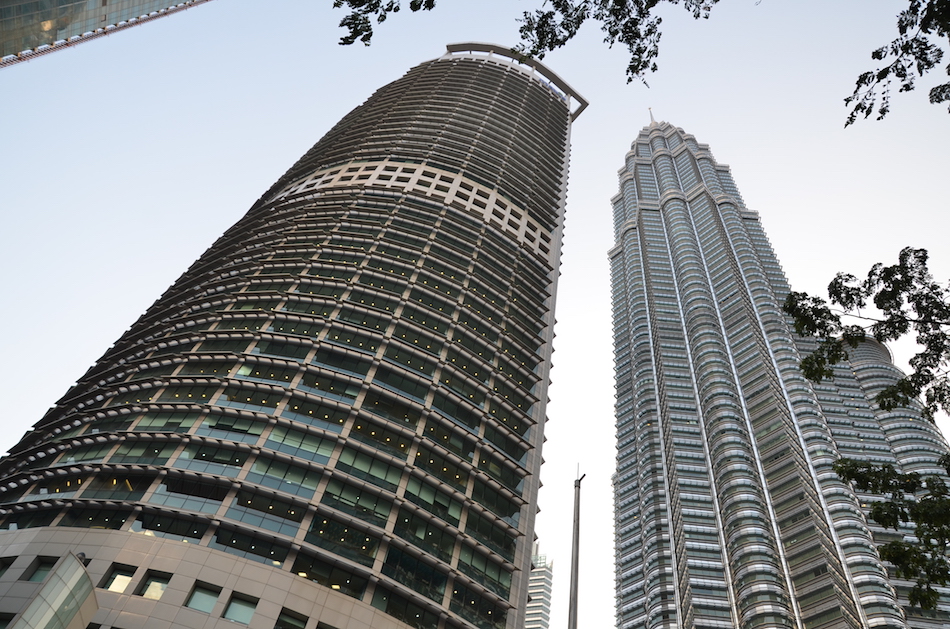 During our tour, we hopped off at Merdeka Square for some cendol, a classic Malaysian dessert. The ingredients may seem a little strange, but they work well in this sweet.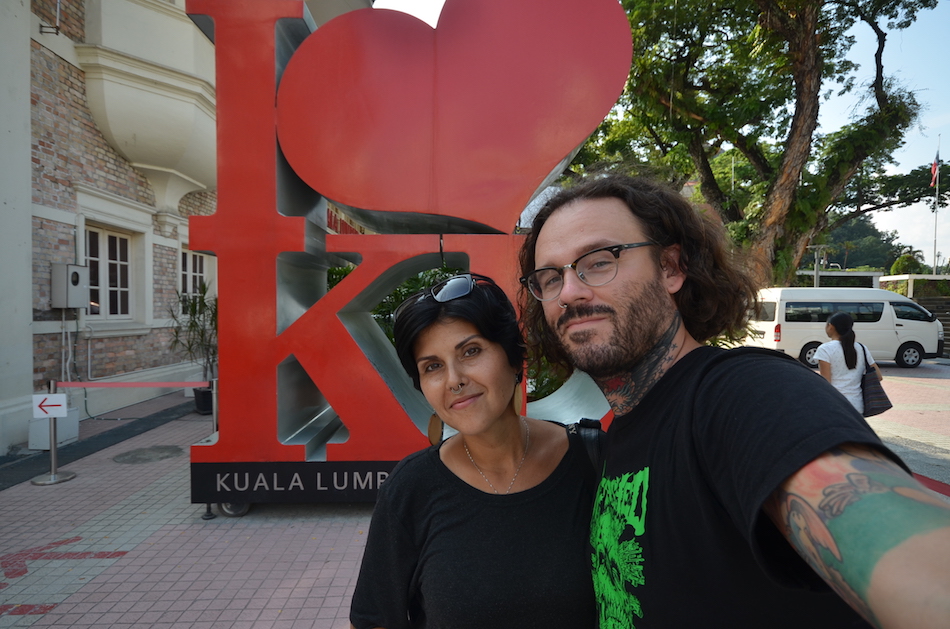 The basic ingredients are green rice noodles (coloured with pandas leaf), coconut milk, red beans, corn, and coconut sugar, all atop a bowl of shaved ice. It is a perfect refreshing treat on a hot day.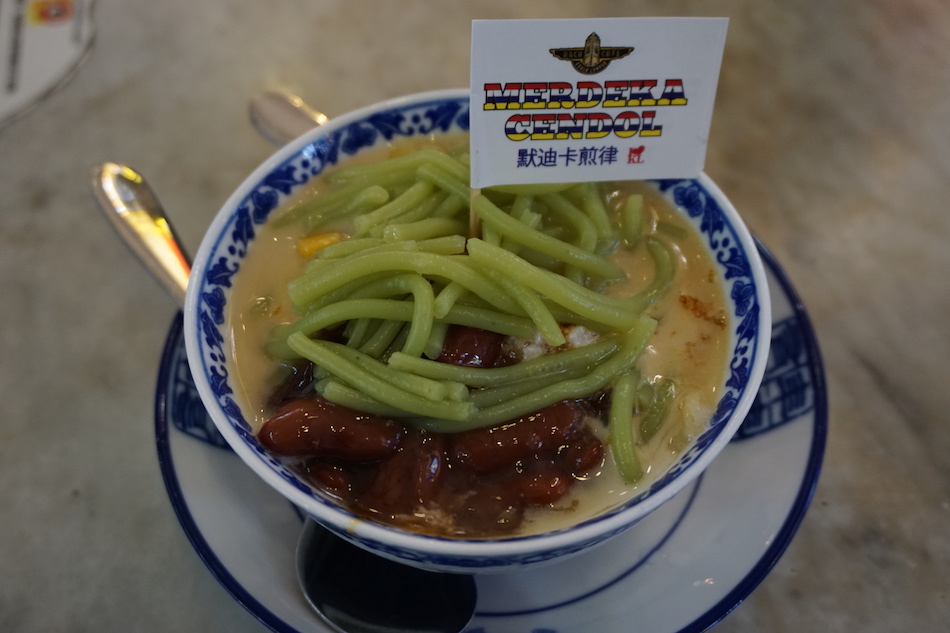 I adore anything that contains coconut milk-be it hot, cold, sweet, or savoury, so I give cendol my seal of approval.
Standing at 1,500 feet high, the Petronas Twin Towers command attention and dominate the Kuala Lumpur skyline. Tourists can ascend the towers to take in the view from the bridge that joins the towers at levels 41 and 42.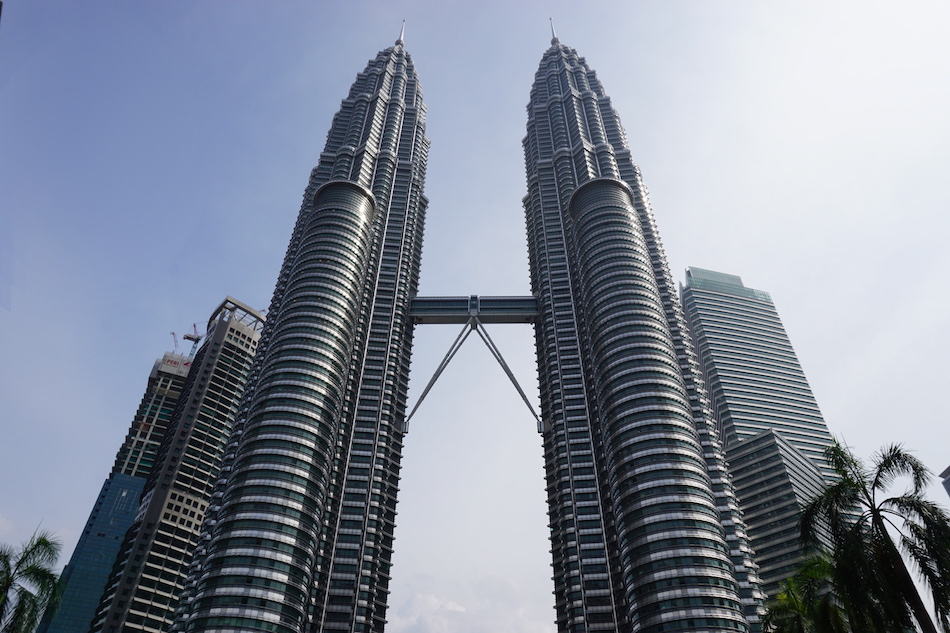 We did not head up to the viewing deck, but the view from the ground was still pretty spectacular.
This beautiful Chinese Buddhist temple dedicated to Guan Yin-the goddess of compassion, provides a fully vegan lunch for hundreds of people daily from 11am to 2:30pm.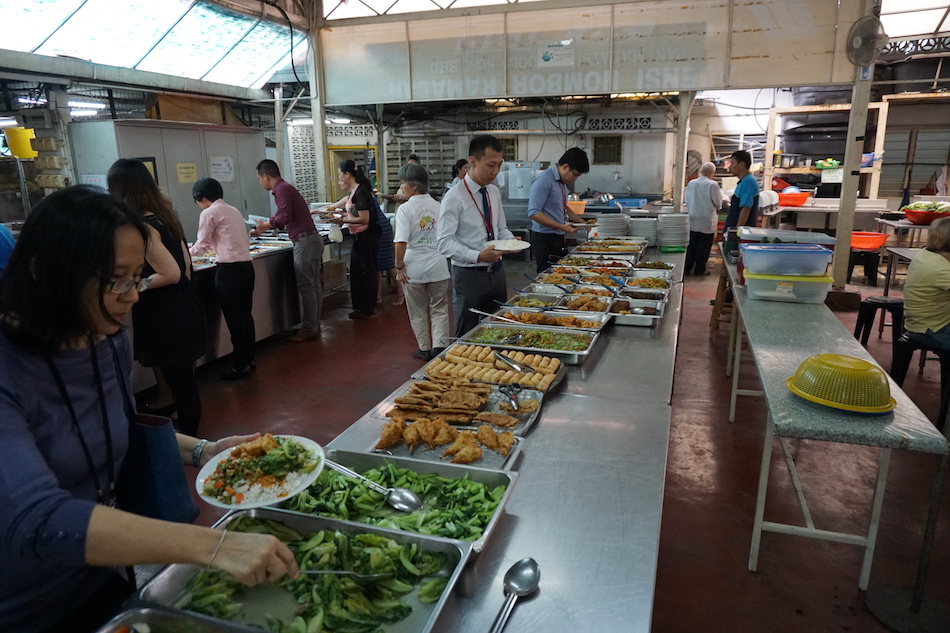 This bustling canteen located behind the monastery serves an incredible variety of vegan dishes including mock meats, greens, steamed buns, noodle soup, curries, and Chinese sweet buns.
Apart from the food, we especially enjoyed the sweet elderly Chinese lady who approached us each time, recommending special traditional Chinese dishes to sample.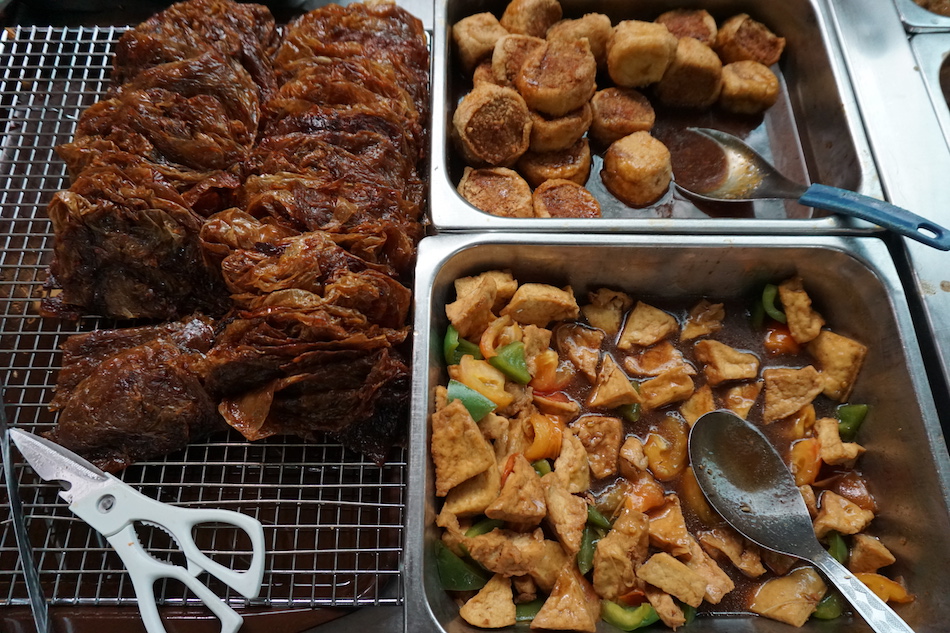 The atmosphere is serene and peaceful, and there are signs posted around the canteen reminding customers to not waste blessed food, and take only what you need.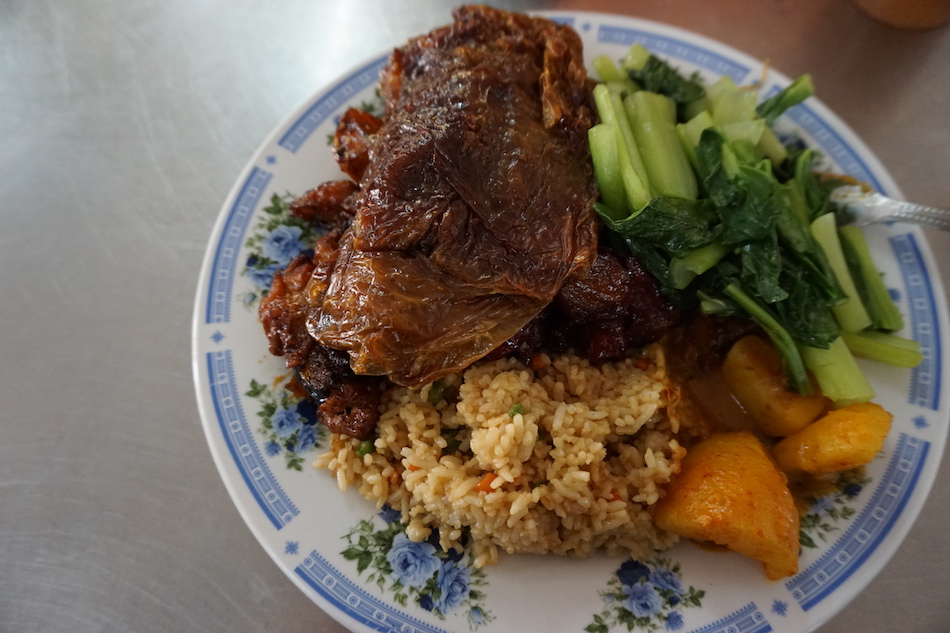 Although we ate at Dharma Realm twice, our visits were a highlight of our time in Kuala Lumpur. I recommend arriving from 11:30am to 12:00pm to avoid the large lineups.
BE LOHAS-BMS ORGANICS VEGETARIAN AT KL AIRPORT
We didn't have a chance to grab a bite to eat before heading to the airport, so finding this delicious vegan/vegetarian restaurant in departures made our day.
I tried my first vegan laksa, and I have been seeking it out ever since.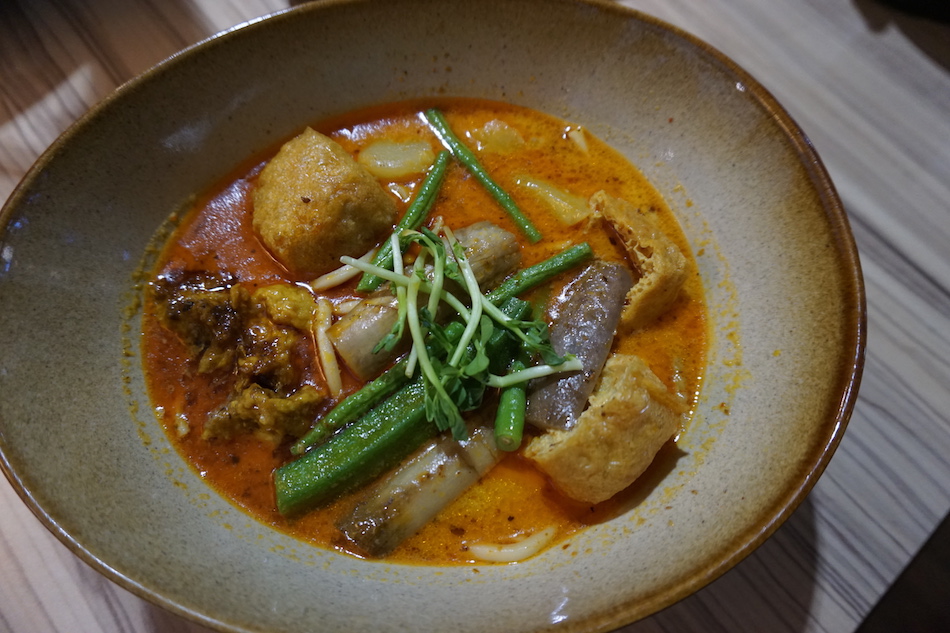 Laksa is a creamy, spicy, coconut noodle soup that is so rich, and flavourful, and very similar to my favourite Chiang Mai dish- khao soi. These types of flavourful coconut curry dishes always have me unconsciously moaning over how incredible the flavour is.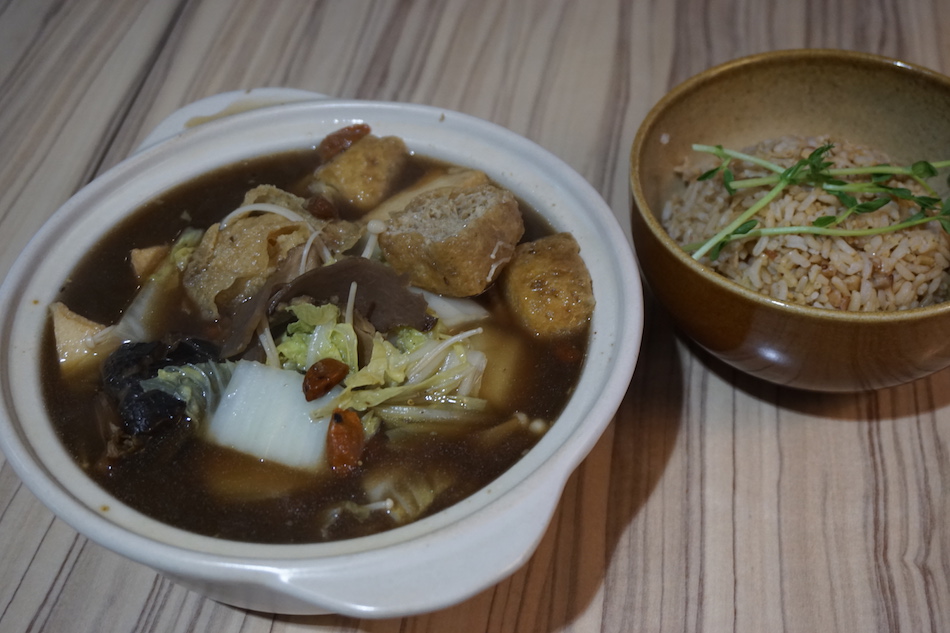 Cody opted for an herbal soup with brown rice. It was chock full of tofu and veggies with a meaty mushroom broth.
Another week in Kuala Lumpur would have done us good, especially after discovering all of the vegan options spread out across this big city. Luckily, we will only be an Air Asia flight away, so we look forward to our return.