Chile was an adventure, shared with my best friend, two weeks full of laughs and avocados and empanadas and sunburns and bus rides and the kind of talk you can only have with that person that knows you since you were a little kid (in our case literally since I was born).
I arrived in our hostel in Santiago at 3.30 am and fortunately nobody else was in our hostel room when we hugged each other and ate chips in our beds while telling us about our previous travel adventures.
The next day we went to this free walking tour (which was exceptionally good by the way) and the moment we stepped out of the metro station, I saw this street vendor with a big sign saying Vegan Empanadas. And they were good, vegan cheese and tomatoes kinda good. The first time I had empanadas, too. A good day.
In the evening we then went to this amazing restaurant close to our hostel called Verde Sazon and had a plate of different kinds of hummus and a burger afterwards. A burger with pink bread. Some of the best food in a long time, that's for sure.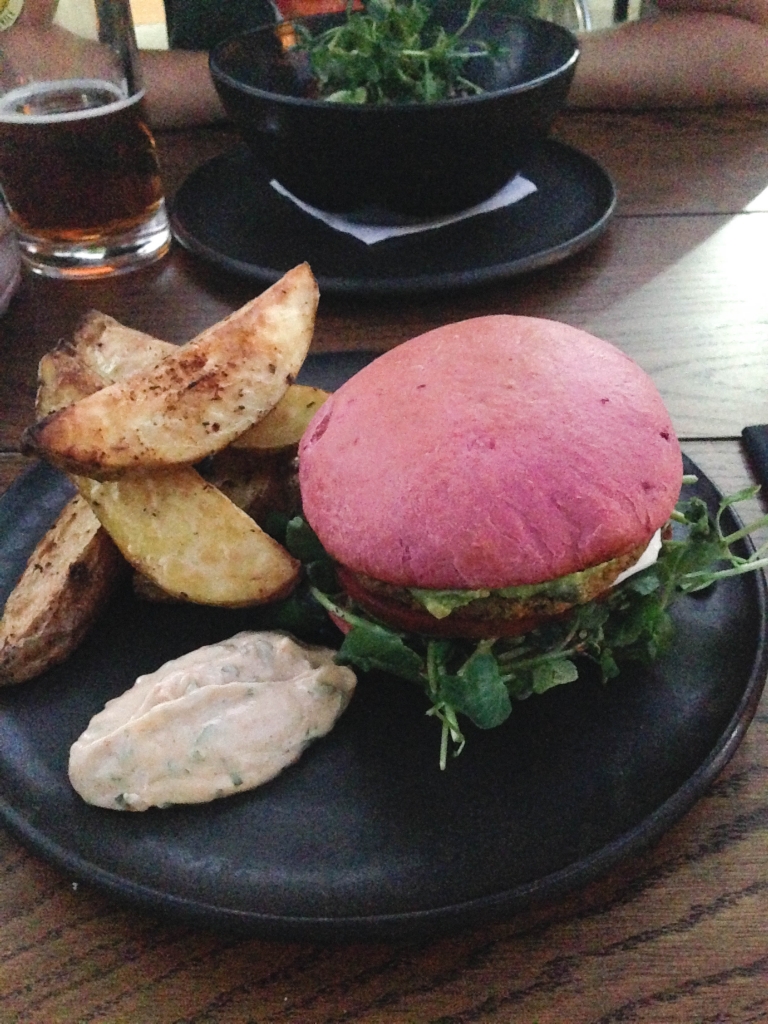 After Santiago we went to Valparaiso (also found vegan empanadas on the street) and then this little town called Vicuña, in the middle of mountains and breweries. We went on a bike trip with two street dogs following us around the whole day, drank juice made out of cactuses and visited a Pisco distillery, where they gave us different kinds of Pisco to try.
And then we took an 18 hour bus ride from that town called La Serena next to Vicuña to the Atacama Desert. San Pedro de Atacama is that tiny village in the middle of the desert, it's as hot as you expect it, there's pretty much only agencies and hostels and tourists everywhere but it's such a special experience that we really grew to like it. The desert is the most amazing place, full of geysers, dunes and lagoons with flamingos and the landscapes changes around every corner. We booked some awesome tours, found really cool artists and had a great time in our hostel. Even in this tiny village we managed to find a vegan café (Bum Kaldi) with empanadas and different kind of vegan cakes and I loved everything about it. On new year's eve we watched human-like puppets burn in the streets to say goodbye to the old year and then danced under the stars in the desert and we couldn't really have found anything better than that.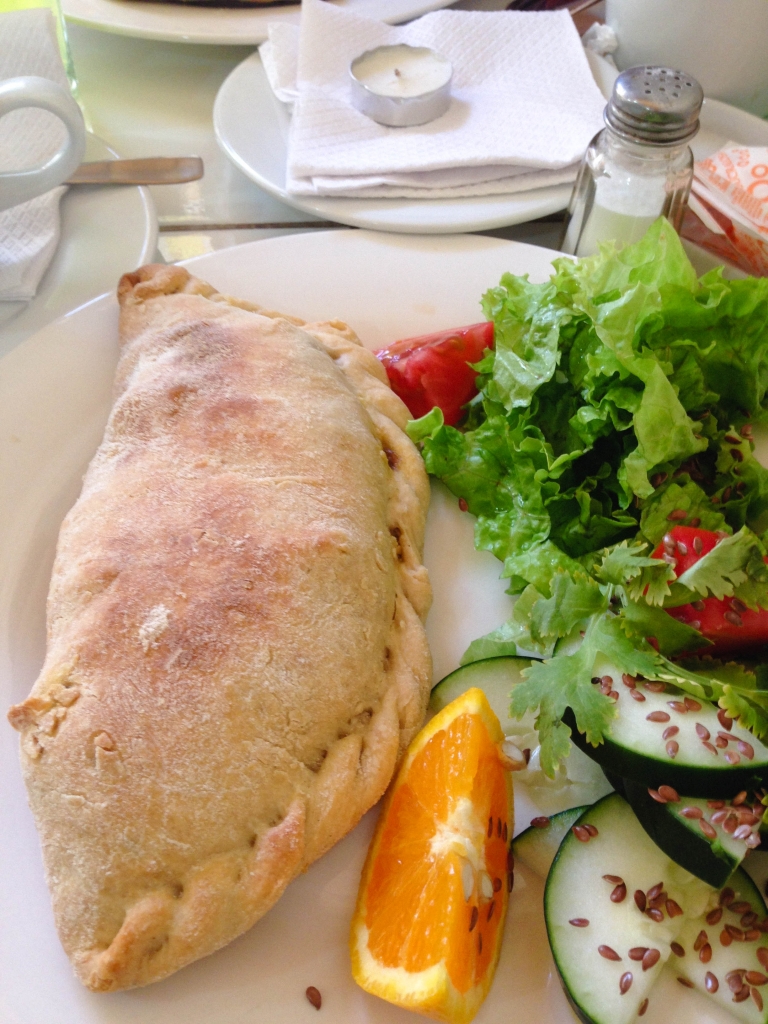 We then booked a bus back to Valparaiso, which took us 24 hours. On one bus. Which we survived by sleeping a lot, reading, listening to music and watching the landscape fly by. And of course snacks. Always snacks.
From Valparaiso we went further down, to this little surfer town called Pichilemu and we chilled on the beach and I had my first surf lesson and it was so much fun, even though I totally sucked at it.
The last day of our trip I spent in Santiago on my own and I obviously had a lot of food and sat in the sun and watched people and went to the museum.
I absolutely loved how easy it was for me to be vegan, even in the desert. I had downloaded the Happy Cow before I came, just to make sure, and I was really glad I did because we found some awesome restaurants. But even without it – Chilean breakfast is a lot of the time just bread with avocado, as mentioned above there were a lot of street vendors with vegan food and in one of the bigger supermarkets we even found vegan cheese which I haven't found in Peru so far.
I loved every day of this trip and I was so happy to be able to spend it with one of my best friends. Now back to my Arequipa, my home away from home, and back to work!