Tag Archive for: Blogs by Sophie Thoms
Home
Blogs by Sophie Thoms
Vegan Travel Blogs by Sophie Thoms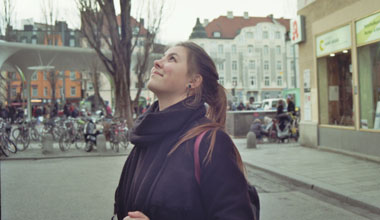 Sophie is a Social Work student from Munich, Germany. Currently she is doing an internship in a NGO in Peru and loving every minute of it. She loves traveling, books, languages, photography and good vegan food and she likes to write about all these things as well! Sophie also posts about her travels on Instagram @sophiemthms.
We hope you will also consider becoming a member of our vegan community and sharing your travel adventures so your fellow vegans can learn some new travel tips from you, and we can collectively show the world how easy it is to be vegan and travel compassionately.
To view Sophie's blogger profile page, click here.
Chile was an adventure, shared with my best friend, two weeks full of laughs and avocados and empanadas and...
Before I arrived in Peru, more specifically Arequipa, I was a bit nervous of being vegan there. I'd never...
Vegan Listings Near Me
To view a map of vegan listings near you, click the box below.
Please note: Location Services on your browser or device needs to be activated for this widget to work.