Tag Archive for: Blogs by Lou
Vegan Travel Blogs by Lou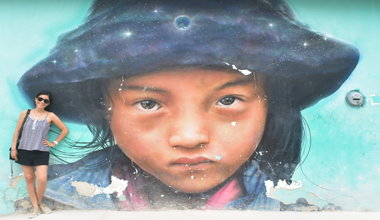 Lou was born and raised in Panama, a small country in Central America. Since she was young she always felt the desire to explore the world and experience living abroad, so in 2010 an opportunity came and she moved to Barcelona to continue her studies. She´s been vegan for nearly 4 years now and besides traveling, she also loves cooking, reading, photography and has an obsession with rabbits all thanks to her bunny Bailey. You can also follow Lou's adventures on her personal blog The Vegan Hopper, and social media (Instagram: @theveganhopper, and Facebook: @theveganhopper) where she shares her experiences about travels and other things she loves.
Planning a new trip can be exciting but it also involves a lot of planning and researching. As I...
Vegan Listings Near Me
To view a map of vegan listings near you, click the box below.
Please note: Location Services on your browser or device needs to be activated for this widget to work.