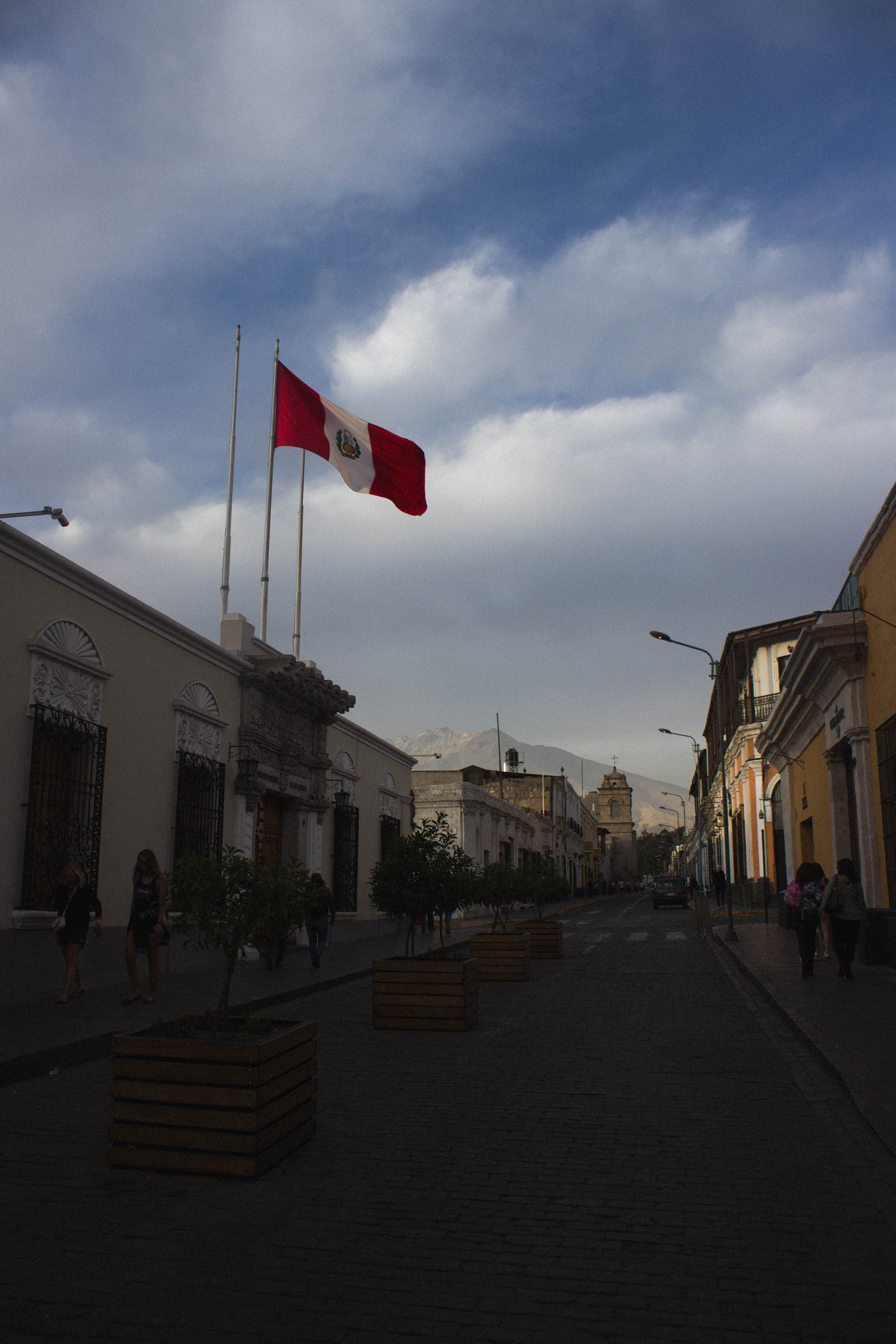 Before I arrived in Peru, more specifically Arequipa, I was a bit nervous of being vegan there. I'd never been to South America before and all that my doctor told me before was that he'd eaten Cuy (roasted guinea pig) for the first time there, probably to scare me off. I expected to eat a lot of rice, quinoa, vegetables and some more rice and I sure was prepared for that. Then I arrived in Arequipa, that beautiful city with her white houses and volcanoes all around, to start my 6 month of internship in a NGO that works with the children and parents in an impoverished community. The first evening the whole team had a dinner on our rooftop and when I met everyone and declined the first chocolate cake, one of the first questions was if I was vegan. That surprised me and even more so when I learned that there were actually a couple of vegan people working there. Over the next couple of days, I met everyone working at the NGO and because there are only freaking amazing people part of the team, everyone welcomed me and I was sure to get the best tips (vegan and travel related) from the insiders.
The first lunch at the office came around and my new friends, who I only knew briefly by then and who are now really important people in my life, took me to this awesome street restaurant, full of locals, and with an impossible cheap menu. When I asked for the vegan option they didn't hesitate a second and gave me the biggest portion of rice, vegetables and that weird fake meat, plus a small salad for an entrada. I took my food back to the rooftop to eat with everyone else and since then, the El Sabor Natural Vegetariano is one of my favorite food options for office lunches. They always have a vegan option, and even though that most of the time I still don't know what I will get, it's always good and sometimes even supergood (as my French friends would say) and, to top it off, I love the girls there and am always happy to see their smiles. Sometimes their meals have that weird fake meat that is not tofu but something not definable and I will just leave that but other times they have Spaghetti, so it all balances out really.
Another lunch spot I soon got to know is the El Veggie, a little restaurant on one of the hidden streets not far from Ave. Ejercito. The owner always greets us with his daughter on his hips and the menu includes a soup, salad, Segundo and a postre and you get it for 9 soles and it's always healthy and delicious. The best part about El Veggie is the vegan brownie though. It's warm and chocolaty and melting inside and it's never enough, never. Sometimes they have special food parties on Saturdays, once they had three different vegan cakes to try and another Saturday they cooked vegan lasagna which we took home and ate on the grass in the garden and it was the best picnic ever.
For lunch I also love Omphalos, a beautiful place in the city center, really close to the Plaza de Armas. The menu is only 10 soles and you usually get a soup, salad, Segundo and postre as well and it's always really, really good food. You have to ask for the vegan options but they usually have one or two vegan seconds. One day we took the whole office team there and everyone loved it, even though it was all vegetarian/vegan (which everyone was surprised about). You can sit outside in a pretty patio and the staff is super friendly and helpful and, to top it off, every time I came there so far they had about three different vegan cakes. For my friend's birthday we ordered a vegan and gluten free cake there and she (and everyone else) absolutely loved it.
Working in this beautiful city has been the most amazing adventure and I love every moment of it and it makes it even better that there is great vegan food to enjoy it with.