So…the day AFTER Vegan Beer & Food Fest in Portland, we decided to have a little food crawl. I was joined by @jaclynmiller, @heyshae, @lifestylewithme and our friend @uhhuhyeah as we ate our way through the city. The following is all that happened within 12 hours on Sunday, June 12th, 2016: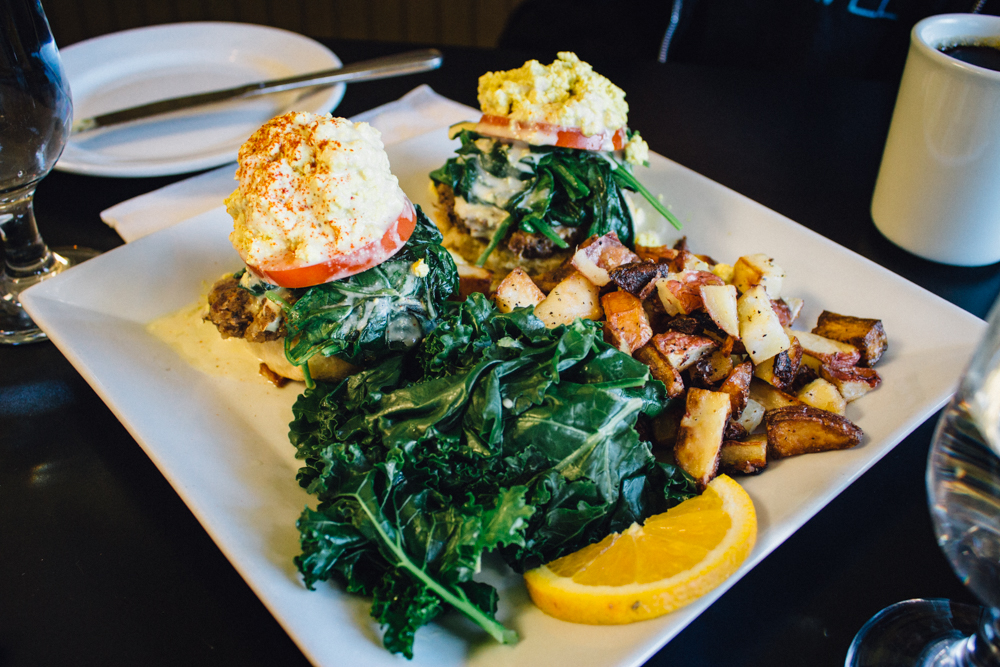 Jaclyn and I started the crawl with this incredible Lotus Benedict from Blossoming Lotus. The vegan hollandaise sauce went perfectly with the biscuit, spinach, tomato, spinach, sausage patty and tofu scramble. We went with the healthier option of getting half steamed kale and half garlic roasted potatoes on the side. If you ever get the chance to go to Blossoming Lotus, I highly recommend their weekend brunch (but go early because it can get crowded).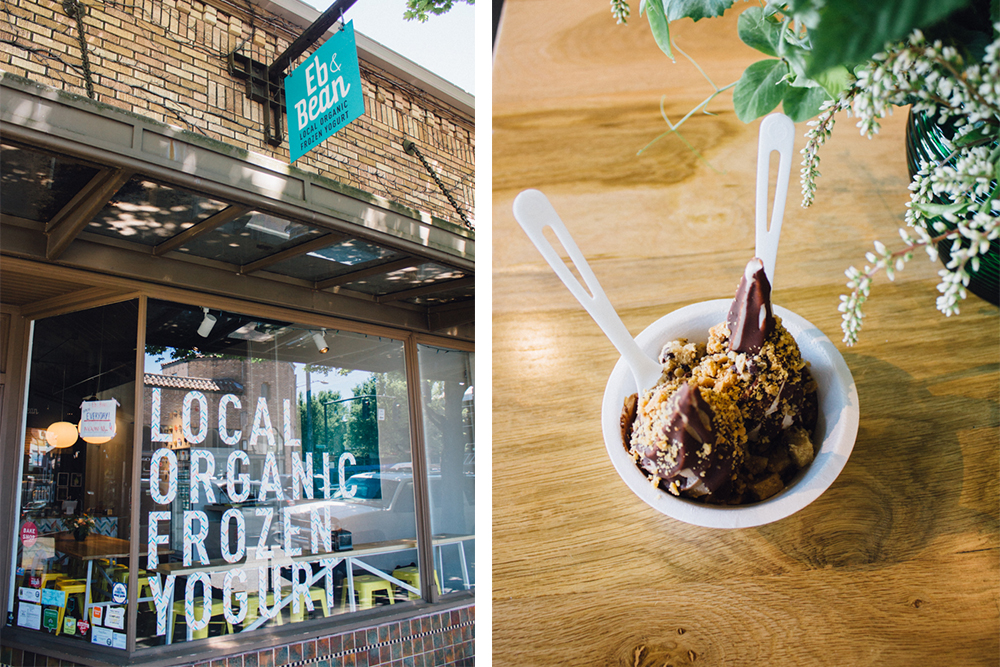 Right around the corner from Blossoming Lotus was Eb & Bean. They didn't actually open until noon so we had to walk around for a bit, but the surrounding neighborhoods and nice weather made for a good time. Eb & Bean isn't entirely vegan, but we found that they had at least 3 vegan frozen yogurt options and many veg-friendly toppings. Our flavors of choice were Pistachio Turtle and Salty Cashew, topped with a "newtella" magic shell, vegan cookie dough and Tom Bumble crumbles (kind of like butterfinger pieces). This treat was devoured way too quickly, but after this we were in the mood for something savory.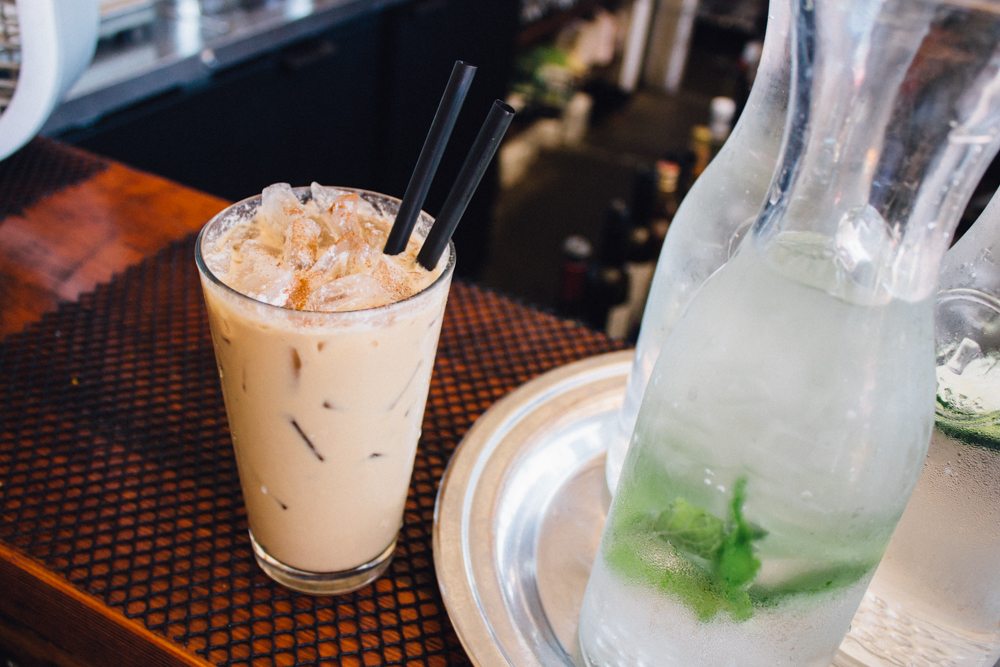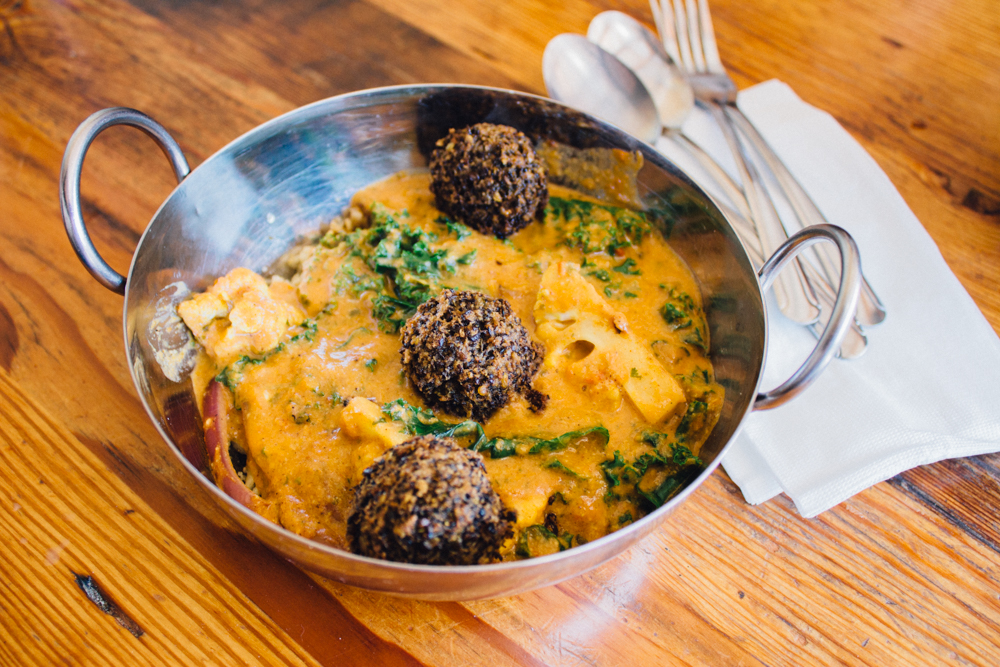 The Sudra was a little over a mile walk from Eb & Bean, but it went by quickly! Here we were joined by Shae and Marissa as we sipped on the Nanda Devi mocktail (made with chai, ginger, coconut sugar and coconut milk), and split a small bowl. We decided on the Black Lentil Kofta Bowl, which comes with Roasted Cauliflower, Kale, and Onions in a Cashew Cream Curry Served Over Brown Basmati Rice. This dish was very flavorful and it wasn't too heavy (both of which were helpful for this portion of the crawl).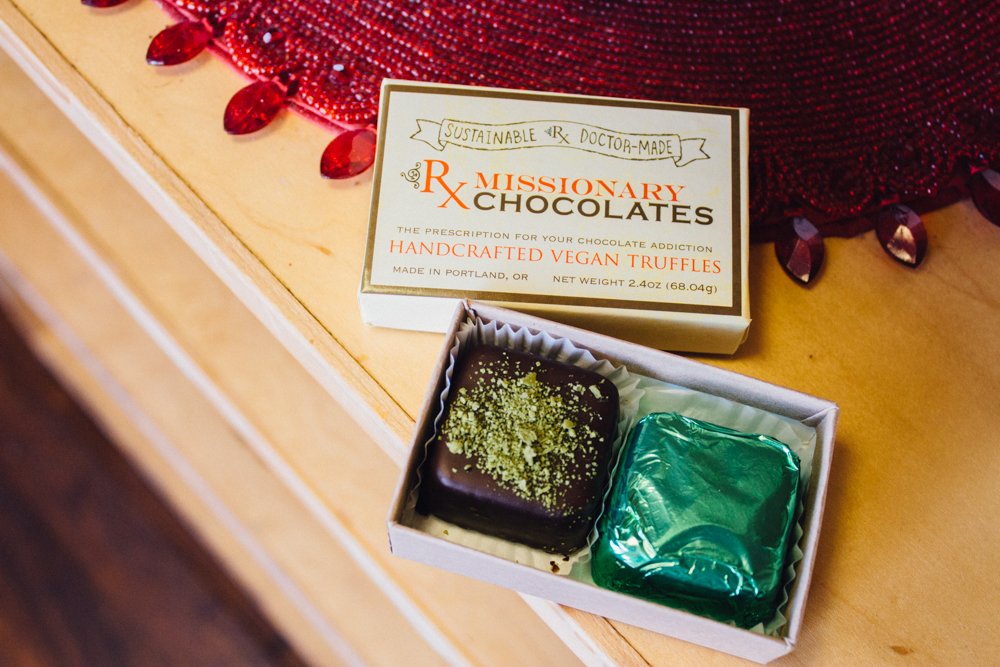 The four of us made our way to Missionary Chocolates, an all-vegan gourmet chocolate shop. While we were here our group got to sample their specialty treats filled with things like caramel, lavender, passionfruit, lemon and more! A couple of us left with our own boxes to take home with us. While here, we all truly felt like kids in a candy store.
After eating way too many chocolates, we were all craving something healthy. We met up at CANTEEN with Shawn, one of the friends we made at Vegan Beer Fest. We ordered 2 juices (the Post Standard and Hawthorne), a kombucha and 2 smoothies (Maca & Friends and the Ginger Berry). Our favorite of all of these was definitely the Maca & Friends, since it tasted like a dessert! Canteen had a cute vibe and it wasn't too far away from our next location.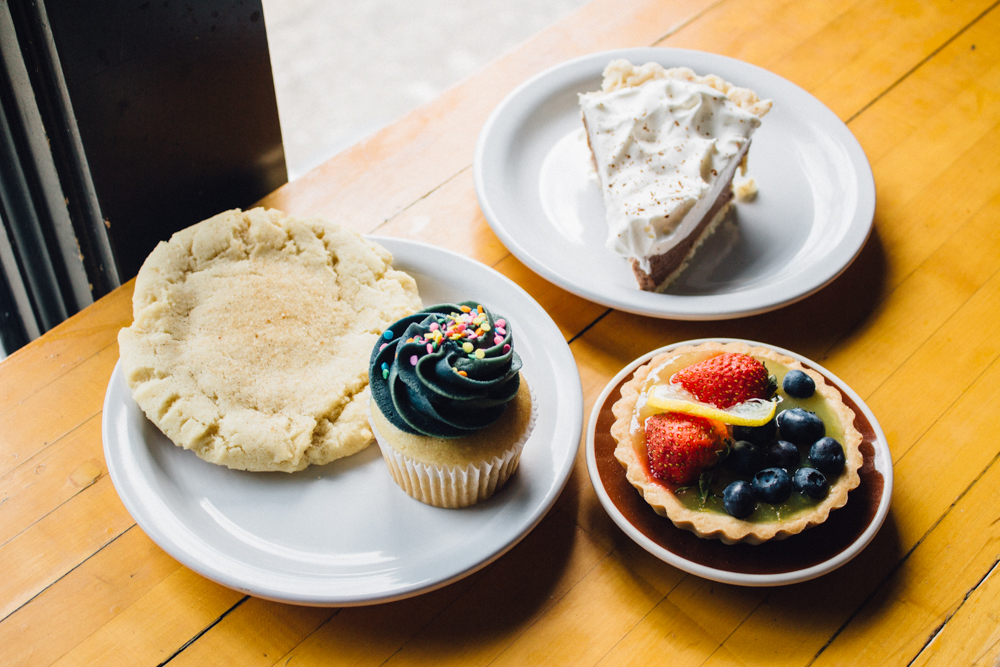 After having some healthy drinks, we went to Sweetpea Baking Company for some not-so-healthy desserts. We went for a cupcake, sugar cookie, tart and chocolate silk pie. All of these items were super-rich, so it was nice that we got to split them and try a little of each. Sweetpea is located right on the renowned Vegan Mini Mall on Stark St, which makes it a must-visit place when you come to Portland!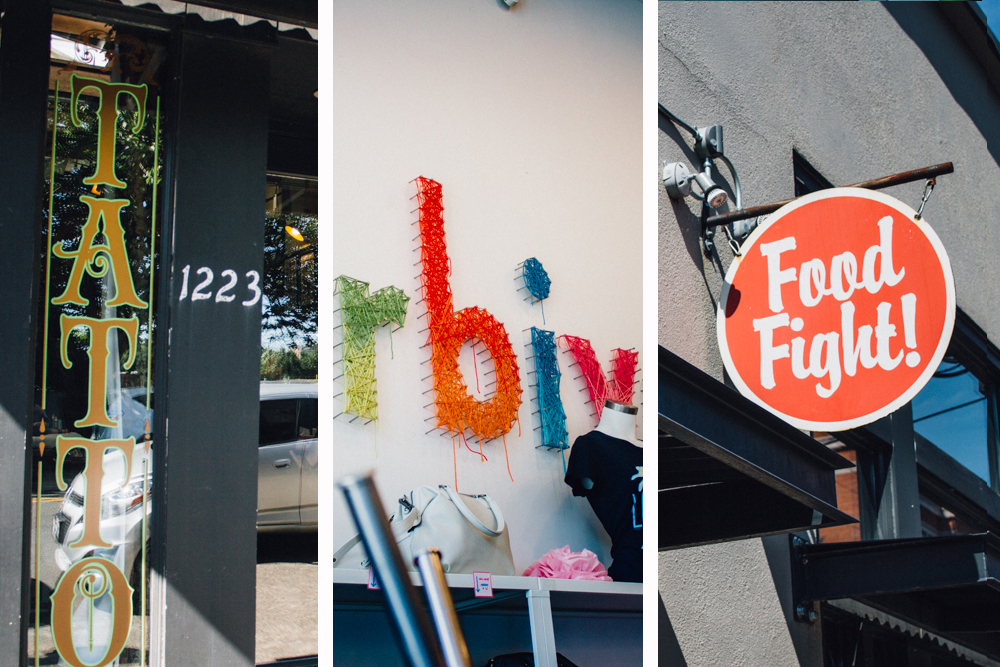 Though we didn't technically go to these places for the crawl itself, we did want to stop by Herbivore Clothing Company, Food Fight! Grocery and Scapegoat Tattoo since they were next door. We bought a few things to bring home at Herbivore and Food Fight!, and it's really cool that all these places are so close to each other (especially if you're going to be traveling here without a car).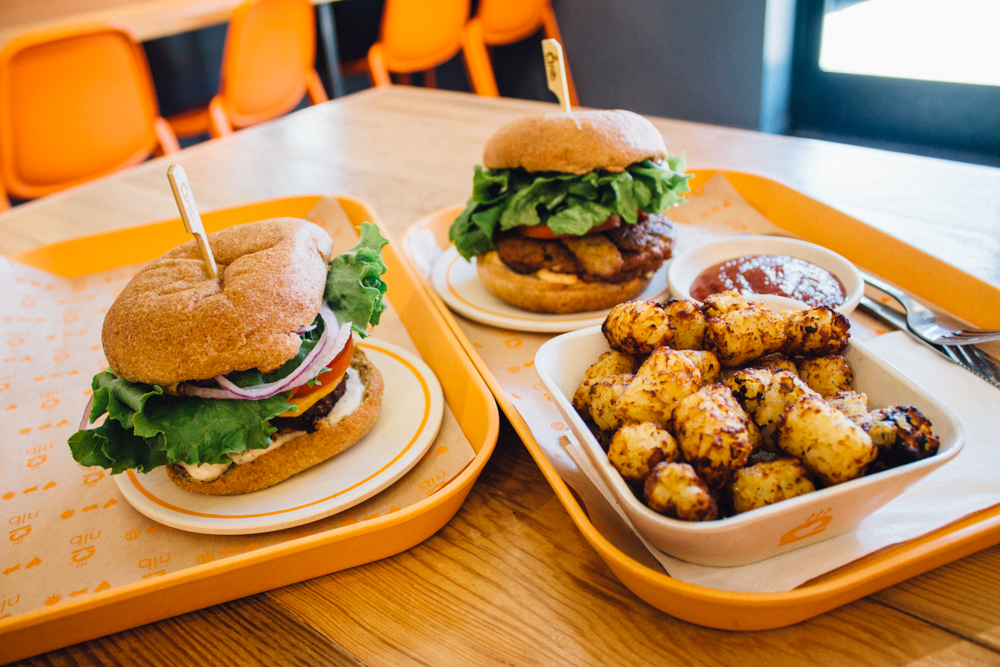 After taking a break from eating as we shopped and walked around the stores, it was time for more food! We stopped at Next Level Burger on SE Hawthorne Blvd for some burgers, tater tots and even a milkshake! Everything here is completely plant-based and they have a few other locations already, and the staff told us about some new locations in the works.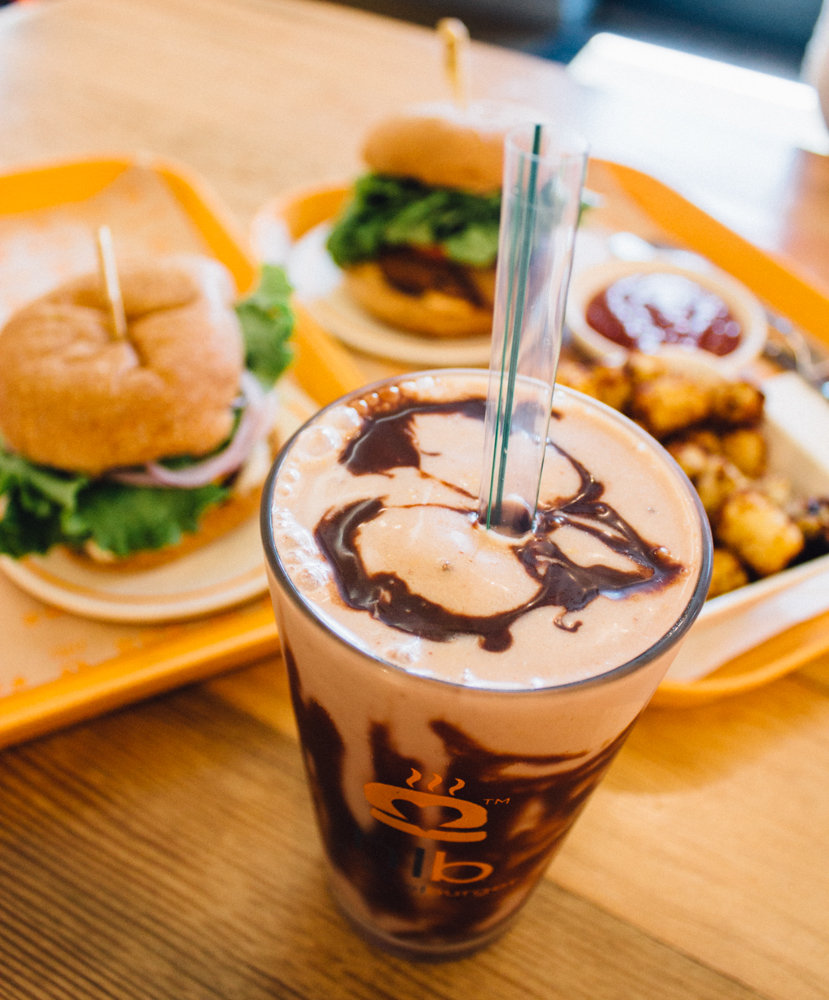 The milkshake we got had peanut butter and chocolate and some of us even tried dipping the tots in here (which wasn't half bad!). It was so cool to see how many people were also dining in this place and enjoying their meals. I honestly couldn't tell that anything was vegan, and I have a feeling at least half of the customers there couldn't either! After eating here, Shae and Marissa parted ways with us but we were still ready to finish the crawl strong!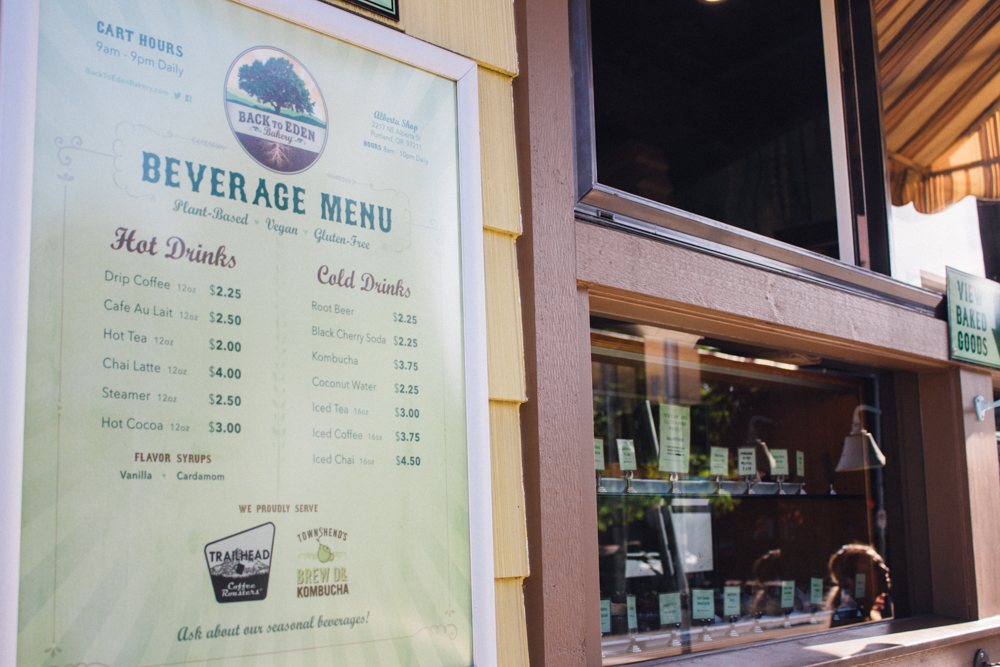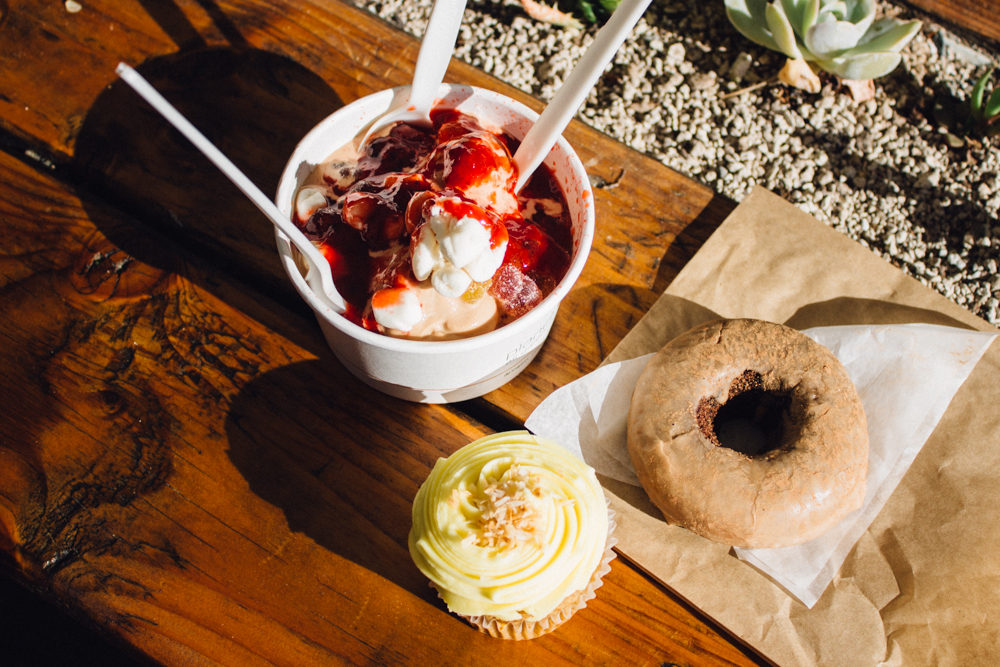 The three of us walked over to Back to Eden Bakery, after finding that Harlow had closed earlier than we had expected. Back to Eden has a brick and mortar location, but we went to their food cart which still had a great assortment to choose from. Shawn recommended the Mount St Helen's Soft Serve that came with Fruity Bears, Dandies Marshmallows & House-made Berry Sauce. I honestly didn't think this would be good from the description but I would easily order it again! Also recommended by our friend Shawn were the root beer donuts and a passionfruit cupcake. Again, neither of these really sounded that appealing to me but I was pleasantly surprised!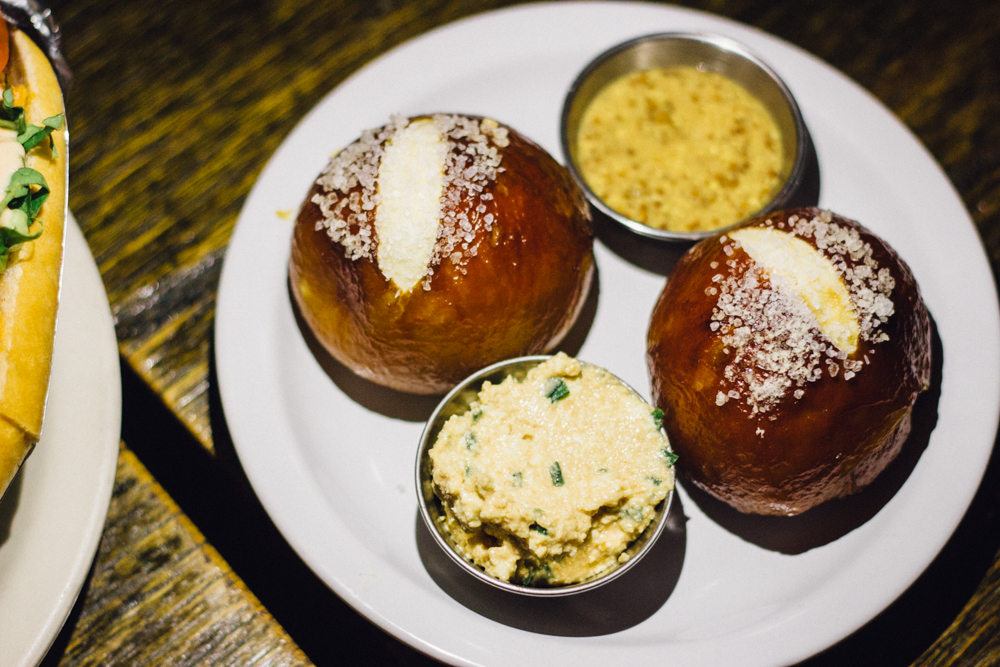 The crawl came to even more of a crawl after all the sugary treats at Back to Eden. The three of us walked around some more around the neighborhoods until we headed over to Sweet Hereafter later in the evening. Since this place is a vegan bar, they are open late which worked out perfectly when we started to get hungry again. We got two orders of the Pretzel Knots served with an incredible miso-chive cheese. I had honestly wished we ordered like 20 of these.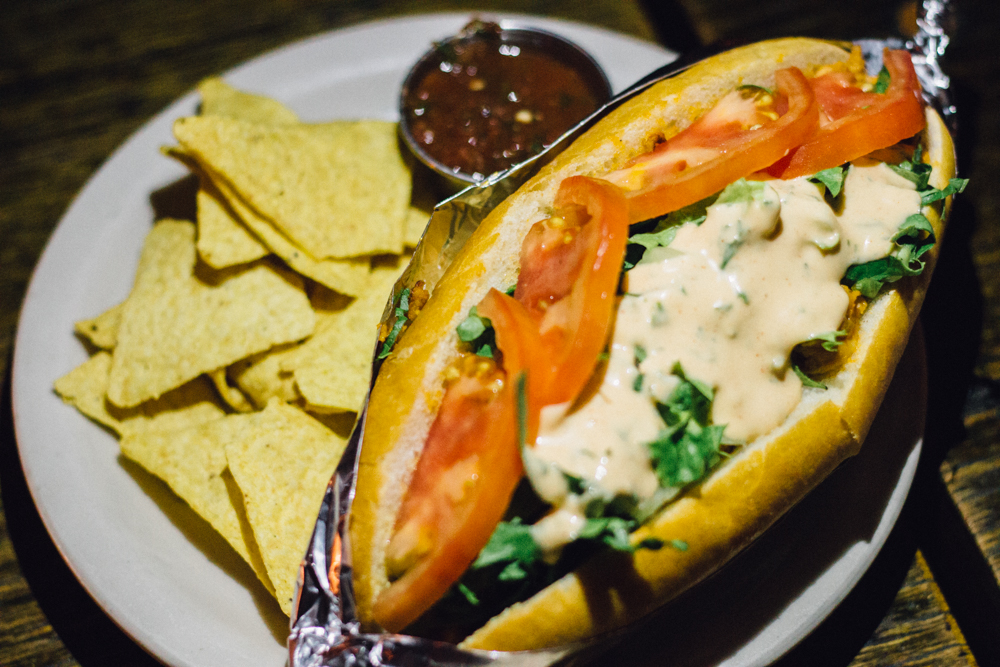 Shawn got the Buffalo Sub, with marinated soy curls, miso-chive cheese, lettuce, tomato and ranch. Jaclyn and I didn't want to go for a sandwich, but we did try some of this and it was pretty good!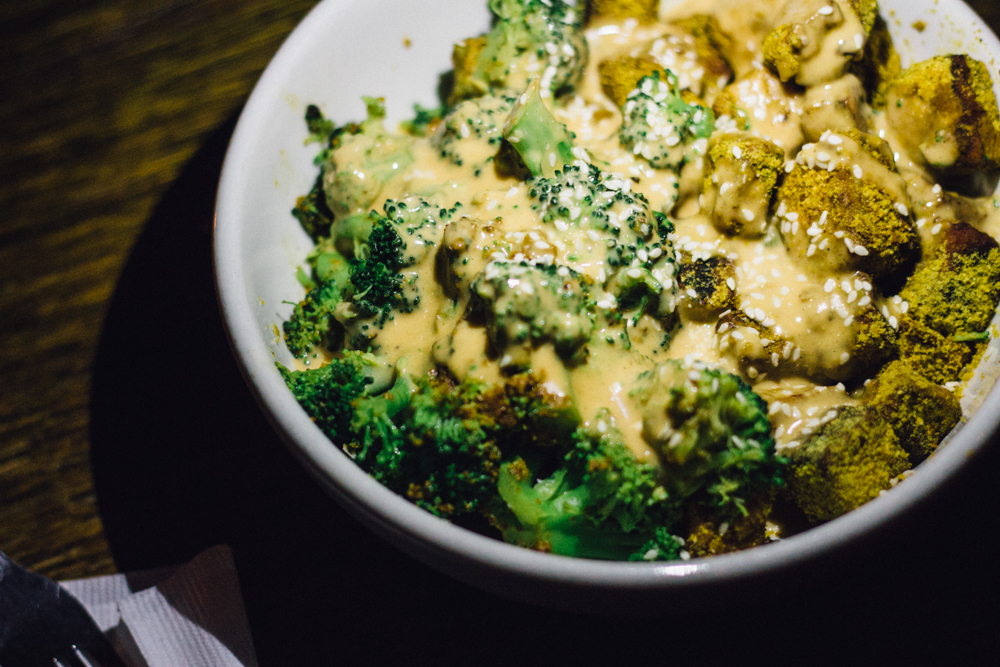 We went for a healthier option by splitting the Eastern Bowl. Nutritional yeast breaded tofu, broccoli, and brown rice with a spicy ginger peanut sauce, topped with sesame seeds. I loved all the stuff going on in this dish, and by the end of it I was totally done and ready for bed. We ended up getting back to our motel around midnight, but the entire day was well worth it!
So @jaclynmiller and I survived this crawl and we had a great time eating our way through Portland. This was such a fun experience and we hope to have many like this during our future travels. We'll let you all know if and when the next big food crawl happens!