Like Marissa and I mentioned in our second video submission, there is so much to actually go out and do in our towns, but in the Pacific Northwest specifically, there is WAY too much to fit into one, two, or 20 videos!
I figured I would start with designating my first blog post to my favorite hike I've been on to this date, yeah? Great ????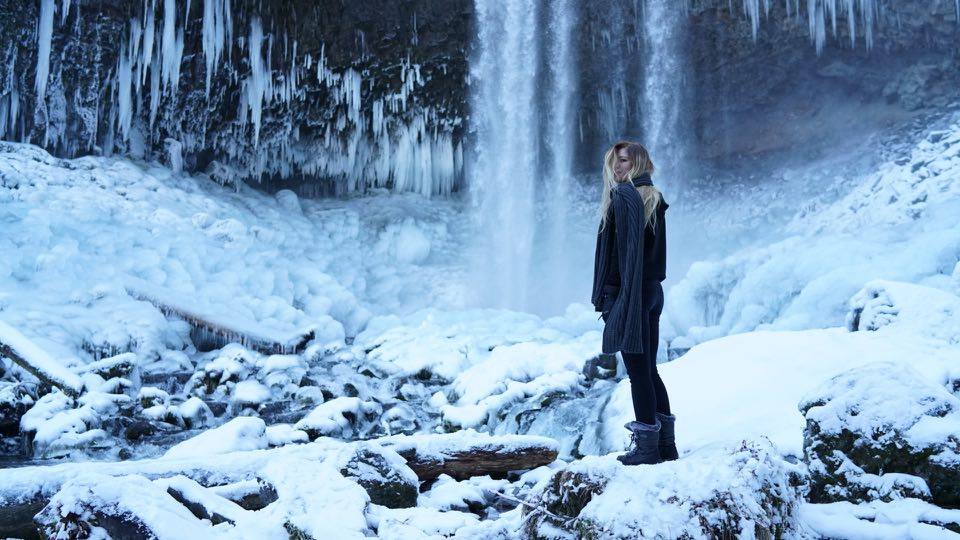 Tamanawas Falls, Mt. Hood Oregon.
Winter Time Snow Hike.
Being in my last quarter of dental hygiene school, I don't have a lot of free time to wander too far from home. This results in a lot more exploration of my local spots- AKA hikes!
A group of my friends got together to do a hike on the morning after Thanksgiving, and I jumped in a car with no idea where we were going. We started our ascent up Mt. Hood (which is another amazing location so close to town). During this time of the year, it was snowy along our drive, but the heavy winter hadn't yet hit us.
A quick pull-off after reaching the top and starting to make our way back town the other side and we were in a little parking area.
None of us knew exactly where to go, but that was half the fun!
All we knew was that there was a waterfall at the end, and we didn't expect the beauty that lead up to it! It felt like what I imagine Narnia to be like. At one point I felt so small walking through these huge snow-covered boulders and as I stood back, everyone looked like little ants.

We eventually made it to the waterfall and it was so magnificent in the winter. The ice at the base was so heavy and thick that it was a blue color that hardly registered on any camera. I really wish I could describe it or do it justice in the video or pictures, but this truly is a hike that needs to be experienced first person.
The hike was generally easy, it just became difficult on the way back because the show started melting and it became slippery. Overall, it is 3.6 miles round-trip, but it flies by because there are so many things to look at along the way.
Check out the video to see just a glimpse of what I mean! 🙂