I love travel. And I'm a vegan. So my head spun when I found VeganTravel.com, and I knew I had to contribute! My boyfriend and I have been documenting our trips to our favorite vegan cities, so we decided to share a taste of what we think are must-see (read: eat) cities, cafes, and restaurants here in the U.S.
We'll be moving from West to East. Enjoy!
Los Angeles, California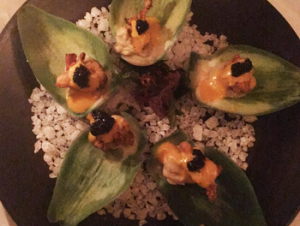 Ah, yes. The City of Angels. LA was recently voted one of the top destinations for vegan travelers in the world, and it's not hard to see why. This city is oozing with flavor, both figuratively and literally.
We could write a book on all the best vegan restaurants in LA. And you could probably spend a week getting lost in the tantalizing pictures of LA's most popular Instagrammers and bloggers. So, we're going to keep it simple and recommend just 1 place: Crossroads.
Located on Melrose Ave, Crossroads is LA's first upscale vegan restaurant to feature a full bar and lively social scene. To quote chef Tal Ronnen, "Crossroads is an intersection where vegans, flexitarian's, omnivores and meat eaters can cross paths to share a delicious meal and a good time. We believe great food should be enjoyed by everyone!"
We couldn't have put it better ourselves.
Portland, Oregon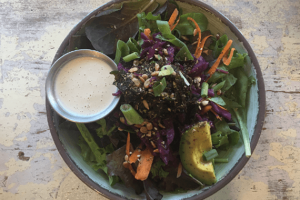 Of course, no list of top vegan cities would be complete without a section on Portland. Clean and pristine, the Oregon city is one of our favorite places to get lost in natural beauty. …and eat donuts.
If you are looking for a place to stay and play, we recommend the Hawthorne District. There, you'll find everything from cozy AirBNBs to vintage thrift shops and delicious vegan cafes.
We recommend popping by Harlow for lunch. It's located in the heart of Hawthorne and serves up farm-fresh cuisine with a conscious. Afterward, take a stroll down to Voodoo Donuts for a killer selection of I-can't-believe-these-are-vegan treats!
Atlanta, Georgia
When it comes to vegan dining in Atlanta, Cafe Sunflower is a total original. In addition to serving amazing vegan dishes for over twenty years, this modern cafe has a menu that just might surprise you. Our favorite dish is the Mushroom Scallops. If you are an Atlanta resident—or in town for a big event—Cafe Sunflower also offers catering services!
Pittsburgh, Pennsylvania
Pittsburgh is an up-and-coming small city with big dreams. Thanks to Carnegie Mellon University, the city is becoming a world leader in the development of AI and robotics technology. Why does that matter? Diversity! The city has always been a melting pot of Eastern European culture (Polish food, anyone?!), but today the city is embracing a new wave of healthy food options. There are more vegan restaurants than ever before, and our favorite is B52.
B52 is located in Lawrenceville, a newly re-developed neighborhood where cafes and galleries are quickly overtaking old mill sites and river warehouses. This is the perfect place to sit down for mezzes, or small plates. We recommend the Hummus, Falafel, and Baba Ganouj. The best part? B52 makes their Baba with smoked eggplant for an extra delicious kick. On your way out, don't forget to grab a vegan cinnamon roll at the in-house espresso bar!
Sarasota, Florida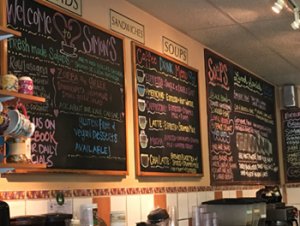 Sarasota is one of Florida's hidden gems. While tourists often flock to Orlando or Miami, seasoned travelers know that the artsy-chic shores of Sarasota provide the ideal balance of rest, relaxation, and indulgence. Plus, Sarasota is located on the West coast of Florida, so evenings can be spent watching the golden sun melt into the water's horizon.
And when it comes to vegan food, Sarasota does not disappoint. There are several cafes and restaurants that cater toward vegetarians and vegans. Our top recommendation is Simon's Coffee House.
Family owned and operated, Simon's serves up fresh farm dishes that are clean, filling, and easily modified for vegans. It's a casual spot that has been a local favorite for years. Drop by for lunch and Simon (the owner!) will likely be there to greet you with a big smile and warm hello.
Orlando, Florida – Disney Springs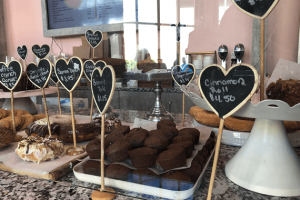 Disney World might be the happiest place on earth, but in our opinion, you're falling short if you don't stop by Erin McKenna's Bakery in Disney Springs.
Free to enter, Disney Springs is a recently updated outdoor shopping center that features a variety of unique dining and entertainment options for all ages. But I digress. Back to the sweet stuff…
Erin McKenna's Bakery is your one-stop-shop for all things sweet and inventive. Desserts are made with food intolerances in mind, so it's easy to find cupcakes, coffee cakes, and other mouth-watering treats that are vegan and gluten free. Insider tip: This bakery will delivery to most sit-down restaurants on the Disney grounds!
Miami, Florida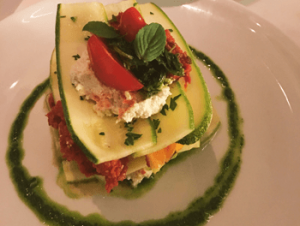 There was a time when Miami was not synonymous with health and vitality. However, the Vice City era is slowly coming to an end.
Miami is now home to dozens of health-conscious startups, including raw food vendors and plant-based restaurants. And while South Beach is still one of the world's most infamous late night club scenes, you'll also find plenty of early morning foot traffic shuffling from gym to juice bar 7 days a week. Welcome to Magic City, where there's something for everybody!
It's hard to pick just 1 vegan restaurant in Miami. The past decade has seen an explosion of plant-based restaurants, and many conventional restaurants are adopting delicious vegan options as well. However, Plant Miami will always be dear to our hearts. This upscale vegan restaurant offers a variety of amazing dishes that are equally inventive as they are beautiful to behold. And while we want to tell you to go for the vegetable lasagna, we think it's best for you to blaze your own trail here. You won't be disappointed!
More of the Best Vegan Cities
At The Electric Soul, we're all about helping vegans find electric travel destinations! We recently nerded-out and published a guide to the best vegan cities in the world, based on data from Google and social media. Check it out, and let us know what you think!
We're looking forward to becoming regular contributors to VeganTravel.com and hope to make some new friends along the way!