Ladakh ("land of high passes") is an autonomous region in the Indian state of Jammu and Kashmir.
It is surrounded by the Himalayas, and is one of the most sparsely populated regions in Jammu and Kashmir. Its history and culture are closely tied to that of Tibet.
Cody and I departed smog-ridden Delhi for Leh, Ladakh at 8:40am on a Saturday morning.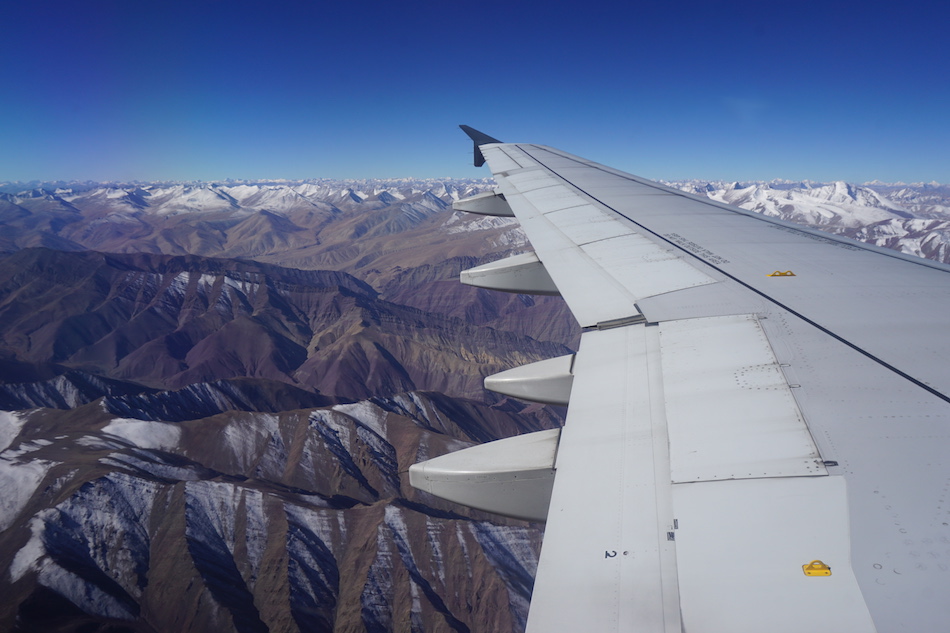 Not more than 30 minutes in were we surrounded by the rigid snow peaks of the Himalayas, and clean mountain air. 10 minutes to landing the captain came on advising all passengers to take precautions to avoid acute mountain sickness.
People flying to Ladakh are more susceptible to mountain sickness due to the sudden altitude change. All passengers deplaned and walked out into a sunny 7 degree morning.
Already feeling the change in altitude, Cody and I walked into the airport where a recorded announcement once again warned against AMS, and recommended avoiding a number of things like: Physical exertion or exercise during our first 24 hours, taking sleeping pills, or consuming alcohol for 24 hours.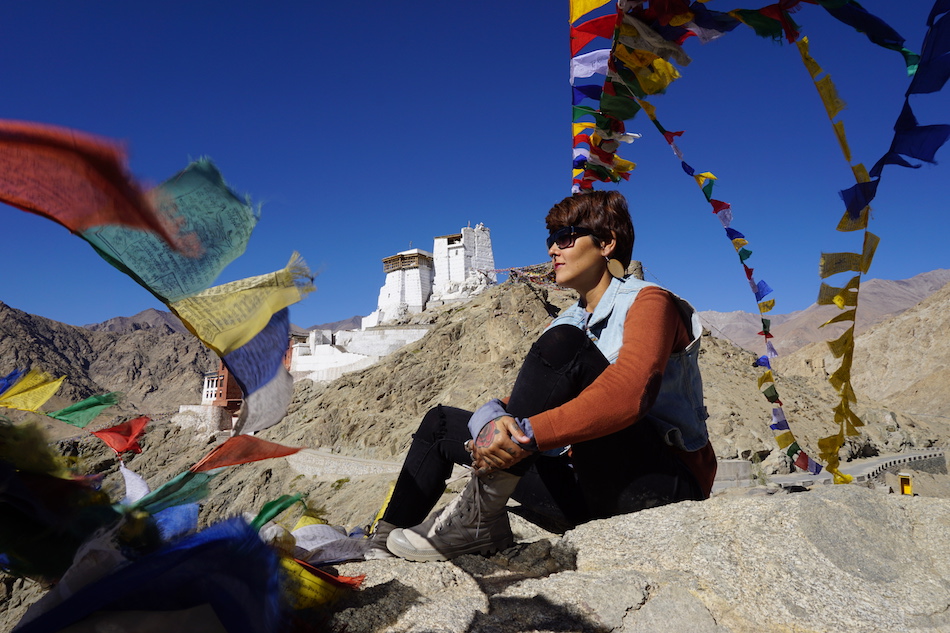 We could already feel ourselves having to breathe deeper to get enough oxygen, so we took heed to this repeated message.
With no checked baggage, the two of us were out in no time, in a taxi, and passing by rosy cheeked locals and beautiful, ornately painted Buddhist doorways.
We were warmly greeted by our host and invited into Almighty Guest House.
Once inside, our host also warned us about possible illness, and recommended we rest for the morning and head out later in the afternoon.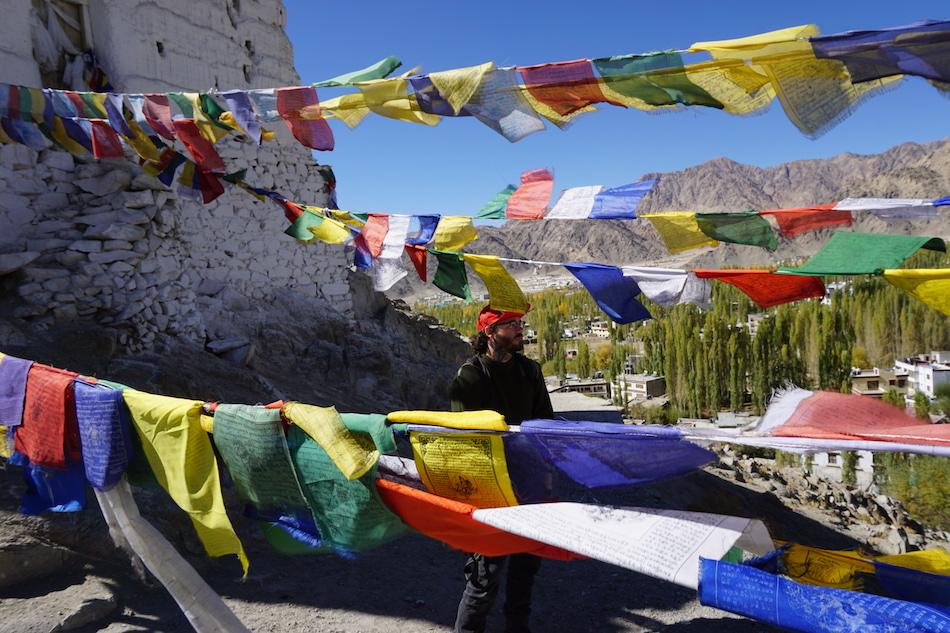 Symptoms of AMS include: nausea, vomiting, psychotic behaviour, disorientation, loss of memory, and even coughing and spitting up blood.
More than 10 tourists between 2014-2016 have lost their lives after ignoring health advisories and AMS symptoms in Leh.
Needless to say, we stayed in for the morning and early afternoon to get some rest and to avoid psychotic behaviour, and well, death.
Ladakh has a naturally peaceful, down to earth, enchanting environment.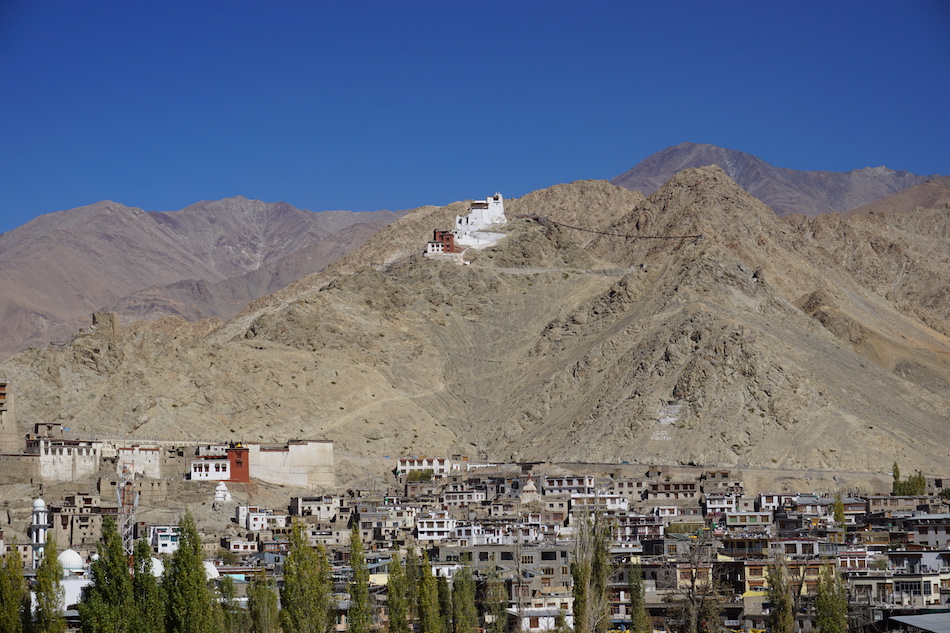 Buddhism plays a big part in the lives of the people here, and it is expressed through their warm smiling eyes, and hospitality. This is a place to explore the spiritual and cultural diversity of India.
It is also a wonderful destination for trekking, discovering artifacts, monasteries, Pre-Tibetan Buddhist rock engravings, and becoming exhilarated by sand dunes, snow-capped mountains, and pristine turquoise blue lakes.
Ladakh is a destination with very little noise pollution and smog, and an absence of buzzing neon lights, and touts, which allows a person to take in the natural beauty, pay attention to now, and be in the moment.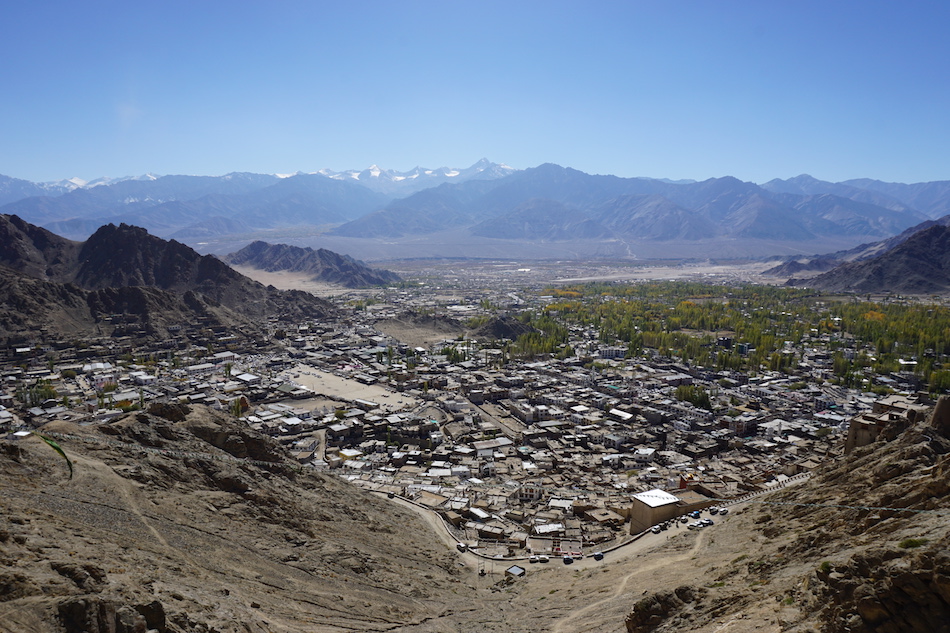 And I wouldn't expect anything less from a Buddhist region.
The people that inhabit Leh are ethnic Tibetan Buddhists. Leh's nickname is "Little Tibet" and besides Tibetan Buddhists, there are people living in the region belonging to other religions such as Islam, Sikhism, Christianity, and Hinduism. All living together in harmony.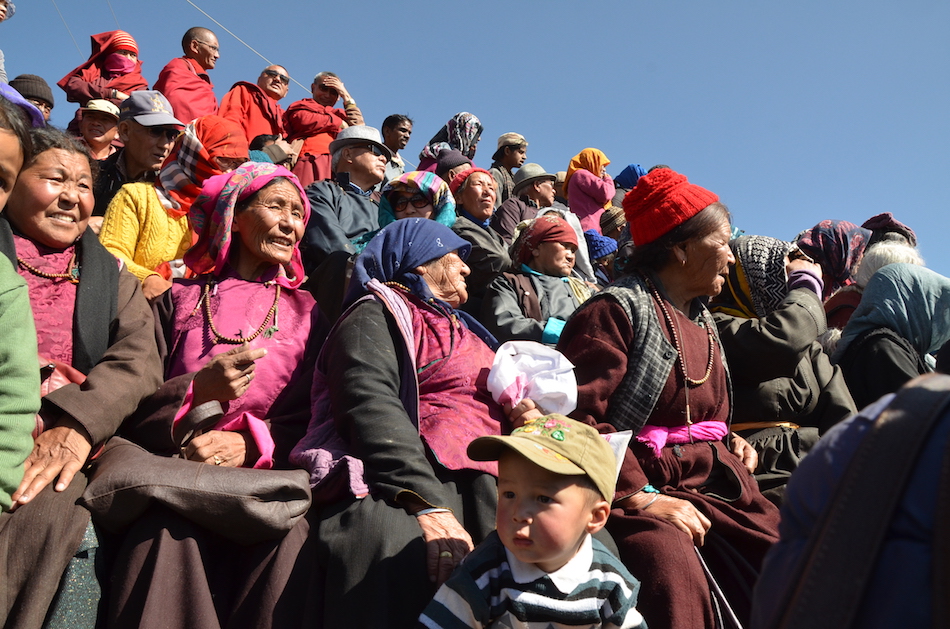 Our days were filled with bundled up long walks around town where we visited Tibetan owned shops to admire their handiwork.
We picked up a beautiful door size Tibetan cotton banner with the 8 auspicious symbols: the conch shell, the endless knot, the 2 goldfish, the dharma wheel, the parasol, the vase, the lotus flower, and the victory banner.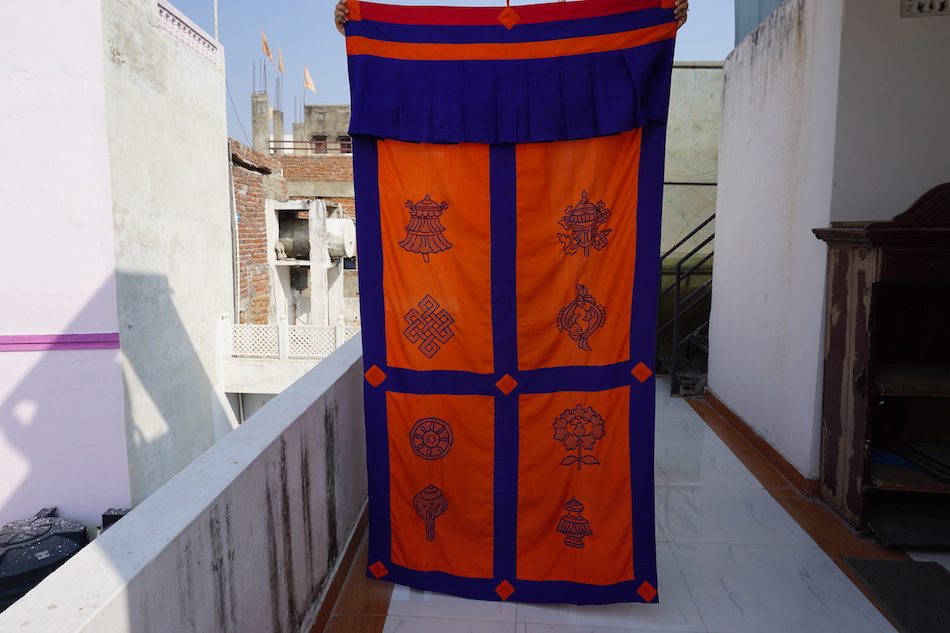 Tibetan Buddhists use the eight auspicious symbols, (ashtamangala) at home, and in public art. They are also used as teaching tools.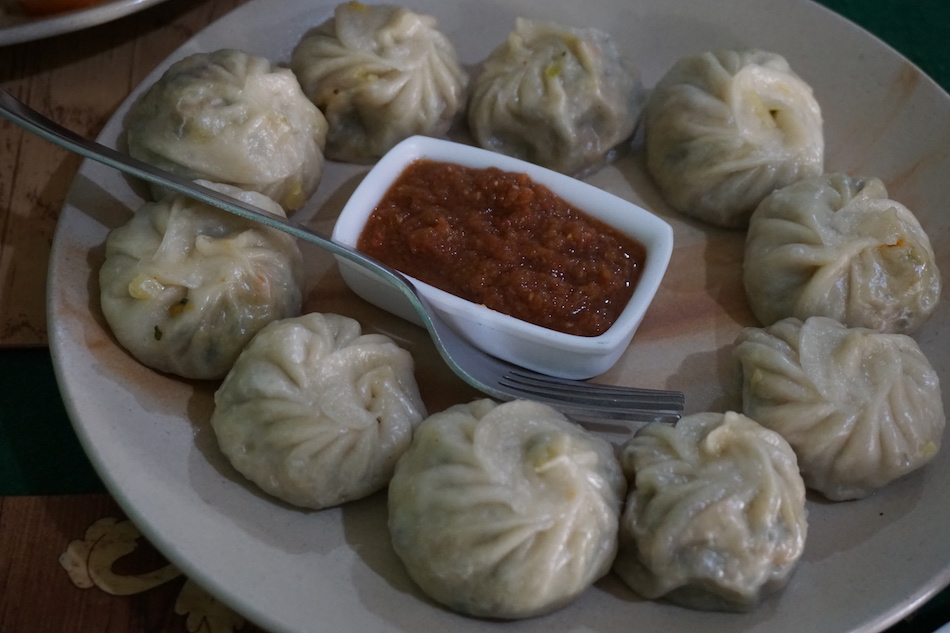 We also ate our weight in Tibetan momos- a steamed dumpling filled with potato, or ginger and minced veggies, and enjoyed other local delights such as dal fry, vegetable sizzler, chapati, and vegetable manchurian at a pure veg Tibetan restaurant a few minutes walk from our guesthouse.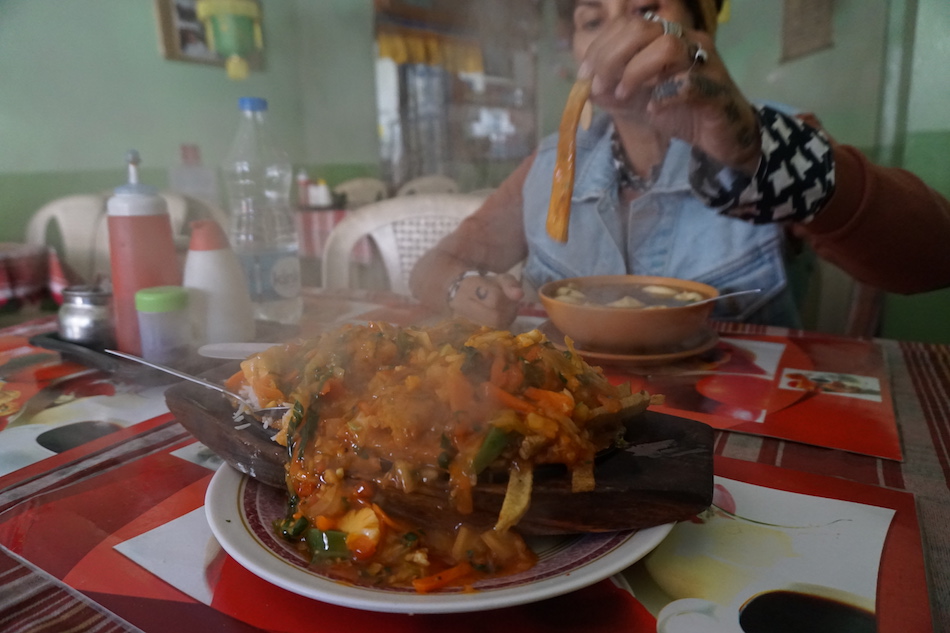 A climb up to the Namgyal Tsemo Monastery took our breath away (literally).
In the evenings we would return to our guesthouse, order hot mint tea, and remain bundled up, as our guesthouse did not have heat. This is common for many guesthouses in the area, and in the surrounding Himalayas. We certainly got an authentic experience of Leh.
Being able to spend time in the mountains always leaves us feeling tranquil.
The landscape is stunning, the people beautiful, and the way of life humble.
The simplicity of existence here is a great reminder to not allow ourselves to be distracted by unimportant things, and to enjoy what is in front of us right now.
THE NOT SO GOOD NEWS
There are an abundance of stray dogs in Leh concentrated in a very small area. Most villagers here don't view them in the same way we do.
Vicious fights over territory can be pretty frightening if you are not familiar with dogs, and people grow to fear them, and sadly see them as a nuisance. We witnessed some heart-wrenching animal cruelty perpetrated by the locals here.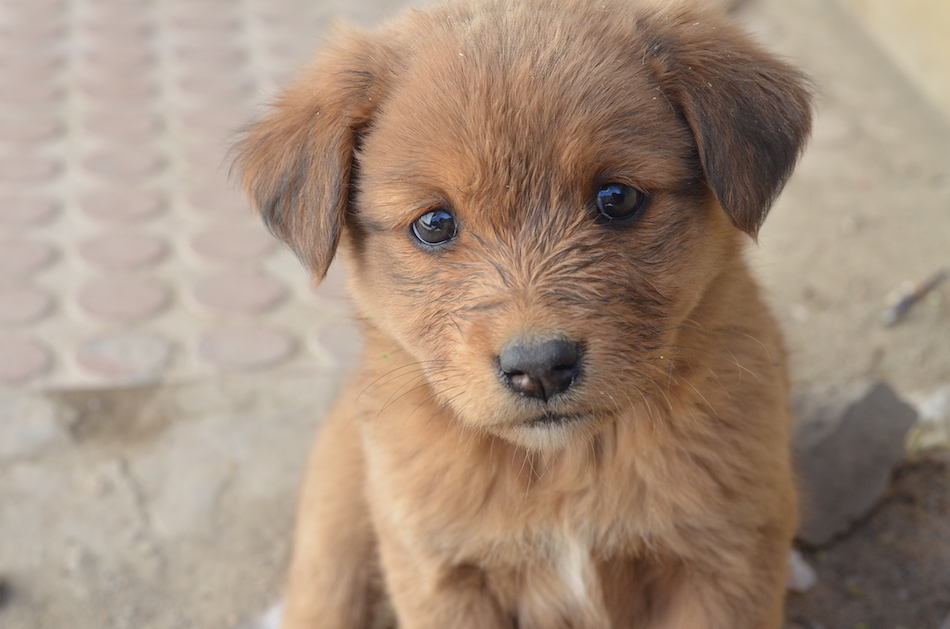 A man kicking a newborn puppy several times- a situation that I had to get involved in, a young boy kicking a calf-another act of violence that I couldn't let continue, many people scaring dogs away with sticks, and a dog lying and whimpering in agony under a car.
A painful memory that won't be leaving me anytime soon.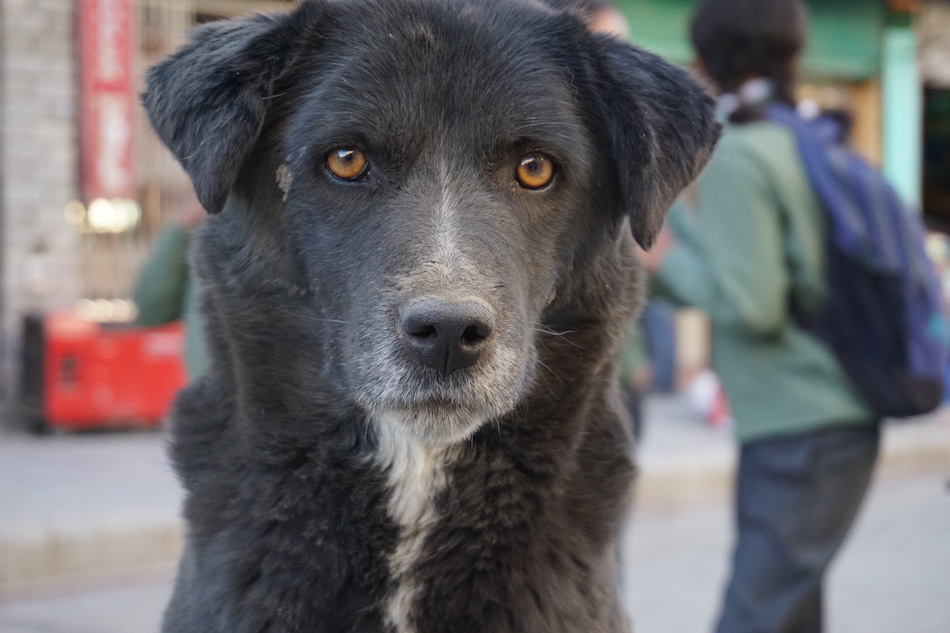 Strays are on the streets, sidewalks, outside of guesthouses, in alleyways, on rooftops, and even climbing up mountains. The only thing we could do was the usual, give as many dogs (and cows and donkeys) our time and affection.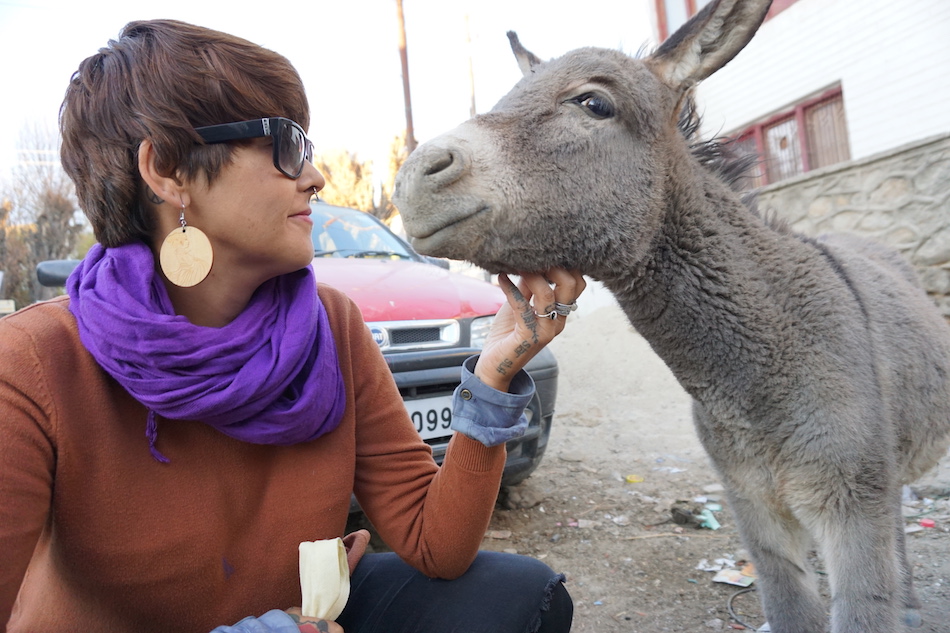 Cody and I visited Leh in October, when tourism slows down substantially as winter is fast approaching, and shops are shutting down for the season.
We feel it is the best time to visit as the streets are not overflowing with backpackers, so we were able to get a more authentic feel for the town. Prices are also a lot lower for hotels and shopping.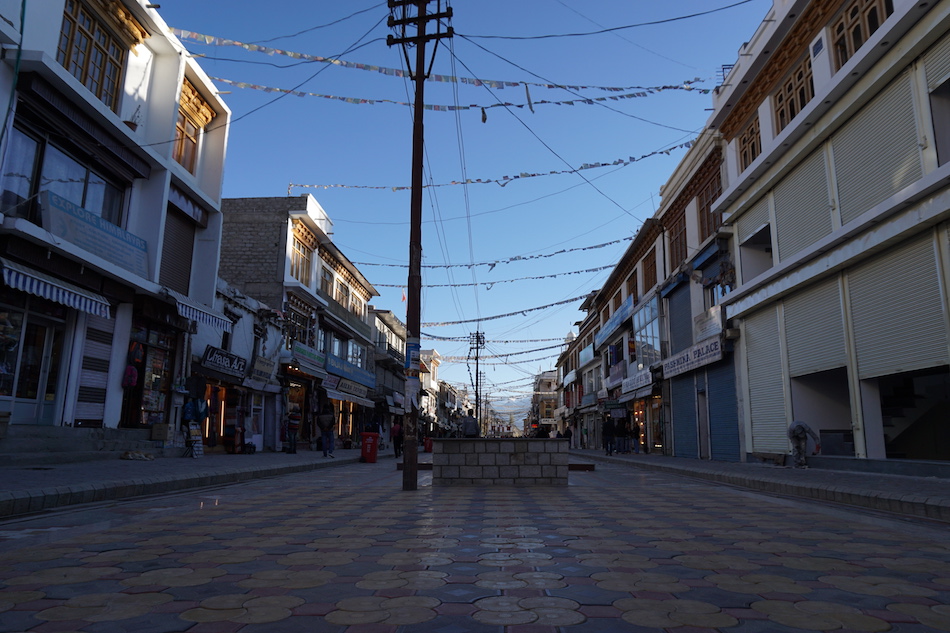 If you are comfortable with keeping warm, and can handle a little cold for a few days, October is a great time to enjoy the people, lakes, mountains, monasteries, and food in Leh, Ladakh.
It is also entirely different from the rest of India, and we very much recommend that you add it to your itinerary if you are planning a visit. There are daily flights from Delhi, and Ladakh is also well connected to mainland India by two main highways.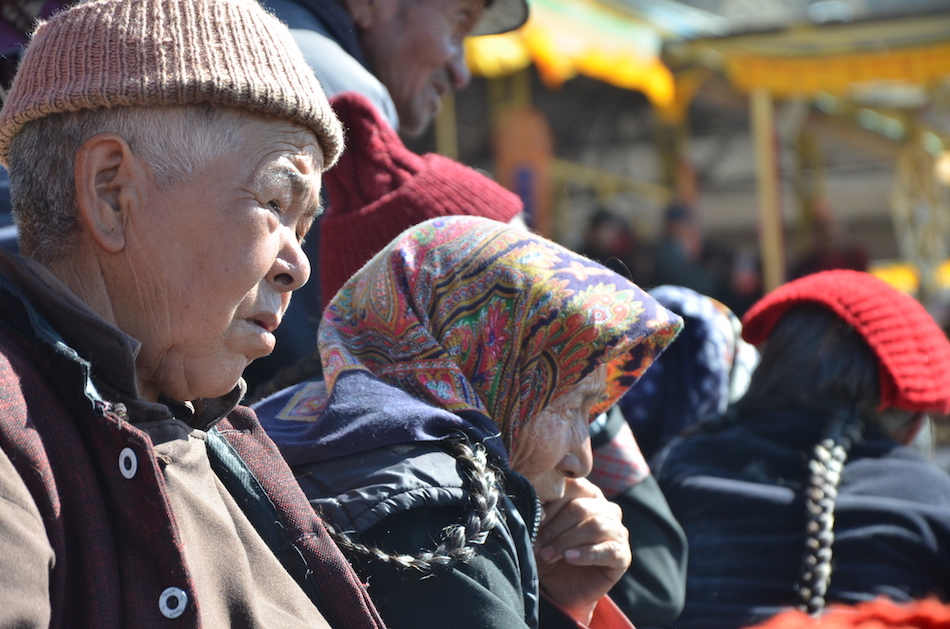 Don't miss out on the opportunity to see 14th century Buddhist monasteries, learn about Tibetan culture, and simply enjoy your time as it is passes in Ladakh. It is a world of difference from the rest of mainland India.