India is a massive country. It's so large that it is considered a subcontinent. There are 1.3 billion people, 22 official languages spoken throughout the country, and 9 different recognized religions practiced.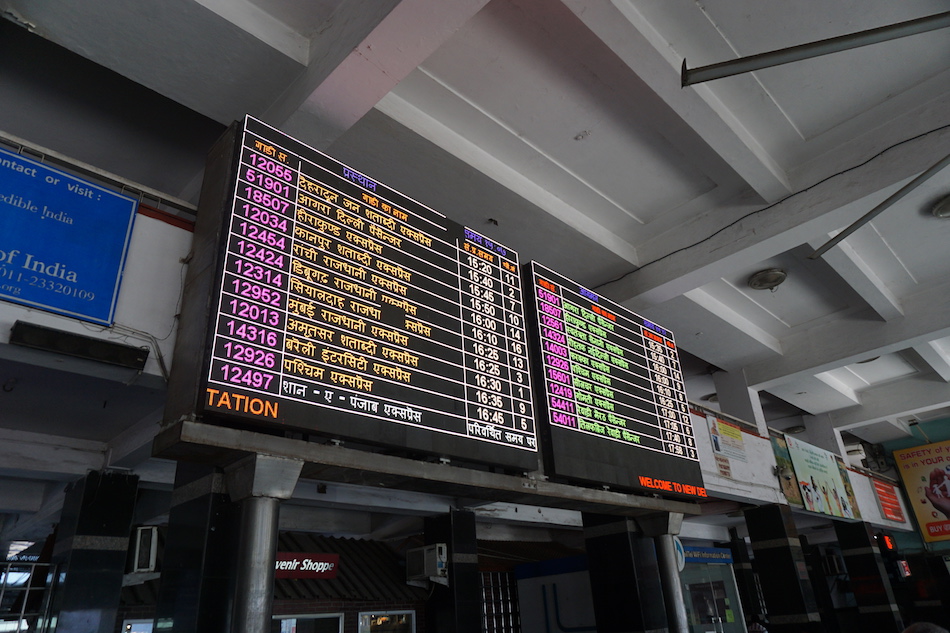 If you don't have a lot of time to explore India, taking inexpensive domestic flights is the way to go, but if time isn't an issue, you really must experience Indian train travel.
It is also a great way to see the country, and experience an authentic side of India.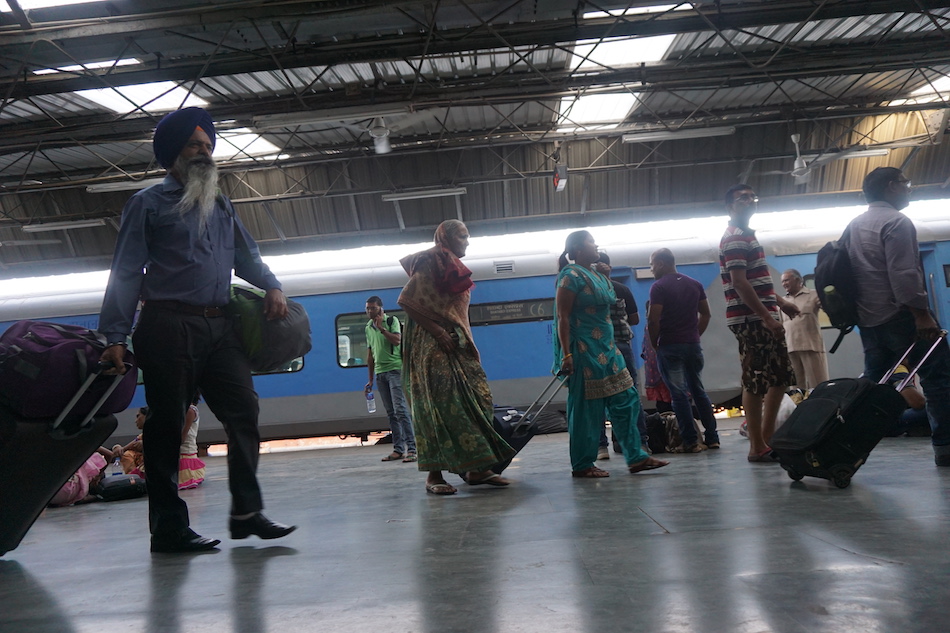 It's actually quite surprising how well organized the train system is when you consider how unorganized India can be.
And it's cheap! Anywhere from $10 to $40 return.
TRAIN TICKETS
Booking online is probably the best way to go for train travel in India. It is hassle free, but be sure to book in advance, and to have the tickets printed for your journey. In the past we have booked with Cleartrip, Yatra, and MakeMyTrip.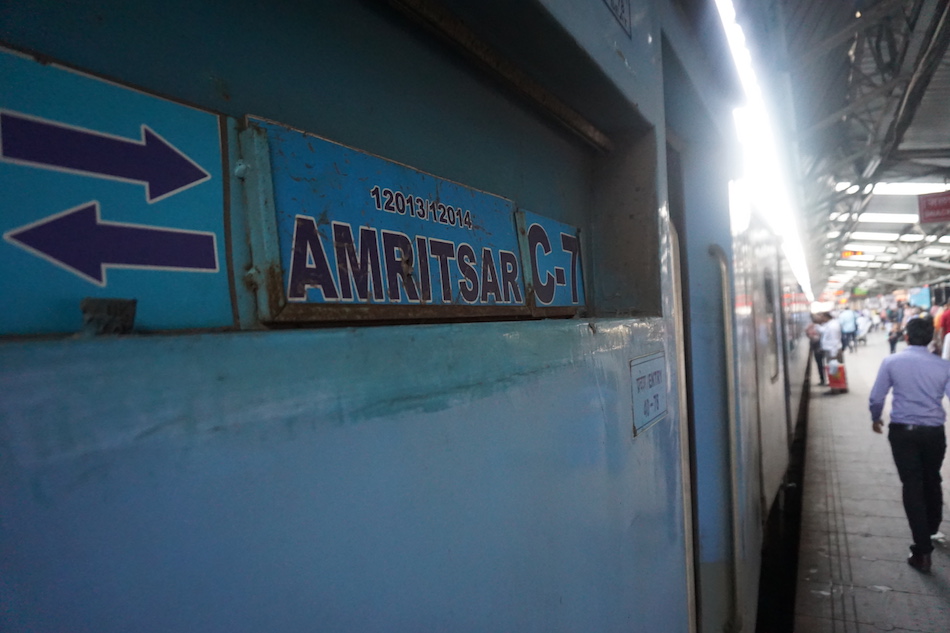 Be sure to arrive at the train station about 30-40 minutes before departure to be sure you are at the right platform.
Additionally, you can also book train tickets through your hotel or a tour agent. You will have to pay a small fee for it though.
CHOOSING A CLASS
I recommend going with AC-1, 2, or 3 if you are purchasing sleeper train tickets.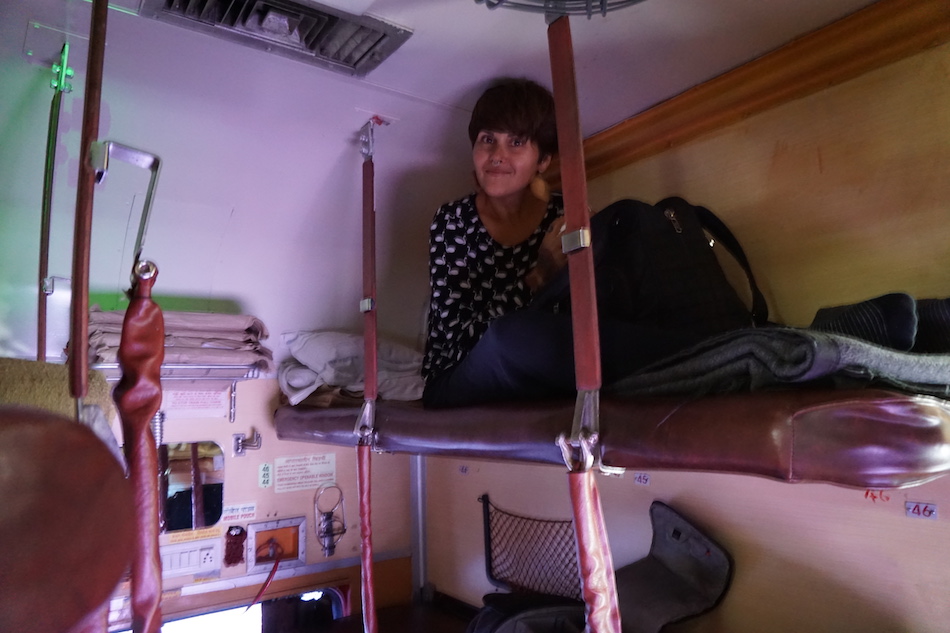 You will have more privacy, comfort, and better quality of food. There is also less disturbance in the 1 and 2 classes than there are in the other options.
When you book your tickets, you should be asked for your meal preference, veg or non-veg. If you are not asked, simply request your preferred meal.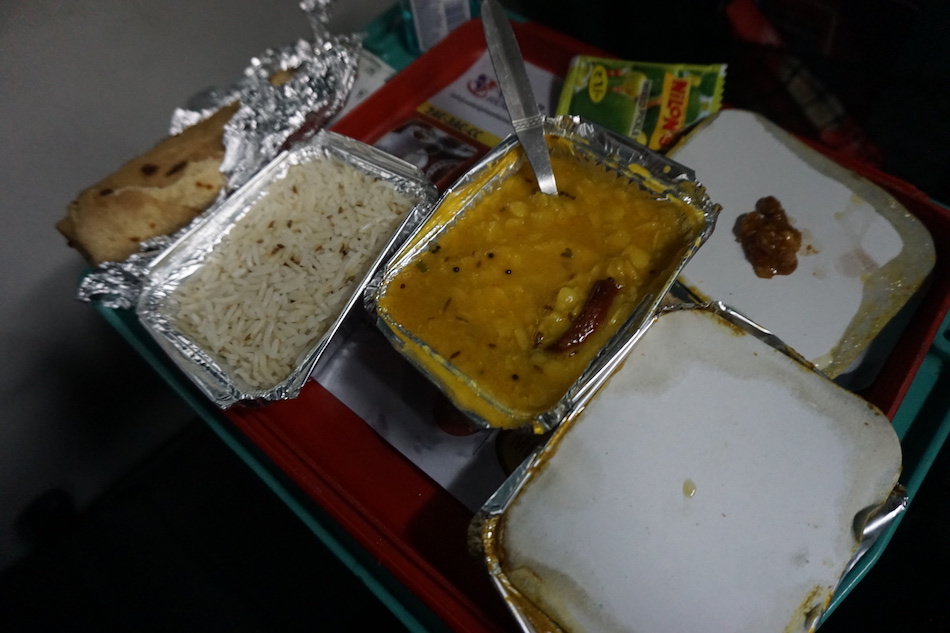 We took a few 6 and 4 hour train journeys and booked AC chair cars. They were comfortable, clean, and our veg meals were decent.
A great thing about train travel is it enables you to appreciate the actual time it takes to get from one place to another. You will pass through small town railways, villages, and watch the landscape turn from concrete, to fields of wheat, to lush jungle.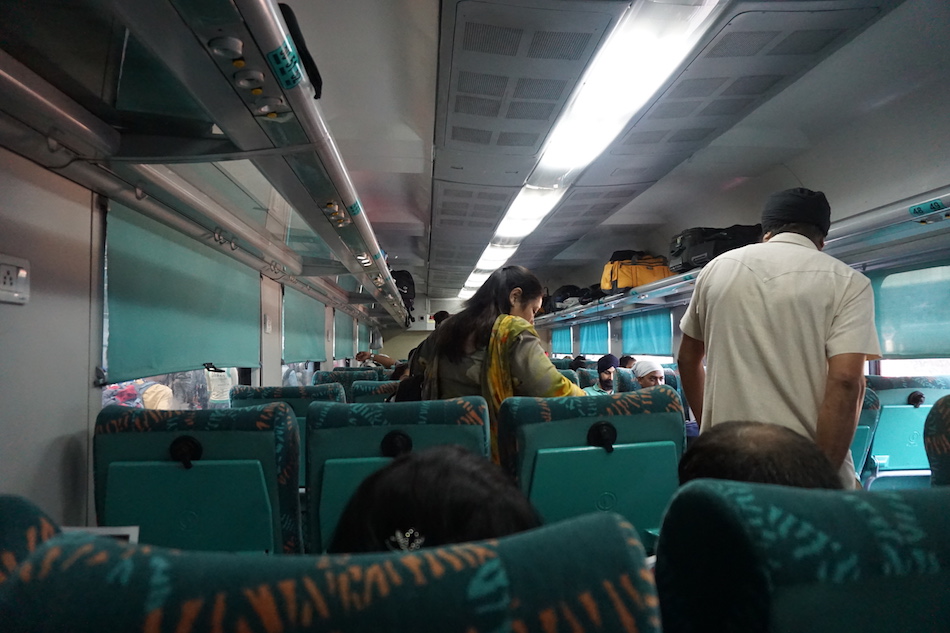 Some rides can last up to 20 hours so be sure to carry a book or journal with you. There are only so many photos you can take through the train window. Toilet paper, wet wipes, or hand sanitizer may also be helpful during your journey.
KEEP YOUR VALUABLES CLOSE
We've never had our belongings stolen or rifled through while travelling India, but it is always good to take the proper precautions.
I place my passport and cash in, or under, my pillow when I am sleeping. Alternatively, you can strap a money belt under your clothing.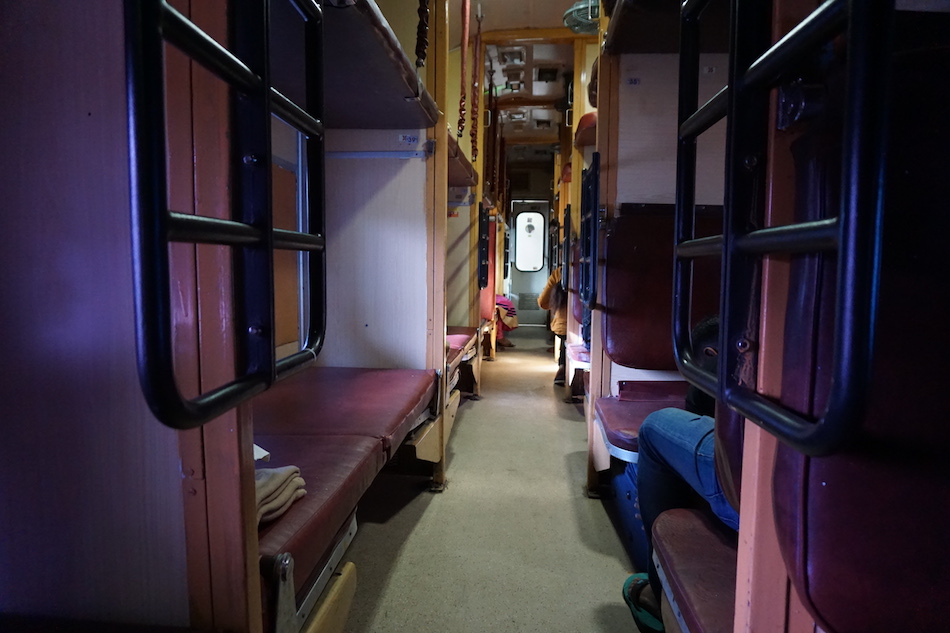 During our first visit we carried a Pacsafe lock, but we found that it brought more attention to our belongings than we cared for, so we left it behind this time. We sometimes use plastic zip ties to deter theft.
If our clothing is stolen, we'll just have to buy new items.
PACK SNACKS
The food in Indian is great, and the meals provided on the train aren't too bad, but it can all get a bit greasy if you are travelling slow. There are dry fruit stores all over India, as well fruit stalls where you can get your fix of non-deep fried snacks.
DON'T STRESS OUT
India's population of 1.3 billion may freak you out. But the horror stories you may have heard are few and far between. Don't let them discourage you from having this experience.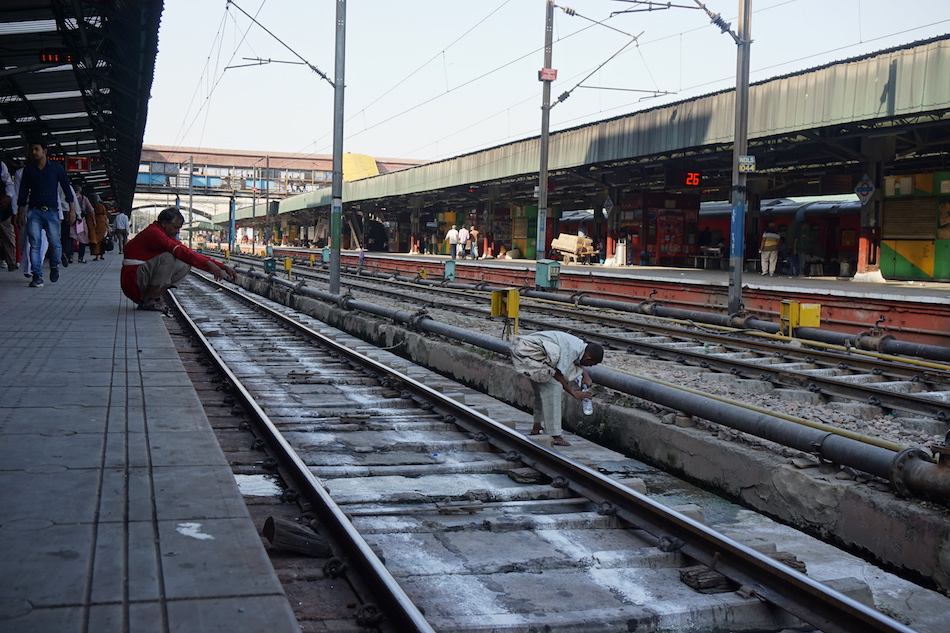 If you let it happen, train travel can be a very relaxing activity.
There are people who will encourage you to only take flights, but they are missing out on an essential part of India, and we've also found that they are overly cautious, picky individuals.
HAVE FUN
The most essential part is to have fun! Take it all in. Don't worry about the staring. Arrive early, take a seat on the platform and people watch for a while.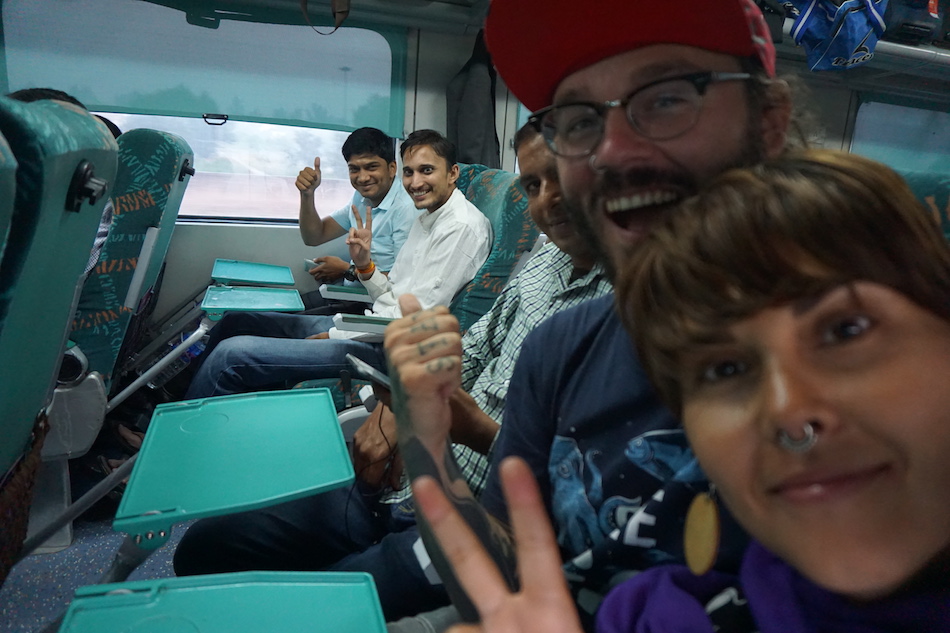 Capture a few photos. Grab a tea and samosa for the ride. Enjoy the experience.
For more info on train travel around the world, check out The Man in Seat 61.