The Taj Mahal is located in Agra, a city about 3 hours away from Delhi by train and unless you plan on going to the Taj more than once during your stay, you really only need a night or 2 in town.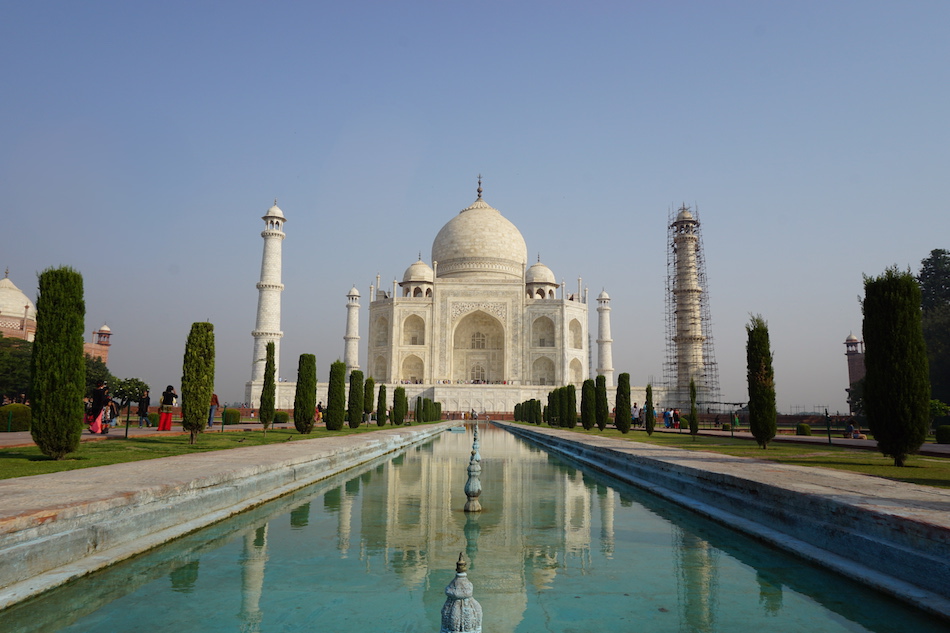 Agra has plenty of hotels to suit everyone's taste, from palaces, to guesthouses.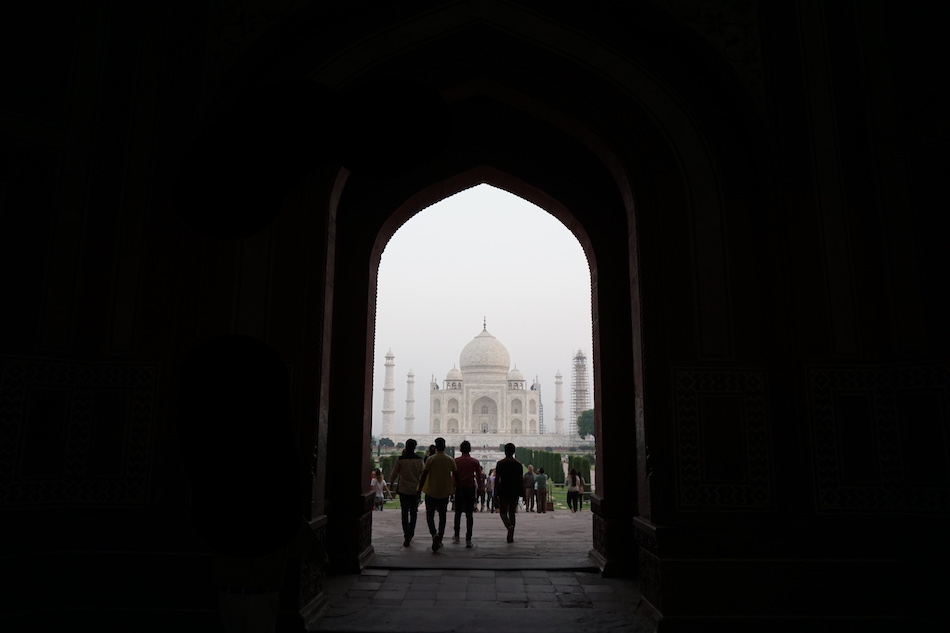 Cody and I stayed at an inexpensive hotel for 751 rupees ($11.25 USD) a night. It was clean, comfortable, safe, and steps away from the Taj Mahal.
GETTING THERE
You can book your train tickets online, at the station, or at the front desk of your hotel.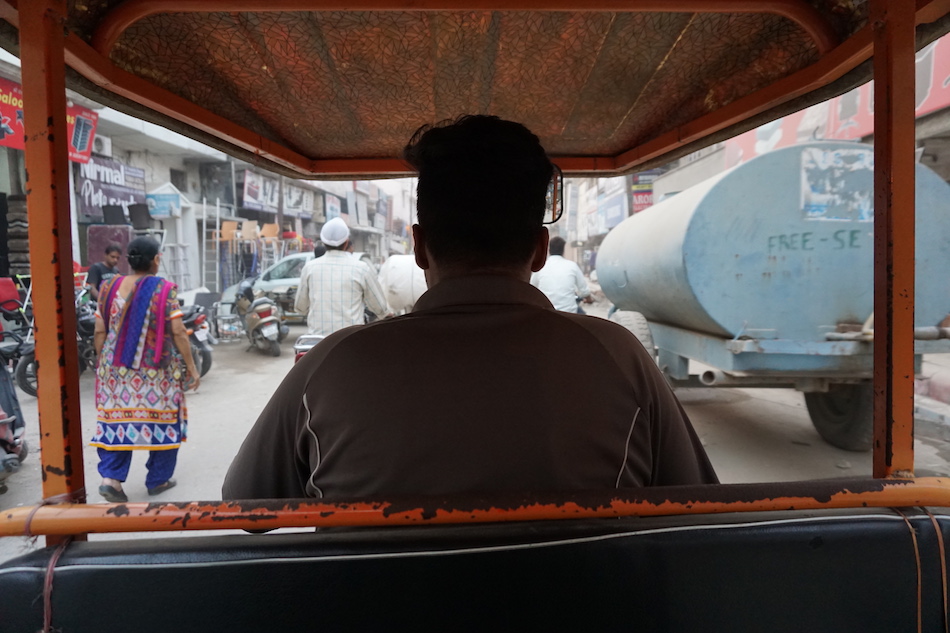 We opted for the 3AC sleeper from Delhi for 1302 rupees ($19.50 USD), and a rickshaw from our hotel to the Hazrat Nizamuddin train station cost us 150 rupees ($2.25 USD) for a 30 minute ride.
Once at the station, we checked the electronic board for our train and proceeded to our platform. Easy as pie.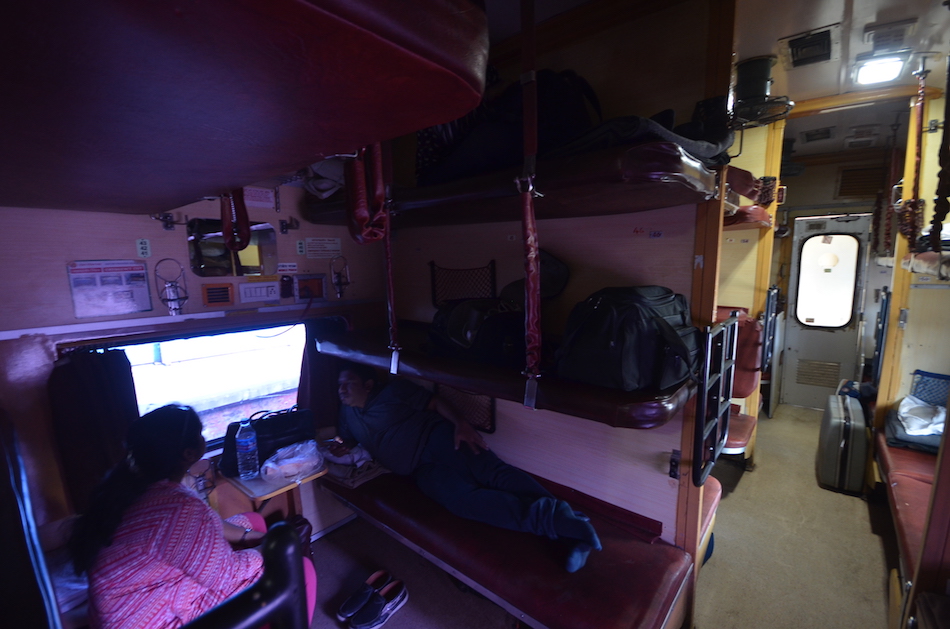 We had our own sleeper beds in a bunker with 6 other sleepers and if you require more privacy, choose 1AC.
The ride was painless, comfortable, and we only arrived half an hour late. We had no problem finding a tuk tuk from Agra Cantt station to our hotel for 150 rupees.
ADMISSION
Cody and I stayed at Hotel Sidhartha, located a stone's throw away from the western gate of the Taj.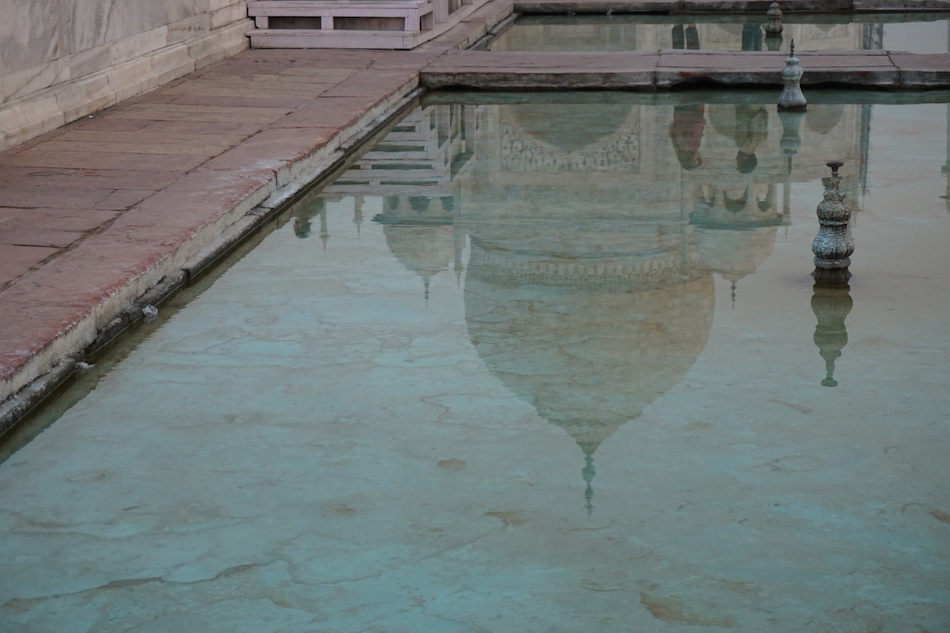 We set our alarm for 5am, walked out under the glowing moon, and stood in line to purchase our tickets.
There were quite a few other people out at that time as well and once our tickets were purchased, we queued up once again until the gates opened at 6:30am.
The Taj Mahal attracts thousands of visitors per day, so if you desire photos with more Taj, and less people, our advice is to be at the front of the line when the gates open.
The entrance fee is 1000 rupees ($15 USD) per person.
THE HISTORY
The Taj was commissioned in 1632 by Shah Jahan, the Mughal emperor, to house the body of his favourite wife, Mumtaz Mahal who died giving birth to their 14th child.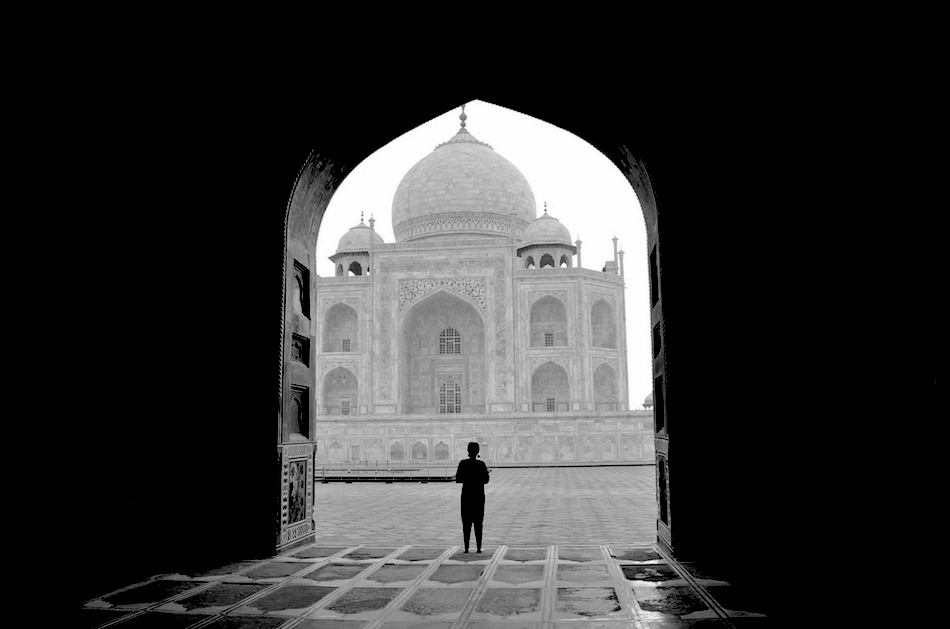 The Taj Mahal is the most beautiful tomb in the world, constructed with ivory white marble, in-laid with semi precious stones, surrounded by beautiful gardens, a mosque, and a guesthouse.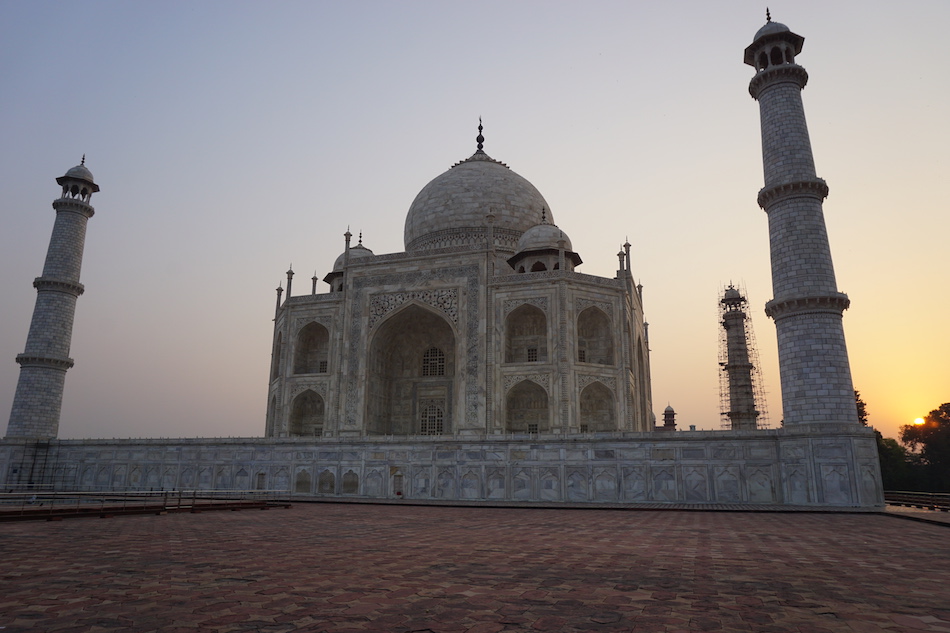 Shah Jahan's last 8 years of his life were spent in captivity in the shah burj of the Agra fort across the river Yamuna.
Although he was allowed all the comforts and luxuries in prison, he spent much of his time full of sorrow looking across the river at the Taj Mahal.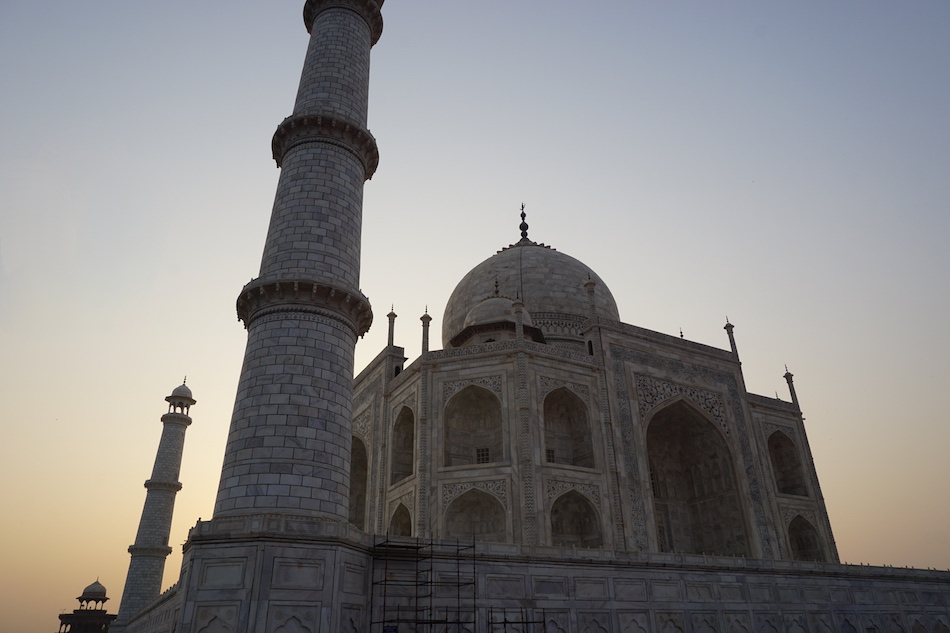 Shah Jahan died in 1666, and was quietly buried next to his wife.
DRESS CODE
Be sure to dress appropriately as always. Long pants or skirt, covered shoulders, and no tight fitting clothing.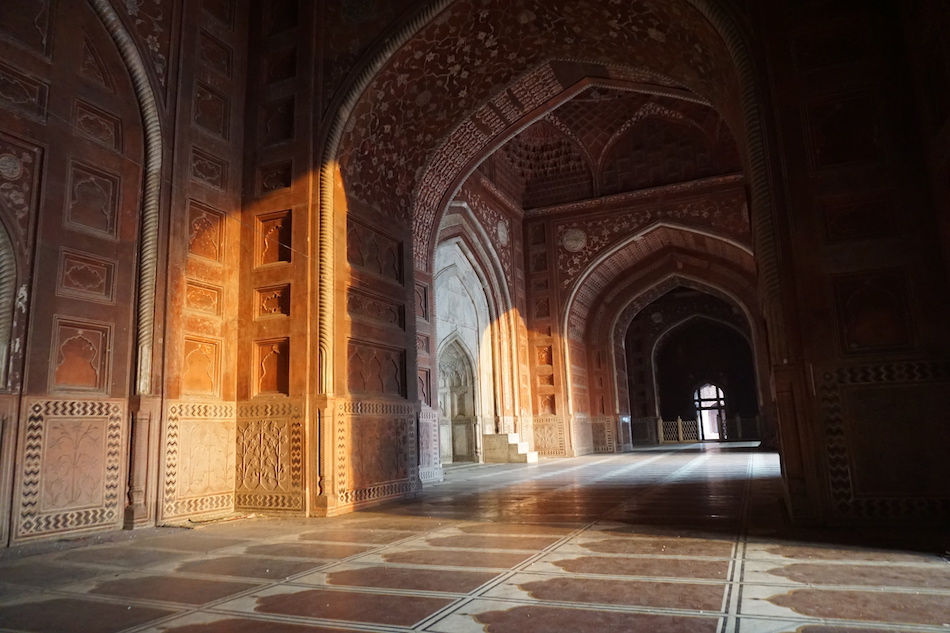 You will be given shoe covers as you arrive closer to the building, and shoes are not permitted in the mosque at all.
WHERE TO EAT
Luckily, pure veg restaurants are spread out all over the country, so finding something suitable for vegans is not difficult.
Agra is also a huge tourist destination, so if you are not in the mood for vegan Indian food, you can find pizza, pasta, or continental cuisine, but best to keep your expectations low.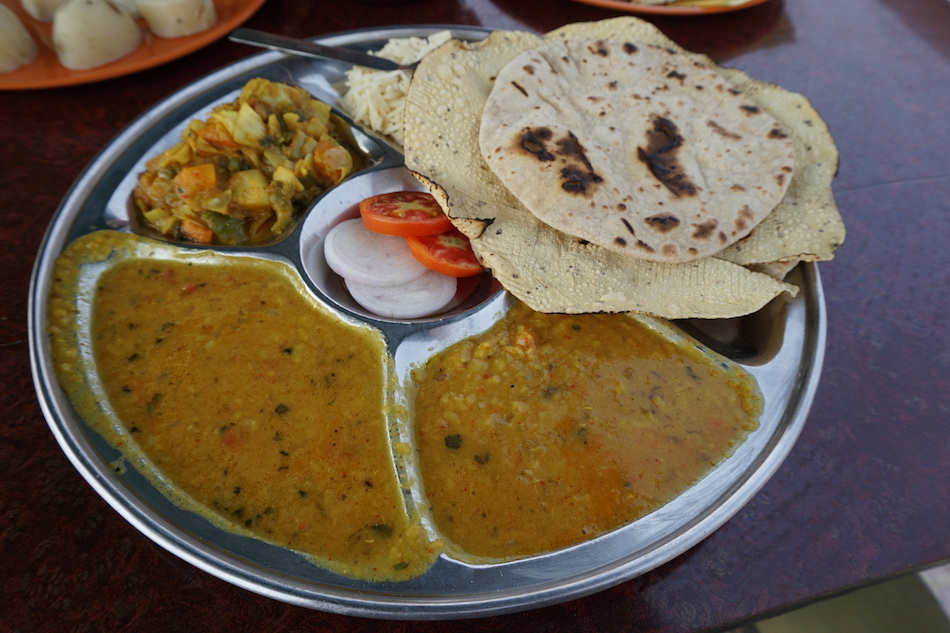 During our 3 days in Agra, we stuck with one restaurant, Shankara Vegis. A vegetarian restaurant that modified our meals with ease. They also have a rooftop where you can dine with a view of the Taj Mahal.
There is not much that one can say that hasn't already been said about the Taj Mahal. This beautiful building is captivating and  splendid.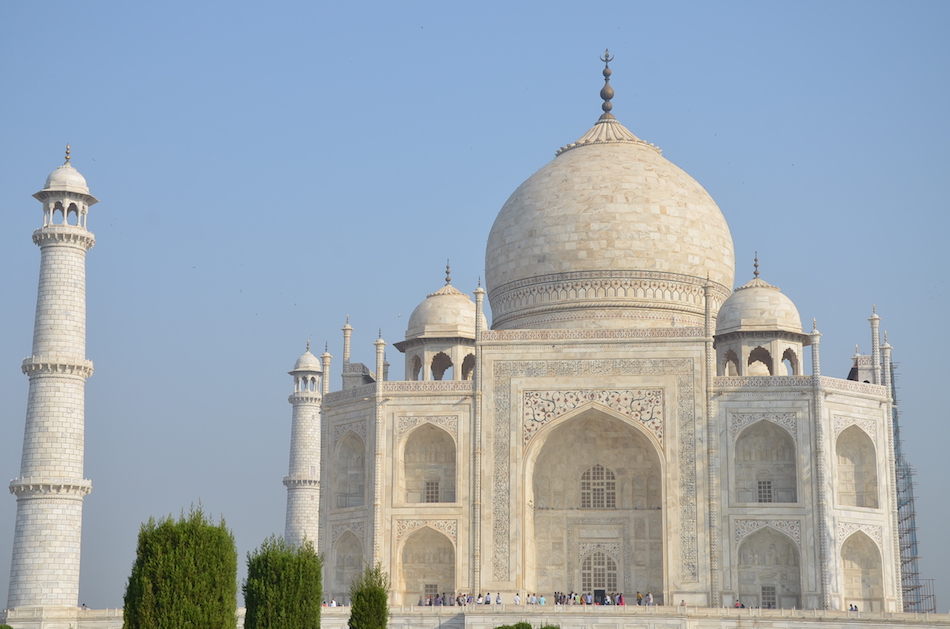 The edifice is truly magnificent, and it shouldn't be missed on a trip through India.