It's been a while since I'm back from the spontaneous trip to California in spring though I'd like to share my experiences with you.
The first week we spent in Los Angeles. Our apartment was in Echo Park near Silver Lake which is a great area to stay at. It's a trendy neighborhood with lots of hip and cool places.
For all the art lovers out there you should definitely visit Melrose Avenue for all the amazing street art on the walls. You'll probably have seen the famous angel wings on Instagram. There a different kind of wings at different places.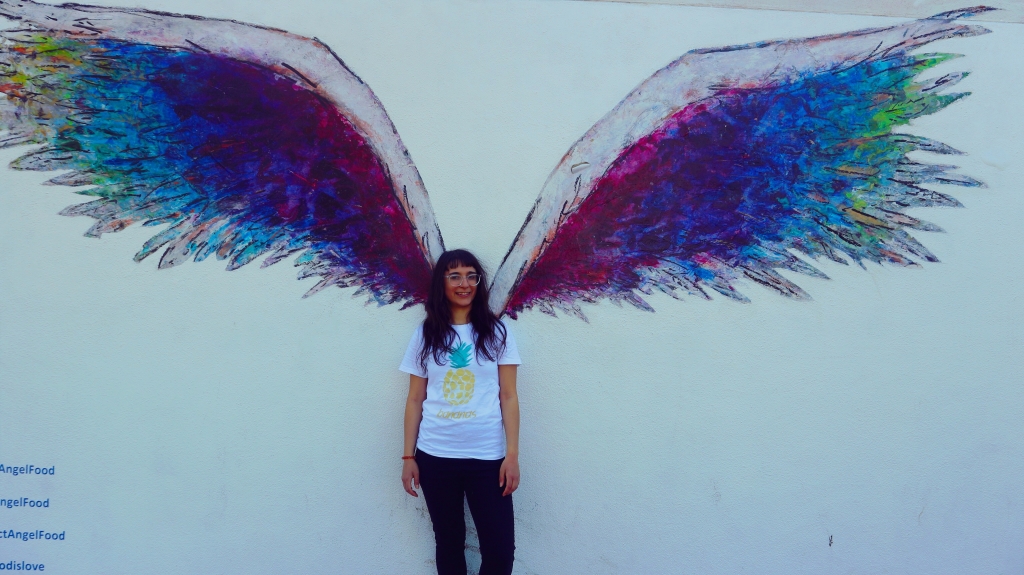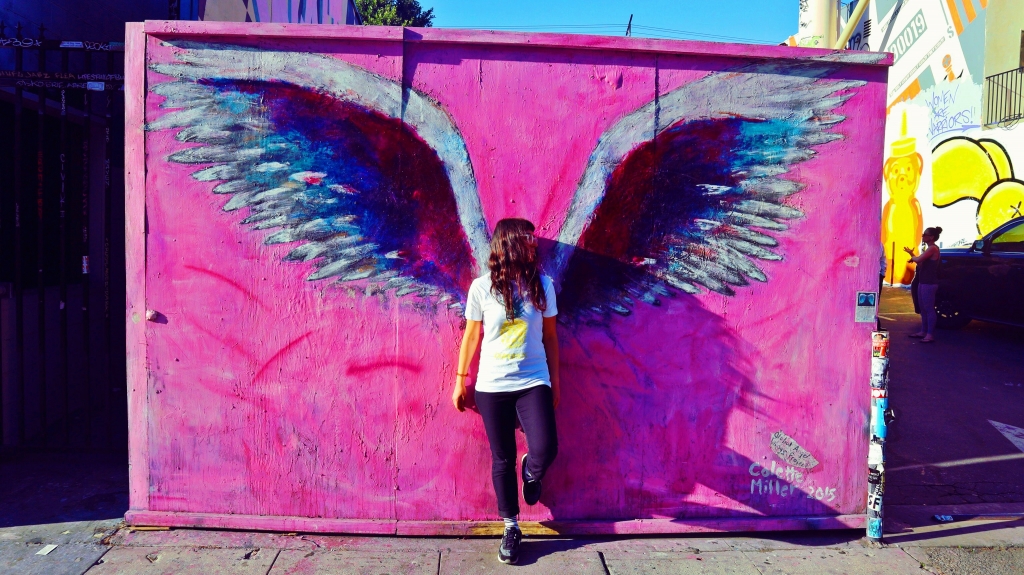 Some of the paintings are also politically shaped.
Also the famous Hollywood sign is worth a visit. You can easily hike there and if you pay attention you'll find some secret paths to go as close as possible to the sign. And yes when you are too close they will send a police helicopter to stop you. There was this big group of boys who had the great idea to go touching the sign and therefore we could witness how the helicopter tried to stop them. It's really not a good idea to do this. If you decide to visit the hills the best time would be in the morning because it can be very hot at the hills. California is always sunny and therefore it can be visited during the whole year.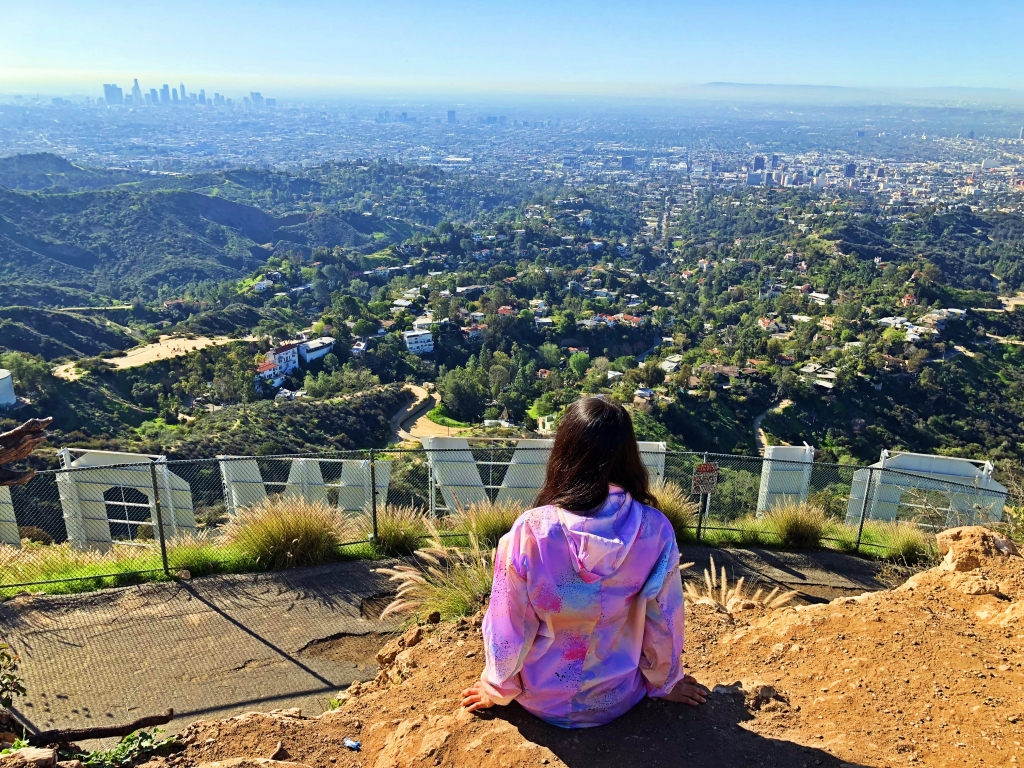 After all this climbing we ended up hungry and went to the Cafe Gratitude. A lovely place with three shops in LA.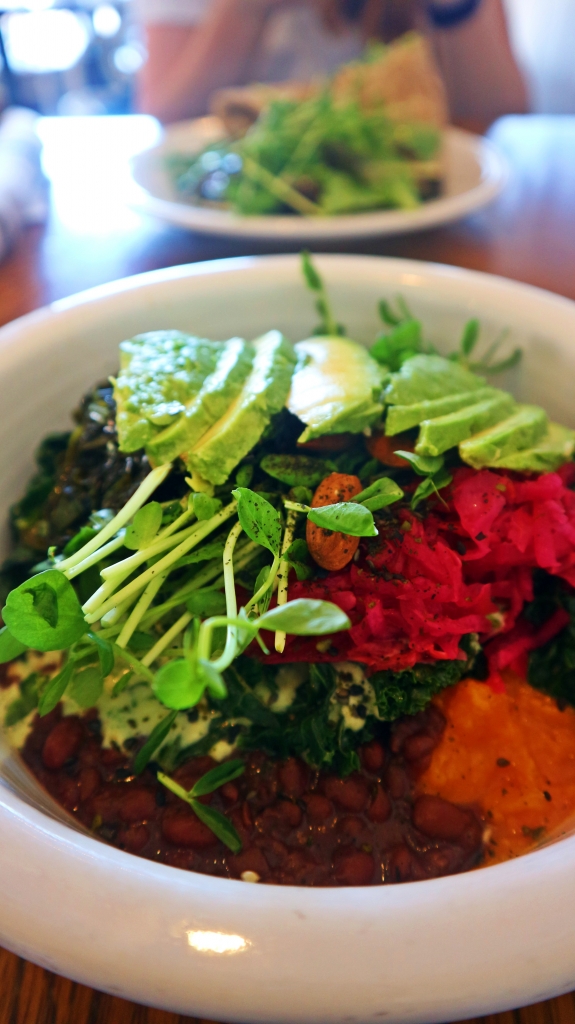 The whole Westcoast is very vegan friendly and we never struggled to find vegan places. My favourite place was Sage. It's in the centre of Silver Lake and fully vegan. I can higly recommend it! I went for the jackfruit tacos and she choose the burger.
Very close to our apartment were Echo Park and the dodger's stadium. Don't ask me how but we managed  to get a free tour through the stadium. This was a stunning experience because I've never seen a basketball field from the inside by that time. You can't compare it to a soccer stadium in Germany.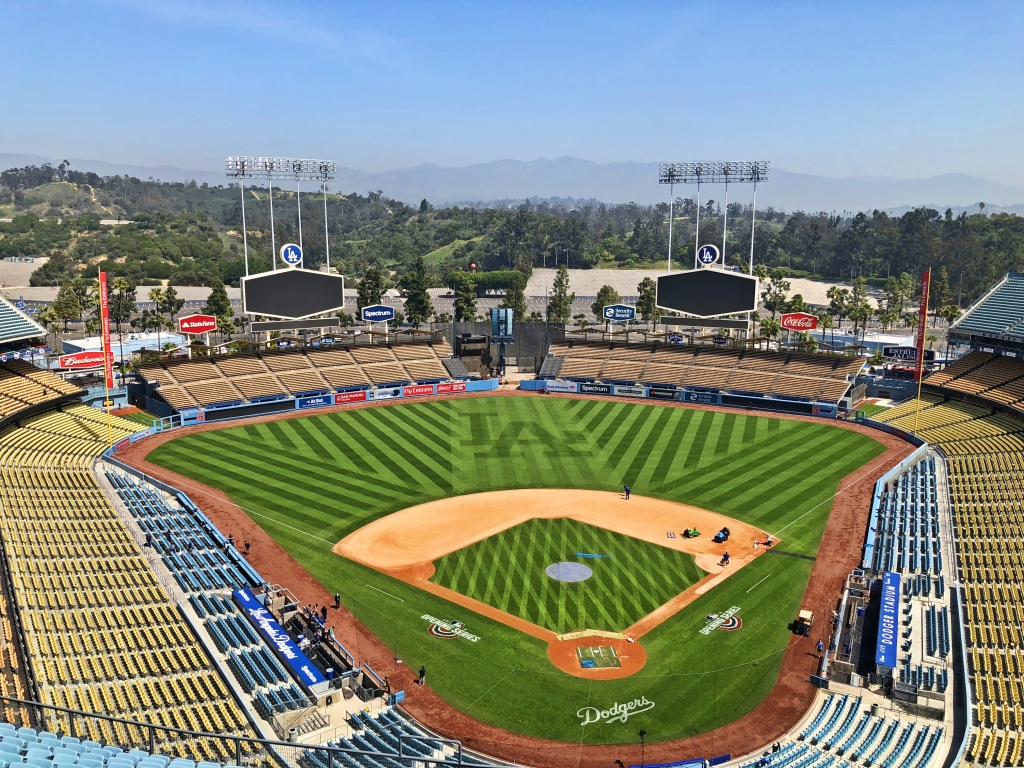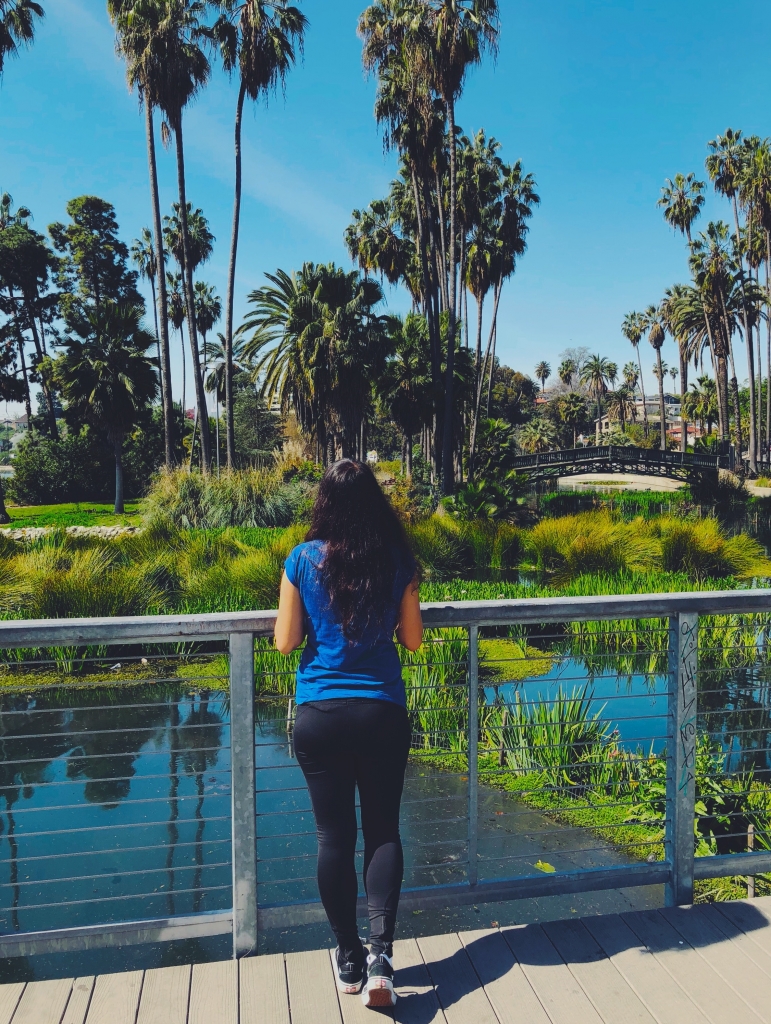 For one weekend we flew over to San Francisco. It was the second time for me and the first time for my friend. The first day we spent at the Muir Woods national monument. The place is know for his gigantic reedwoodtrees.
After that we visited the typical tourist hotspots like the Golden Gate Bridge (which was built by the Germans 😉 ),  Alcatraz, Fisherman's Wharf and Twin Peaks.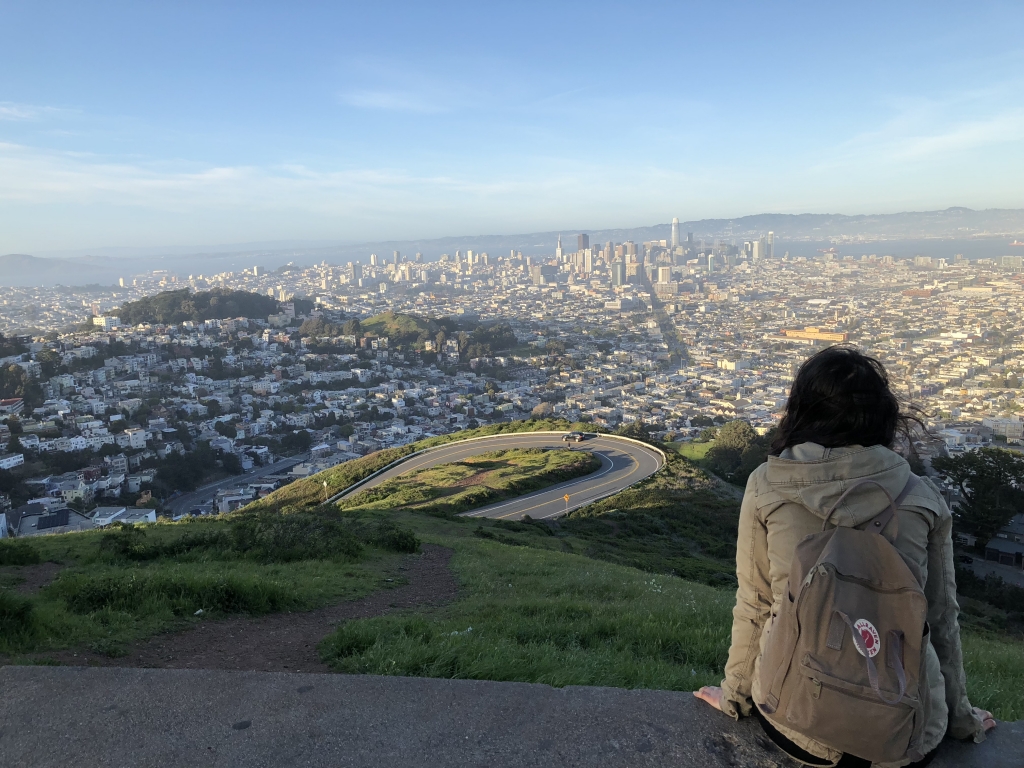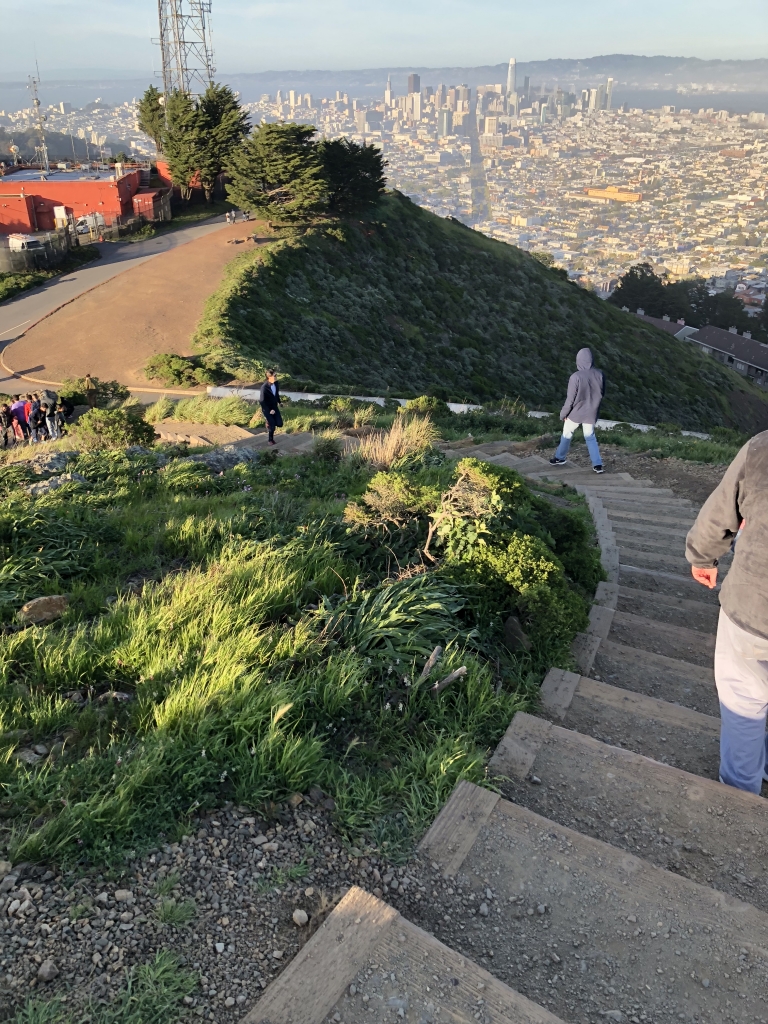 Also the hippie area Haight Ashbury is worth a visit. You will find some really cute shops and cafes here. We made a lunch break at VeganBurg and enjoyed some vegan burgers.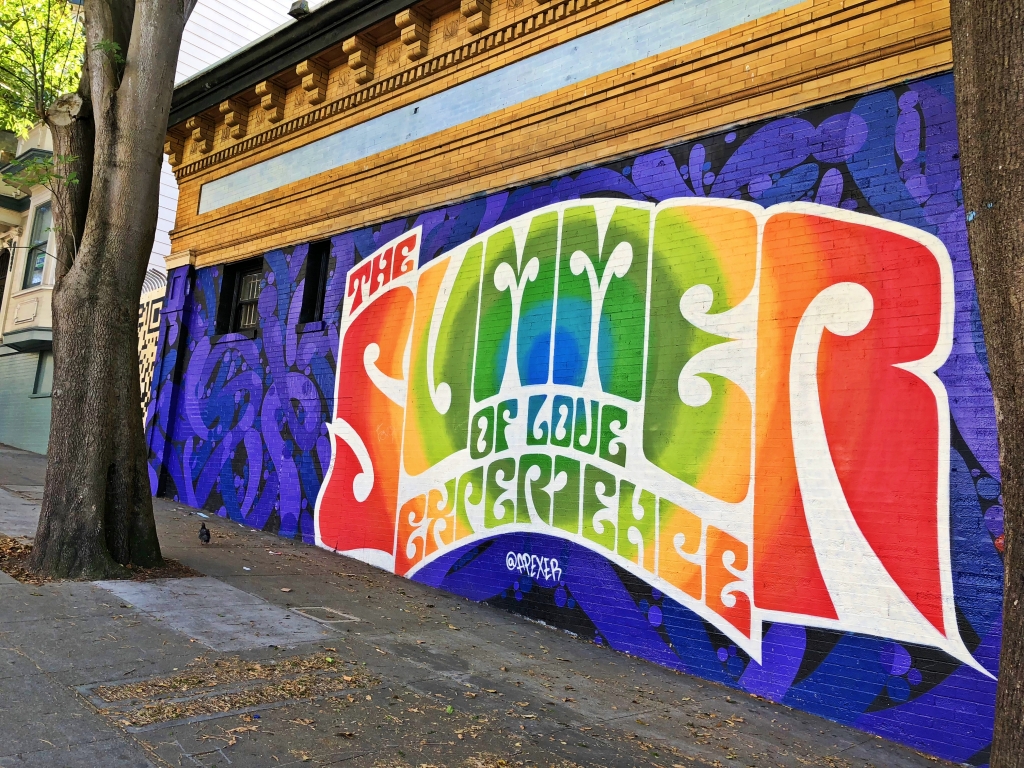 The last week we spent back in Santa Monica. Our apartment was in the centre of the city and just five minutes away from the beach. We rent a bike and drove to Venice. Venice was one of my favourite places in California. Everybody is so relaxed, calmed and friendly. We made some stops for pictures and ate at some different places. I will just mention the two palaces I liked the most.
Thai Vegan
I loved the interior which is wood theme based and the curries were really delicious. Its also a fully vegan place and inexpensive.
Flower Child
That's a place with vegan options and a counter service restaurant. It has two floors and lovely pictures on the walls, the staff is very friendly and you can customise every dish.
Next time when I will visit the Westcoast I want to do a road trip and see all the beautiful national parks all around Cali.
See more of my travels on instagram here –> Shetravelsvegan.