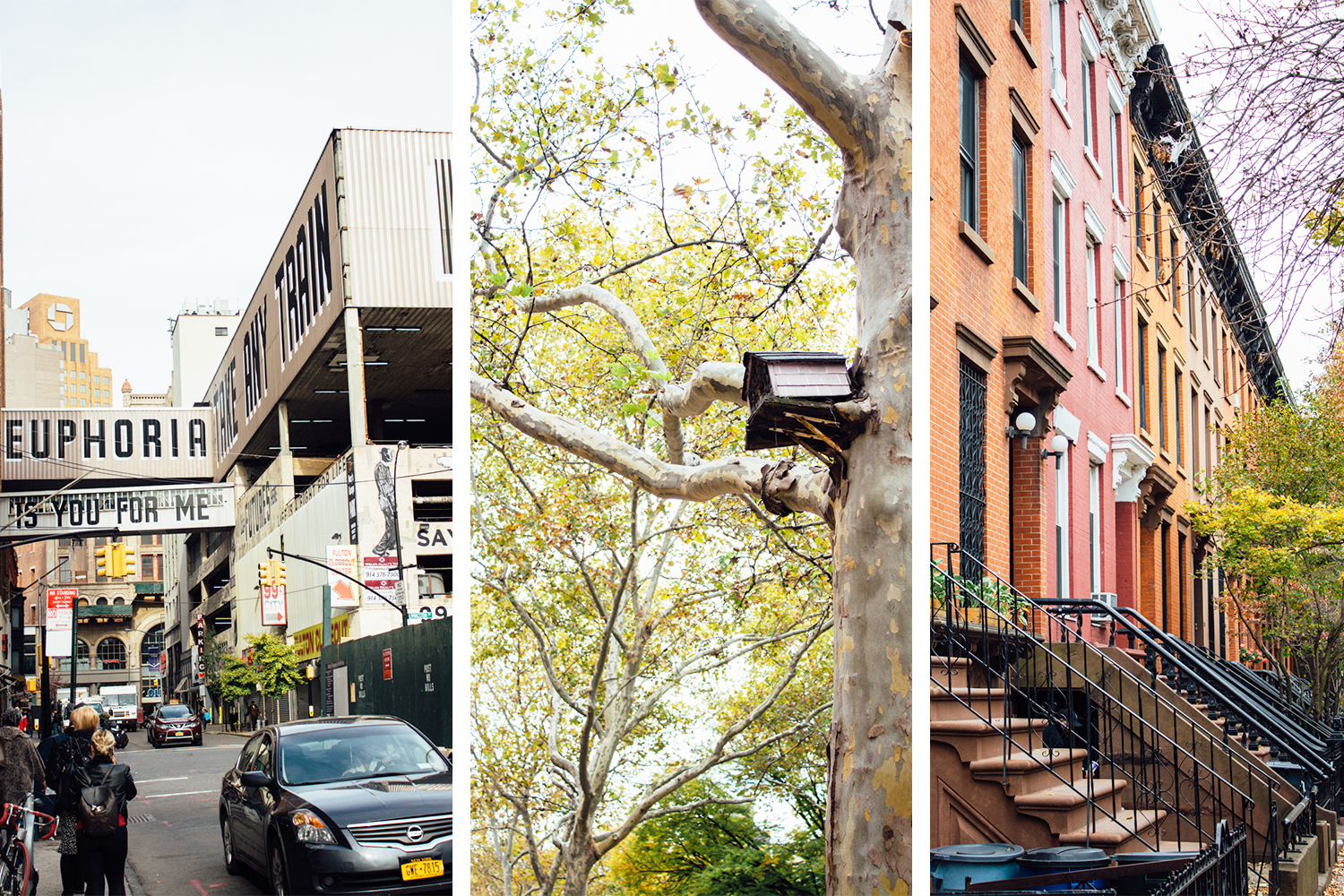 While on this trip to New York, I tried to squeeze in as much activity, social time and food as possible and I have to say it was a major success! I ended up going into Brooklyn on three of the days, each of which I got to visit one of my friends and check out some of the lesser-known vegan cafes and bakeries like Clementine Bakery and Sun in Bloom. I even got the chance to visit Haymaker's Corner Store, which is a little all-vegan store that carries locally prepared food, snacks, pantry staples and even personal care items like soaps and more. Most of these places were just a subway stop away, and by the end of the trip I was pretty good at navigating around and taking the trains. I get lost VERY easily, so I feel like this was a big accomplishment for me.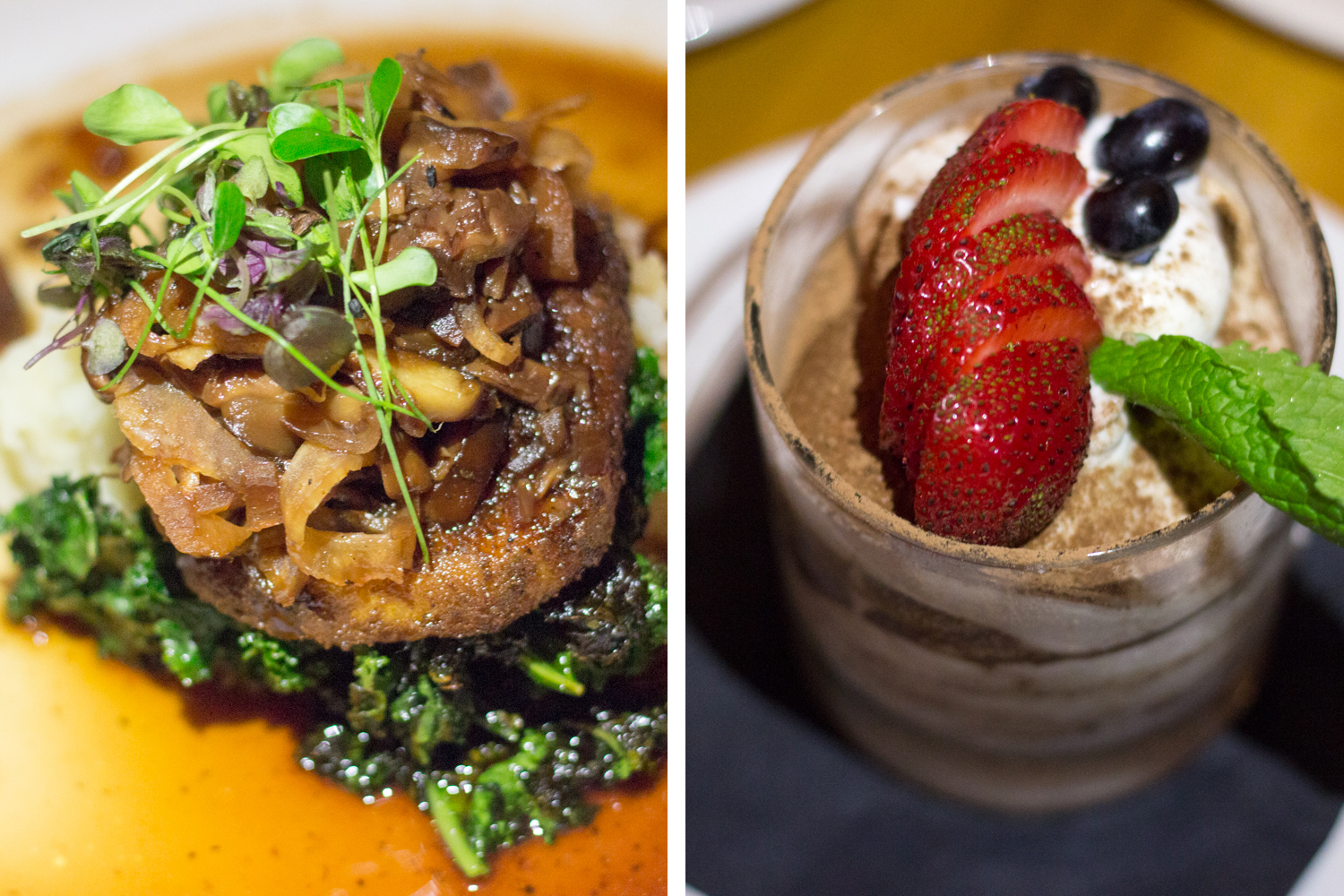 After our sponsored travelers Ross and Ellie arrived on a bus from Maryland, they checked into the hotel I was staying at and we hung out for a short while. A few hours later, we met with the founder for a dinner reservation at Blossom on Columbus…another place that I've heard only good things about! We had SO many good meals here that we shared with our group, some of my favorites were the Fettuccini Alfredo, Mushroom Ravioli, and Seitan Marsala. All the desserts we tried were excellent, especially the Tiramisu and Chocolate Cake. It was really nice to share this meal with several vegans and even an omnivore who were all equally impressed by the quality of all the meals.
There's just something really uplifting about sharing a good meal with people who share your biggest values in life. It's a feeling you can't replicate with the internet or over the phone, and something that I really don't get to experience enough at home. If anything, this trip made me feel more encouraged to reach out to people locally and discover some new vegan-friendly places around Denver and Boulder (and I'm already making plans as we speak). Anyway, back to NY…we walked back in awe of all the delicious food, in the direction of our hotel which was right around Times Square.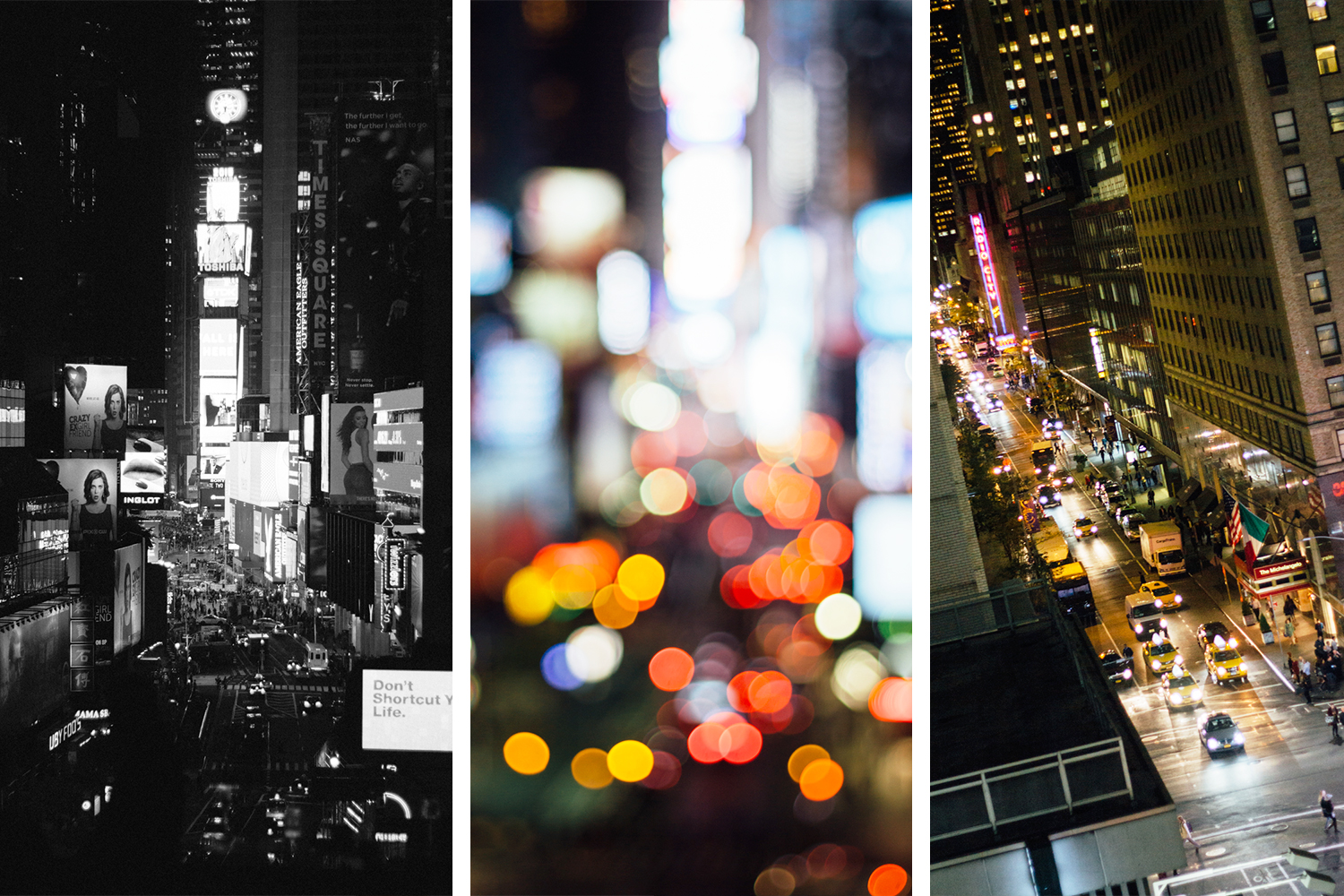 Standing on a hotel balcony and viewing the energetic nature of Times Square was a wonderful way to end the evening. I randomly glanced at a screen directly across from us that read,  "Compassion. This is what we're made of." I don't know if you believe in signs from the universe, but everything just felt right in that moment. Like we were all here in the right place at exactly the right time. Little did we know what all would happen on the next day, when we had planned our Vegan Food Crawl of NYC. Stay tuned for the full video and my next post on that day!